Cleaning & Organizing
Pretend You're a Real Adult with These Easy Cleaning Tips
posted on March 23, 2017 | by Chelsea Becker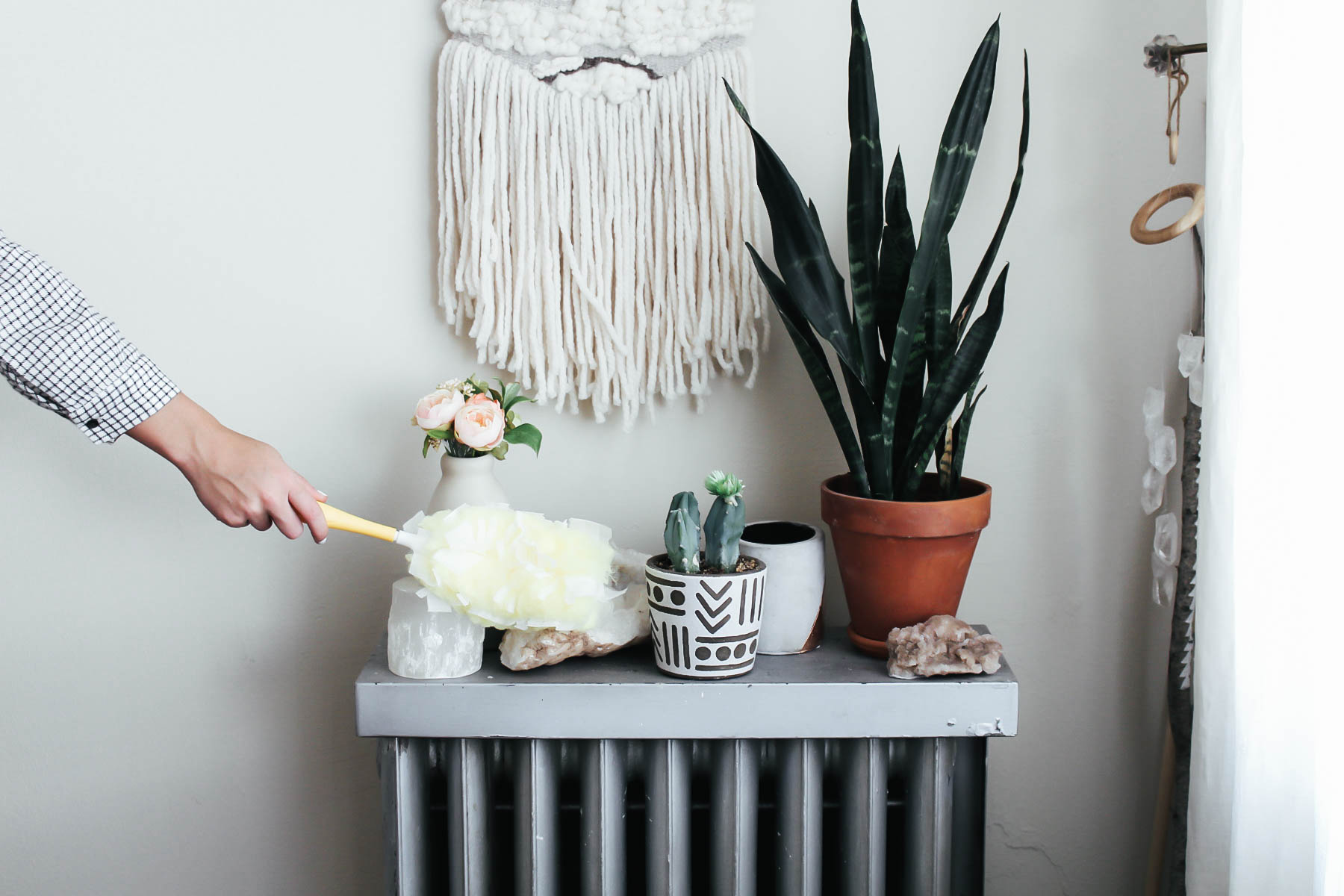 I've always been good at tidying up, but cleaning is another story. Getting down and dirty with a toilet brush has never been too appealing to me. Shocking, I know. But I do love a clean home! So in my attempt to be an adult, I've come up with a few go-to cleaning tips that have really helped keep my apartment as spotless as possible (considering it's 100 years old, that's pretty impressive).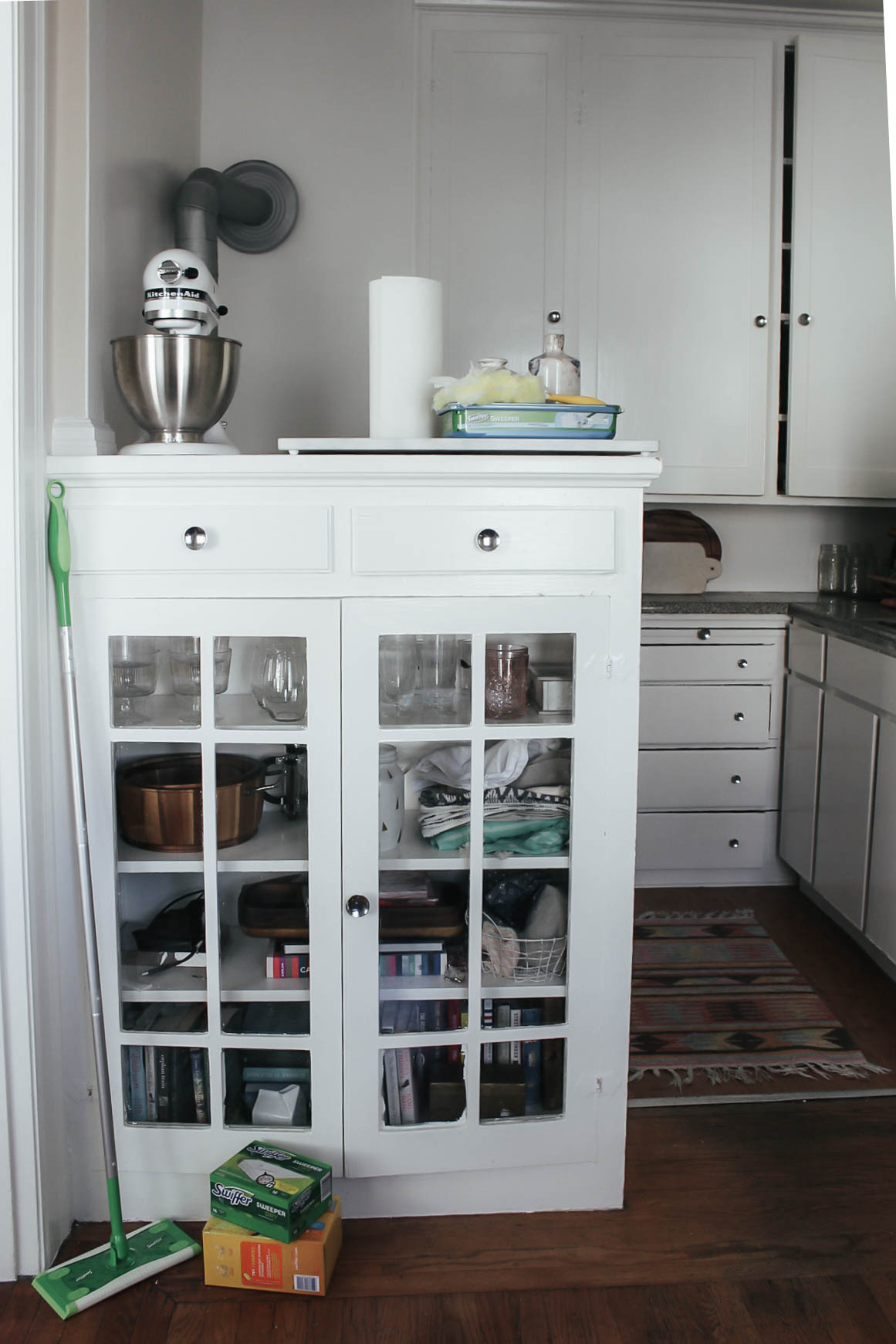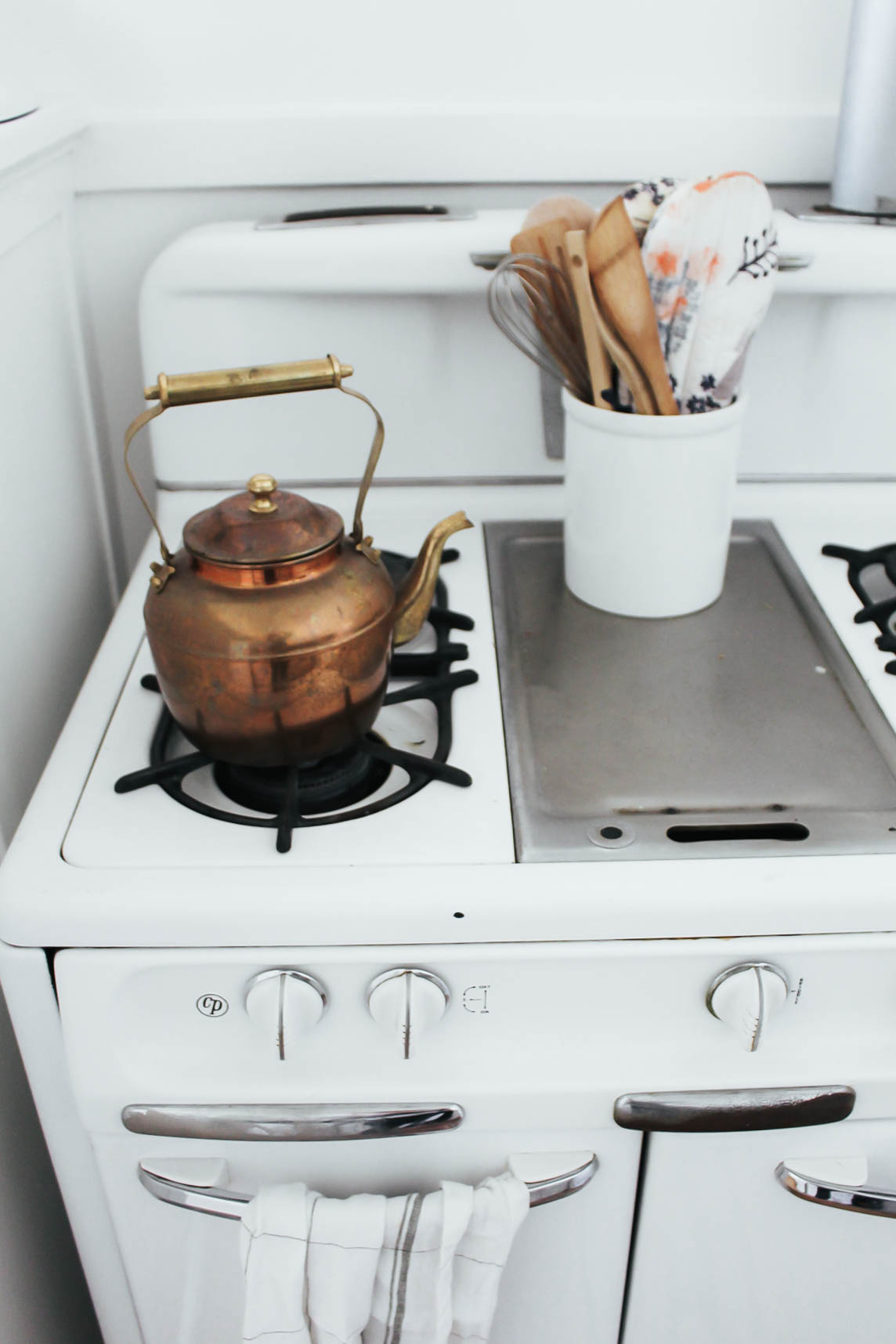 Clean your kitchen sink daily
I used to kind of ignore cleaning my kitchen sink, or at least save it for once every few months, but lately I've been giving it more attention. After dinner, I'll do a quick spray + wipe down of my counters and will push any crumbs towards the sink. Then, I'll use a sponge to scrub down the sink. It takes an entire 30 seconds and my whole kitchen feels cleaner by doing this simple task nightly. (This is a great tip for bathroom counters, too!)
Swiffer Sundays
I try to dedicate Sunday mornings to getting my life together, and it usually involves assessing my apartment. One thing I do every week to feel content in my space is clean the floors. It's definitely the area that seems to show dirt or scuffs the most. The thing is, I don't know how to (or want to) mop. The big messy tub of water has never been appealing to me and it seems complicated. Instead, I use the Swiffer Sweeper Floor Mop, which I've been using for years! I start with the dry cloths to clean up all that pet hair. Then, I finish with the wet cloths and my floors look as good as a mop job, but way easier!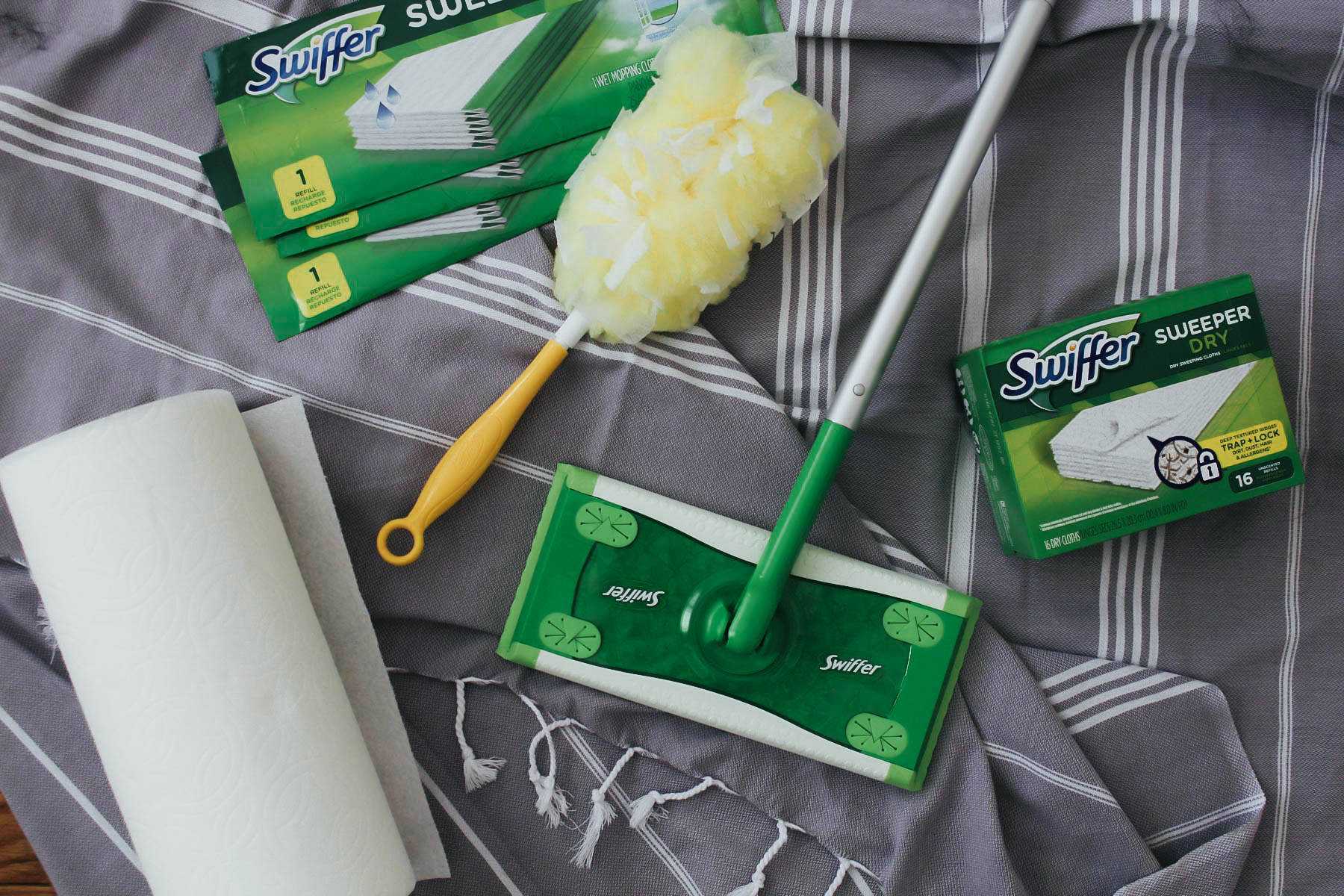 Change your showerhead
My friend taught me this trick and it's my go-to for when I'm feeling lazy. If you have a traditional, attached showerhead, do yourself a favor and buy a detachable one. When you need a clean shower but don't have time for a full scrub, simply spritz the whole shower (walls, floor, nobs) with a cleaner, then detach the showerhead and spray all surfaces. Everything gets rinsed down the drain and there isn't a single dirty rag involved.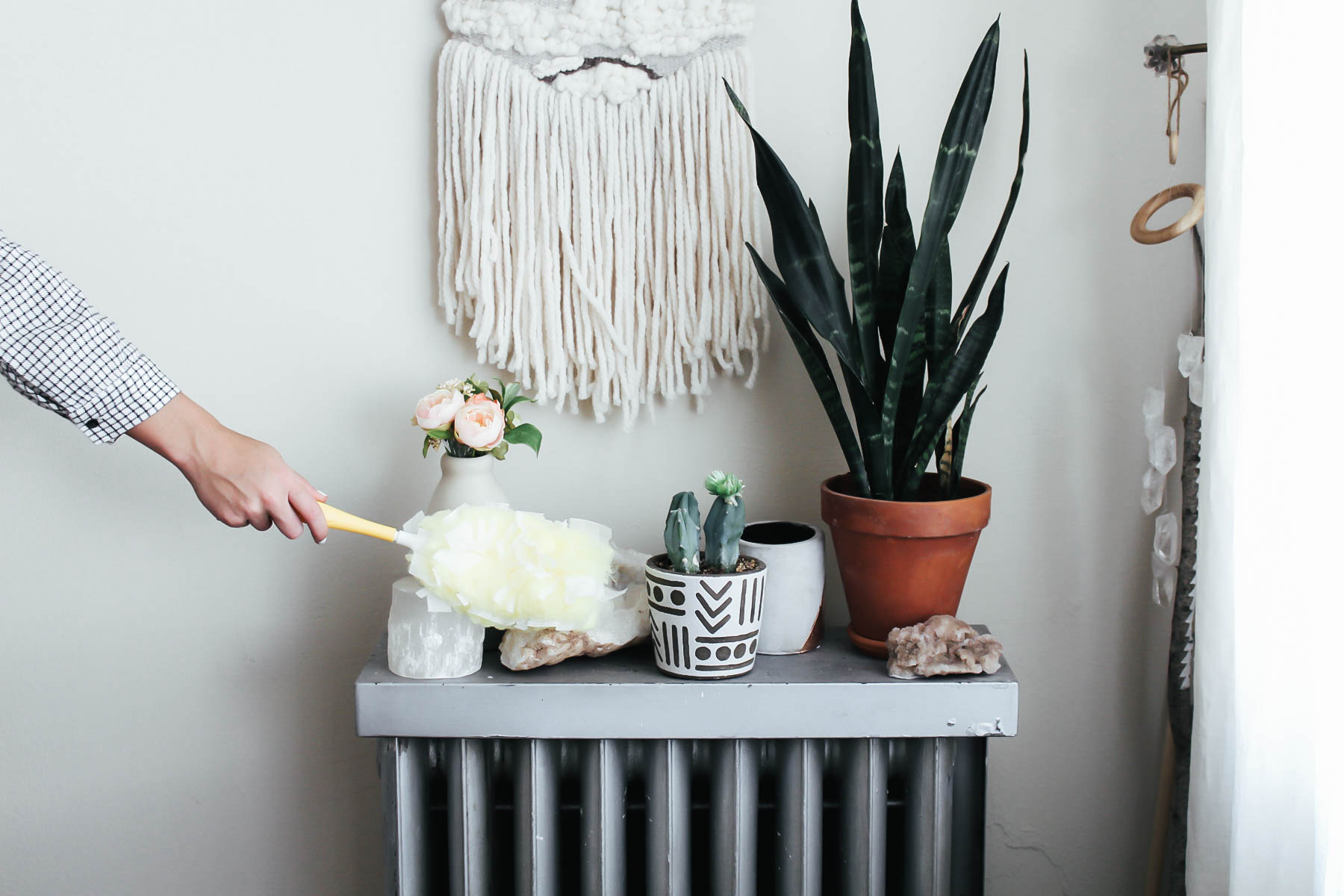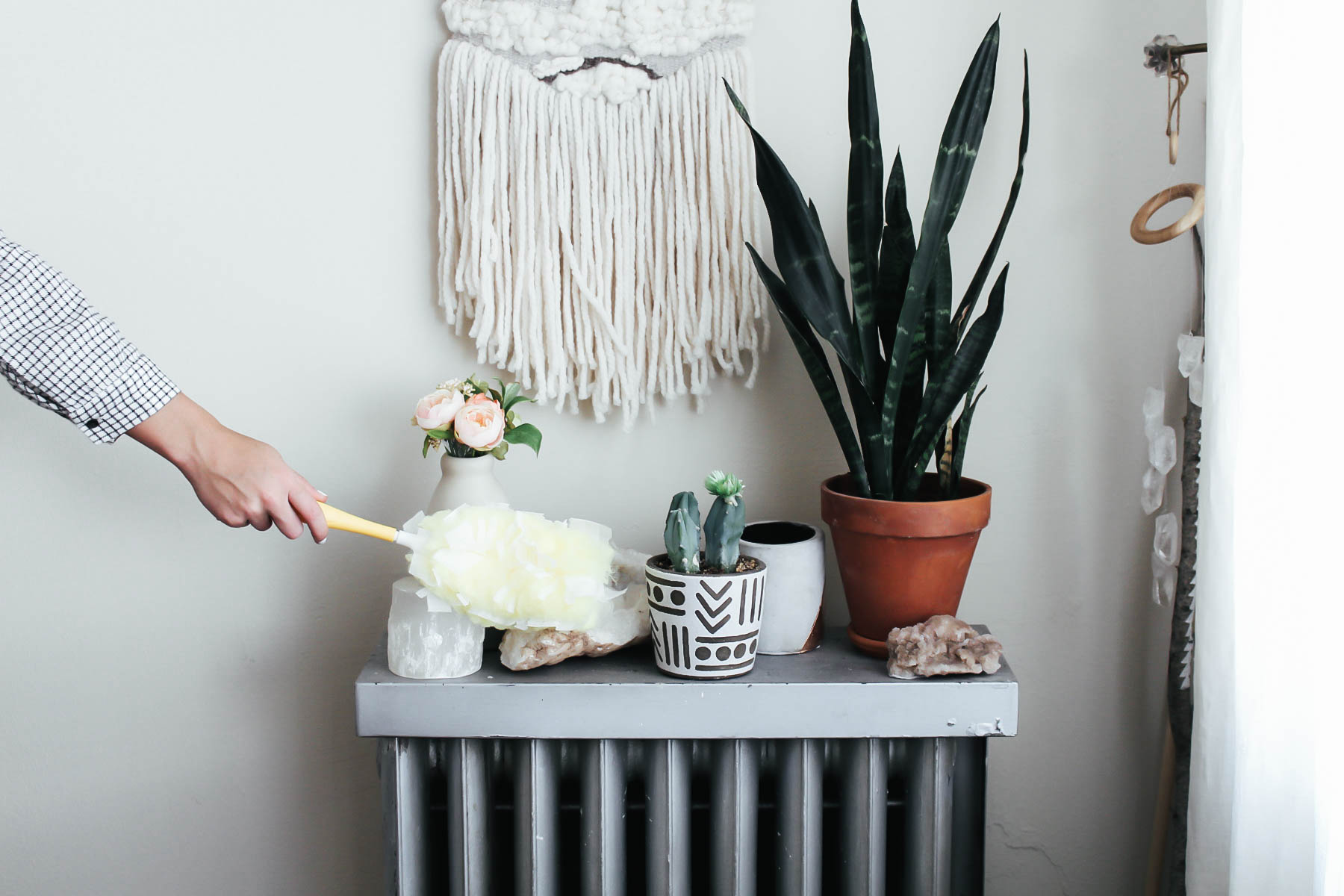 Dust while you dance
I'll be honest, I've never loved dusting. Something about touching rags full of dust and trying to get into every crevice of a home—not to mention blinds!—is just annoying. But that all changed when I started using Swiffer 360° Dusters—seriously! I'm now kinda obsessed with the act of dusting and love that you don't physically have to move every piece of decor or wipe anything down—plus it makes it way easier to reach all areas. I make it a point to turn on some Taylor Swift and have a dusting dance party at least once a week, usually on Sundays!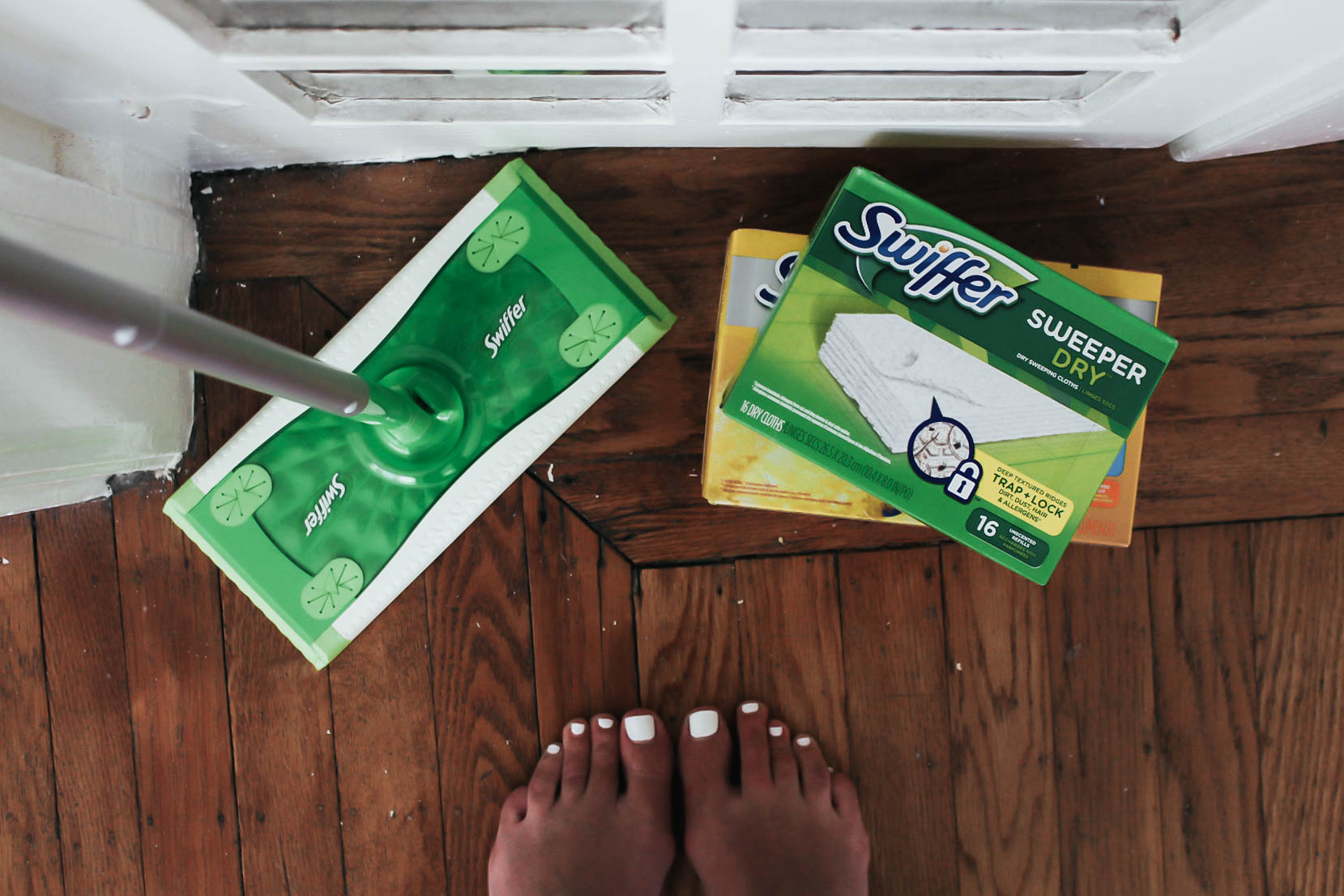 Do you have any easy cleaning tips I should know about??
Thank you to Swiffer for sponsoring this post!