Self Improvement
10 Ways to Improve Your Life This Month
posted on October 2, 2013 | by Amanda Holstein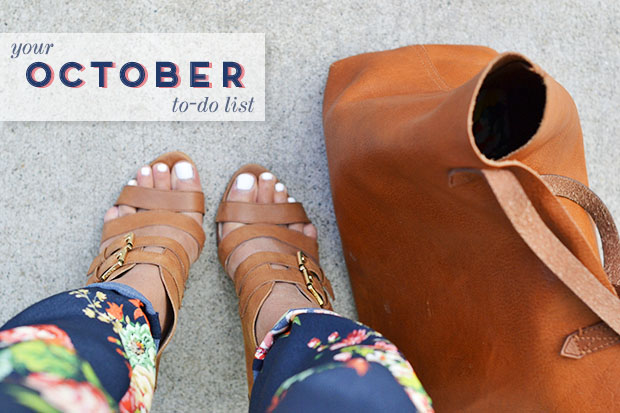 I've heard your requests and it's back! My monthly to-do lists. The start of each month can sometimes be overwhelming. With so much going on, we barely notice the time is passing so quickly. I think what's great about these quick lists is that you can take a second to think about what you want to accomplish each month without letting the weeks pass you by. So here's my list below. Feel free to join in or add your own in the comments below!
1. Sign up for a class in something you're interested in. I'll be trying an art, photography, or graphic design class!
2. Find a new way to wear something old from your closet.
3. Make a new friend! Sounds cheesy, but really you can never have enough friends.
4. Try a new restaurant in a new neighborhood.
5. Rearrange some furniture. It's always a nice change to mix up the look of your place!
6. Get a desk and try working at it…instead of on the couch…or in your bed…
7. Enjoy doing something completely by yourself. Go to a movie alone or read a book on a bench. Enjoy time with yourself and don't be afraid to be alone!
8. Plan a SICK Halloween costume!!! (Duh)
9. Wear bright coral lips to work.
10. Book a weekend in the next few months to visit a friend you haven't seen in a while.
What's on your list this month?