DIY
DIY Antique Console Makeover
posted on November 1, 2016 | by Amanda Holstein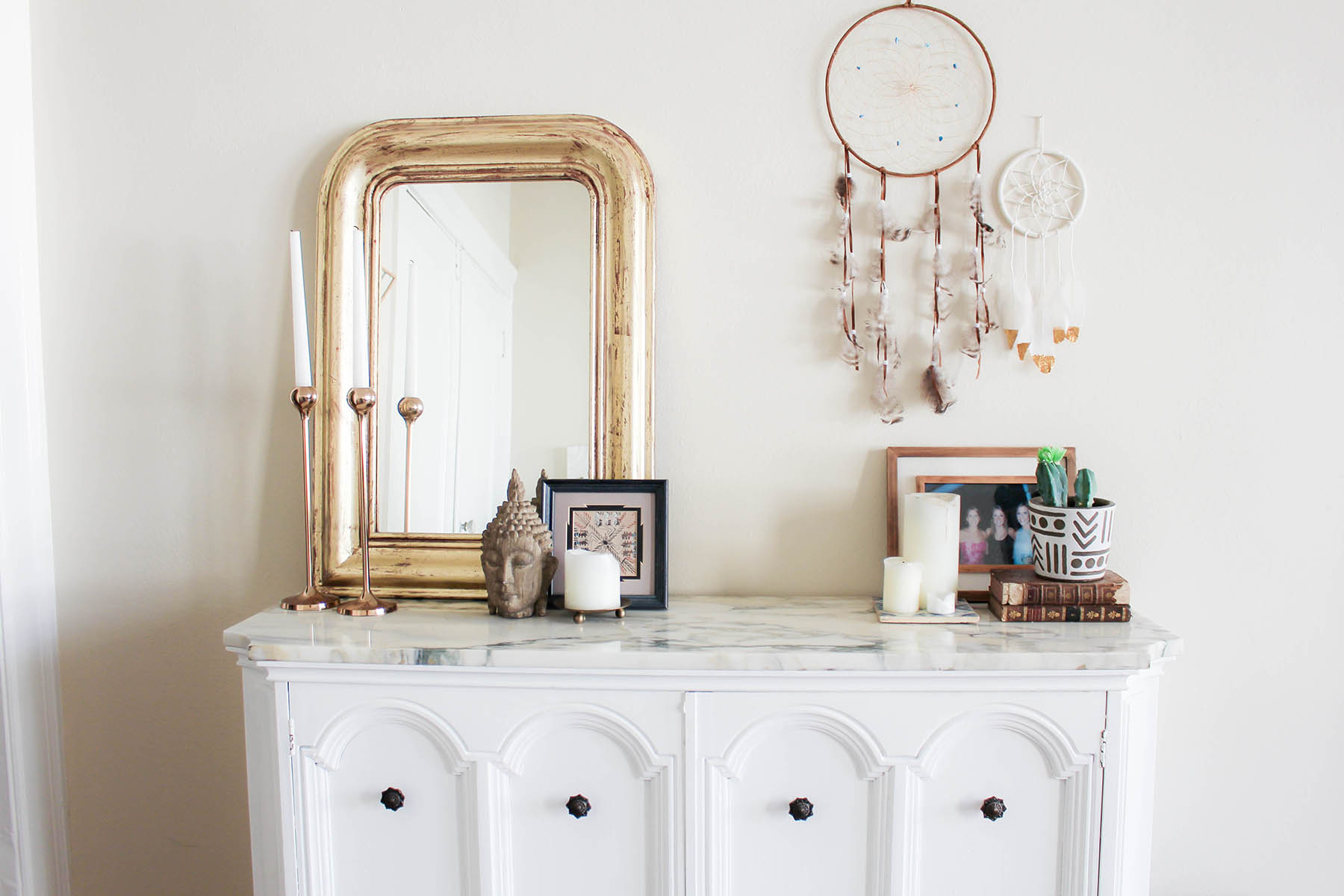 You all know I'm a sucker for a good makeover, particularly one that involves antiques and paint. After successfully updating this dresser, I got hooked. While walking around the Marina a few months ago, my boyfriend and I came across an estate sale. It was in one of those Marina duplexes we've always dreamed of living in, and we love digging through people's old crap, so obviously we went in.
Like most estate sales, the majority of the items were pretty useless. But then a huge slab of marble caught my eye — i.e. this console table. It's rare to find real, authentic marble at an affordable price, so my boyfriend and I decided to snag it and figure out what we'd do with it later. Once I brought it home, I was tempted to paint it white. I liked the idea of the white marble against white wood. So I went with my gut and figured I could always sell it on Craigslist if I hated it. It's amazing how simply slapping on some paint and updating the knobs can completely transform a piece of furniture! I love how it turned out! What do you think?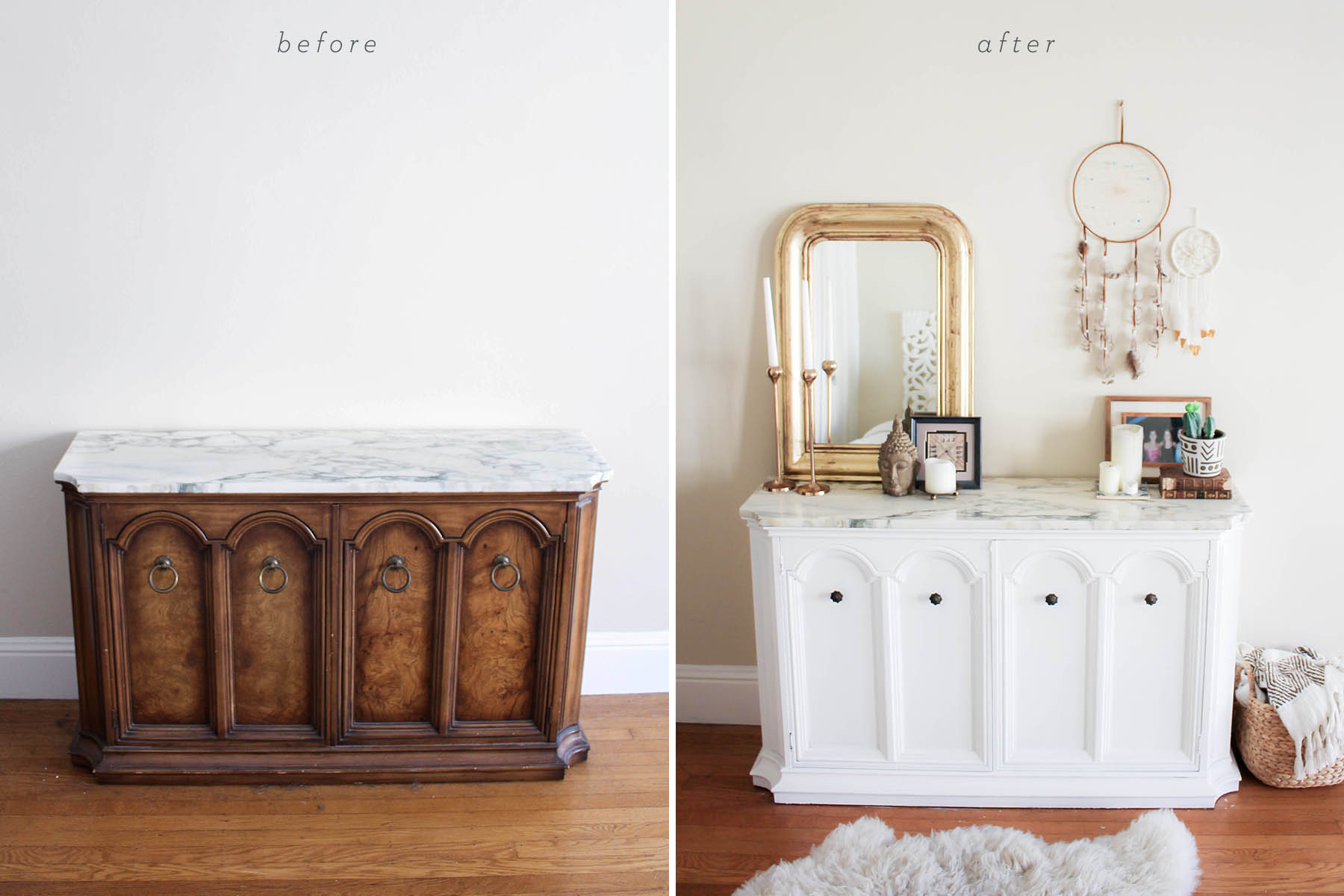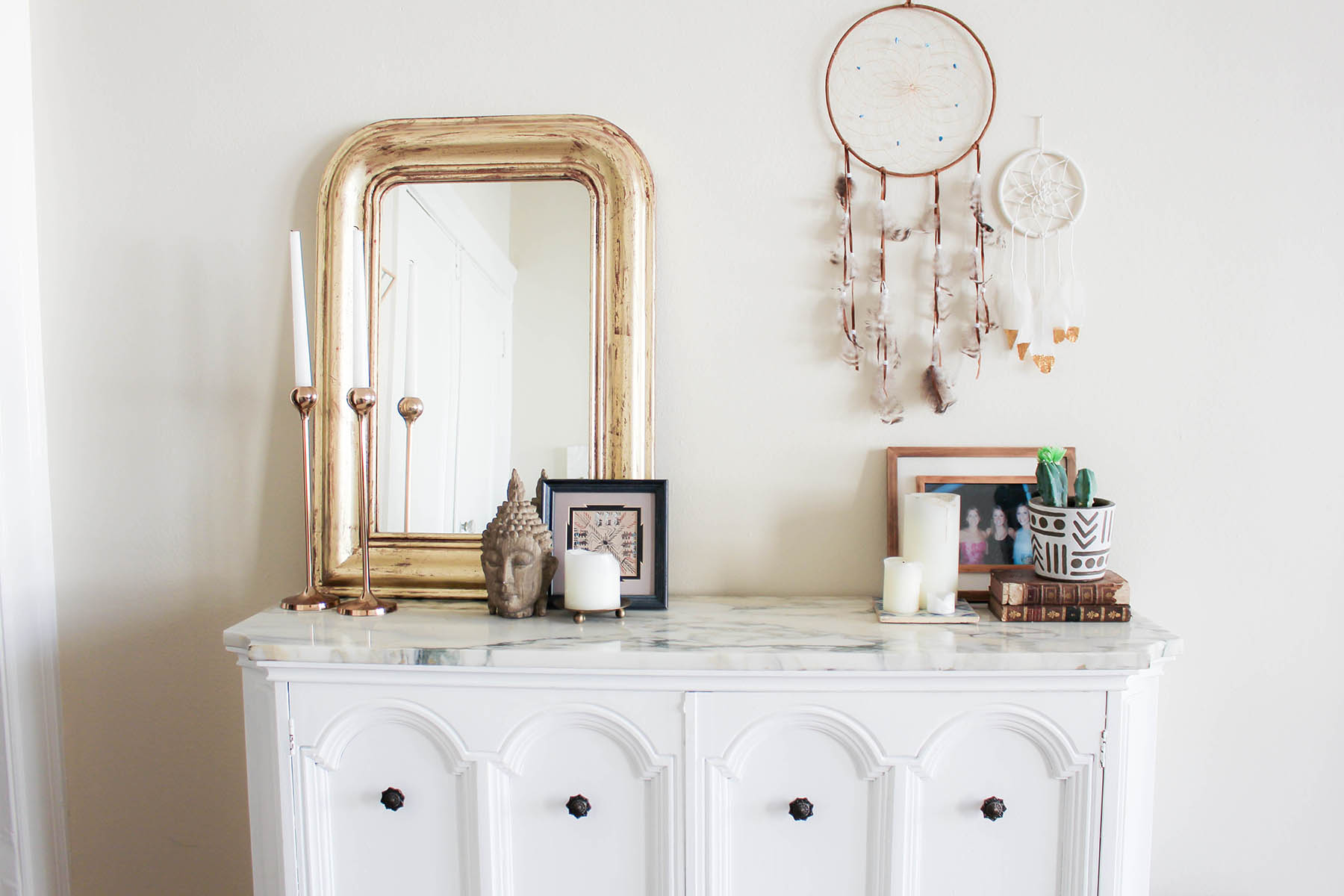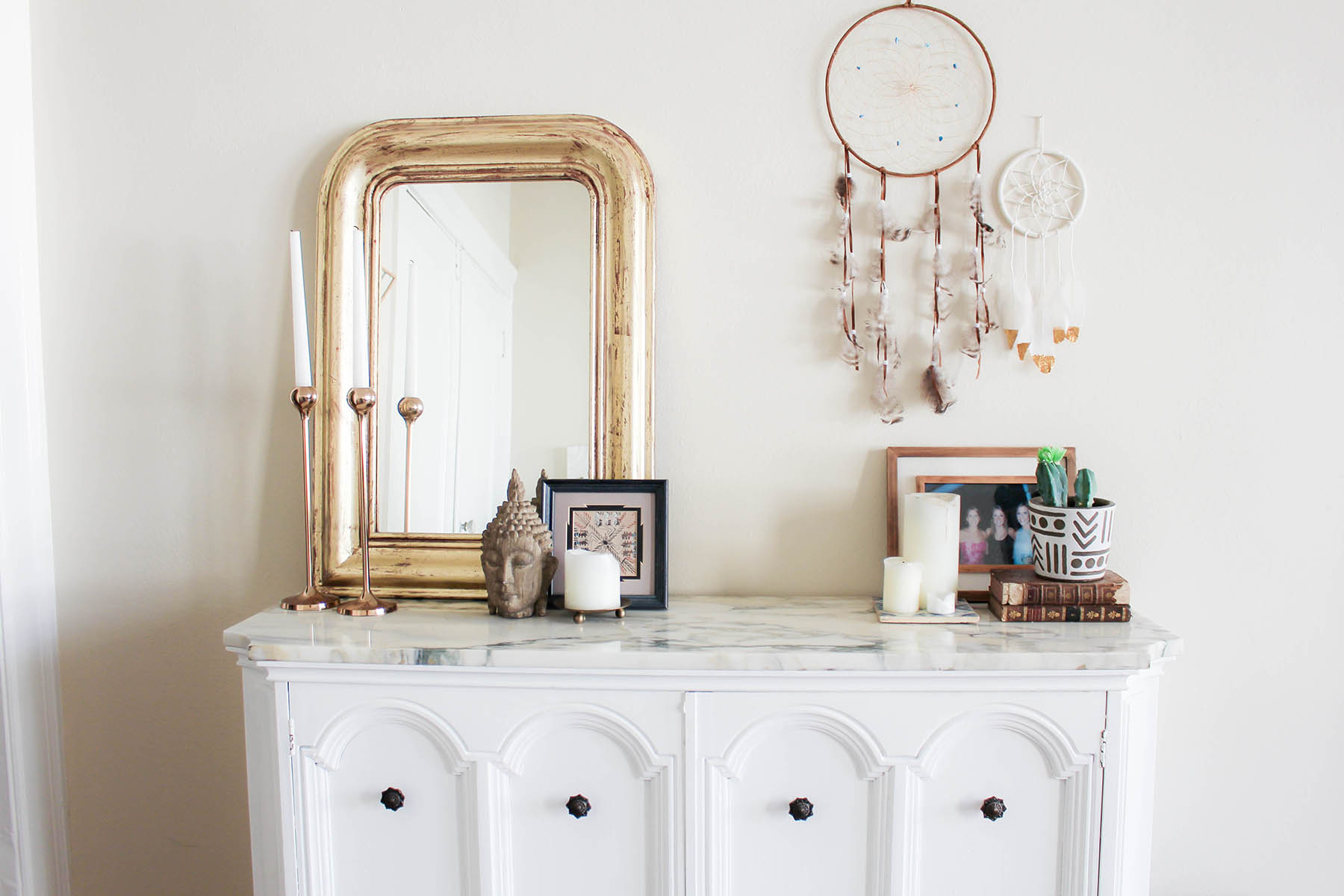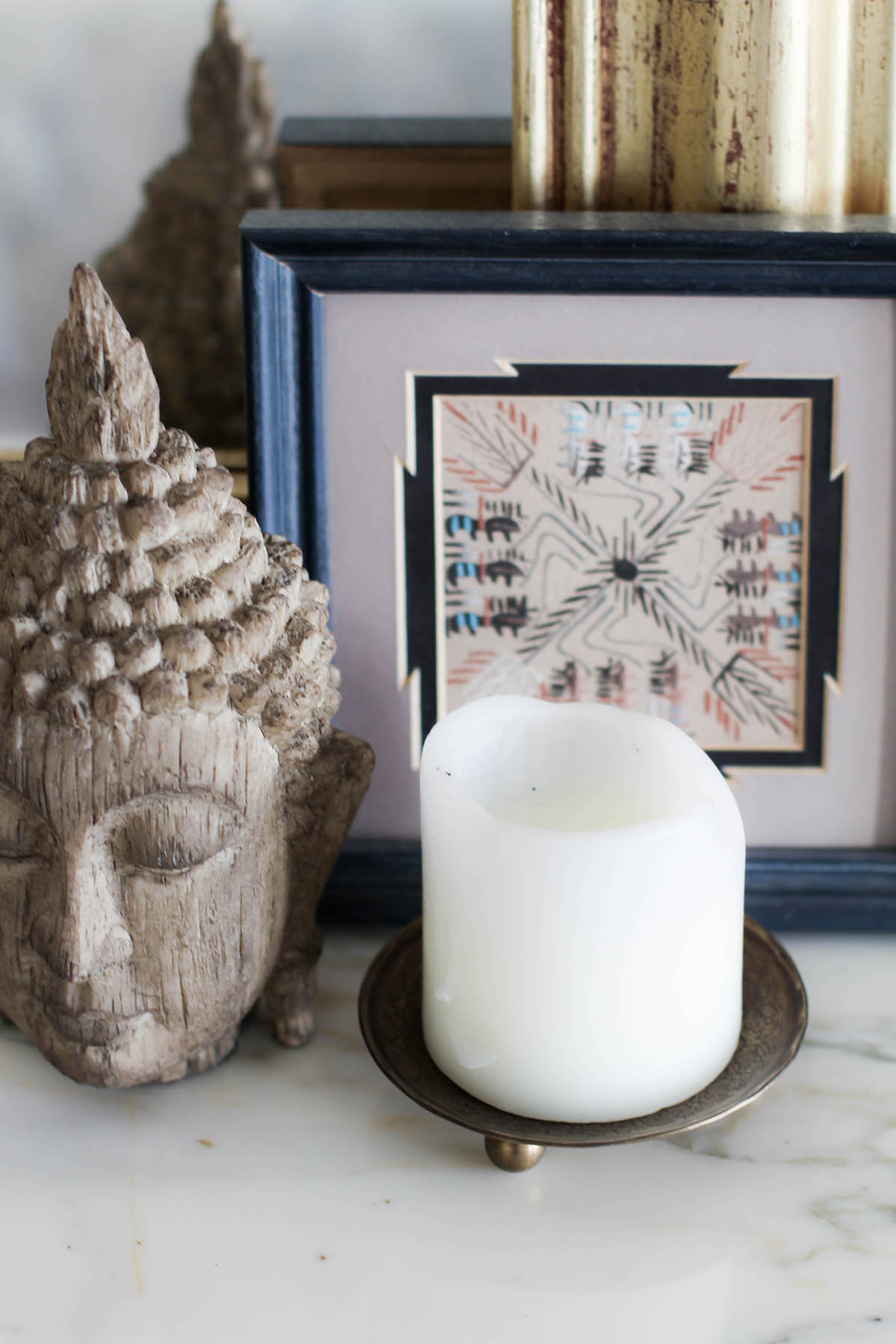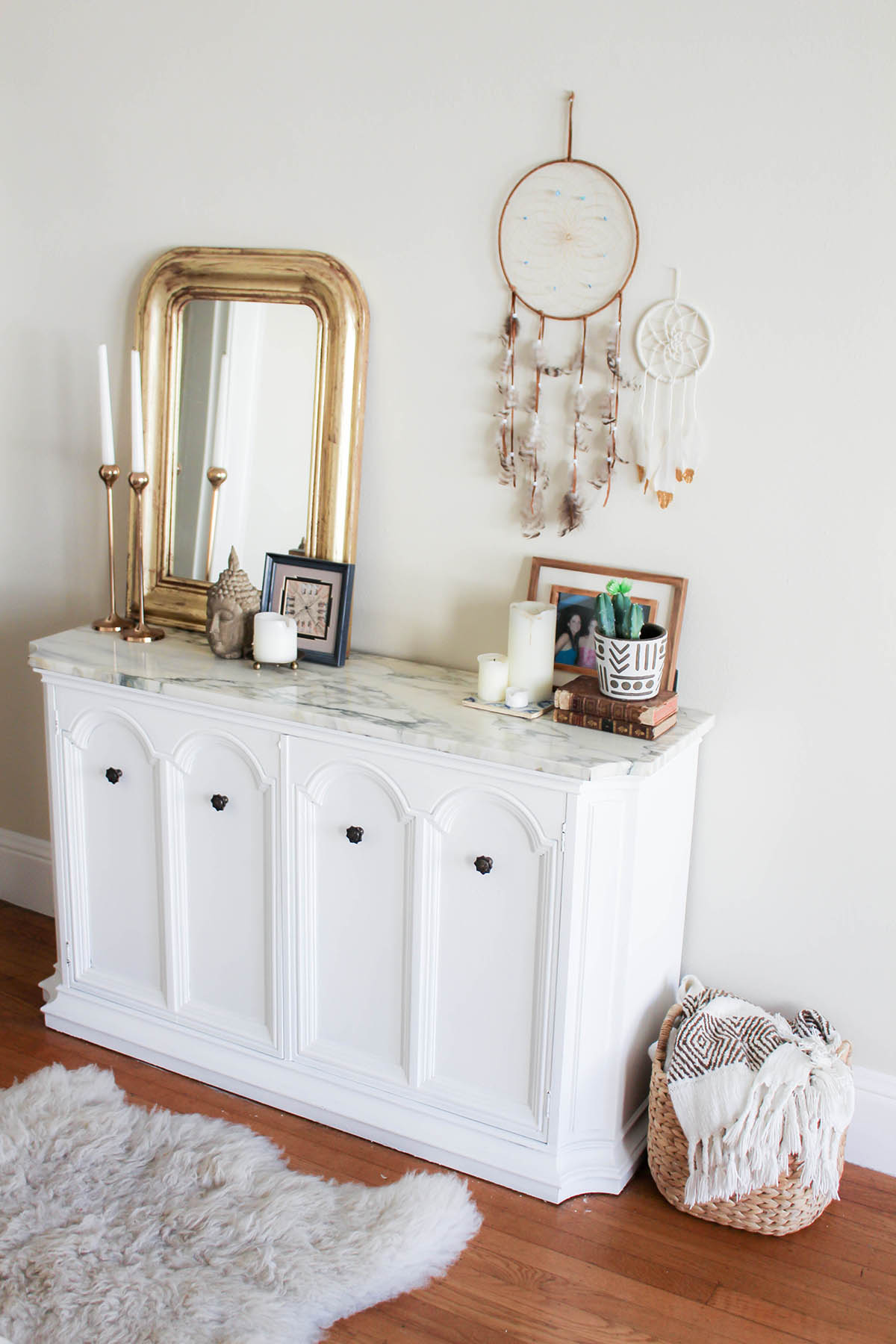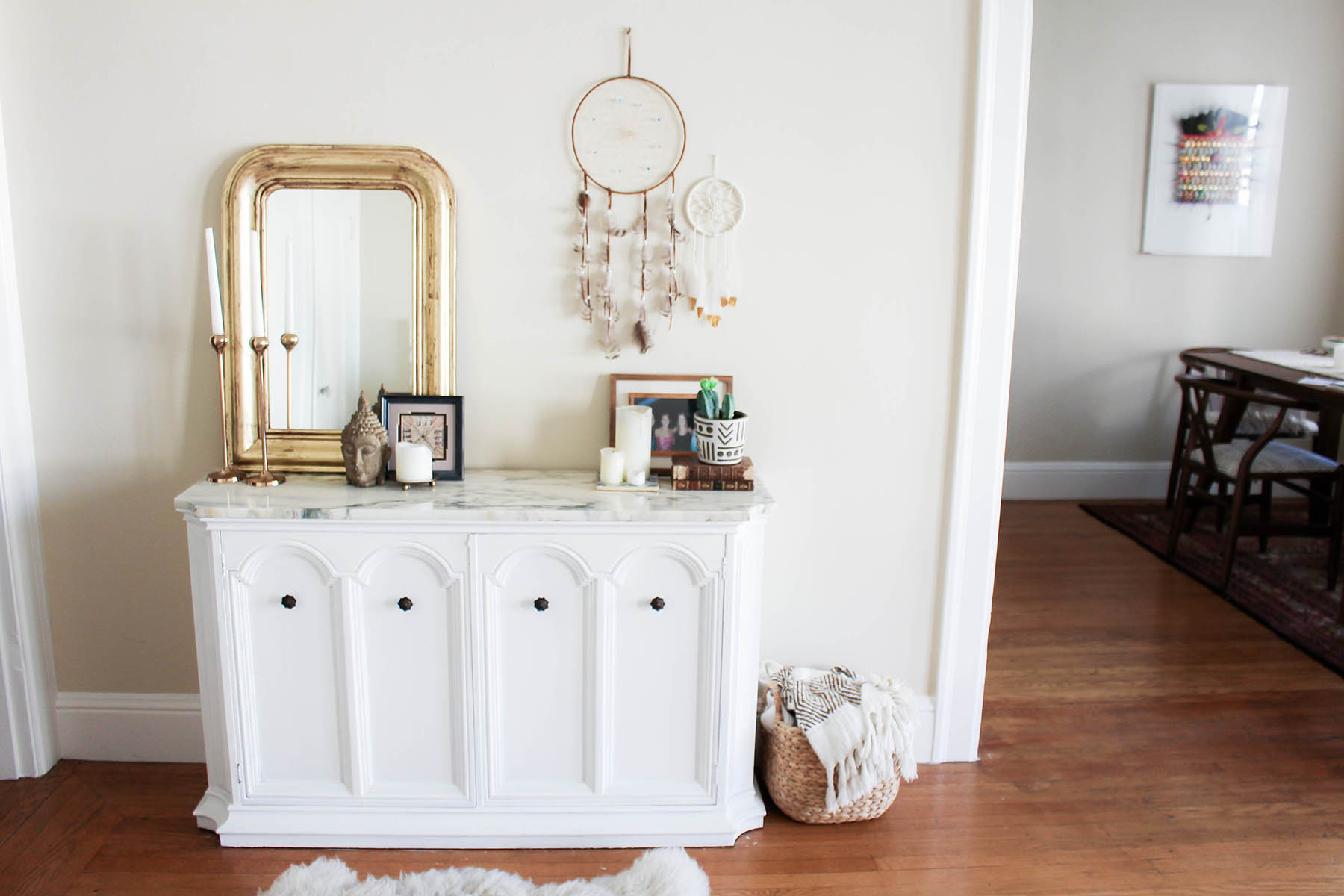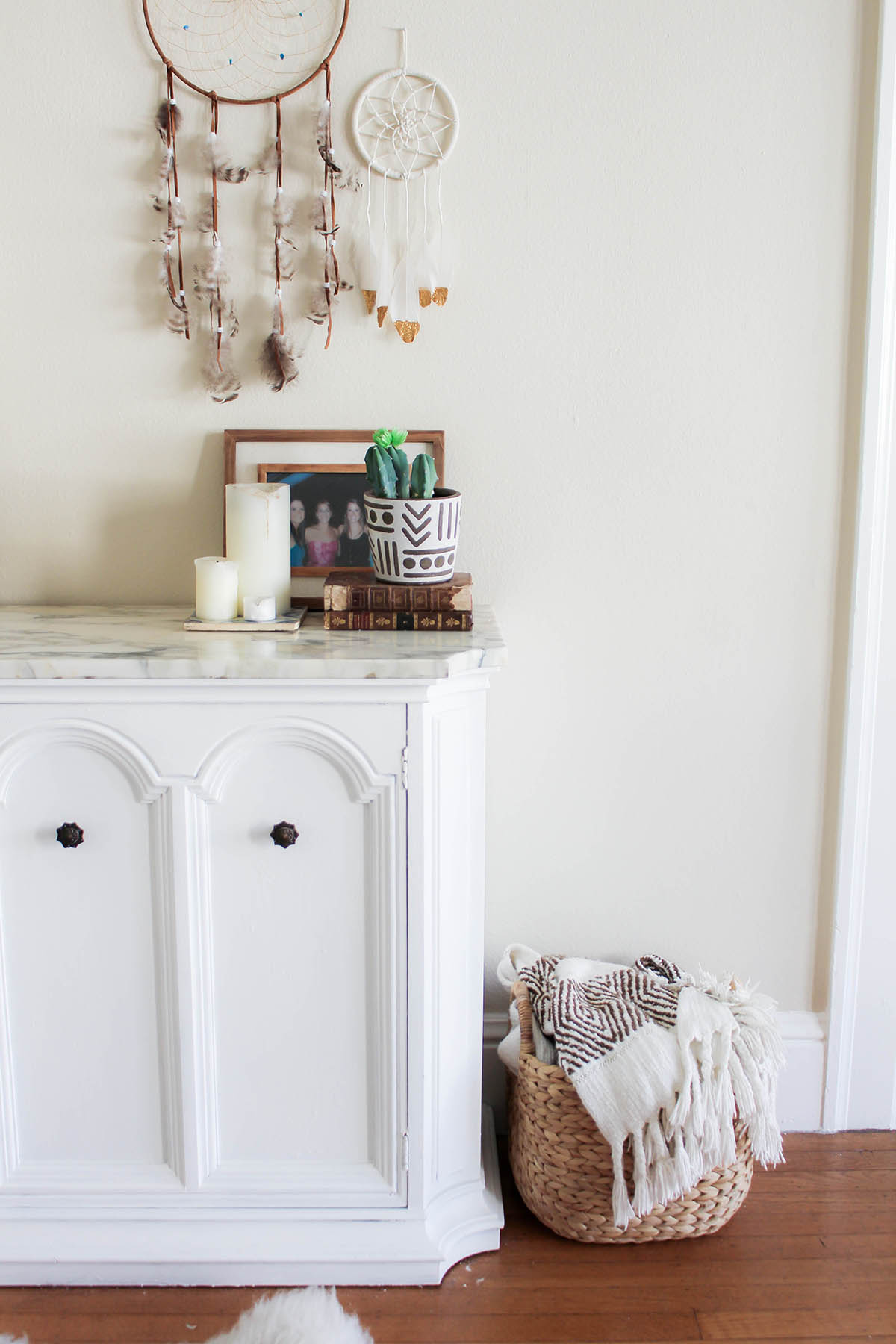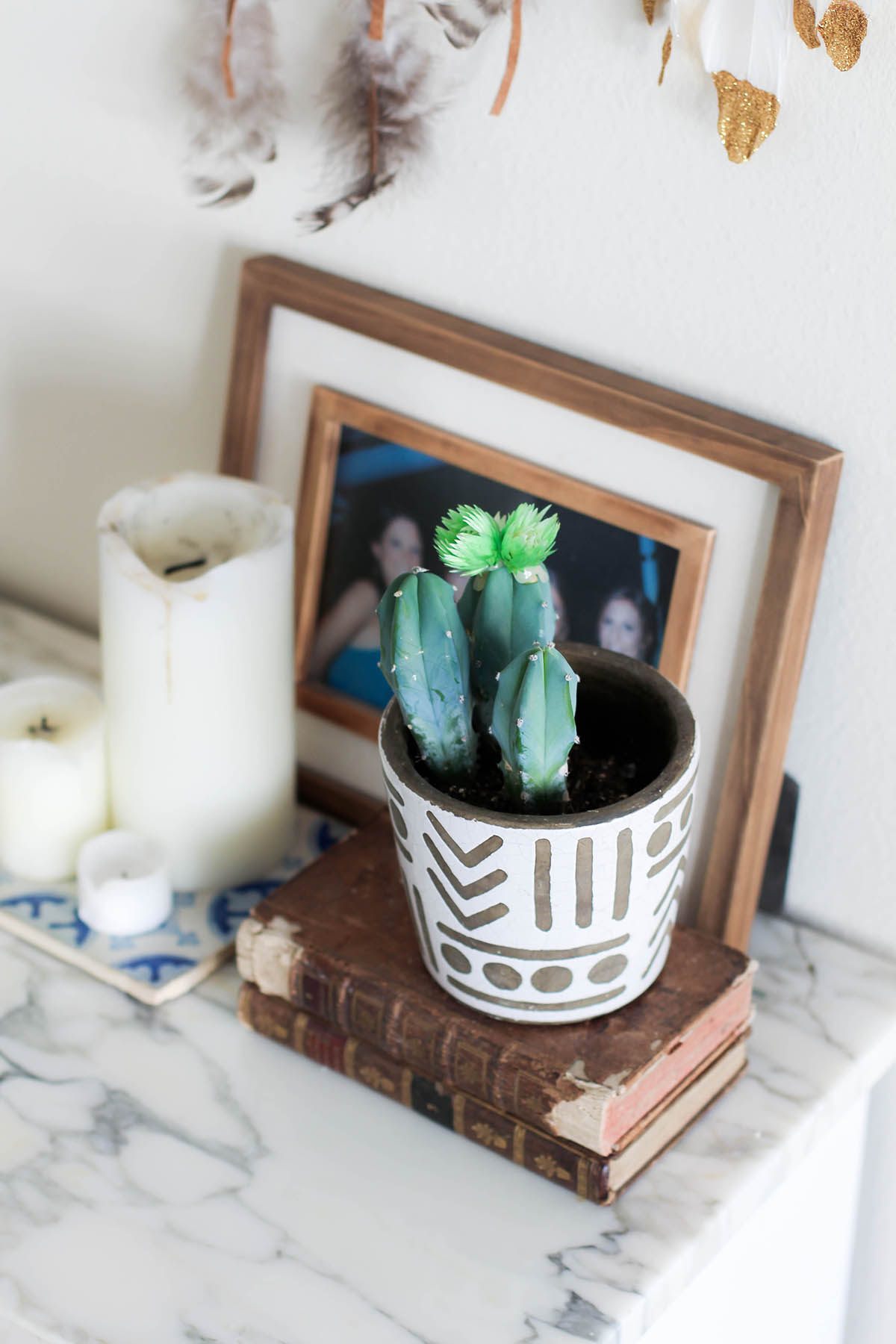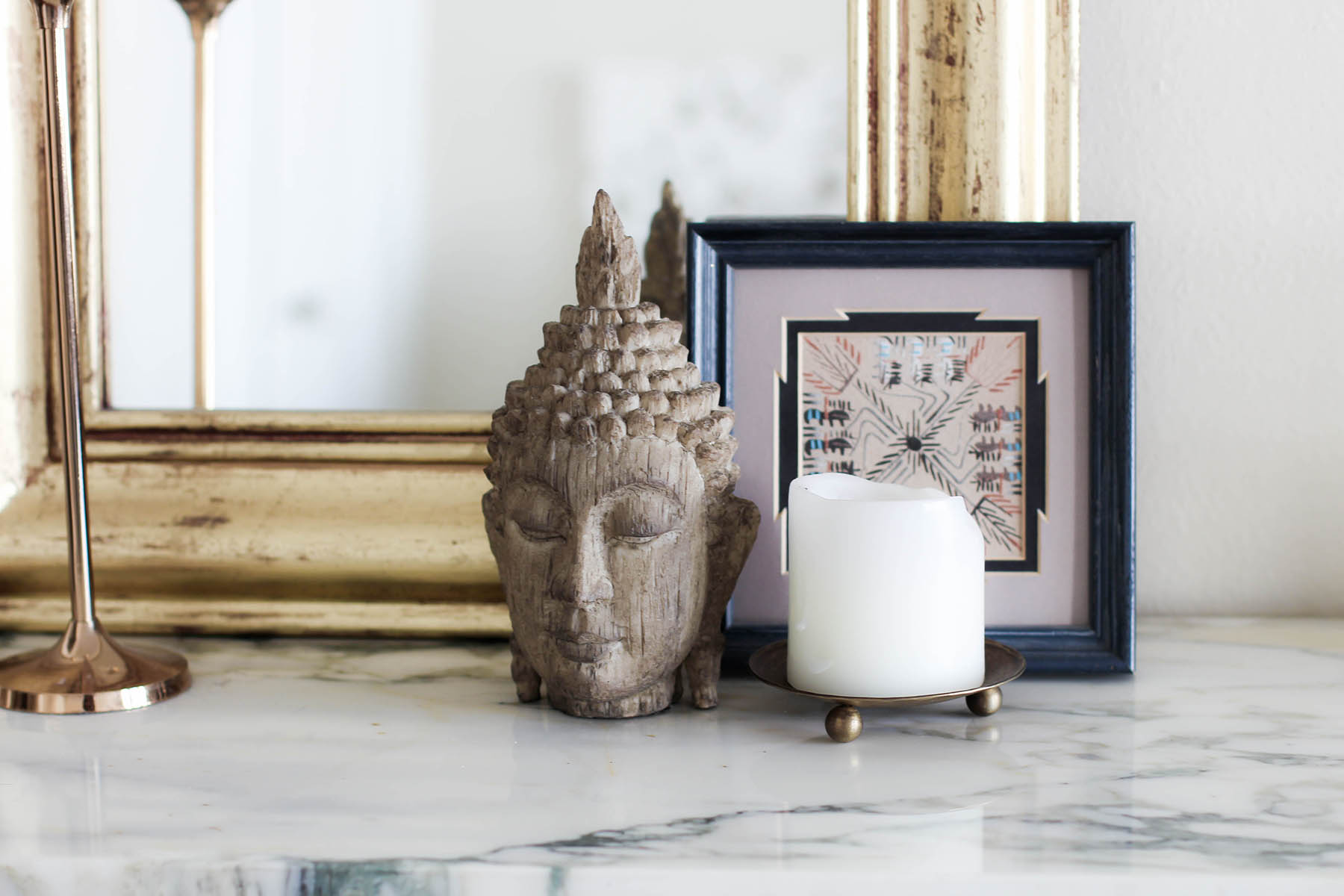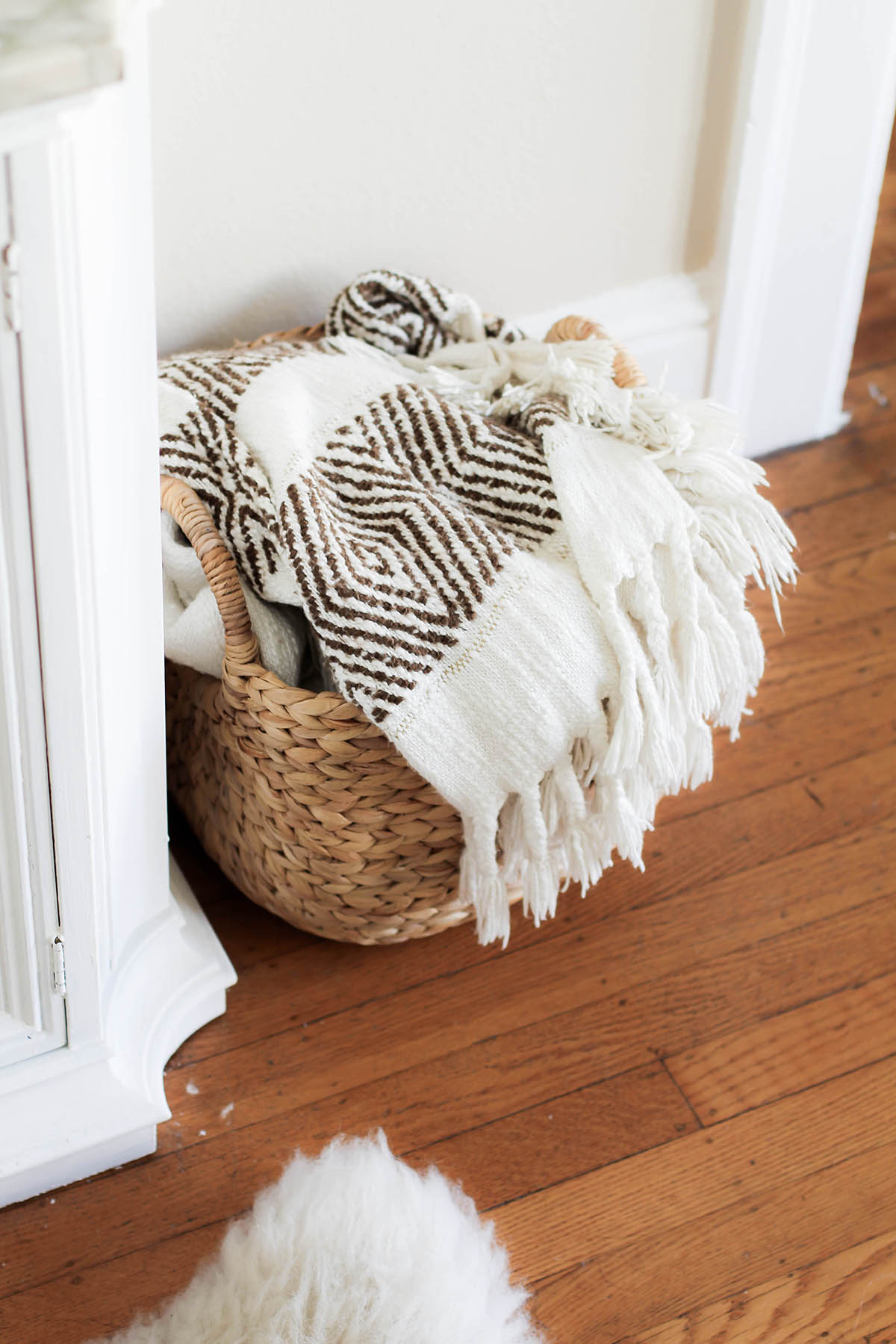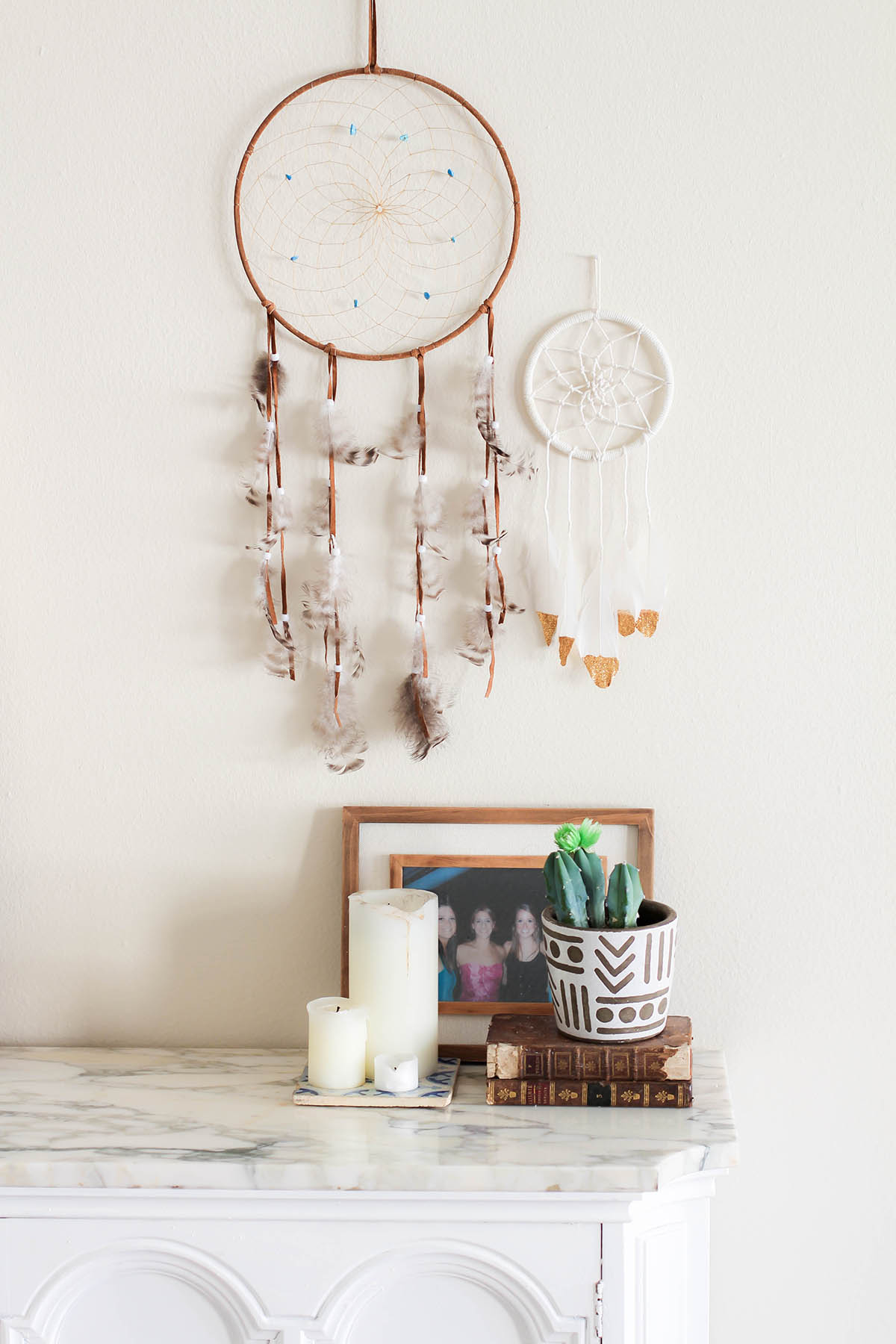 Want to do it yourself? I highly recommend using Amy Howard One Step Chalk Based Paint (I'm using "Ballet White"). No sanding required. Just wipe down the piece to get any dust or dirt off and you're ready to go. The paint dries super fast and you can do it indoors. Then swap out the knobs. I recommend World Market or Anthropologie for some really beautiful options. I'm using these from World Market (so affordable!).
Shop The Post