Outfits
What to Wear to a "Dressy Casual" Wedding
posted on April 20, 2016 | by Amanda Holstein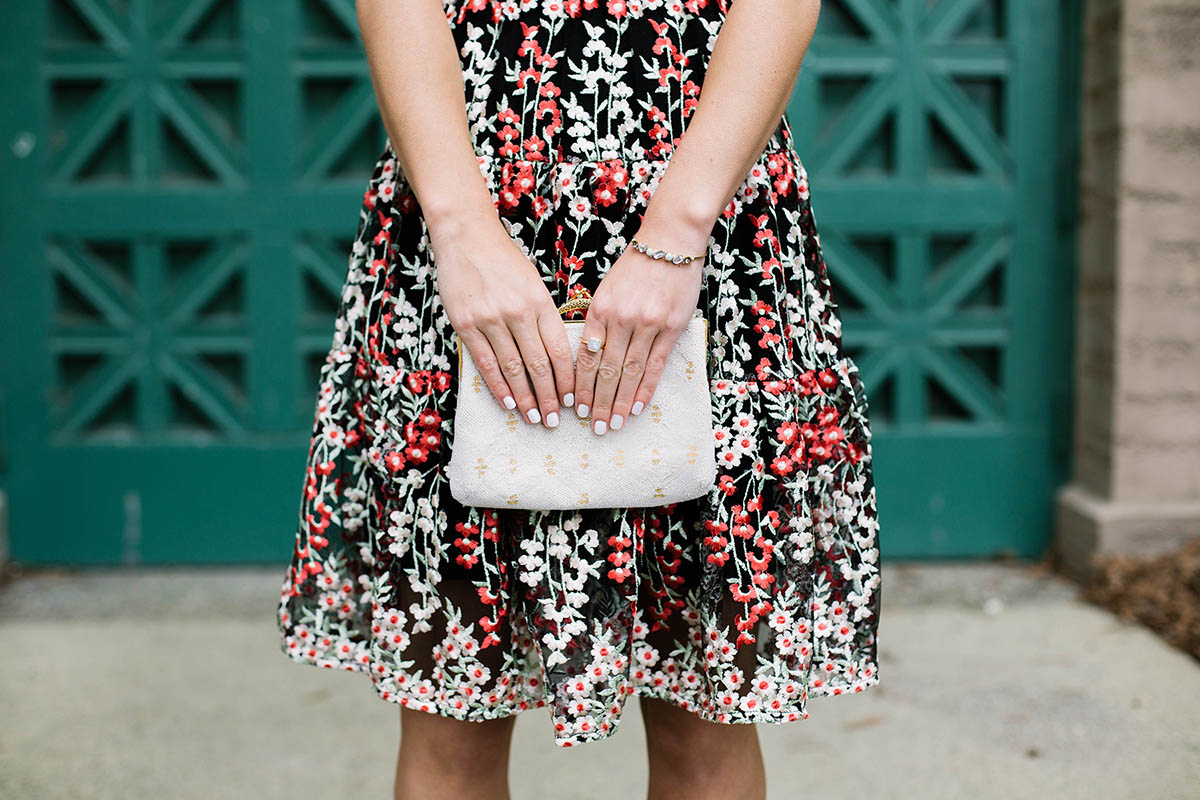 With all of the wedding invitations coming through the mail, I'm starting to notice just how confusing wedding attire can be. I've seen everything from "black tie formal" to "beach formal" to "dressy casual" and more. So I thought I'd break it down once and for all so us wedding attendees don't show up looking completely out of place :).
One of the more popular attires I've seen is "dressy casual", which, on the attire spectrum, really just means between a cocktail dress and a sundress. So rather than choosing your fancier cocktail dress (which may be darker in color, embellished with sparkly details, or more fitted), opt for one a tad less dressy (something with a more flowy silhouette, a fun print, or a lighter color) like this.
You can also change the feel of the dress with your accessories. For example, this dress could easily look more formal if I were to pair it with black pumps and wear my hair up. Instead, I paired it with these tan leather sandals to make the look a bit more casual. These babies are also perfect for weddings because they are SO so comfortable! I even teamed up with this new-to-me shoe company called Born and Zappos because of their unique ability to combine style and comfort. And they nailed it with these heels! I was also excited to find out that they're available on Zappos (which I love for its free 2-day shipping). Keep scrolling to see the full look!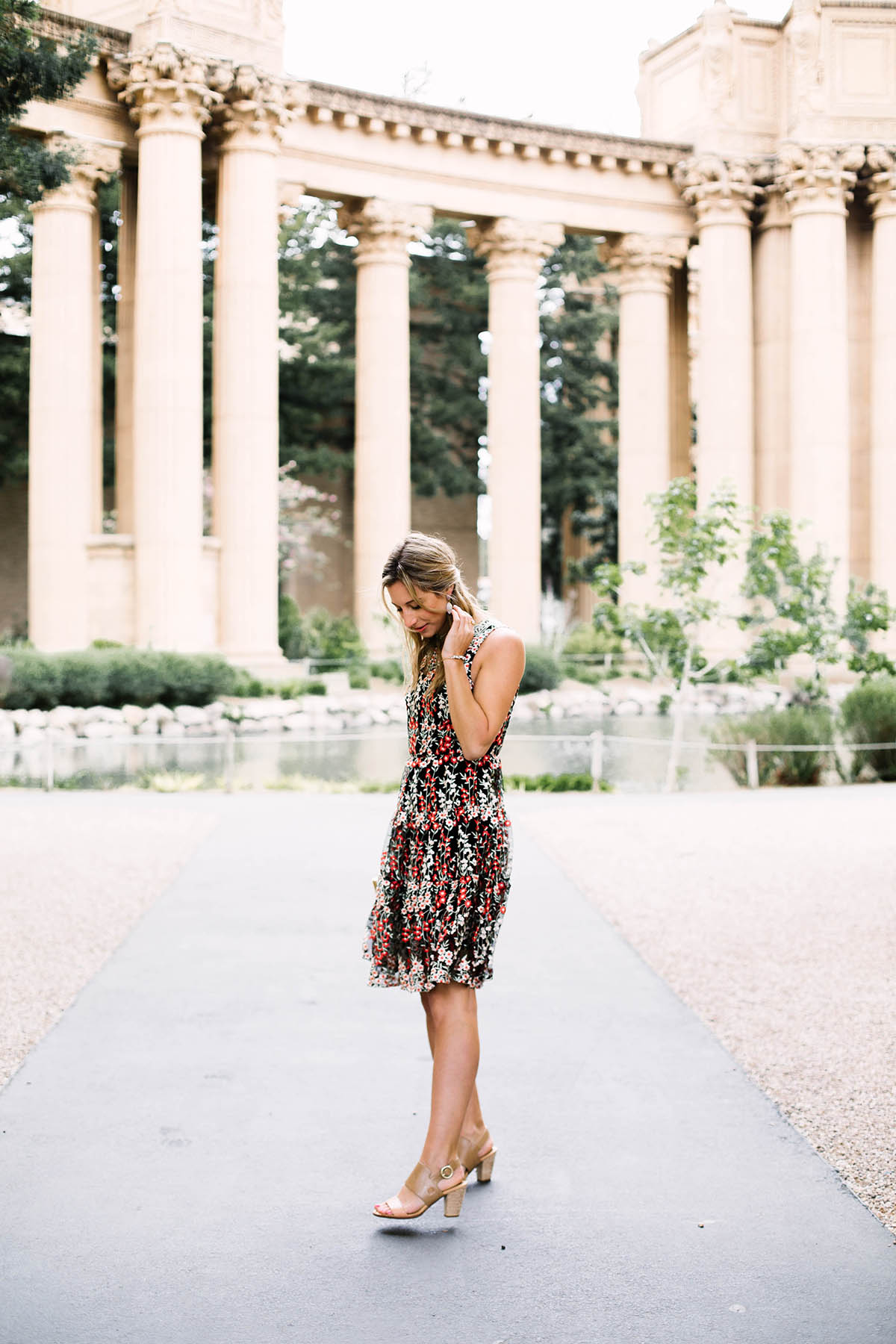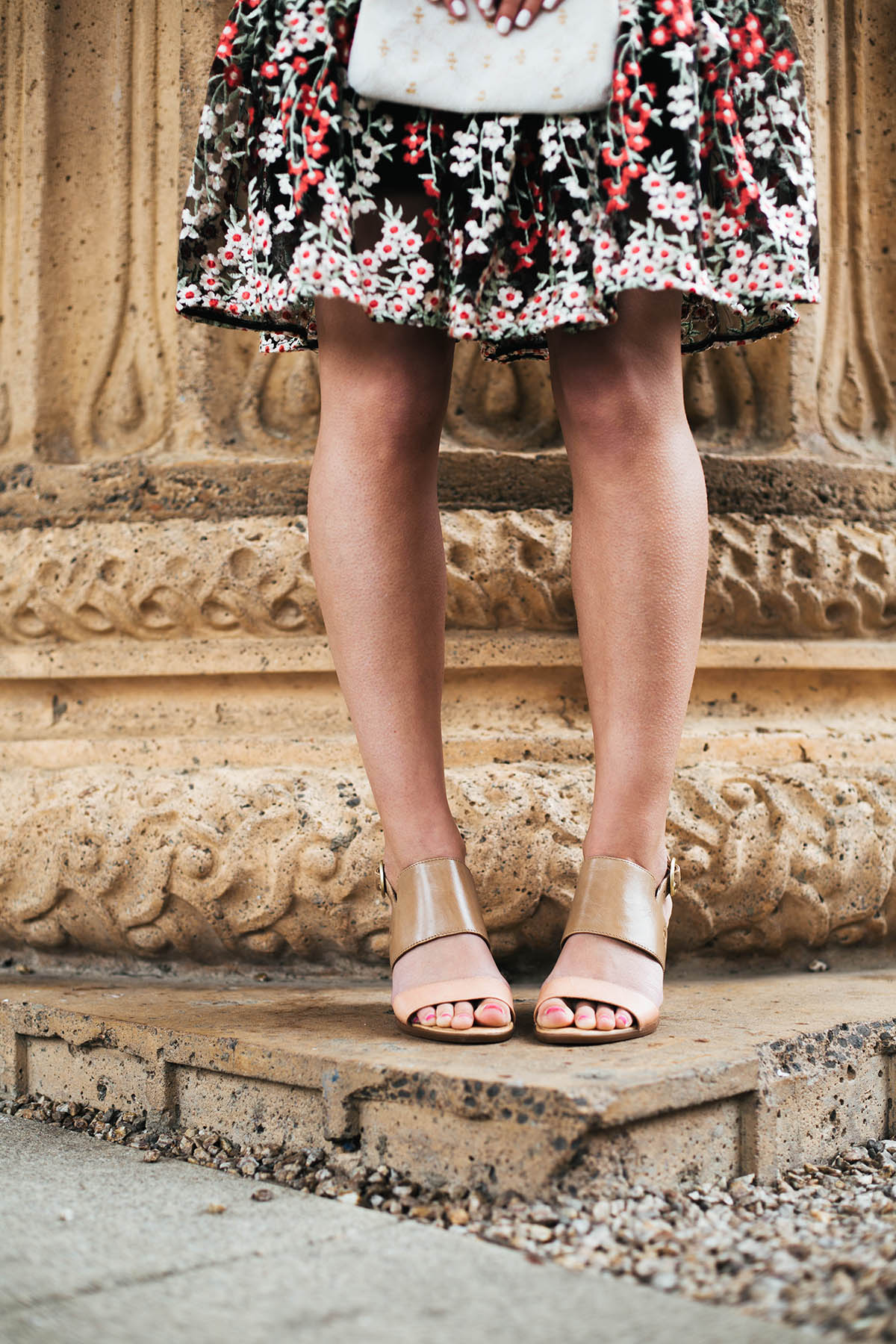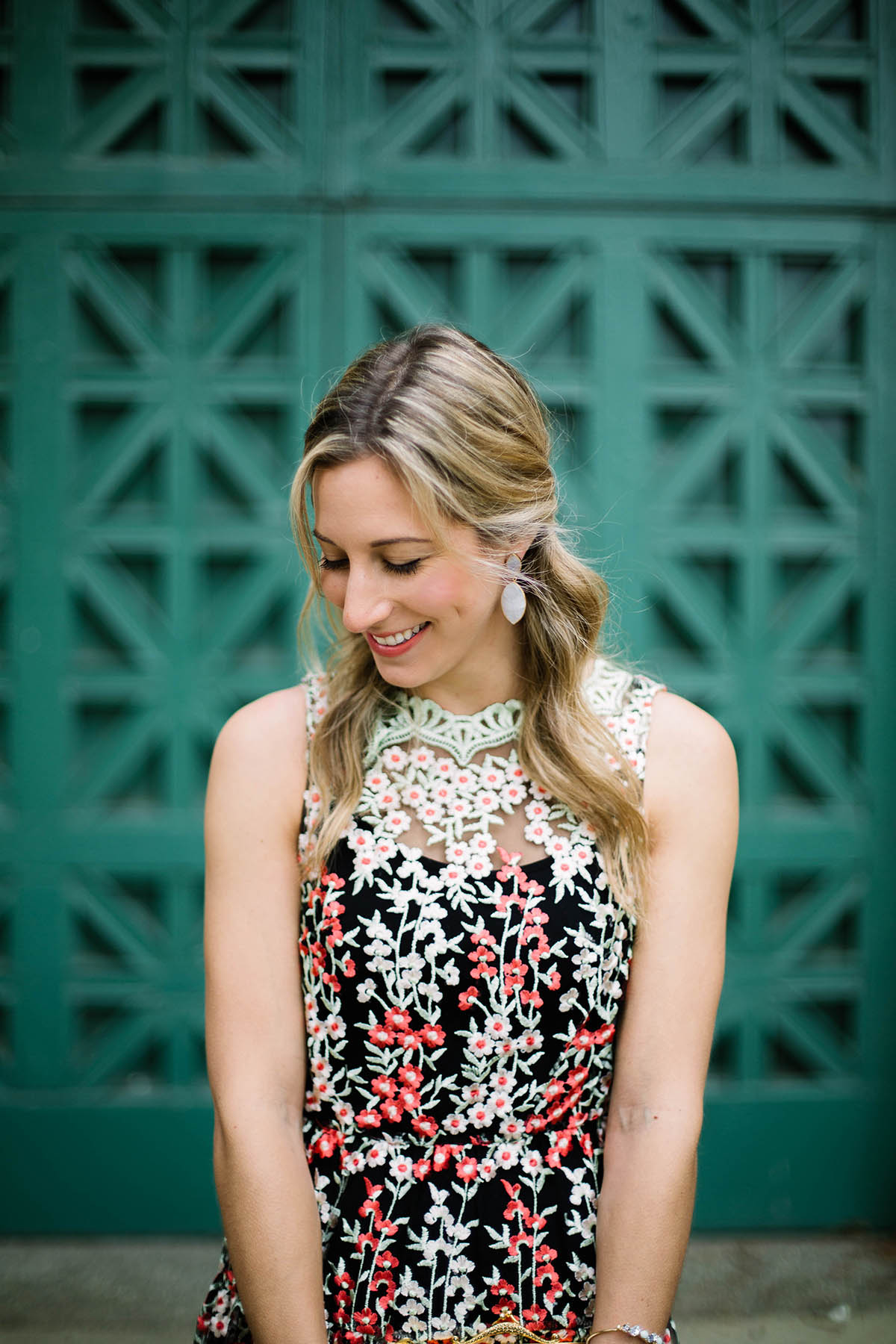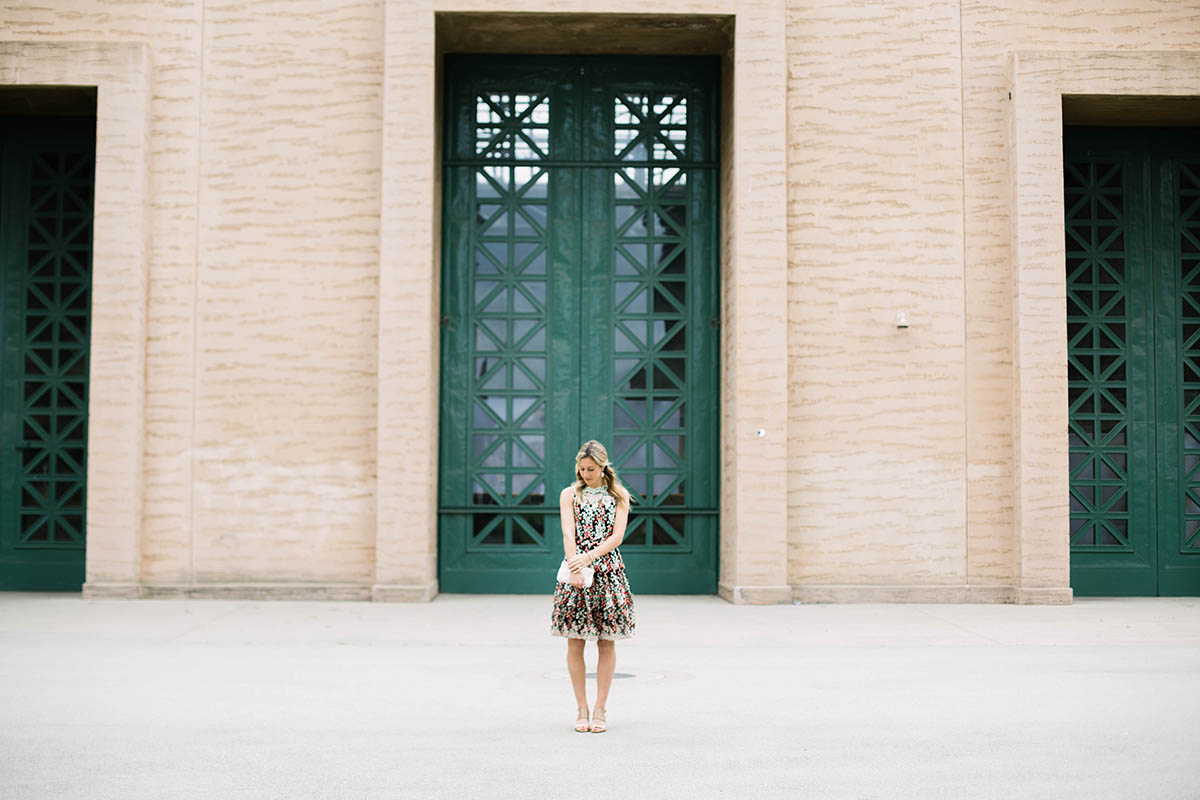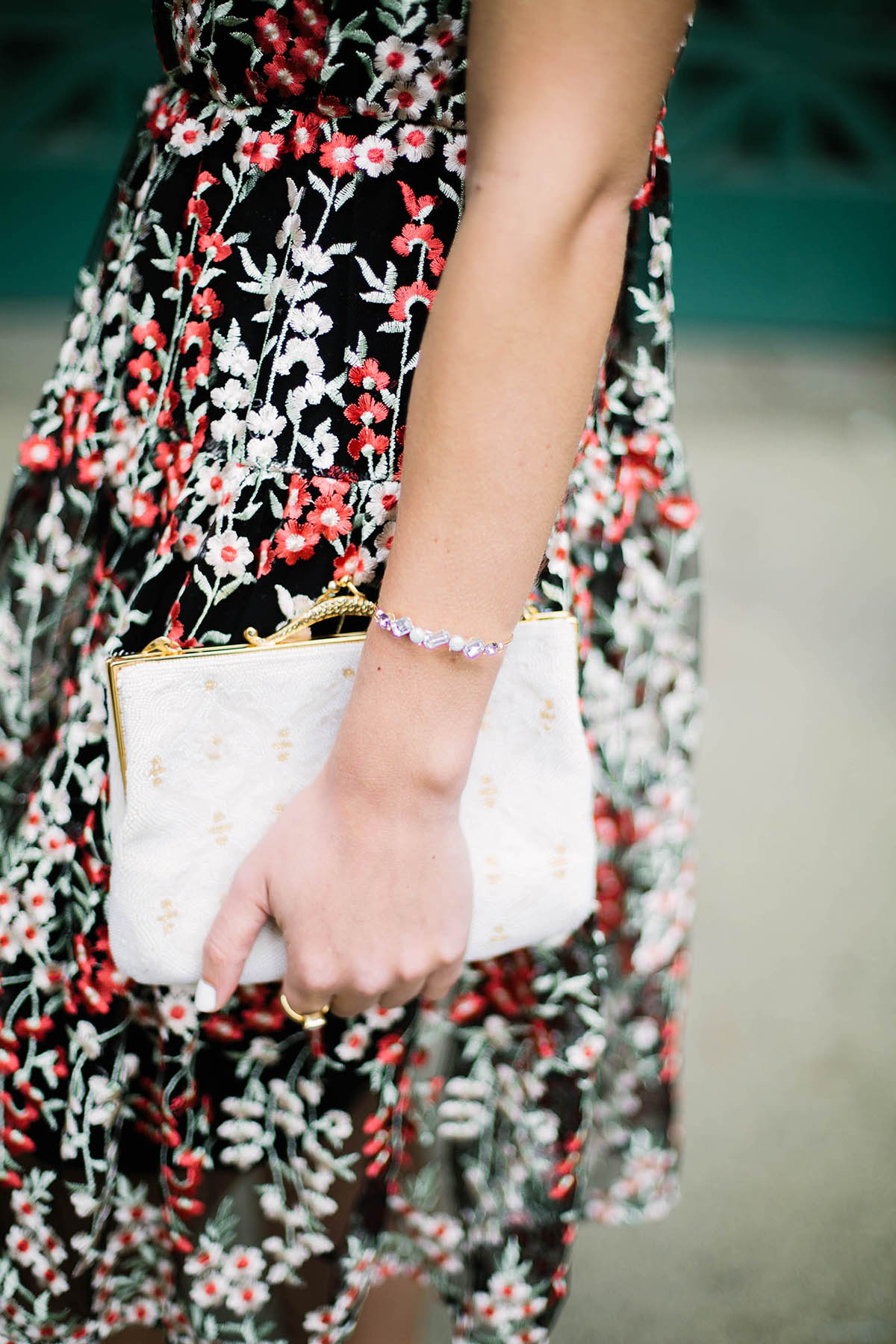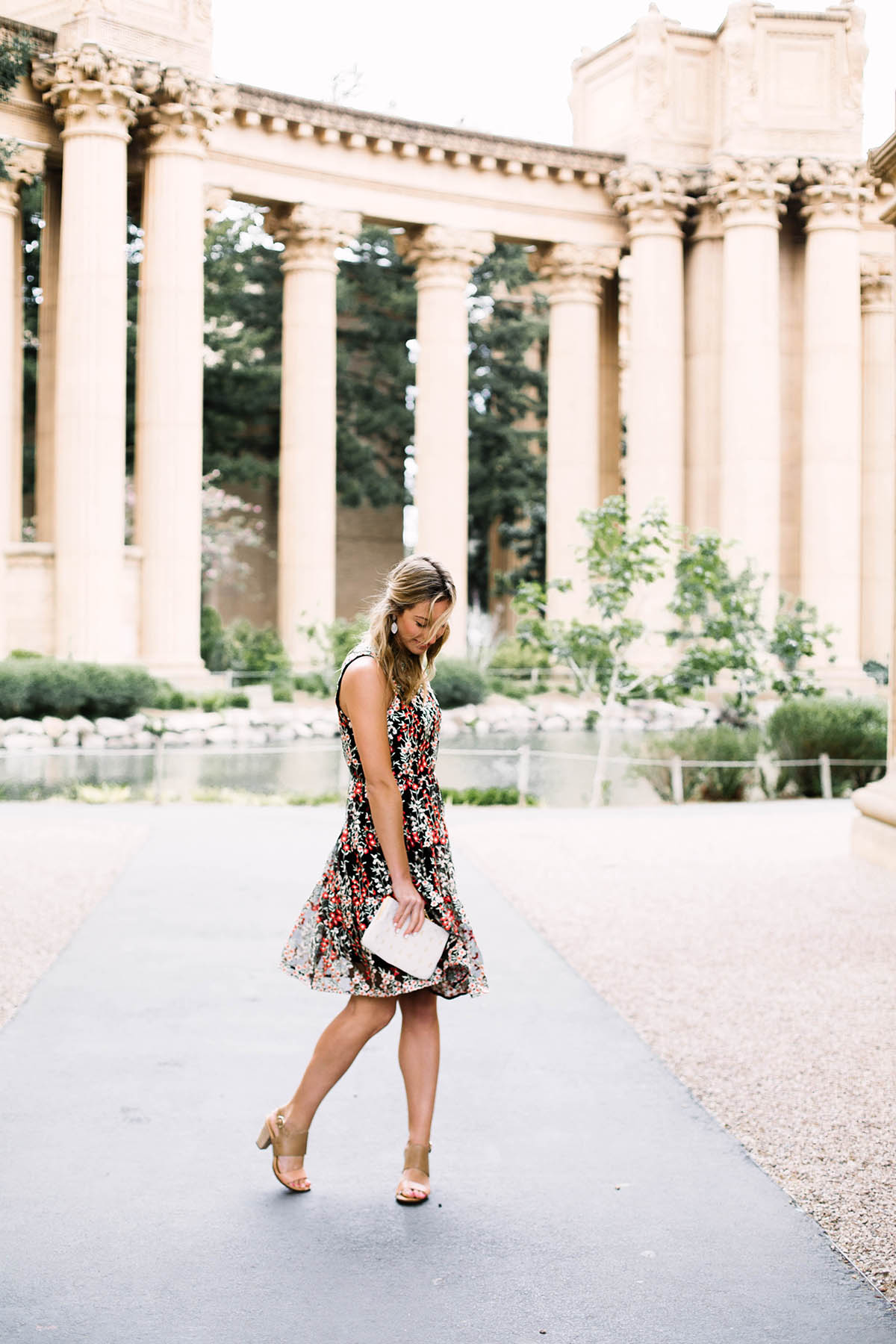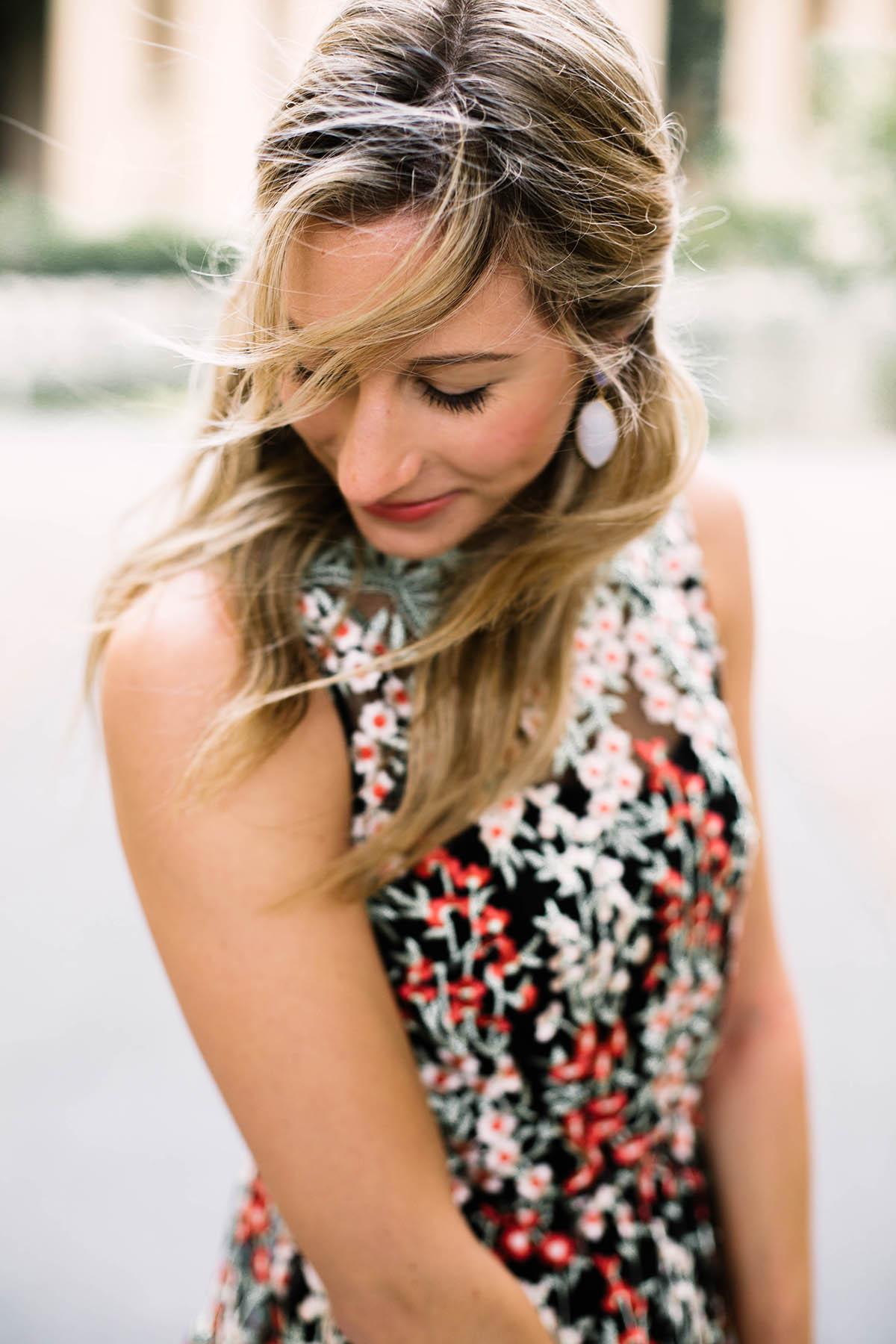 Anthropologie Dress, Born Heels, Margaret Elizabeth Earrings, Vintage Clutch
Shop The Post