Self Improvement
10 Ways To Improve Your Life This Month
posted on October 9, 2012 | by Amanda Holstein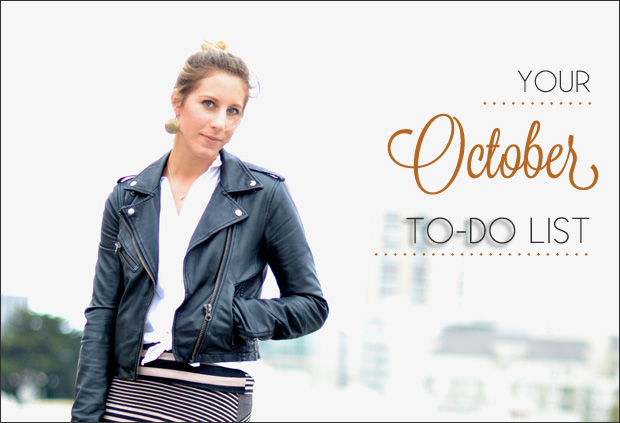 We all try to set New Year's Resolutions each year, but let's face it. After about a month, you totally forget about your major life changing goal and just go back to your normal routine. So why not try to set a short list of smaller, more realistic goals each month that you feel would improve your life. Whether it's updating your wardrobe, eating a healthy breakfast, or just promising yourself a night of pampering, making a conscious effort to be happy is so important.
Here's whats on my list this month! Follow along or add your own goals in the comments below :)
1. Invest in the perfect pair of booties.
2. Call a friend you haven't spoken to in a while.
3. Get a blender and start your day with a healthy fruit, veggie, and protein-rich smoothie.
4. Go to a pumpkin patch with friends and carve pumpkins like you did as a kid! (Might as well throw some spiked apple cider in there since you can…)
5. Deal with that pile of papers in your desk drawer and organize them into a filing cabinet. You're kind of an adult now. Just accept it.
6. Try a new face mask and spend a night in pampering yourself.
7. Make a playlist for your commute that makes you smile and forget that you're on your way to work.
8. Surprise someone special with a gift, small or large.
9. Add some Fall touches to your apartment, like cinnamon scented candles, mini pumpkins and squash, and bowls of candy corn.
10. Create a kick-ass Halloween costume (post coming soon on some easy DIY ideas)!
What's on your list this month?