Cleaning & Organizing
Get Organized: Your Bathroom
posted on July 23, 2013 | by Amanda Holstein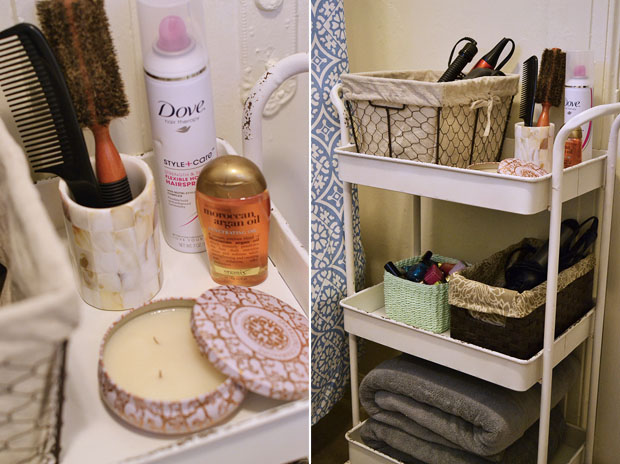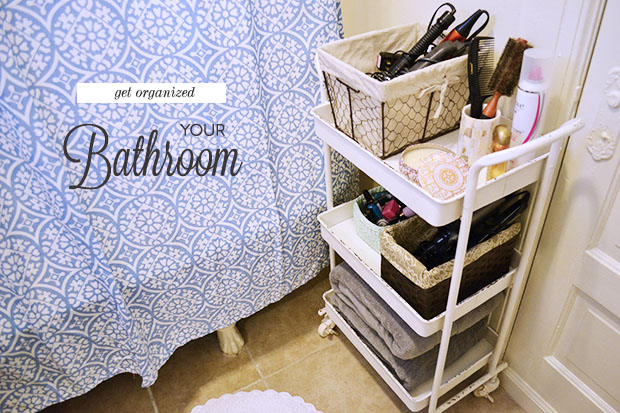 After my post the other day on how to organize your makeup, lots of you wanted to know how to organize the rest of your bathroom. Hot tools can be a struggle to keep track of. It's easy to leave them out (so they can cool), and forget to put them away. This can lead to leaving other things out, like your hair products, brushes, etc. When it comes to bathroom organization that you can actually maintain, remember that having a place for everything is key.
First, if your bathroom lacks closet space (like mine), you need to find a replacement storage option. This cart from World Market is a great alternative. It's small enough to fit in the tightest of apartment bathrooms, but large enough to store everything you need, even your towels. Using baskets to store hot tools is an easy way to keep things organized. Toss them in once they've cooled and magically your bathroom looks organized. Store the items you use the most on the top shelf for easy access. If your bathroom doesn't have shelves, you can install them yourself – sites like Homeclick have shelves you can hang yourself.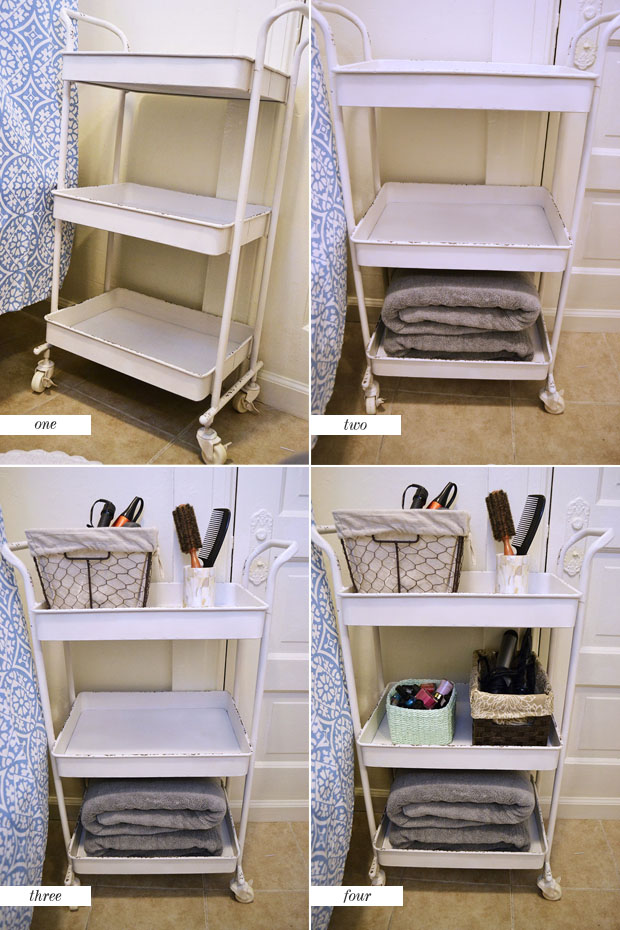 Last, add pretty touches like candles to create a nice environment for your bathroom. Choose some of the products you rely on on a daily basis and set them up to be easily accessible as well.
What's are some of your bathroom organization ideas?