Self Improvement
How (and When) to Find Moments to Slow Down When Life Gets Crazy
posted on November 28, 2018 | by Becky Bush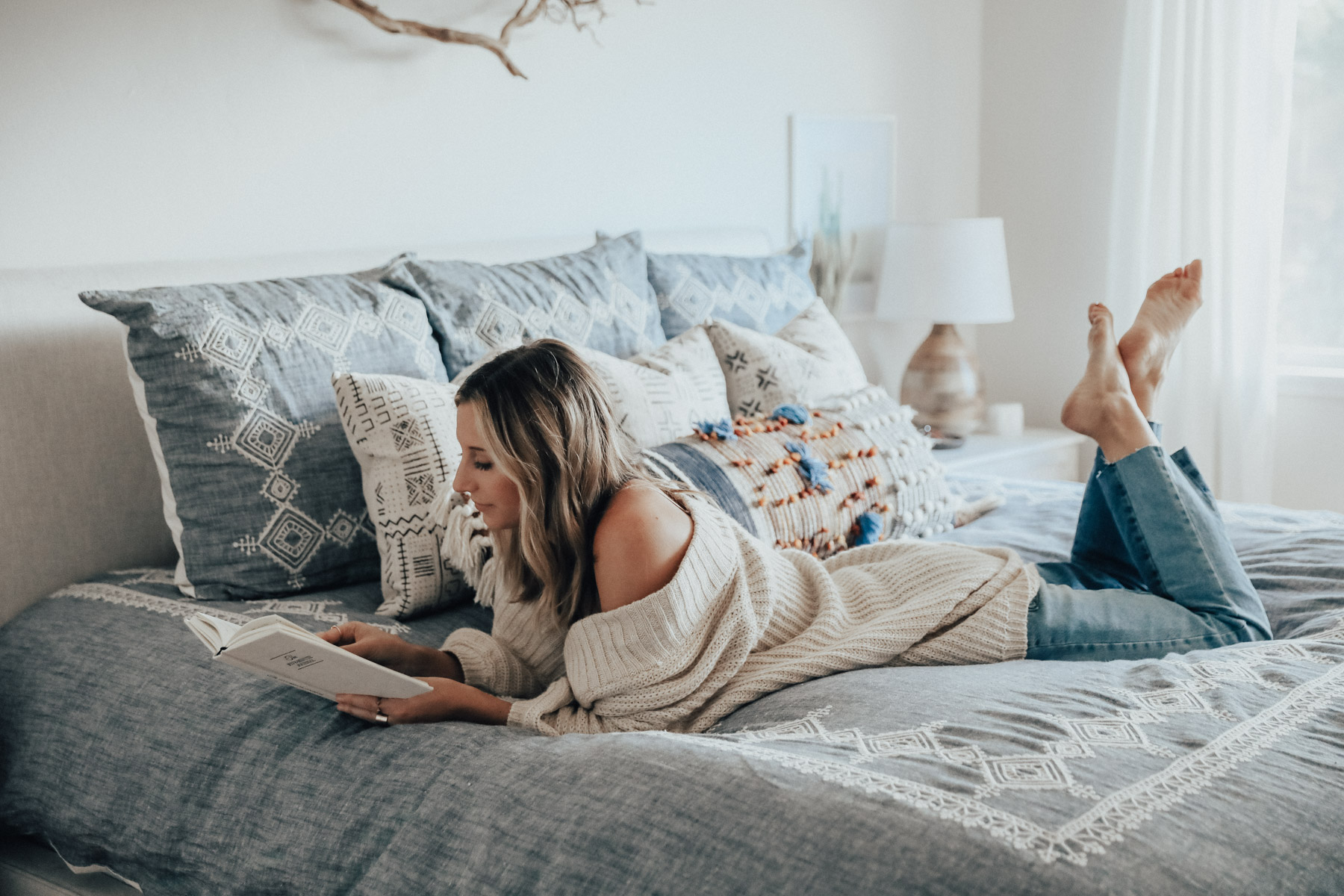 As much as I absolutely love being busy, there's always a tipping point where life gets a little too crazy. Maybe it's work or holiday commitments, but I often notice the stress of life will catch up to me after a while if I'm pushing myself too hard…for too long! The worst part? I often can't find a good time to slow down. When is the right commitment to skip? Or the right work project to say no to?
TBH, balancing a blog and a full time job has (forced) me into not only an insane time management routine, but also finding moments to ensure I destress the way my body truly needs. As a result, I'm really able to keep up with the busy schedule I love so much, while also giving myself the moments to slow down when life gets busy.
Find a Mindfulness Moment Every Day
If you are anything like me, you genuinely enjoy having a full schedule. One of the ways I've been able to balance this schedule, and avoid having a breakdown (which I've definitely had my fair share of!) is to give myself time every day to relax. Even if it's for five minutes, I try and find a way to release excess energy and stress every day!
This can come from working out (if you are in a health rut, read this), reading or just sitting and breathing. For a while, I did a meditation app which helped keep me to a schedule as well.
If you know you are going to have a busy week, or notice yourself constantly feeling overwhelmed, find five minutes a way to be mindful. If you do this every day, you'll feel a little more in control and relaxed in no time.
Listen To Your Body and Say No
There are times when I want to say no to plans or commitments, but have trouble because I'm *such* a people pleaser. Sometimes you can't control when life gets crazy and that's normal. When it does – part of slowing down is not adding additional work to your plate. This is something that you can control.
Ask yourself this: what activities recharge you? Is it a day binging on Netflix watching Gilmore Girls? Going to a yoga class? When things get busy, try saying no to the activities that truly don't bring you full joy or relaxation. If something is going to bring stress to your life in a busy time, skip it.
For me, I always was nervous my friends or boyfriend would be angry if I said no to plans. Instead, I was surprised when they were happy that I was taking the time I needed for mental space!
Have A Solo Night In
If your life is getting crazy, know that getting sleep and giving yourself some some solo time almost always helps. Hanging out alone used to be something that gave me major FOMO (thank you, Instagram!). Once I tried it, it actually wasn't so bad. In fact, it truly always me feel less stressed and busy!
Letting yourself 'be bored' for just an evening is an amazing way to slow down when things start to feel like they are overflowing. You can even take yourself on a solo date or plan a night in just for yourself. Personally, I love taking myself on a solo date. I always feel like I'm treating myself. My favorite? Getting some adult coloring books and turning on Gilmore Girls!
Although it's normal for life to get busy, it's always tough when it does! Try these tips when you do so you can find moments to relax.
How do you slow down when life gets busy? Comment below and share your tips!