Fun Things To Do
How to Have a Solo Night In
posted on November 1, 2018 | by Maddie Broderick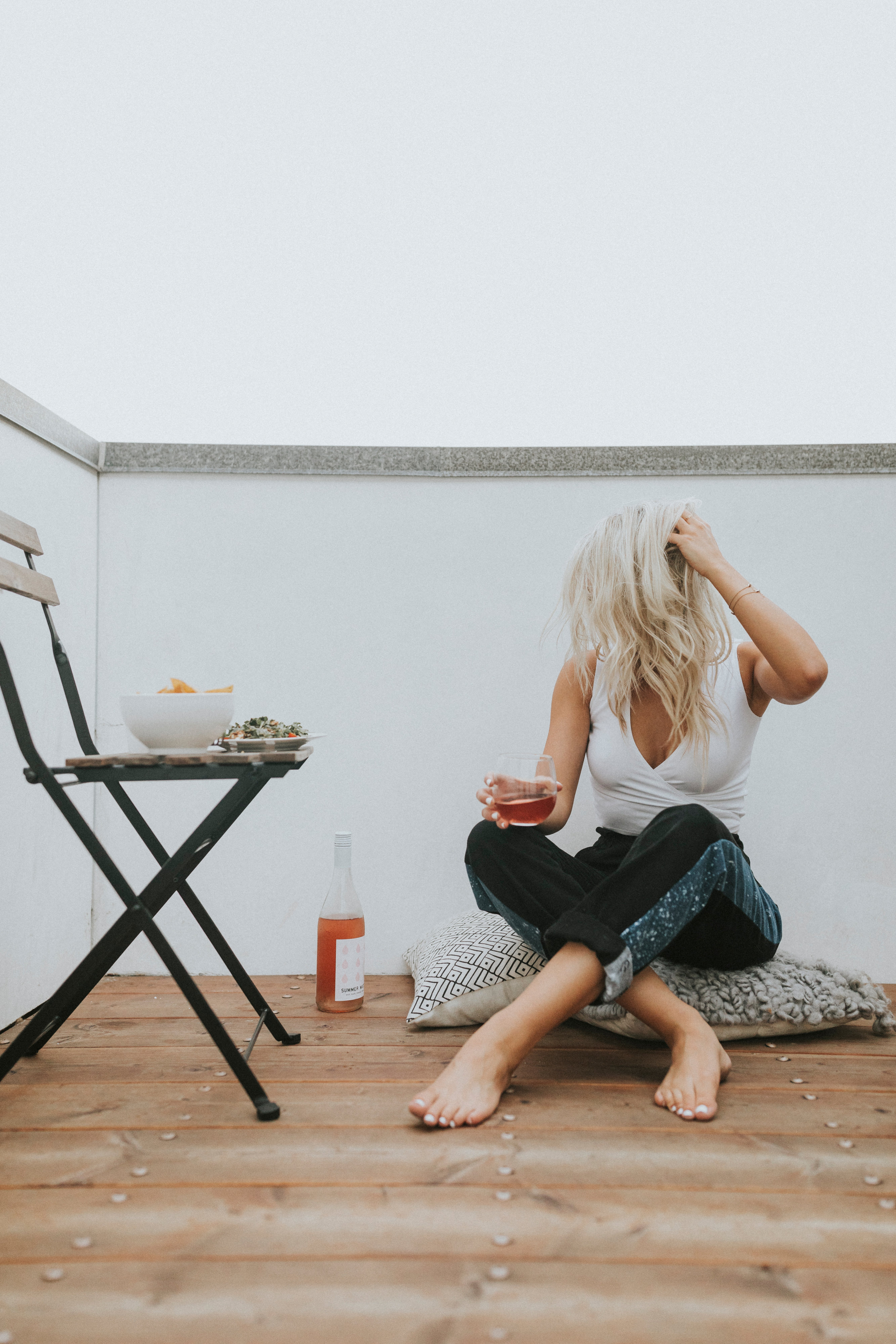 I am a people-person through and through, but let me tell you this: there is nothing that fills me up more than a night to myself with a few of my favorite things. I think in a world where we are bombarded with people and things to do and places to be, it's important to slow down and make some time for yourself. I find that when I take the time to feed my own needs, I can better give out to others and the things going on in my life. Here's what I turn to!
Un(wine)d
Unwind or as I like to say, unwiiiined. I don't drink often, but every once in a while, I'll swap out a cup of tea for a glass of wine. If I'm feeling fancy, I'll pick up my personal favorite, Bartenura Moscato. One of the best things about moscato is that it's light, sweet, and budget-friendly! On my most recent travels, I discovered this refreshing rosé, which was equally as delicious as it was cute! I quickly learned why they call it 'summer water'. Holy moly, grab yourself a bottle at your local Whole Foods – no matter the season. No need to share. This is a solo night-in, remember??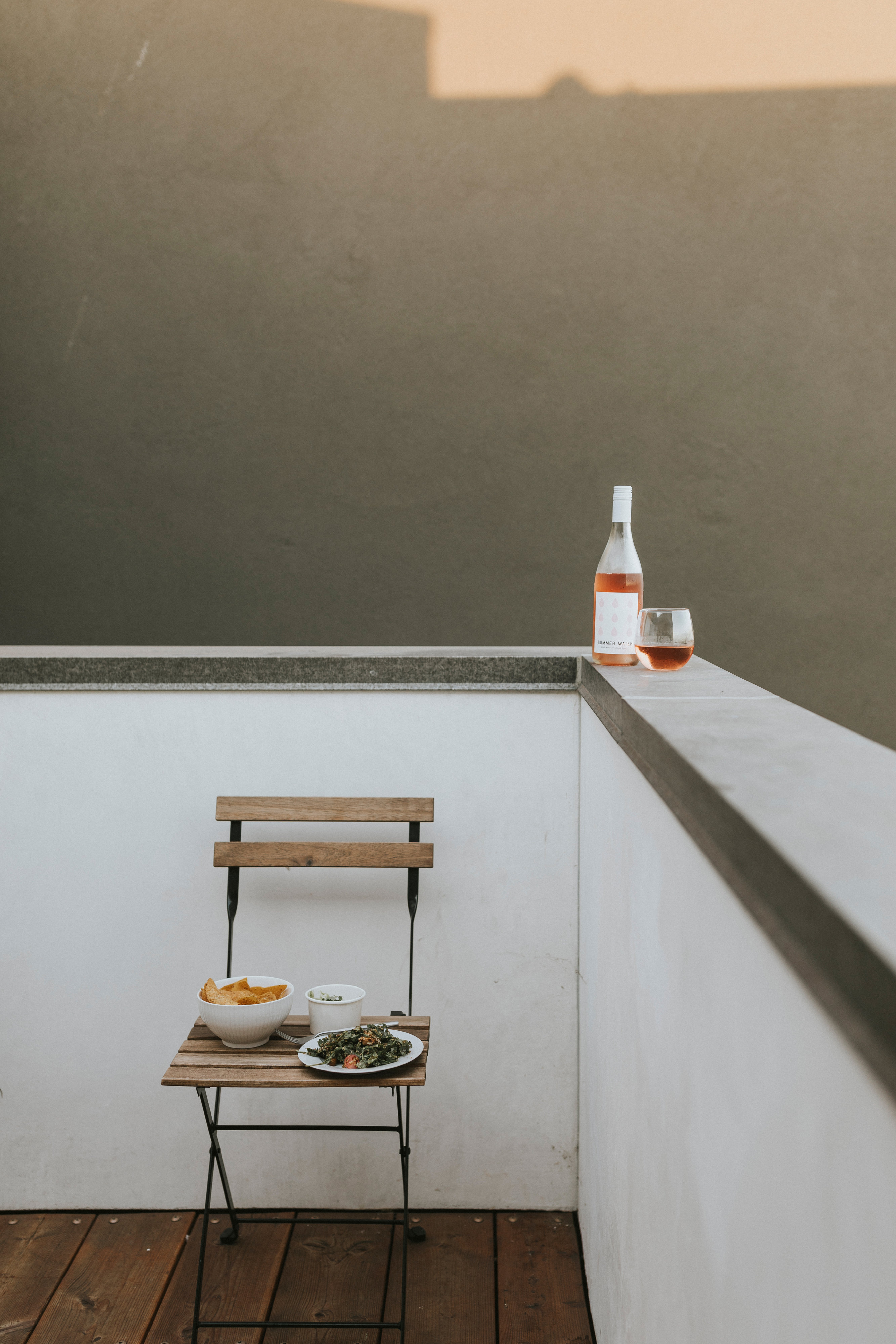 Get Outside
It is wild to me how affected I am by my surroundings and the weather. If you're anything like me, some QT in the great outdoors is just the reset you need to get back on track! No matter how beautiful the indoor space is that I'm working in, sometimes you just need to step out onto your porch, patio, or heck, sidewalk, and take a breather.
You'll be amazed at how much better you feel after some fresh air. I just ordered one of these cute little mats, which are perfect for outdoor picnics, a solo yoga sesh, and pretty much anything under the stars…literally. This mat would be perrrrfect for stargazing. *note to self*
Set the Mood
…with music!! I am a huge believer in the power of music. Just like the weather, my musical surroundings play into my mood and how I'm feeling. Spotify has been my best friend, because not only can you create your own playlists, but you can also listen to a ton of pre-made ones and curate them to your liking. One playlist for relaxation, another to jam to in the car… one for meditative days, another for pump up jams! The more you listen, the more Spotify learns your likes.
I've found some of my favorite songs ever just from letting Spotify pick my music, and boy does it make me think about all of the "favorite songs" I might be missing! My recent favorite "unwinding" song has been "On The Train Ride Home" by the Paper Kites. Really anything on their album is beautiful and emulates all the relaxing vibes I need for a night to myself.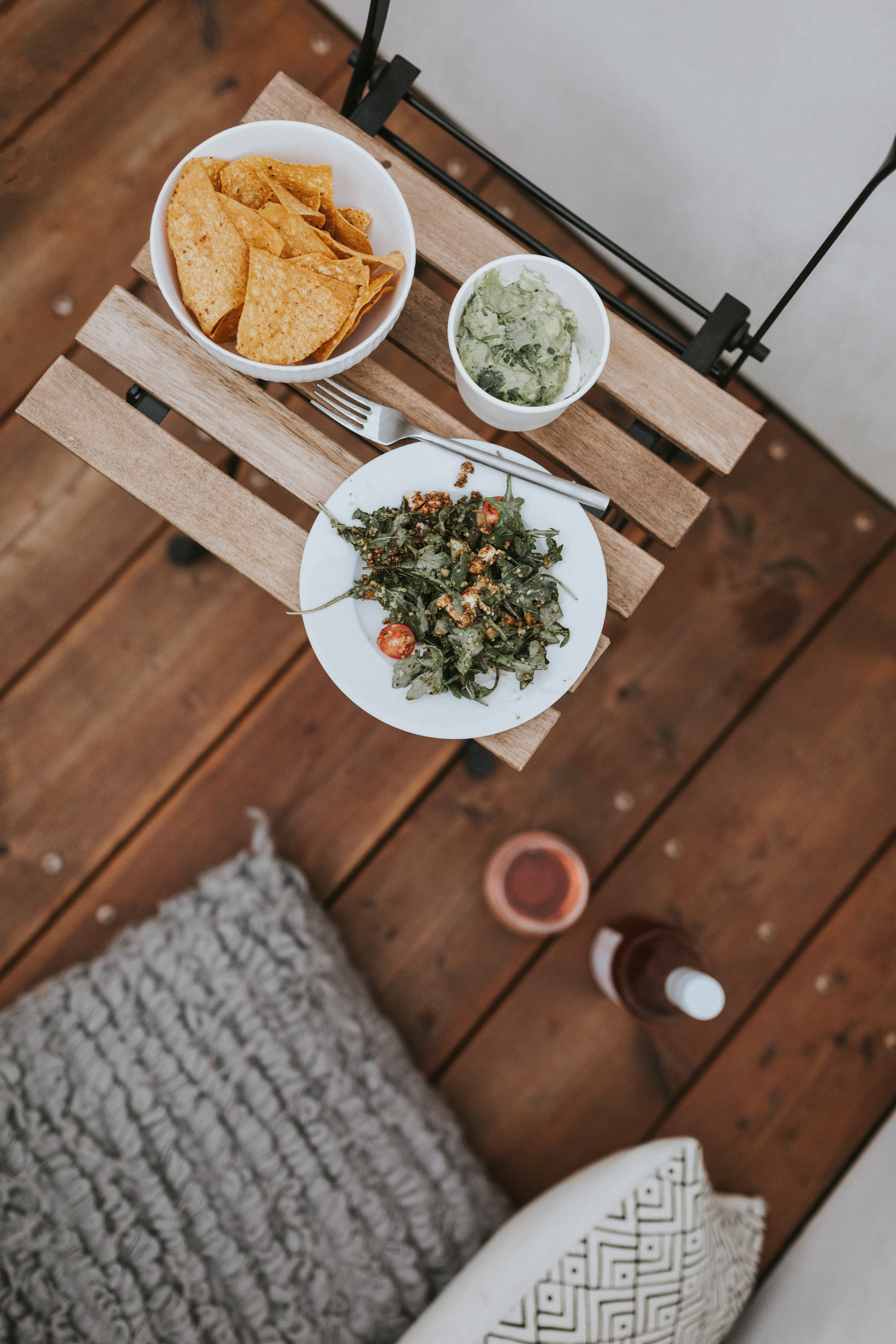 Order In
As much as I love cooking, sometimes it's nice to let someone cook for you. Or better yet, deliver to you. There are a handful of apps that offer food delivery service. One of my favorites is Postmates. It's quick and reliable! There's also Door Dash, Grubhub, Ubereats, and a ton more. Make sure to check which ones are in your area, because not all apps deliver to your zip.
While it's not something I would do every single night, it's a much-needed treat that totally makes the extra "delivery driver" tip worth every penny. No dirty dishes to clean, which means more "you time" and less time in the kitchen.
I don't know about you, but I'll toast to that! Cheers!
What's your ideal solo night in??