Self Improvement
15 Ways to Treat Yourself Before The Year Ends
posted on November 22, 2017 | by Chelsea Becker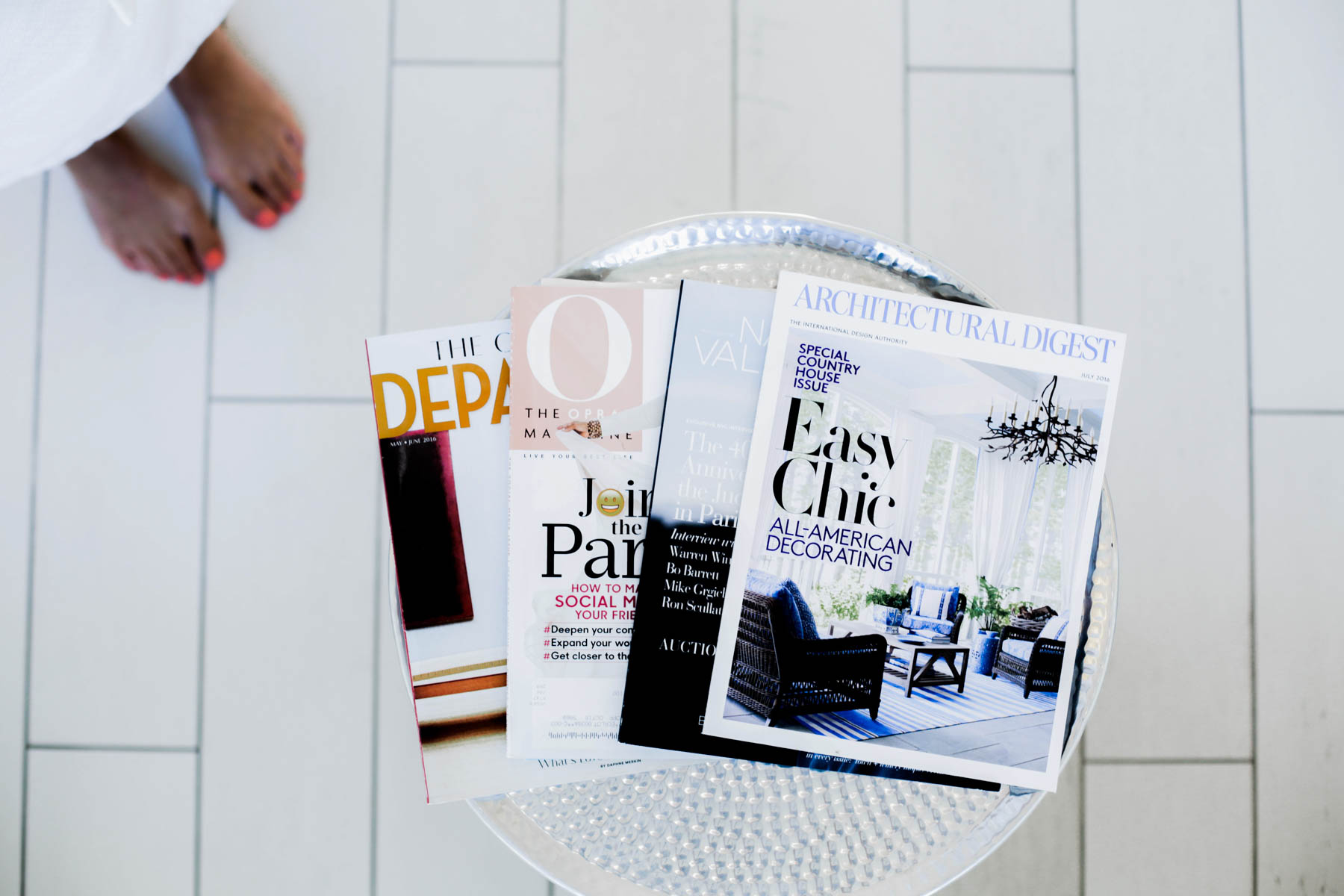 Well, it's the holiday season again, and that usually means endless family parties, late nights and spoiling everyone but yourself. This is all fine and dandy – I'm definitely not complaining – but I'd be lying if I said it all doesn't get a little exhausting. Cue 15 ways to treat yourself. We all need, and deserve, a little "me time," so block off a day (or a whole weekend) and get your relaxation on, especially to close out 2017 on a high!
1. Take a bubble bath and lock the door! This is YOUR time. Soak in a giant tub and let everything else just fade away. Make this even better by surrounding yourself with a million candles and probably a glass of wine or two (heck, just bring the bottle!).
2. Update your bedroom (or any space) with that Pinterest inspo you've been banking for the last year. Sometimes a girl just needs to refresh her space.
3. Make a solo trip to that local museum you've had on your weekend to-do list forever. I don't know about you guys, but I have a list of all the local hot spots that I have yet to visit. I always convince myself I'll have time later or that I'm too tired, but it sounds like the perfect way to get away for an afternoon.
4. Splurge on skincare! It's something that truly makes a difference as we get older, and sometimes, drug store produccts don't cut it when you want to take the best care of your skin. On my list? This soothing eye cream and brightening serum. They seriously make me so happy!
5. Hire a personal chef for a pampered evening in. This is something I've always wanted to do, but never have! It would be so fun to host a party at home without having to worry about getting food out on time or being able to socialize without neglecting what's in the oven.
6. Splurge on the fancy cheese at the grocery store and some top-shelf wine. I walk by this aisle almost every time I'm at the grocery store – fantasizing about what all those fancy expensive cheeses might taste like. Well, friend, today is the day you get to pick a few out and give them a taste. Enjoyyyy!
7. If you're a reader, spend the afternoon in a real bookstore (ditch Amazon for the day) and then curl up on the couch. Light a fire (or turn a fake one on the TV),  then put on those extra thick socks you love and your boyfriend's hoodie. It's cozy time!
8. A classic spa days always does the trick. Get yourself the works – massage, facial, mani, pedi. I always imagine myself enjoying a day like this, but usually limit myself to choosing just one. This would be a blast to do with a friend or a good excuse to ask your mom to hang out for the day.
9. For the dog and cat lovers out there, head to a shelter and volunteer for the day. Sometimes what helps me relax is knowing I'm doing something productive. Plus, playing with dogs all day sounds like a dream.
10. Clear your schedule and binge a new show you've been dying to watch but haven't made time for. My Netflix watch list is officially too long, so a weekend in binging on everything I've been dying to watch sounds AMAZING.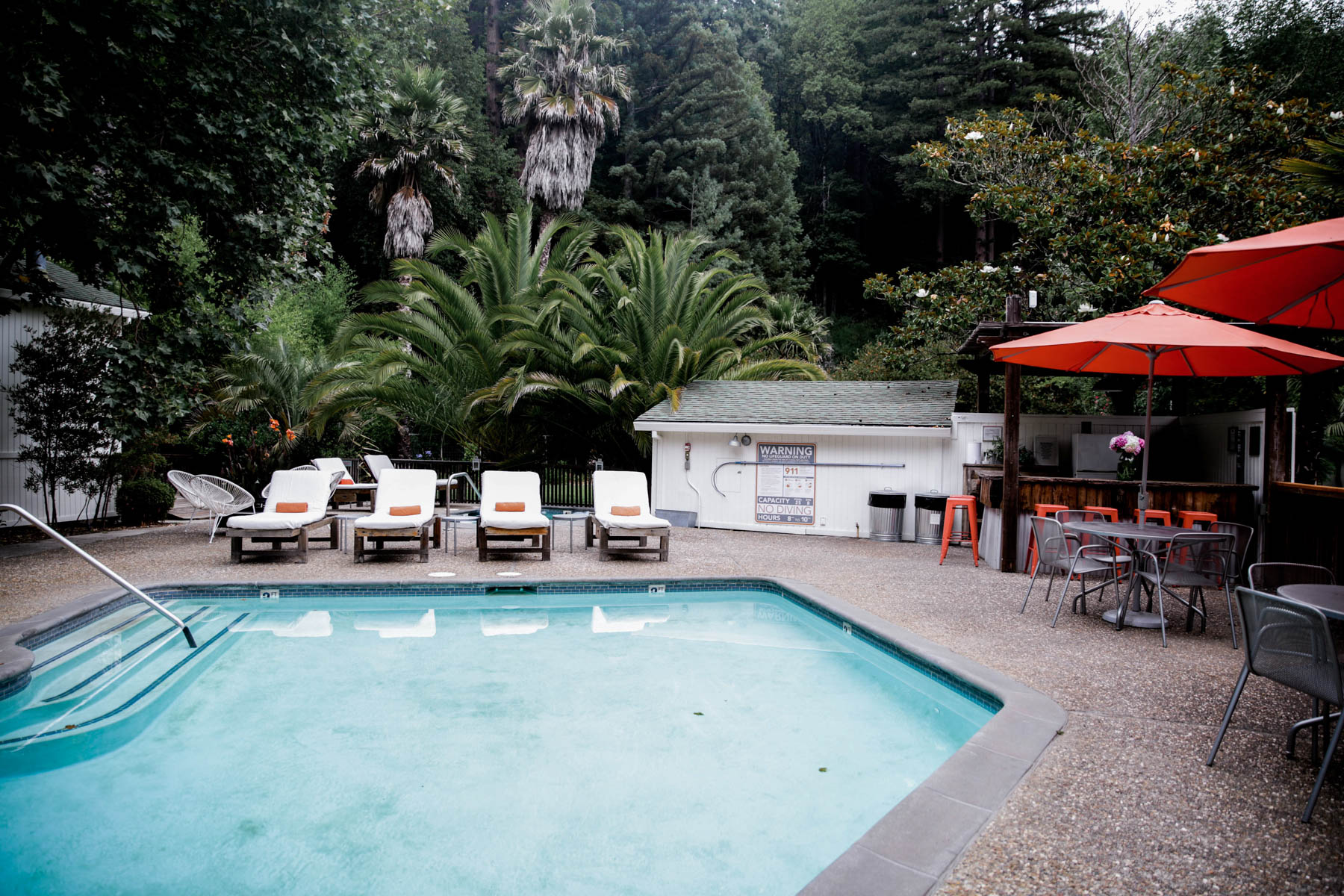 11. Book a weekend getaway with the girls, and don't feel bad about it. I'll freely admit to taking one too many weekend trips, but sometimes you really need to get away. This is one of those times and there's no need for a guilty conscious – you earned it.
12. If there's a class you've been wanting to take, whether it's hot yoga or pottery making, do it! I always convince myself I don't have time for this kind of thing, but for my own sanity, I think I definitely need to take my own advice and treat myself now and then.
13. Can't leave town but want to get away? Book a staycation in that snazzy hotel downtown. There are so many cool hotels in San Diego, but because I live here, I haven't stayed in any of them. A staycation sounds like just the ticket!
14. Nap. Turn on reruns of your favorite show and just let yourself doze off. This sounds absolutely incredibly and I have no idea why I don't do it more often. Officially on the to-do list for this week.
15. Go on a walk without technology. The best way to relax is to put away the phone and laptop. I'm on my computer and phone all day, every day, it seems like. Devoting time outside to not have to worry about emails and texts would be a breath of fresh air (get it?).
No matter how busy life gets, never forget to take a break and treat yourself! What do you do when you have a little time to yourself?