Travel
Exploring San Francisco: Temescal Alley, Oakland
posted on March 22, 2016 | by Amanda Holstein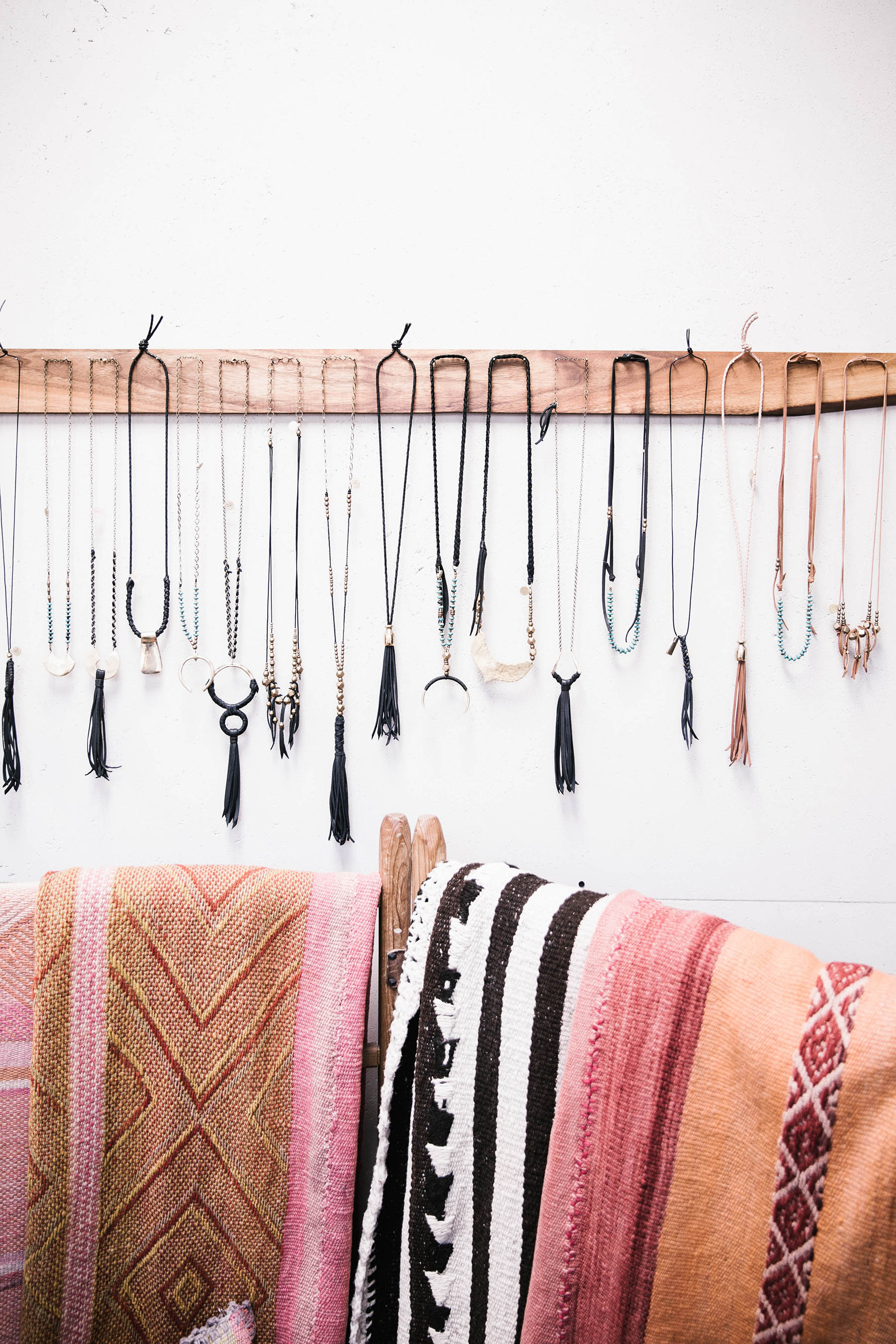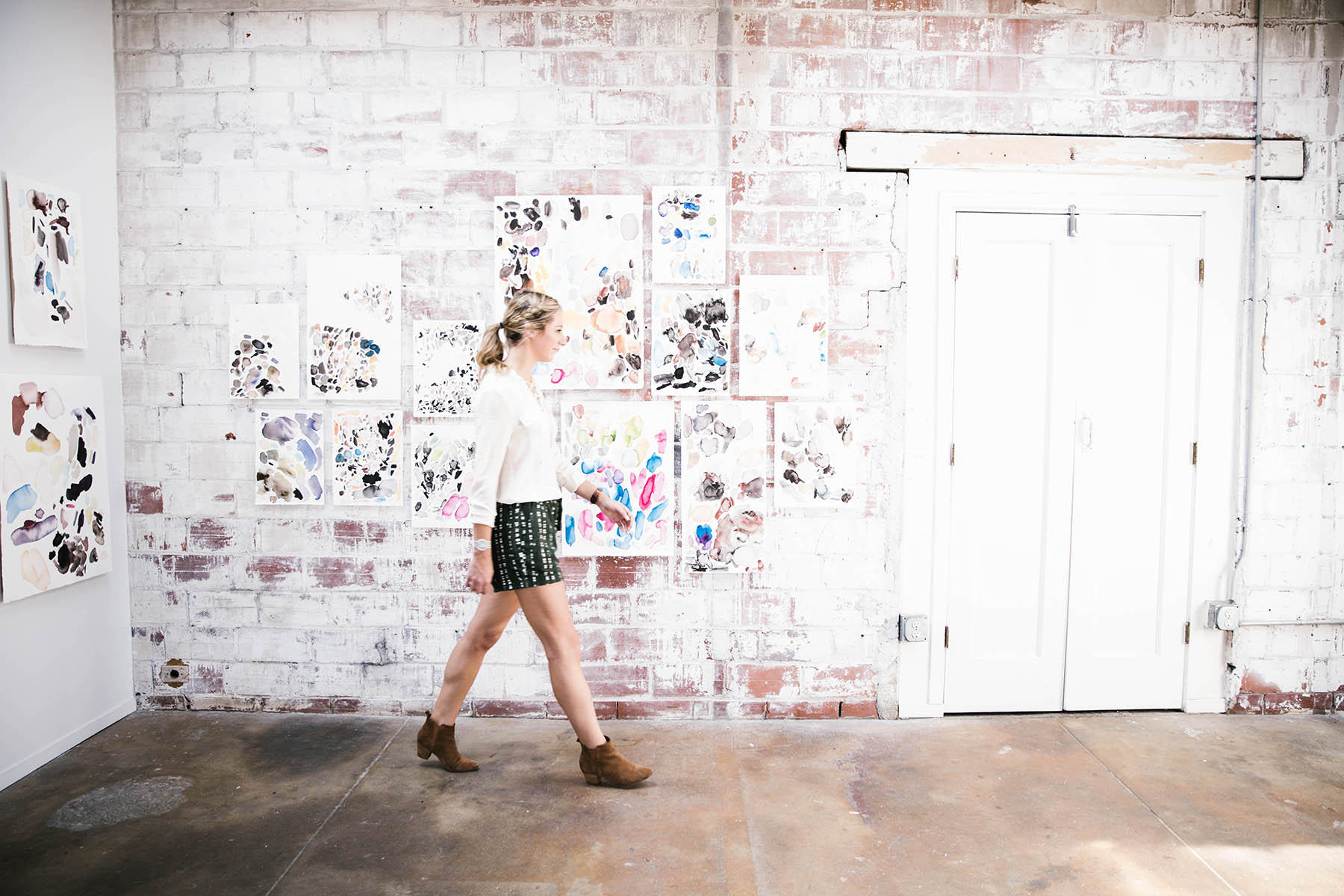 After leaving my beloved San Francisco for a year, and returning just six months ago, it feels as though I have a new appreciation for this amazing city. I find myself wanting to venture to different neighborhoods, try the newest restaurants, and shop at the latest boutiques. Since it's my goal in life to spread the word about this incredible city (IT'S THE BEST!), I've been documenting these experiences and rounding up my favorite places to visit — like Hayes Valley and Union Street!
A few days ago I ventured to Oakland for a meeting and decided to explore a little area called Temescal Alley. Right off of Telegraph St at 49th, there are these two adorable alleys full of shops and yummy treats. It's a tiny little street with a ton of character and some seriously inspiring shop owners.
Doughnut Dolly
First up, we had to grab ourselves a snack at Doughnut Dolly, where you can custom pick your doughnut and filling. We opted for the chocolate doughnut with Irish creme filling – HOLY YUM. I definitely recommend starting off your visit to Temescal Alley here!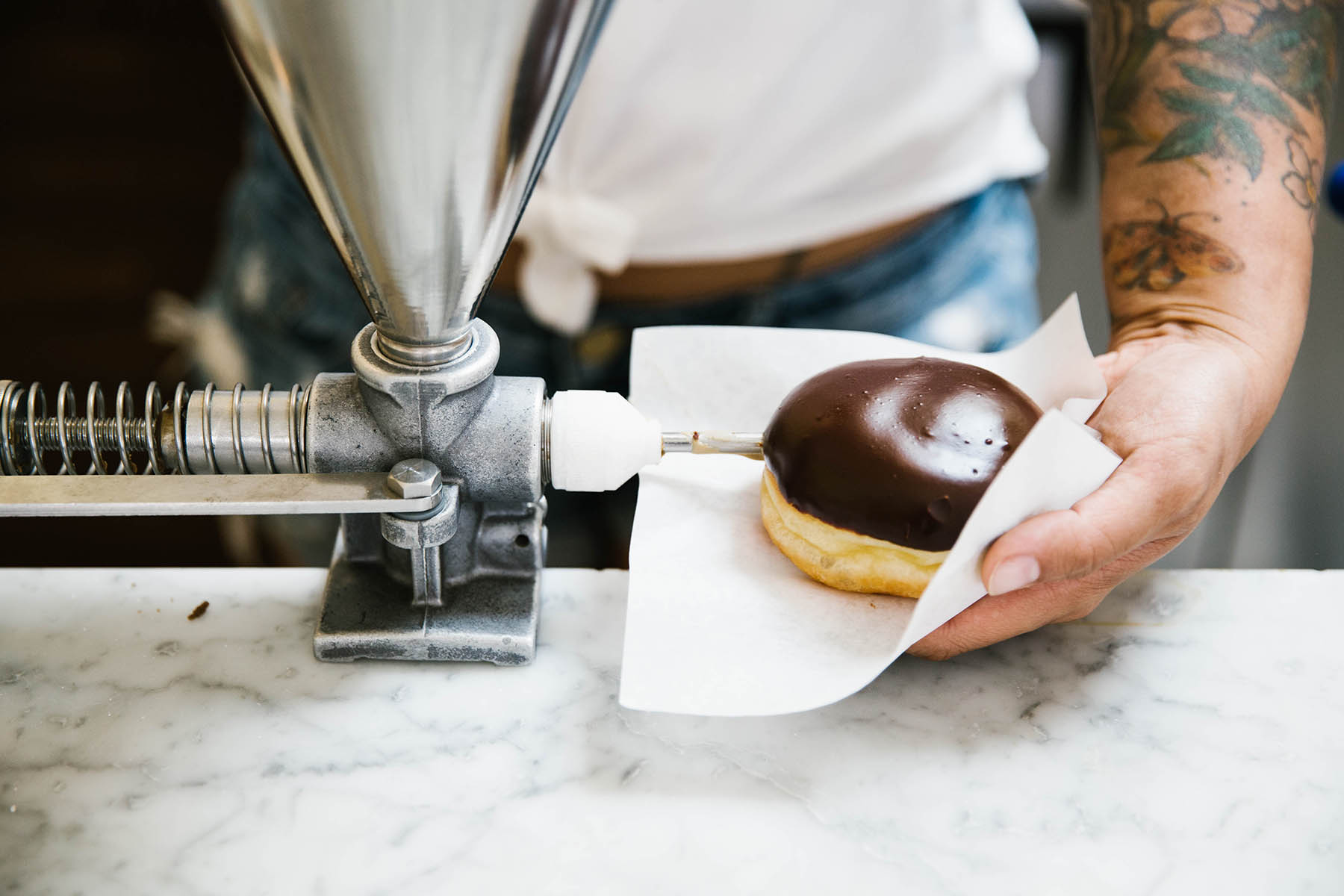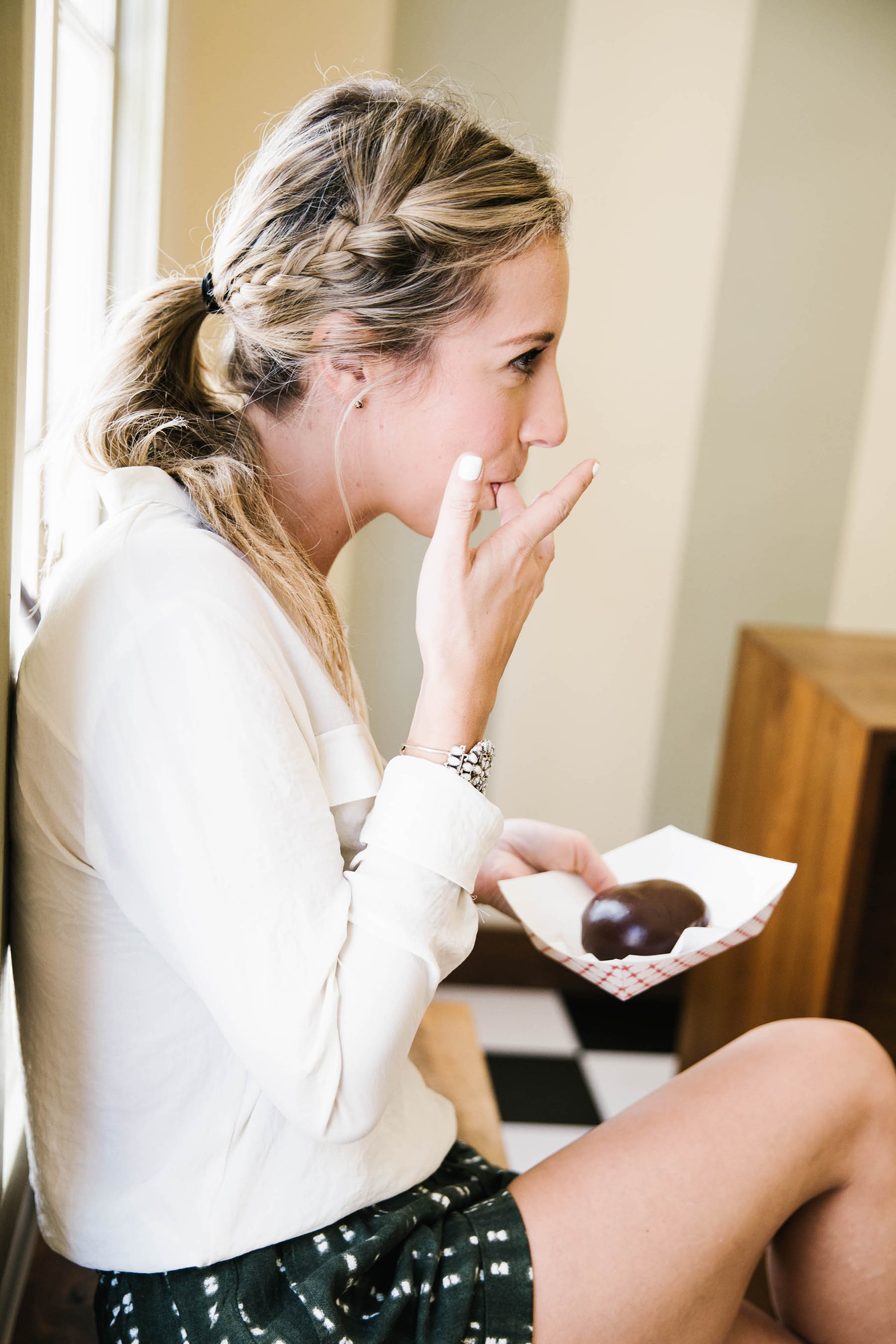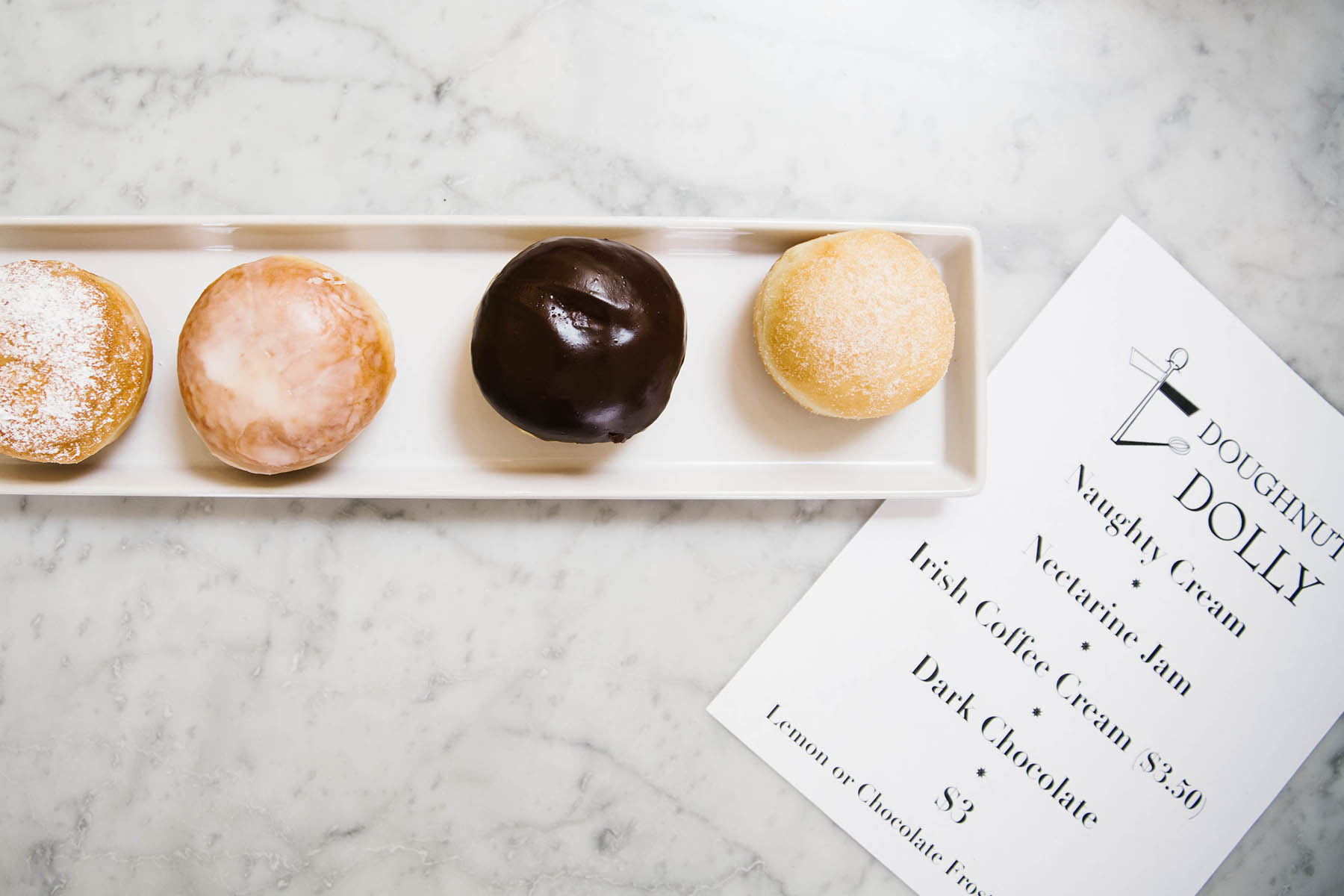 Esqueleto
Next up we couldn't help but pop into Esqueleto — its handcrafted wooden hangings adorning the windows were calling our name. The inside was even better, filled with more geodes than I can count, unique ceramics, and stunning eclectic jewelry. And check out those pillows!!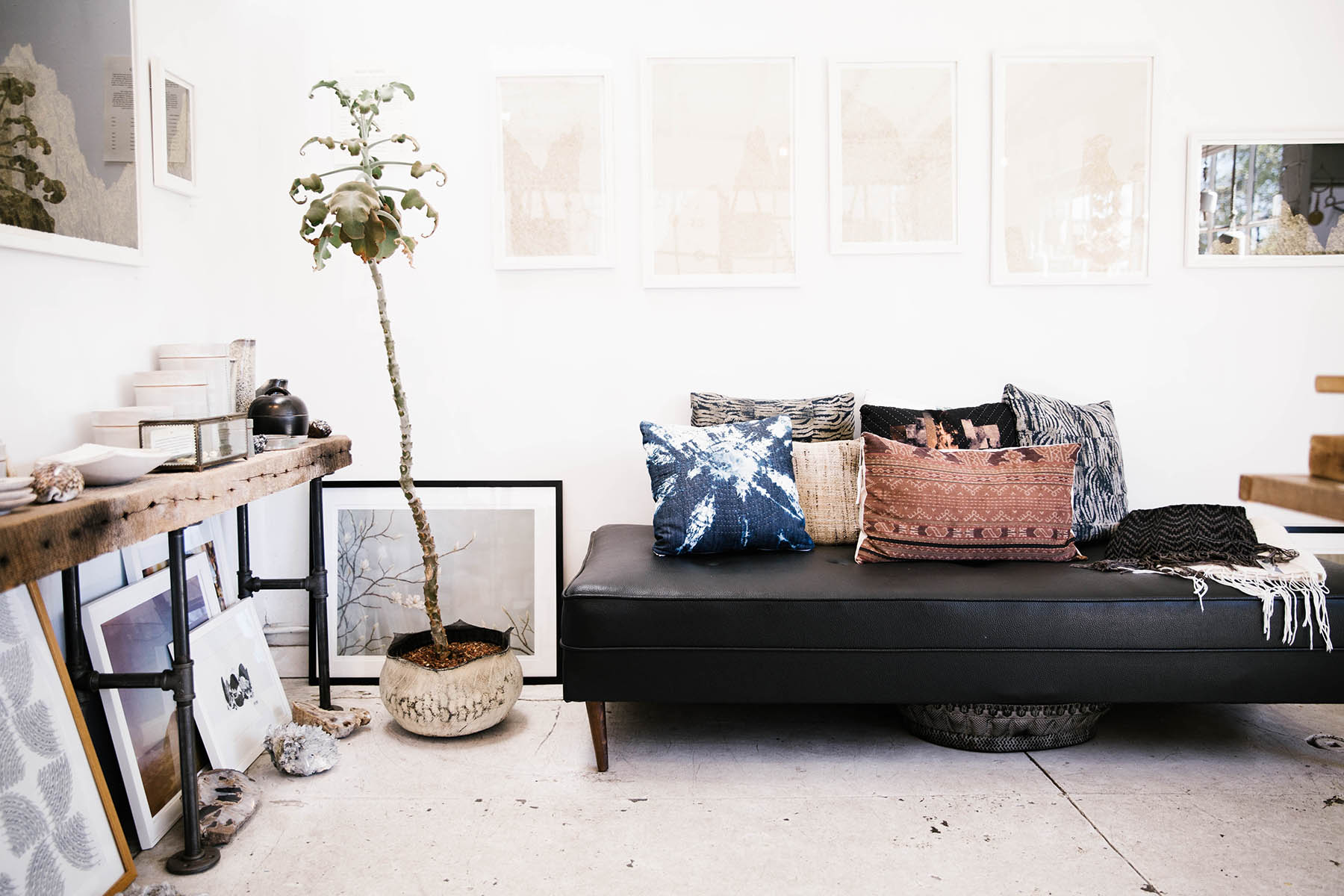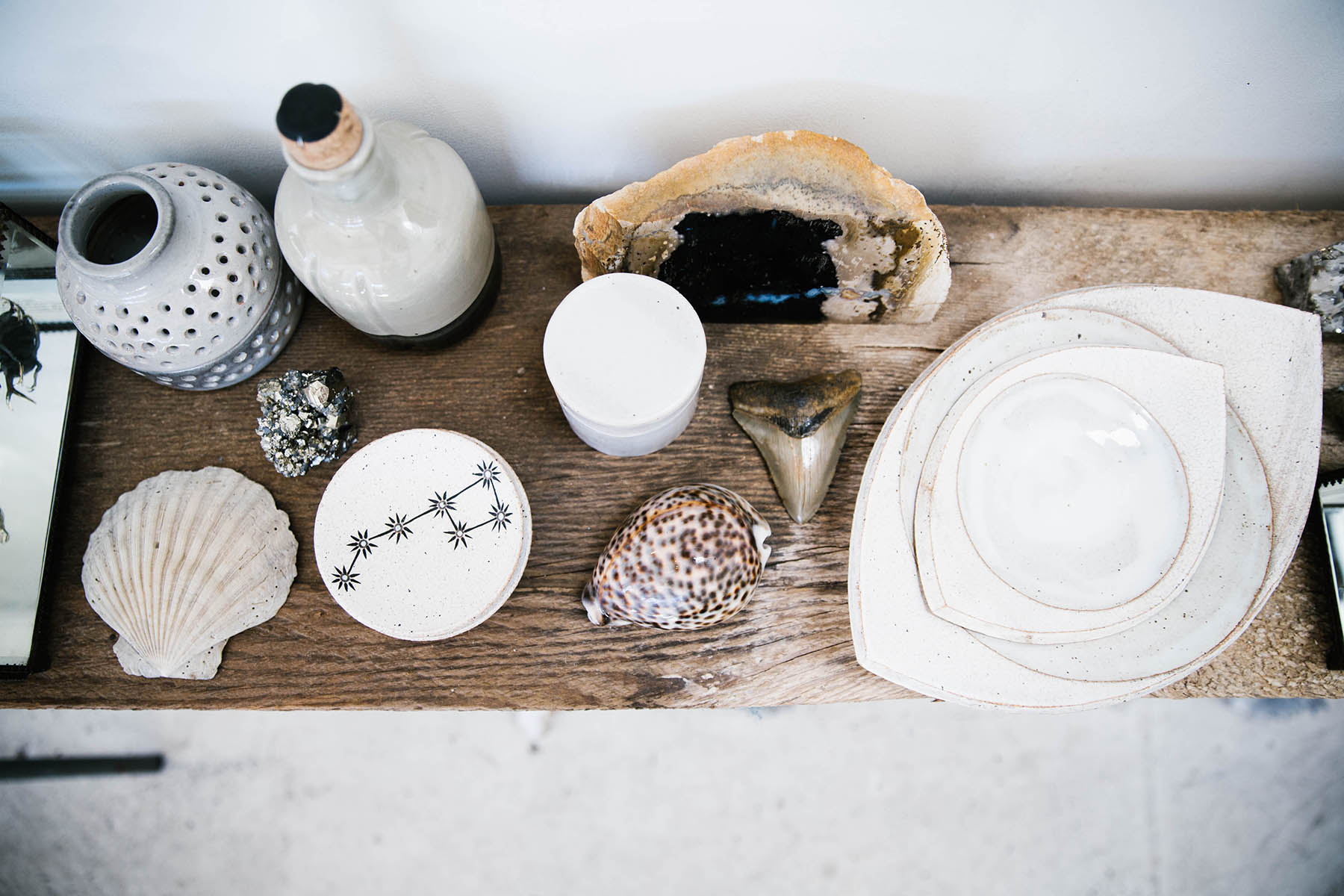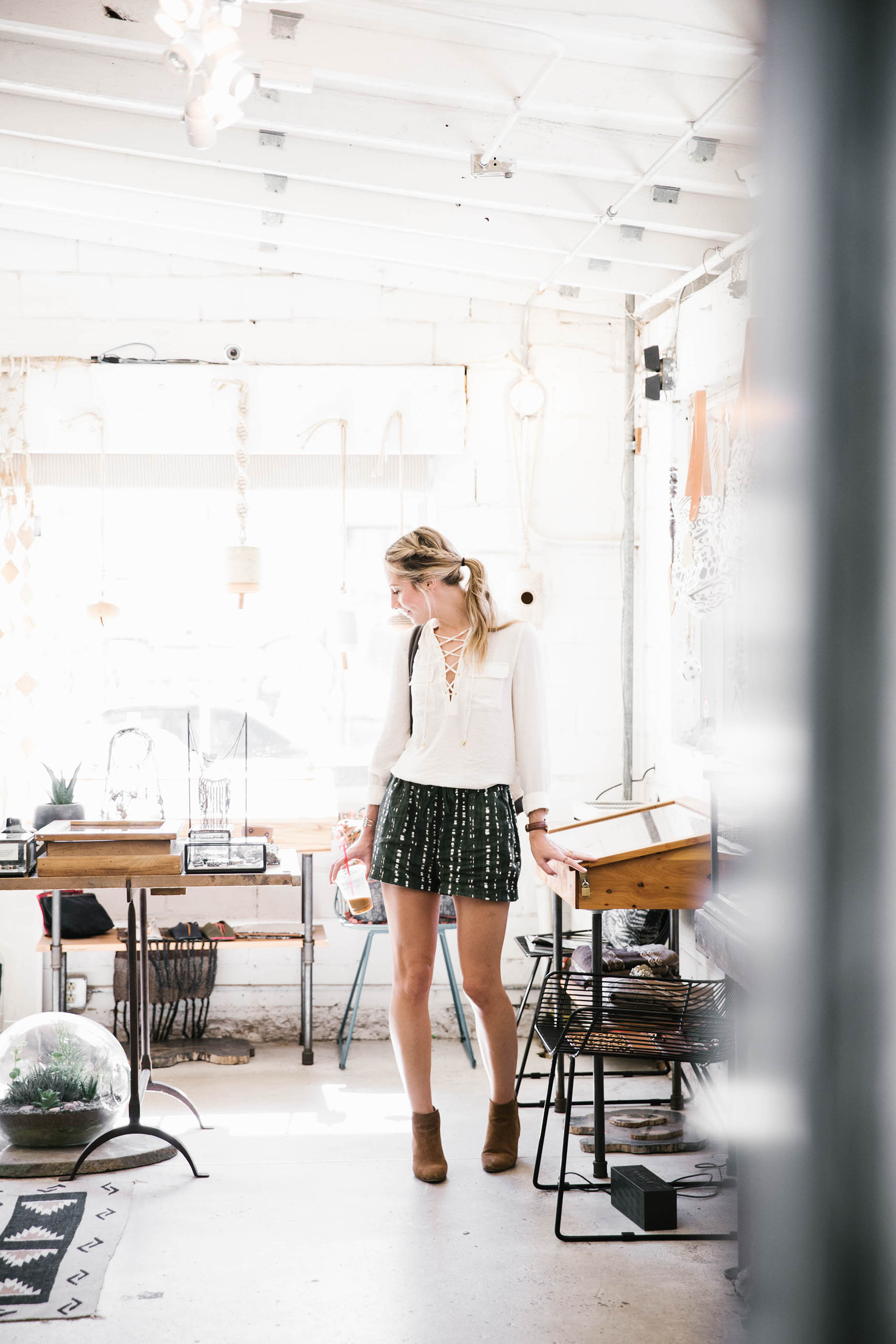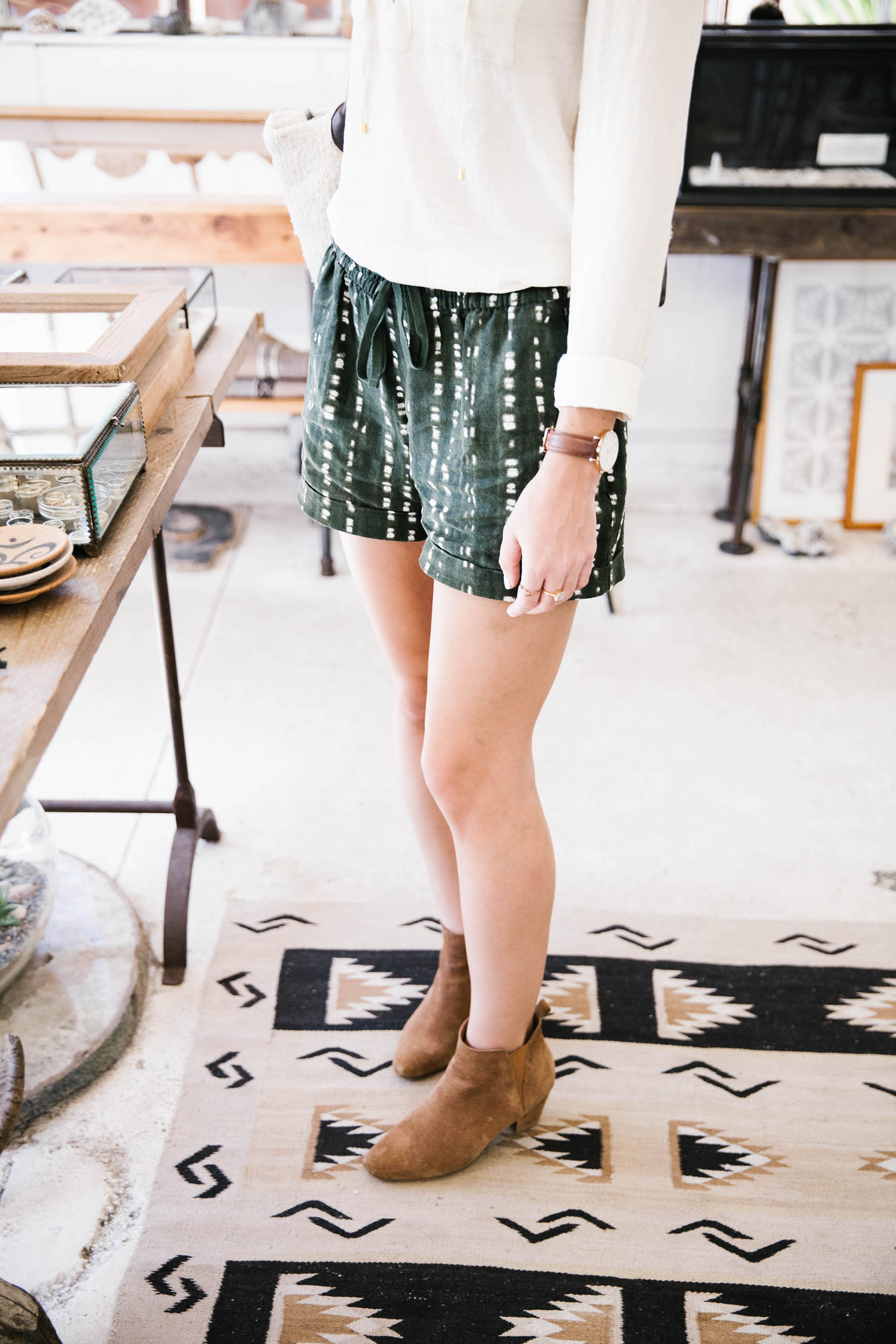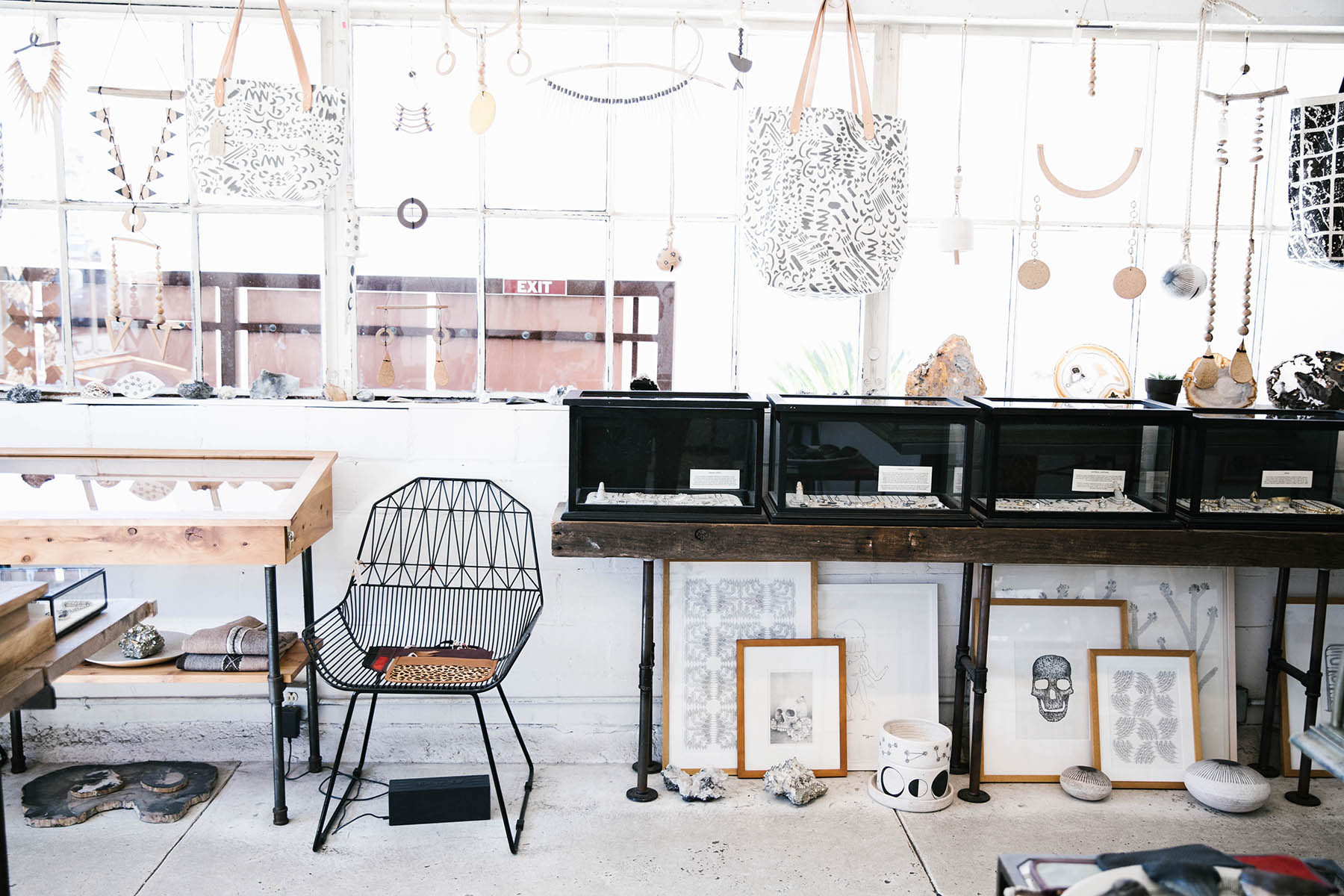 Marisa Mason
After that, we popped into another amazing jewelry store owned by designer Marisa Mason. (You may have noticed my Instagram post a few days ago featuring her well-styled store!) Not only is the actual space a dream to look at, but her southwestern-inspired pieces are beyond anything I could have ever imagined. I'd say it's my favorite shop in Temescal Alley!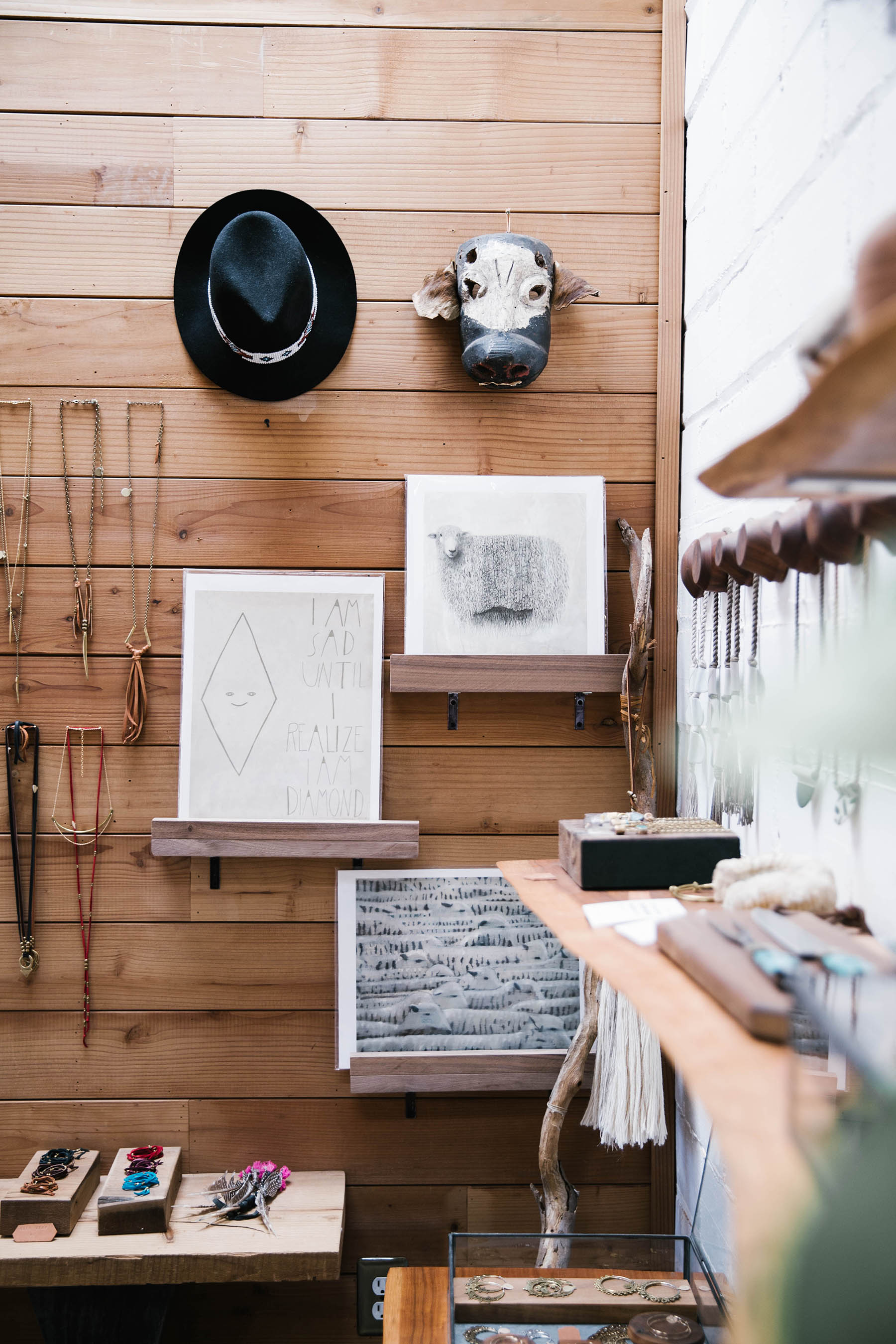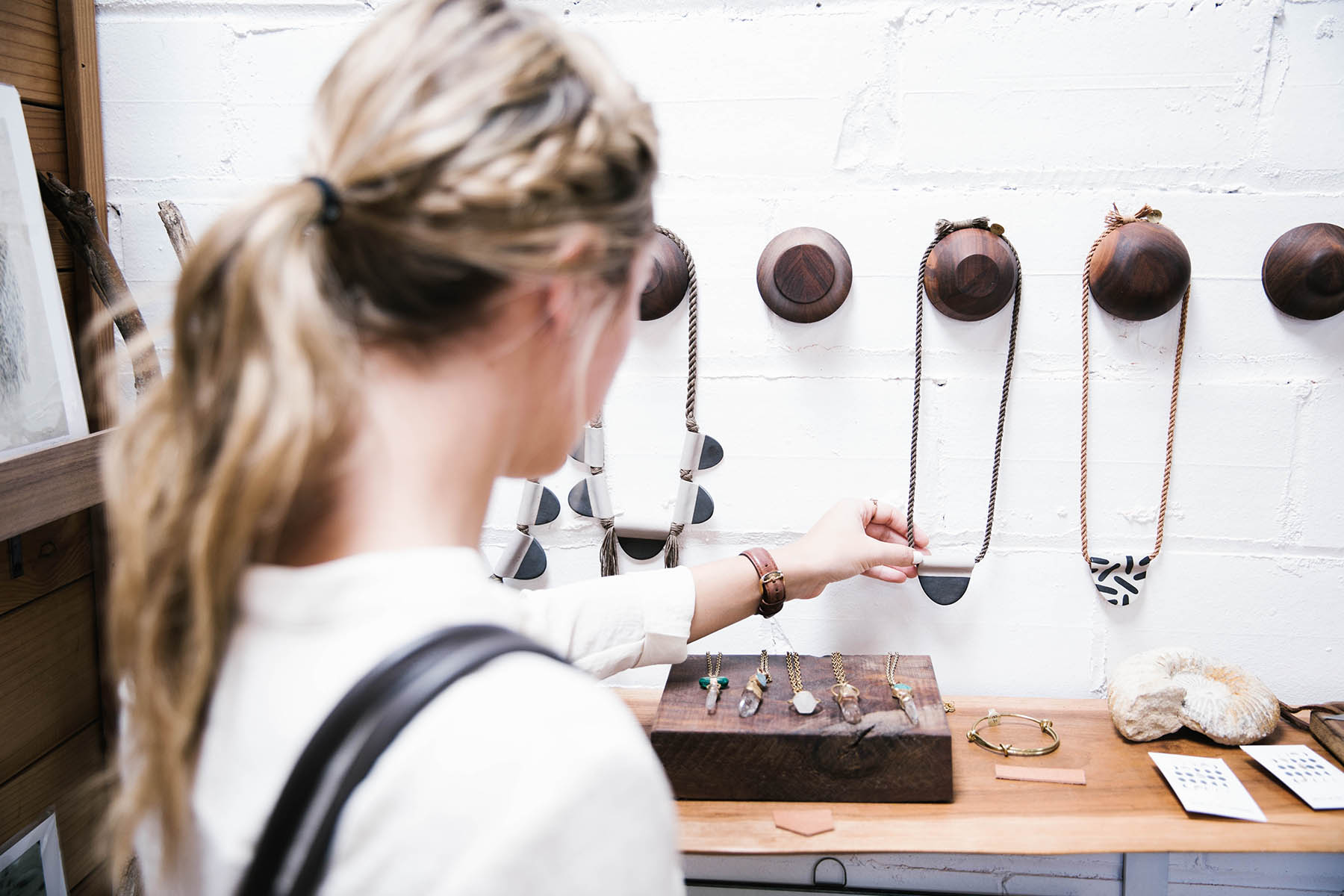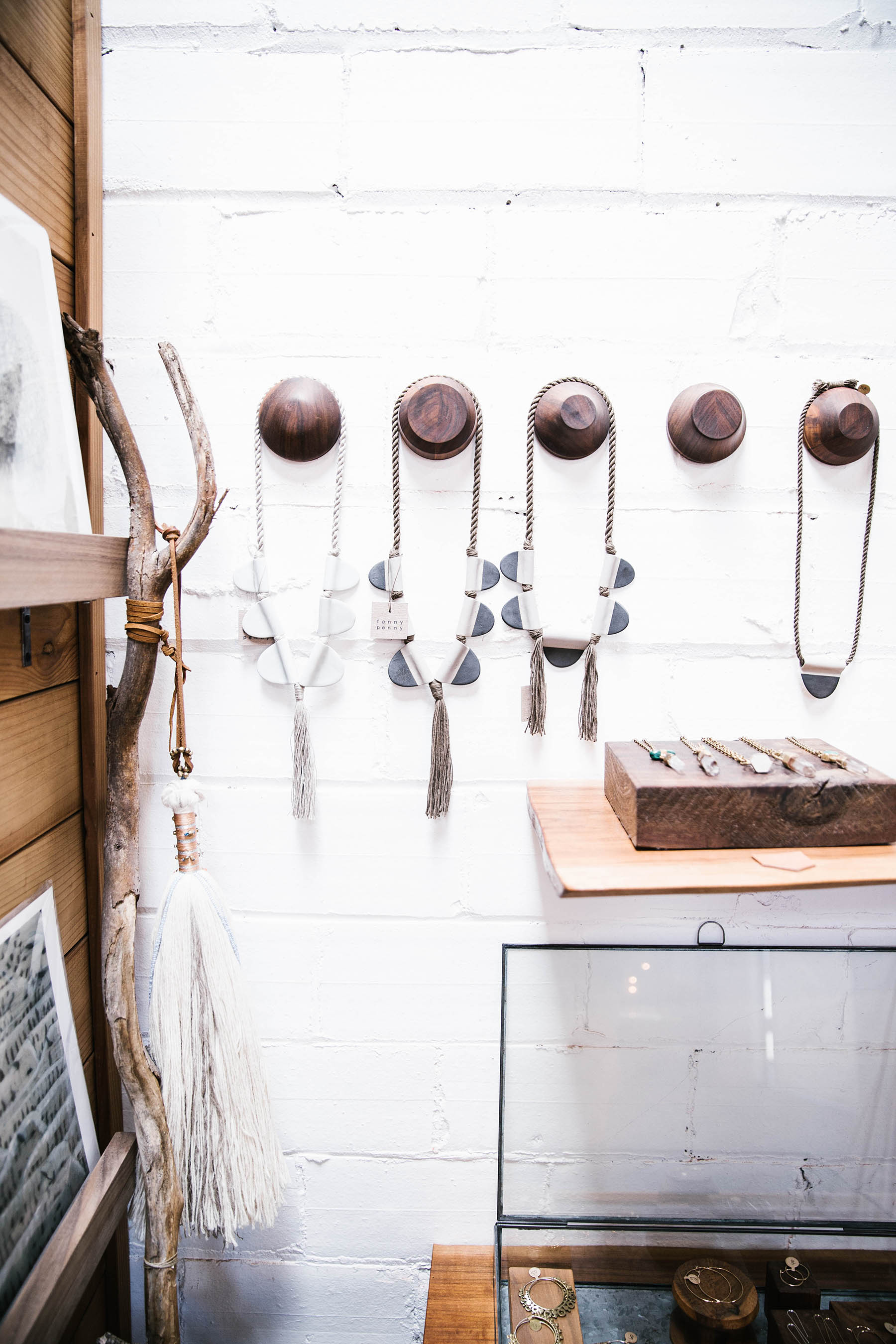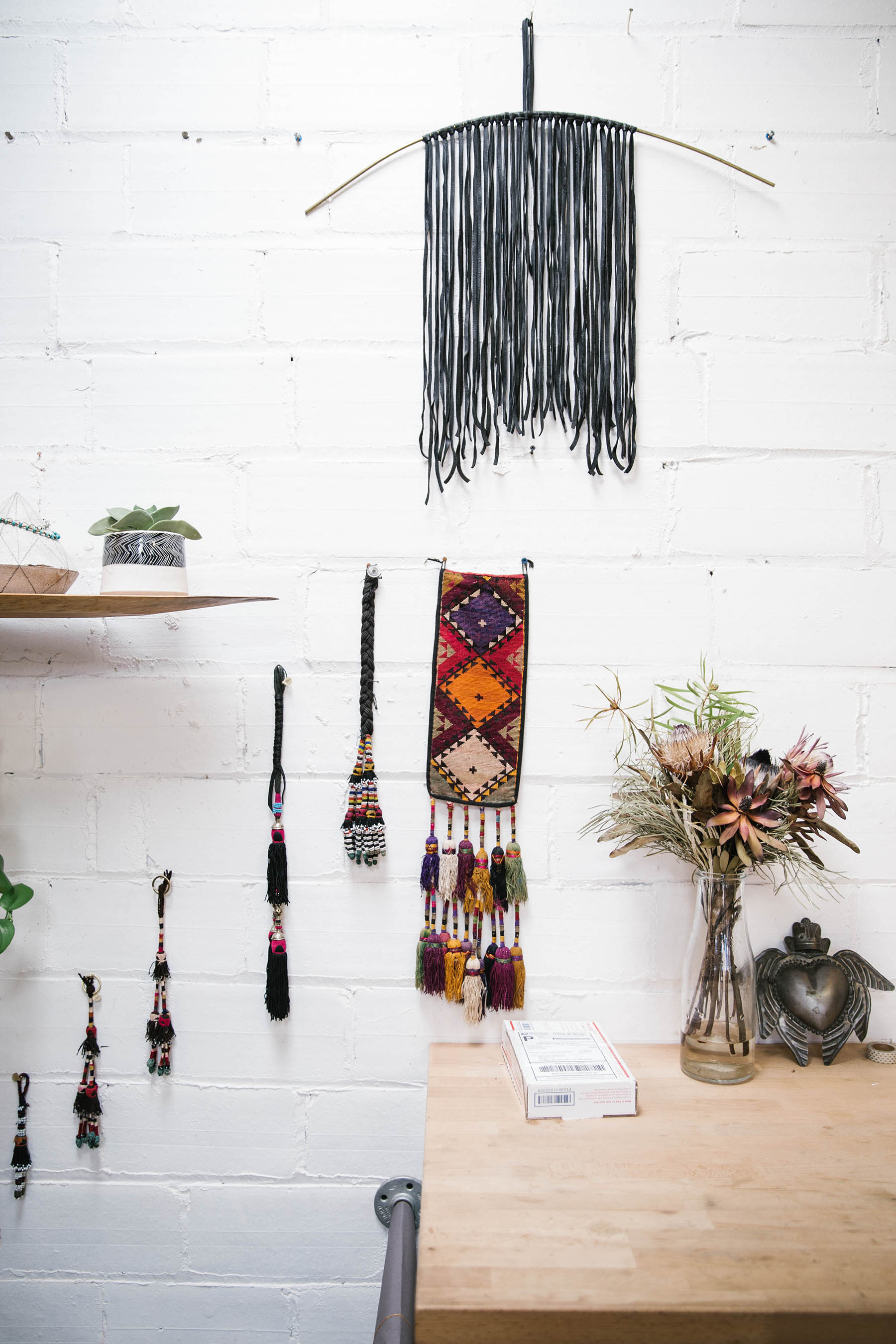 Interface Gallery
We couldn't leave without peaking inside the inspiring Interface Gallery for a look at their latest installation. Remember when I was in a creative rut last week? Well these amazing watercolors by artist Kelly Inouye quickly fixed that! The gallery is also hosting a watercolor workshop that I will SO be attending next month!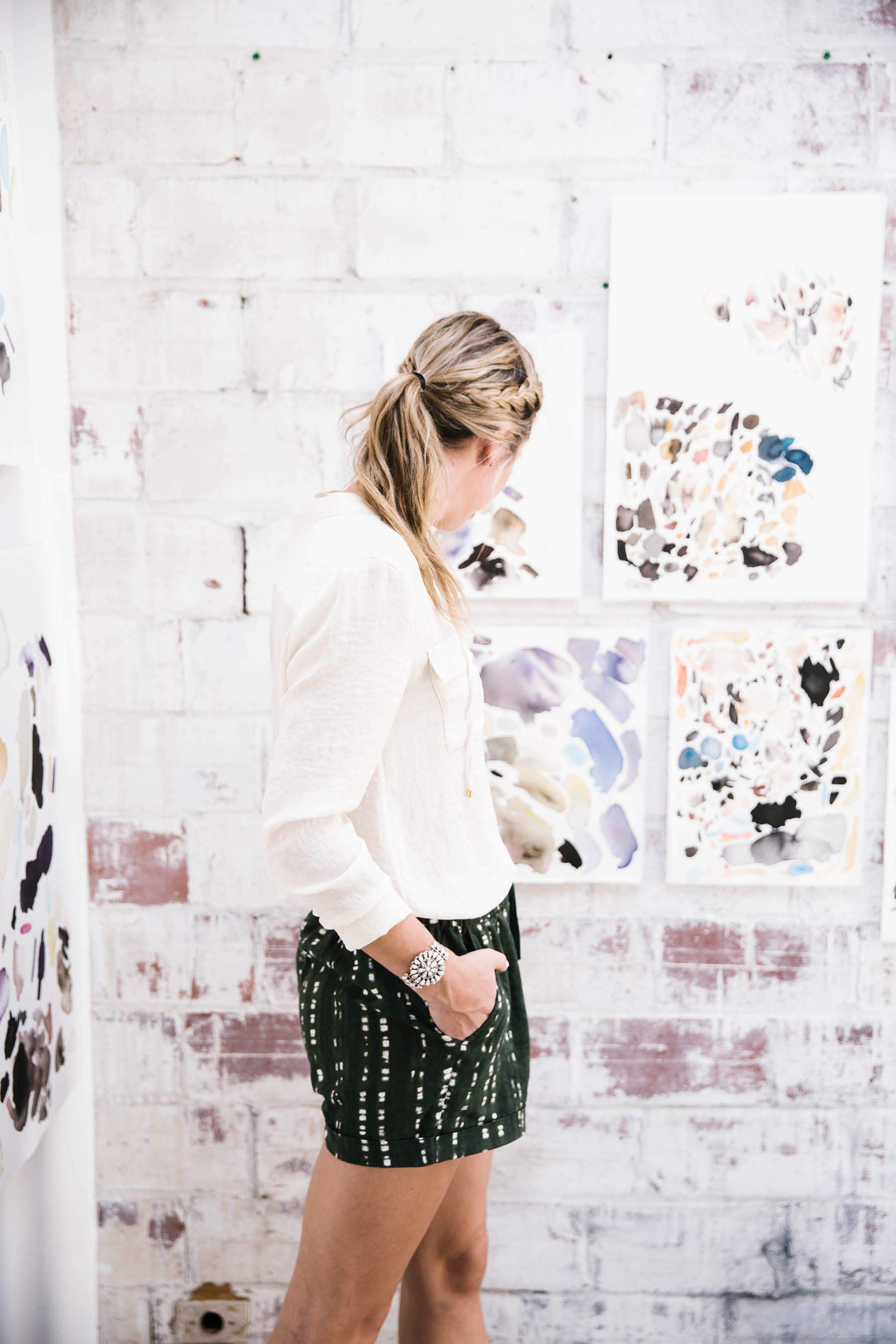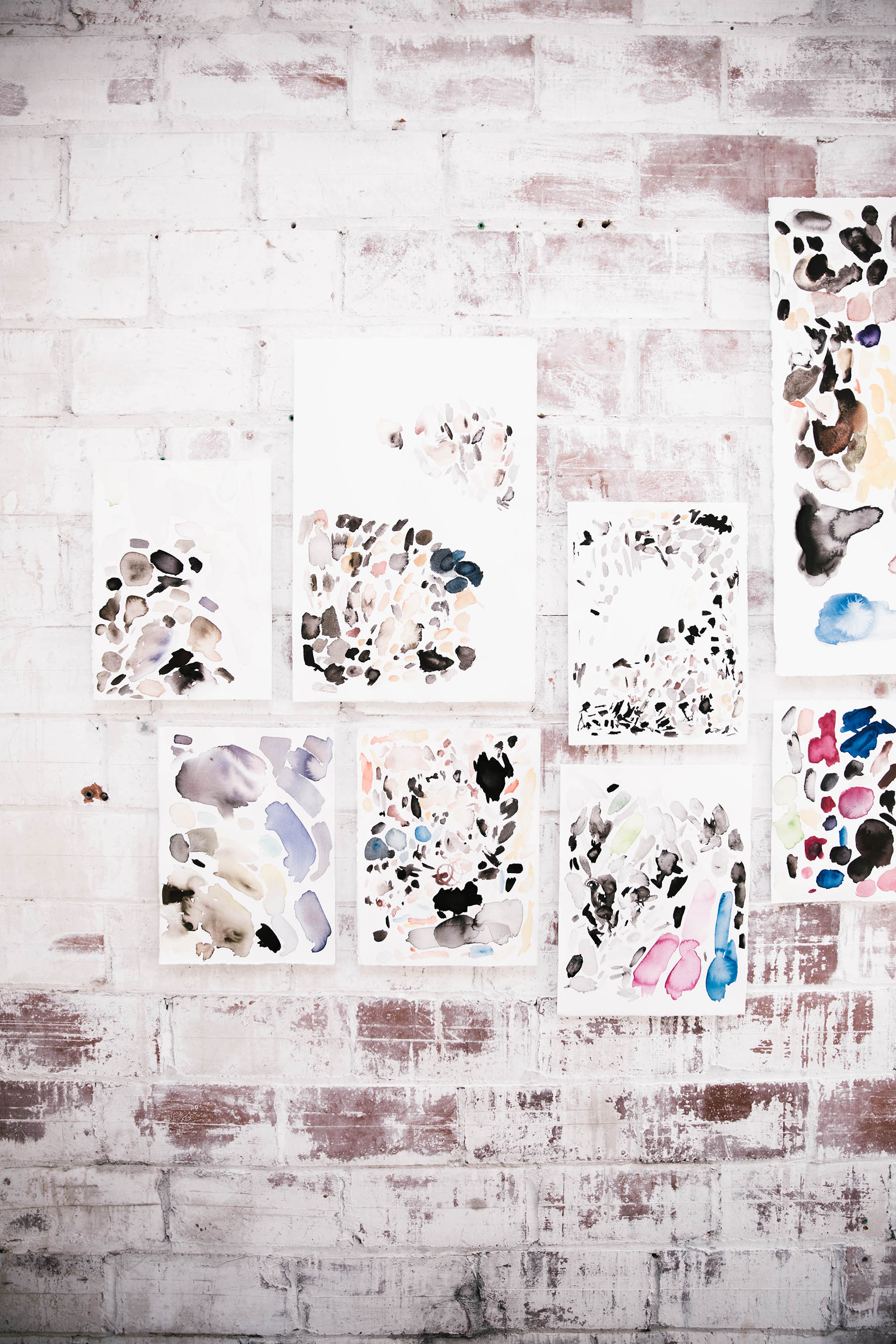 Other Favorites:
Crimson Horticultural Rarities
Minds Eye Vintage
The Cro Cafe
Homestead Apothecary