9 Healthy Harvest Recipes to Warm You up This Fall
posted on October 14, 2020 | by Alyssa Abel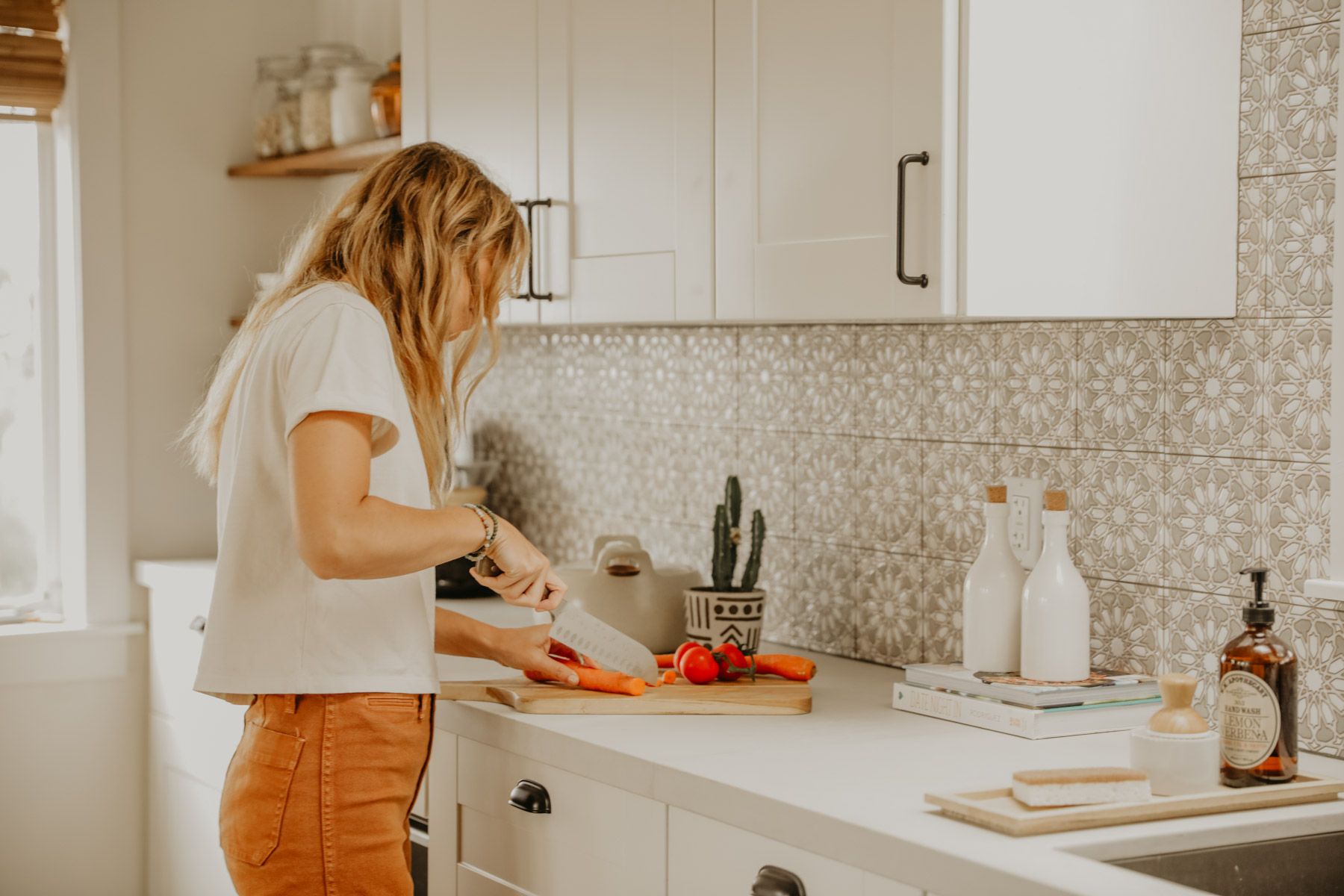 This fall, cook comfort food that's both nutritious and delicious. Whether you're searching for something vegetarian, vegan or allergen-friendly, it's essential to find recipes that support your health and food goals. 
Check out these nine healthy fall recipes that will satisfy your sweet and savory cravings this season. 
Vegetarian Recipes
These recipes will suit a vegetarian diet without compromising on flavor. 
Pumpkin is practically synonymous with fall. It's the season to make everything with a pumpkin twist, and this cake is no different. Start right by enjoying a glazed chocolate-pumpkin cake that looks drool-worthy and is sure to impress guests. 
Start by mixing the dry ingredients. In a separate bowl, combine the pumpkin and other liquid goodies. Blend the liquid and dry ingredients and bake at 350 degrees Fahrenheit for a little over an hour. Remember to add the glaze before serving!
This colorful sweet potato salad tastes great warm or at room temperature. You can eat it as a side dish, or add it to a salad or wrap to create a main. If you'd like to make the recipe vegan and dairy-free, omit the feta or swap it for a vegan cheese substitute. 
The apple cider vinegar, dijon mustard, and cranberries are sure to give this dish a healthy fall twist. 
Turn the traditional beef stroganoff vegetarian-friendly by using mushrooms. This meal will stick to your stomach and keep you warm on those brisk autumn days. The mushrooms will provide texture and earthiness to this simple dish, and the Worcestershire sauce and tomato paste will have you forgetting that it's meat-free.
Use this healthy fall recipe to lower your saturated fat intake and get a boost of beneficial antioxidants and fiber. 
Vegan Recipes
Enjoy foods that celebrate taste without using any animal byproducts.
You might want to double this recipe because these doughnuts are the ultimate comfort food. Since the donuts are vegan, gluten-free, and baked rather than fried, you can feel confident reaching for seconds. These fluffy, tender doughnuts would be perfect for enjoying on a lazy weekend or at your next family get-together. Just be aware — everyone will want the recipe!
Butternut squash soup is deliciously indulgent year-round. However, this squash grows in the fall, so it's crucial to enjoy as much of it as possible while it's in season. The coconut milk in this recipe will make the soup creamy, while the fresh cilantro and lime will keep it feeling fresh and light. 
This soup stores well, so make it ahead of time and let it chill in the fridge in airtight containers until you are ready to enjoy it!
Who says pumpkin only belongs in a pie? Enjoy this savory penne with a creamy pumpkin cashew sauce. Garlic, onion, and sage add a flavor depth to this meal that would make it perfect for Thanksgiving. 
If you'd like to put a spin on this recipe, try making it with butternut squash instead of pumpkin.
Gluten- and Dairy-Free Recipes
Cook with confidence as you assemble dishes that are both gluten- and dairy-free. Make food sensitivities a thing of the past! 
The pumpkin in this recipe makes the muffins incredibly moist. If you want to add a little extra spice, try including a tablespoon of pumpkin pie spice mix. You'd never guess that this dessert is gluten- and dairy-free. 
Pumpkin can be a terrific addition to any healthy fall recipe because it is high in vitamin A and antioxidants.
Soup is the perfect way to warm up on cold nights. This Southwestern-inspired chicken soup includes chilies, corn, tomatoes, black beans, and enchilada sauce, making the soup extra flavorful. To speed up the cooking time, make this meal in a pressure cooker.
Choose garnishes like cilantro, lime, and avocado to keep the soup toppings dairy- and gluten-free. 
Creamy Thai Sweet Potato Curry
Whip up this curry meal in under 20 minutes. This dish uses fall flavors like sweet potato and is a nutritious fix for any chilly evening. The coconut milk gives this recipe creaminess while remaining dairy-free.
Buy a premade curry paste or make your own for added fun and creativity. 
Fall in Love With New Recipes This Season
Nothing says comfort quite like a delicious meal on a crisp fall day. Try out any of these nine healthy fall recipes to keep you feeling full and help you embrace the spirit of the season. Let's stretch out the apple cider and pumpkin flavors for as long as possible!