Outfits
What to Wear to All of Your Holiday Parties
posted on December 14, 2016 | by Amanda Holstein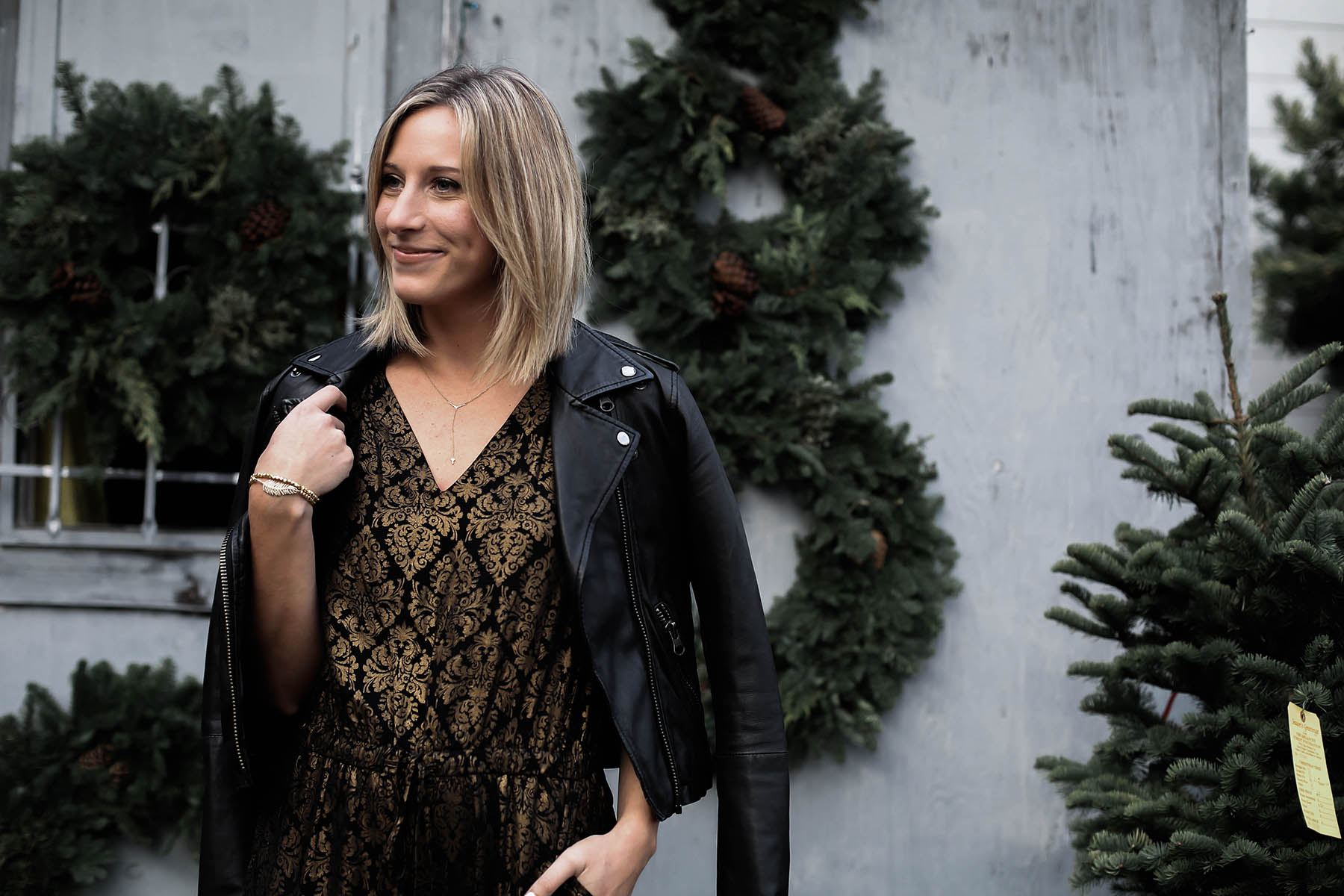 With all of the holiday parties, happy hours, and dinners on your calendar, finding the right outfit for each event can be a challenge. Luckily, I've found the solution to just about any holiday party: the holiday jumpsuit. It's trendy enough for drinks with friends, classic enough for family dinners, and even appropriate for office parties. I'm telling you, it will save your holiday wardrobe dilemma!
I have quickly fallen in love with this jacquard printed jumpsuit from Old Navy. Of course I love the price, but the print and the fit are hard to beat as well. It also comes in classic black — an even more versatile option! (The printed one is out of stock online, but it's still available in stores! This one is also similar.) I styled mine for holiday drinks with friends. I like to have some fun with my outfits when I go out with friends, so I went with a leather moto jacket to add some edge. I'm not usually one for bright colors, but I couldn't resist these red shoes. They're just so festive!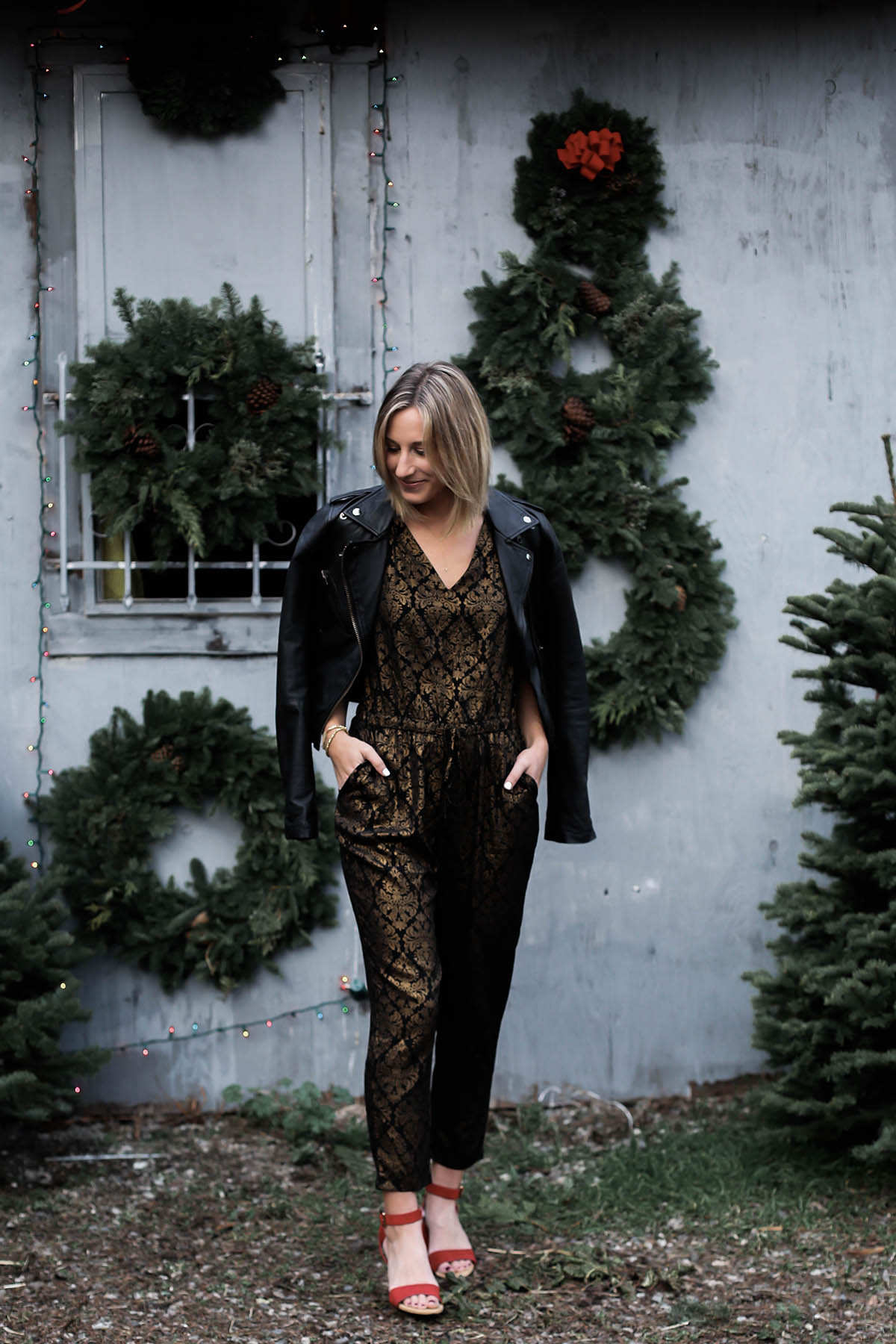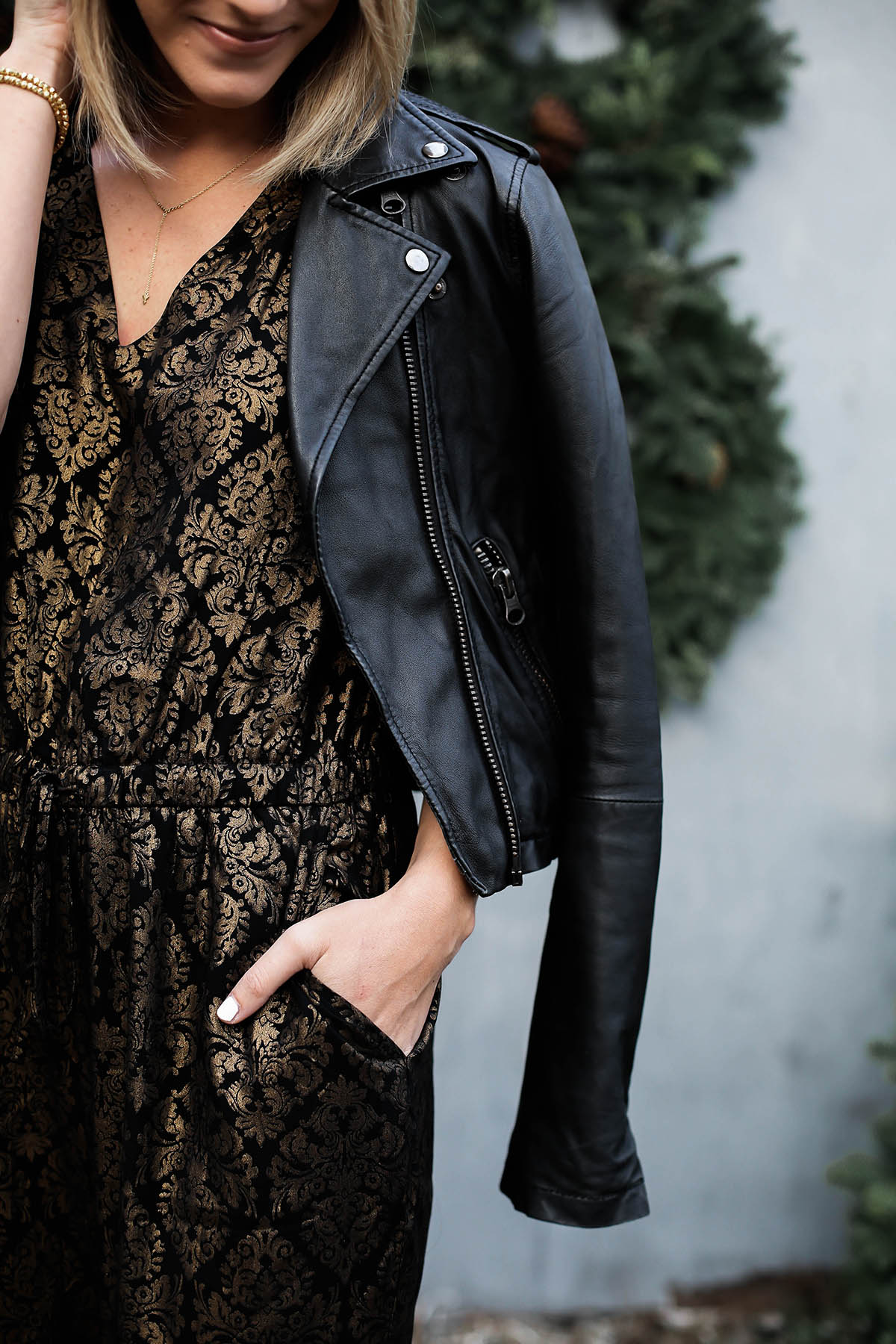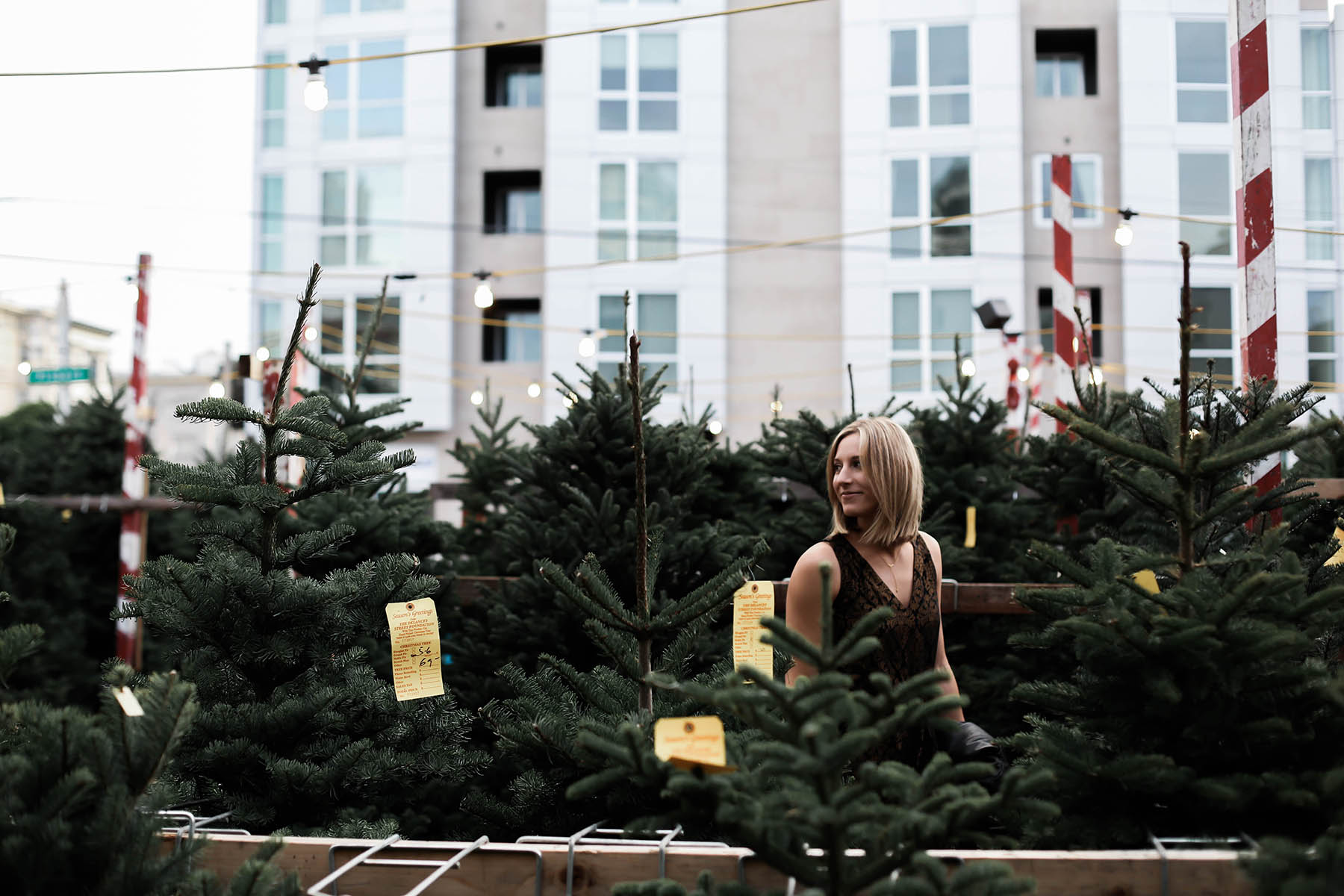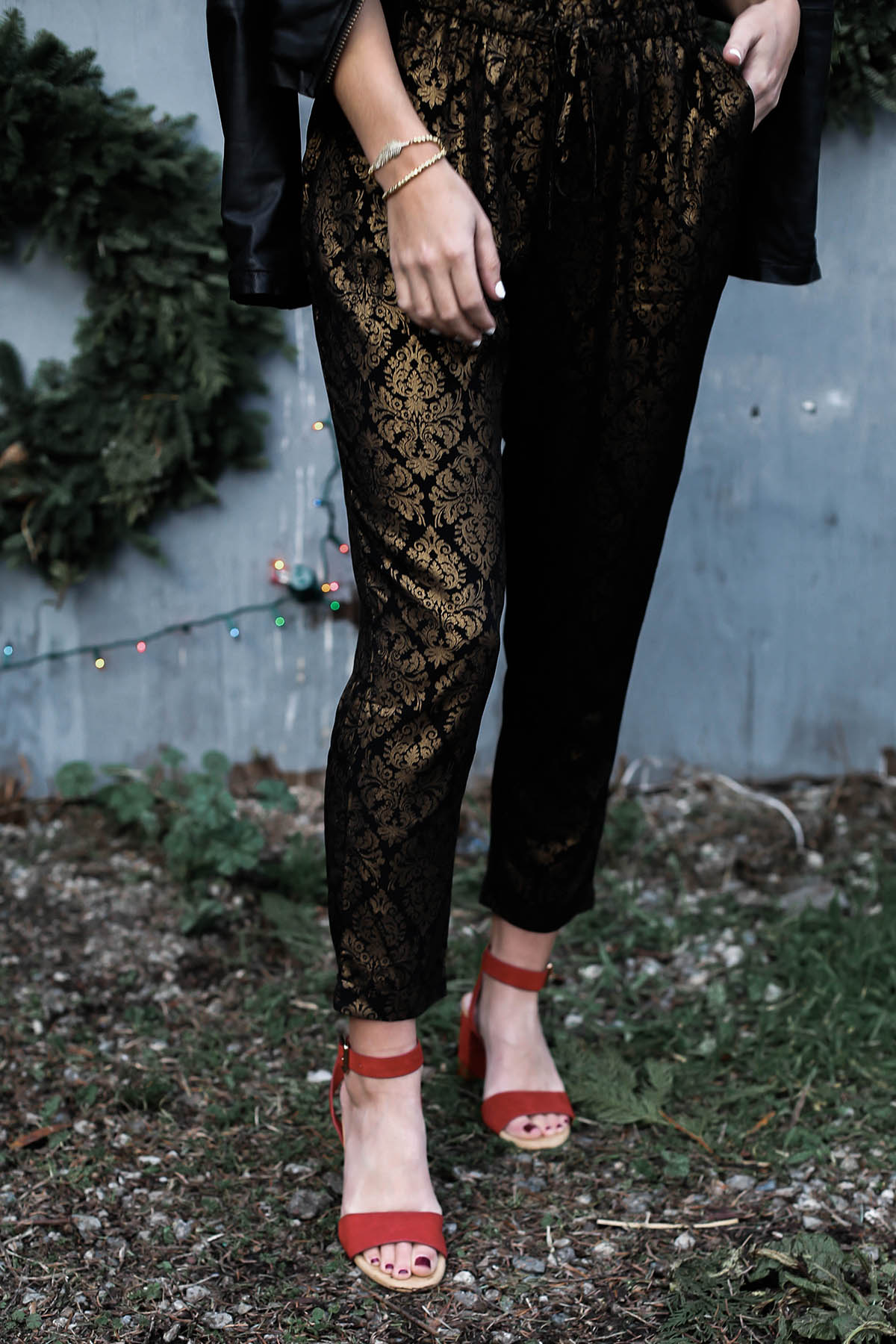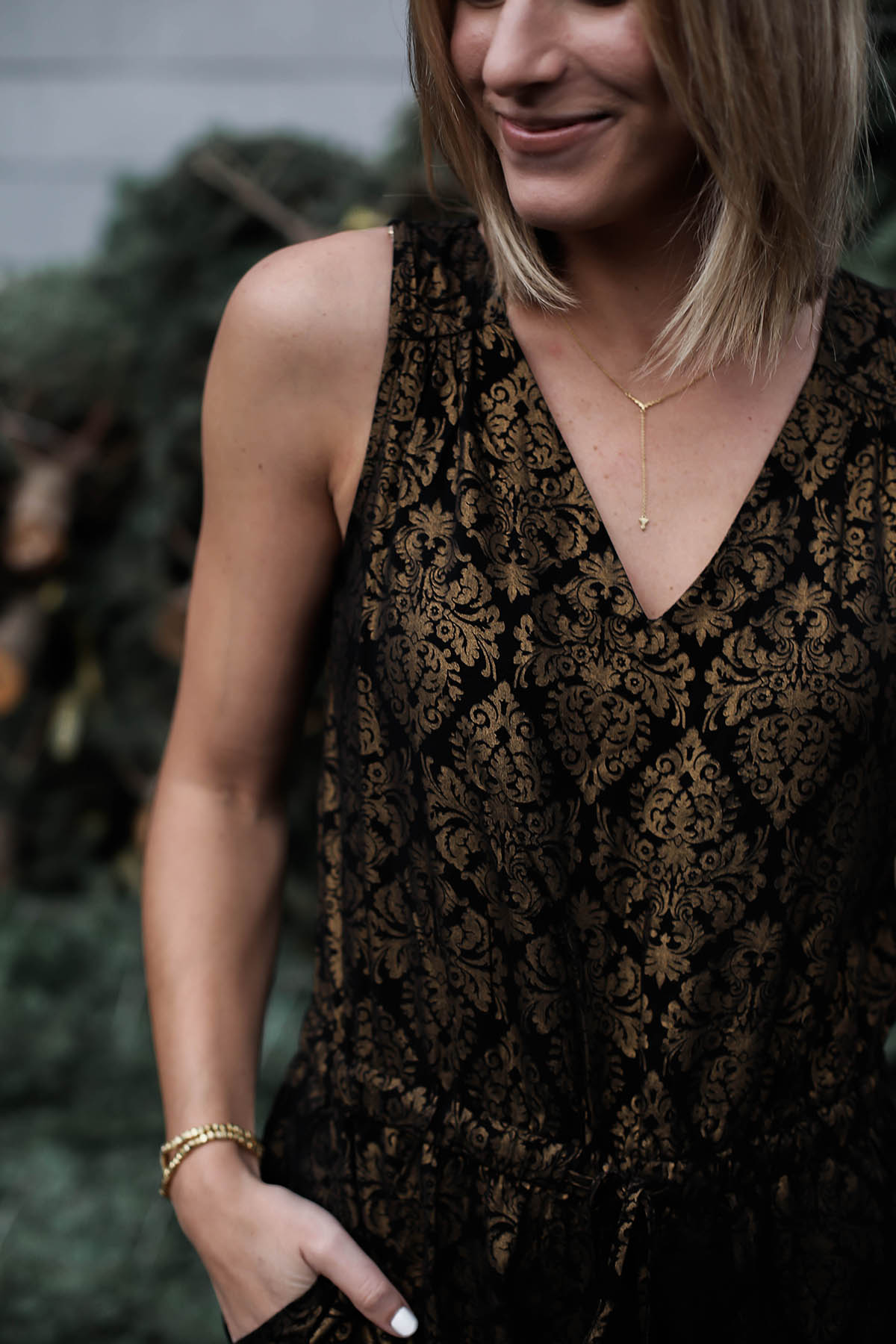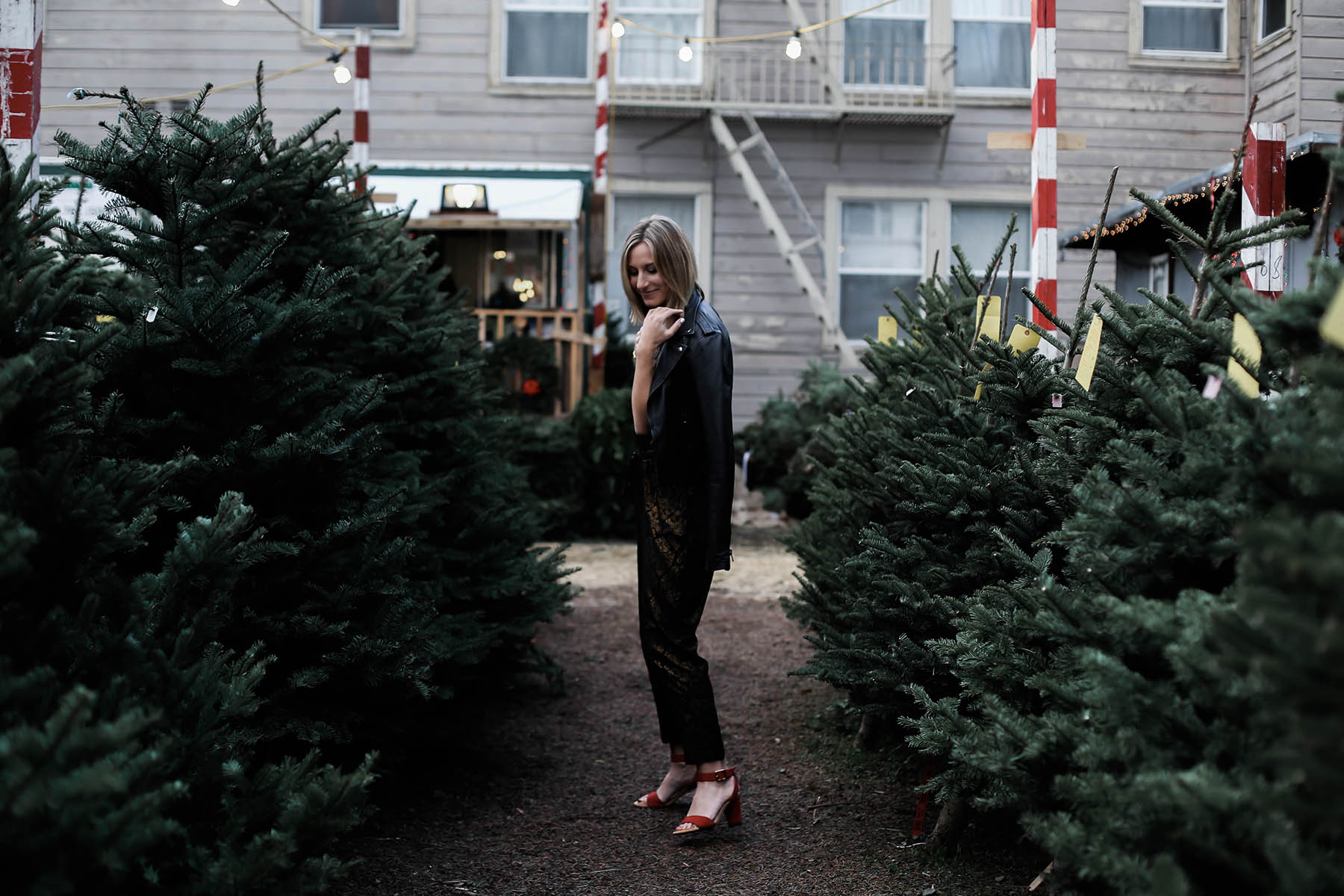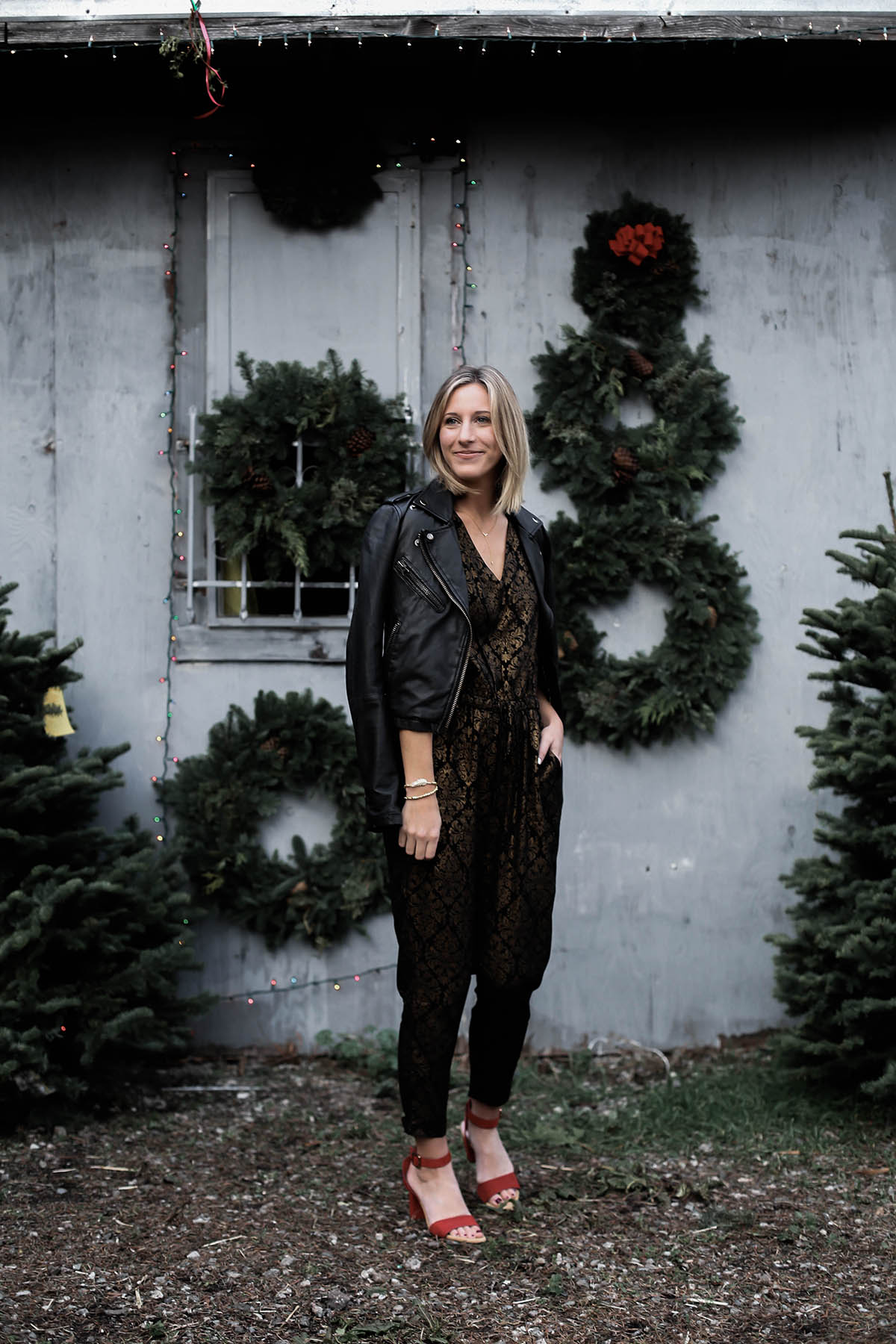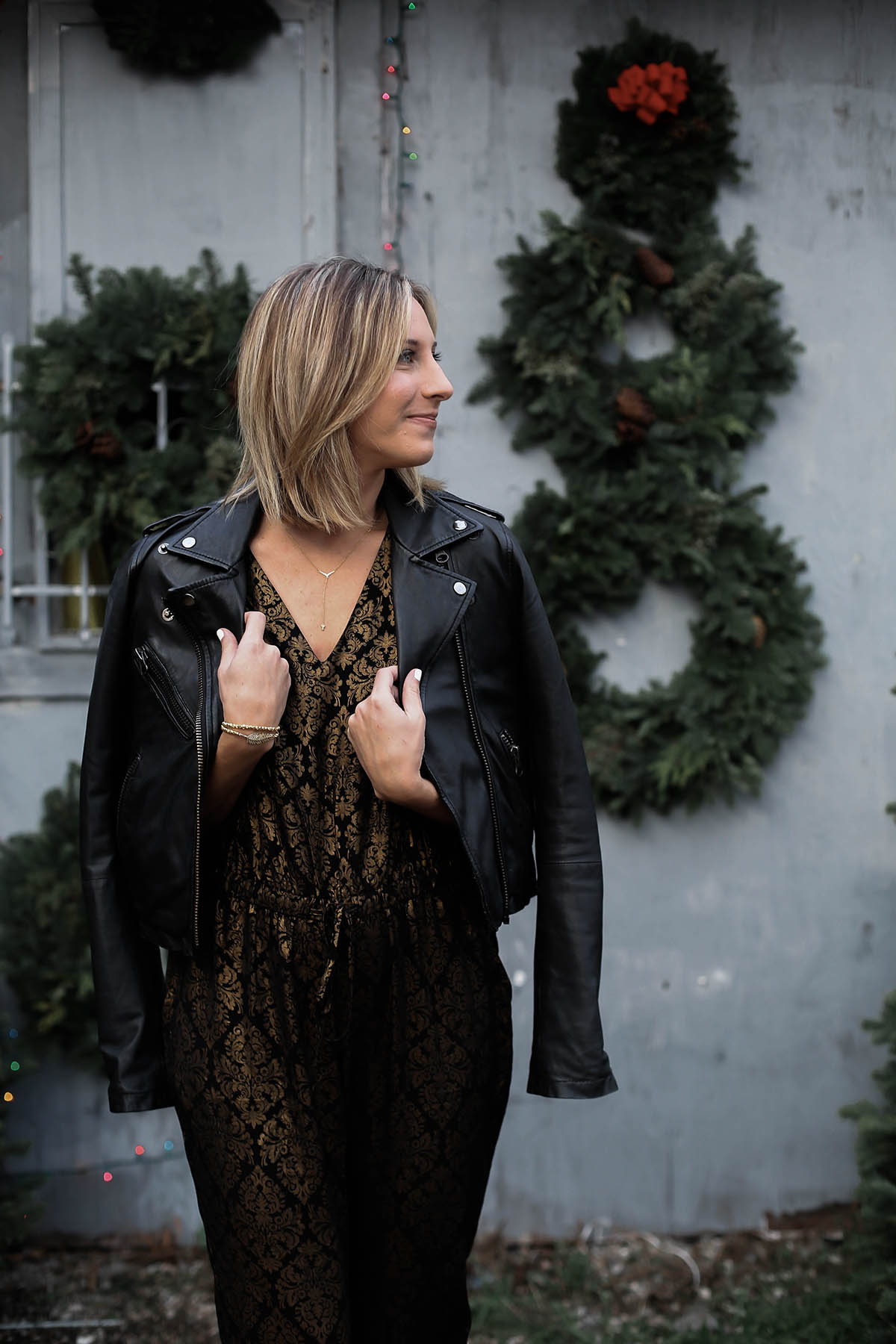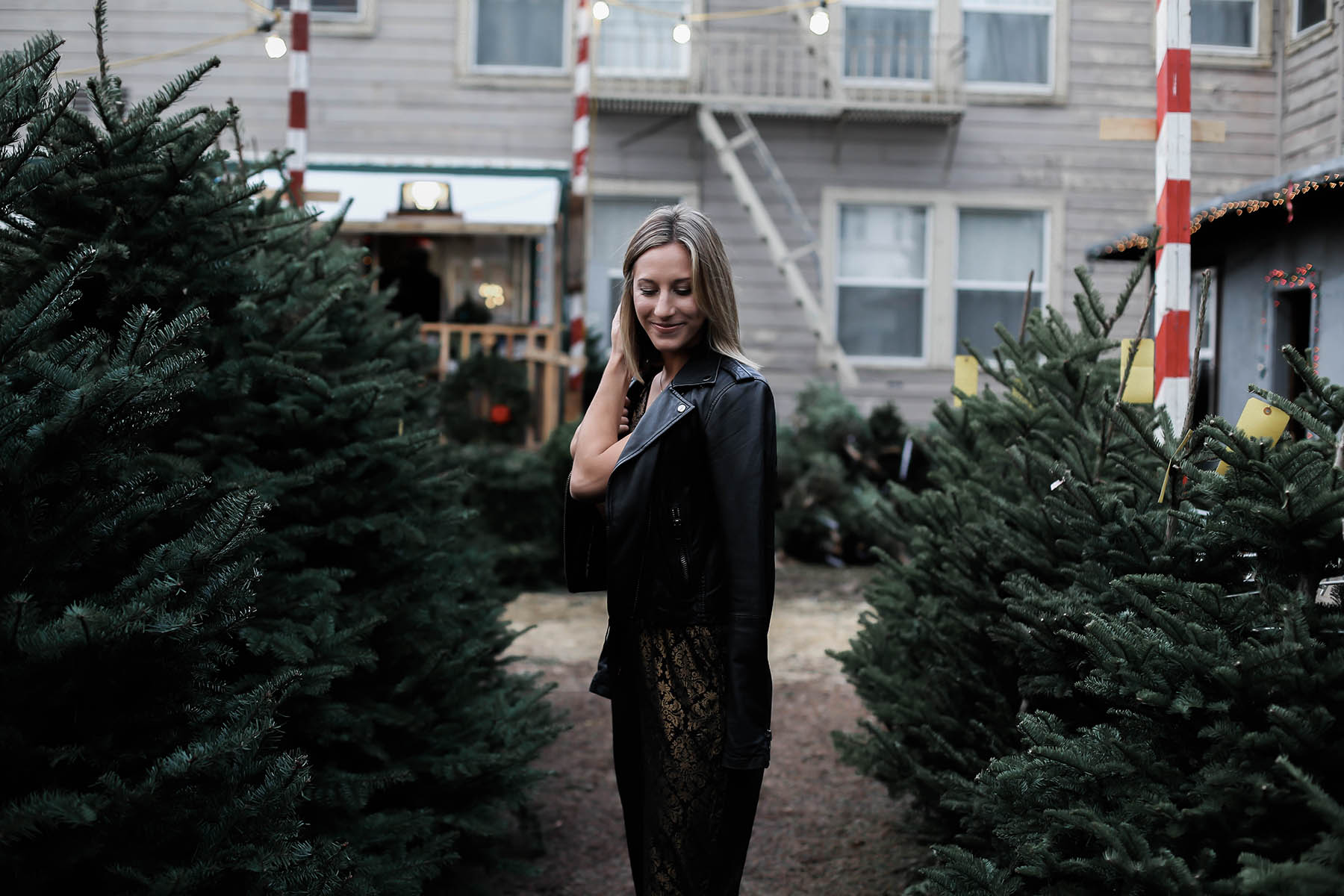 I also couldn't end this post without sharing a ridiculously fun & silly photoshoot I participated in with Old Navy for the holidays! That's where I first discovered this jumpsuit. And then they told me I'd be walking an alpaca down the street and I said, "HELL YES!". Because nothing says the holidays like an alpaca in a bowtie, am I right?? Take a look at some of the fun we had below and see more photos from the shoot right here!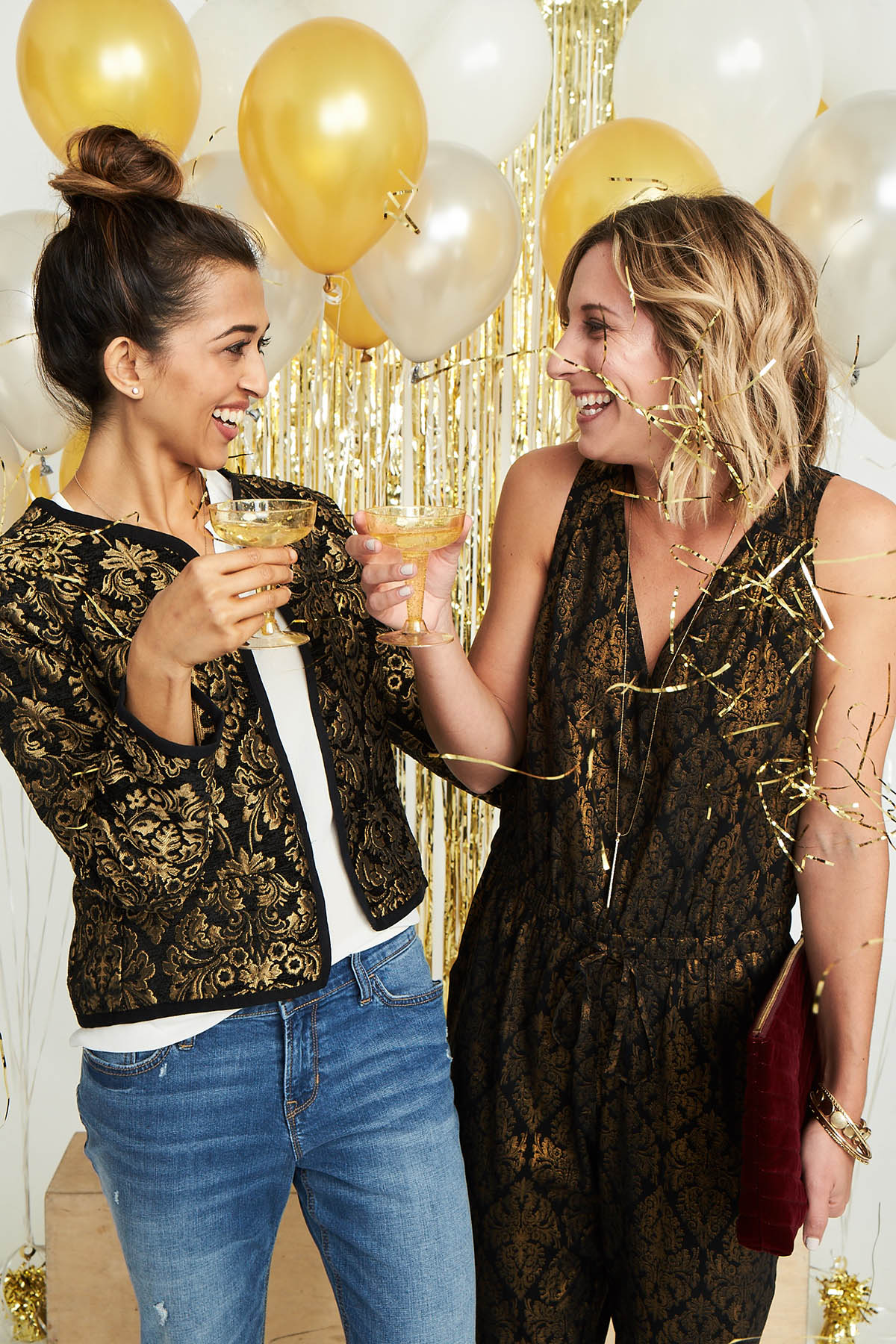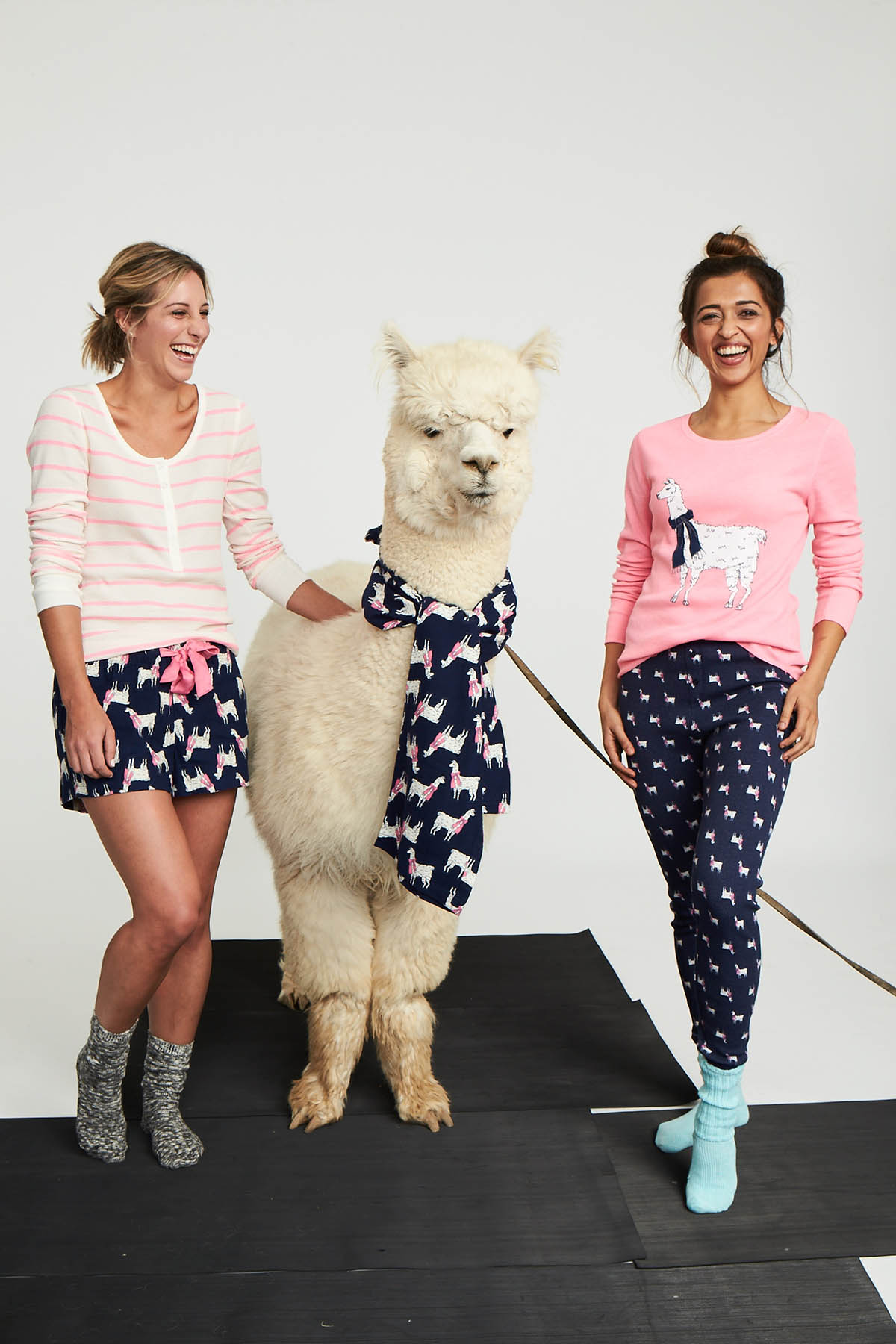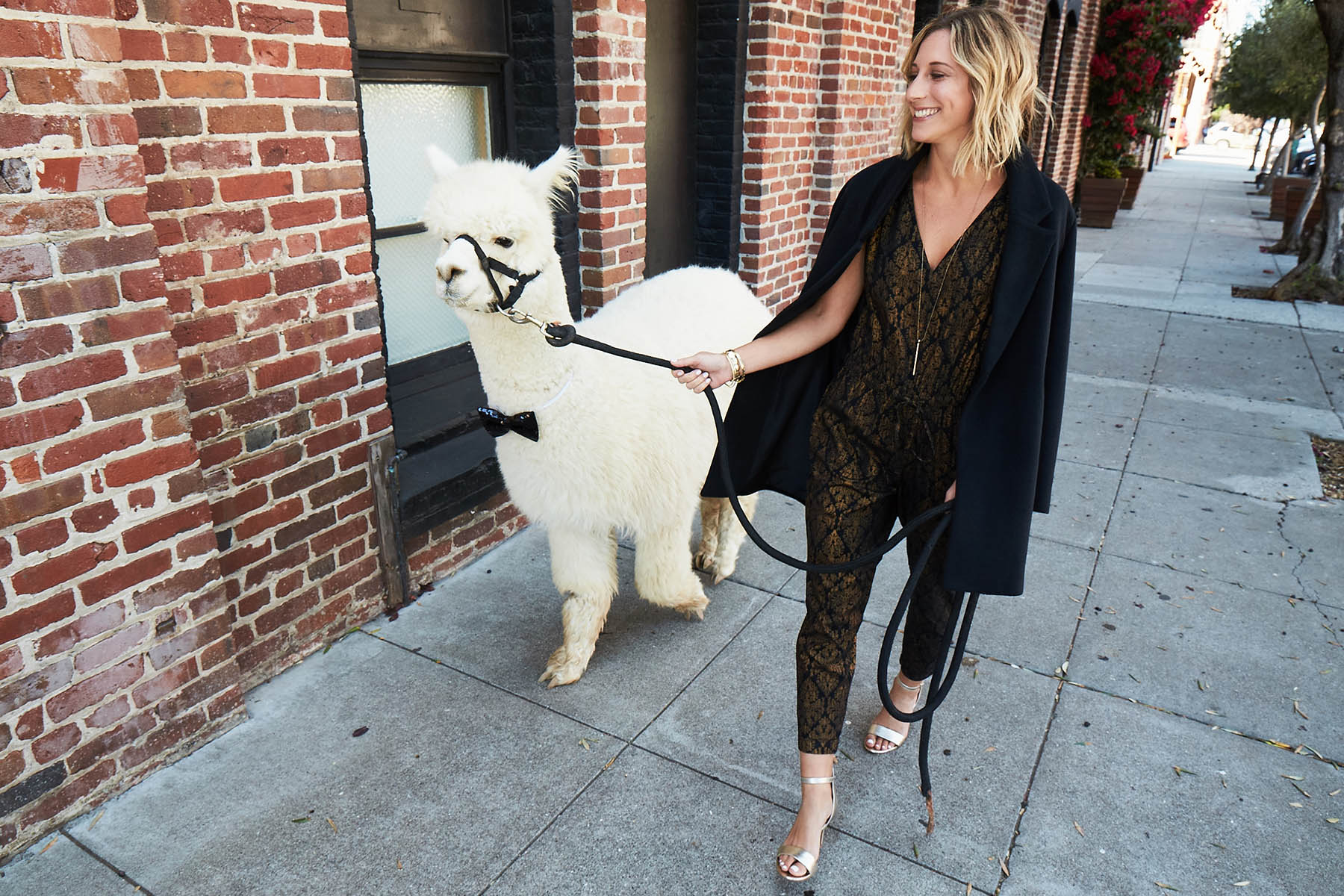 Thank you Old Navy for sponsoring this post!
Shop The Post