Hair
How to Style Wet Hair
posted on May 7, 2015 | by Amanda Holstein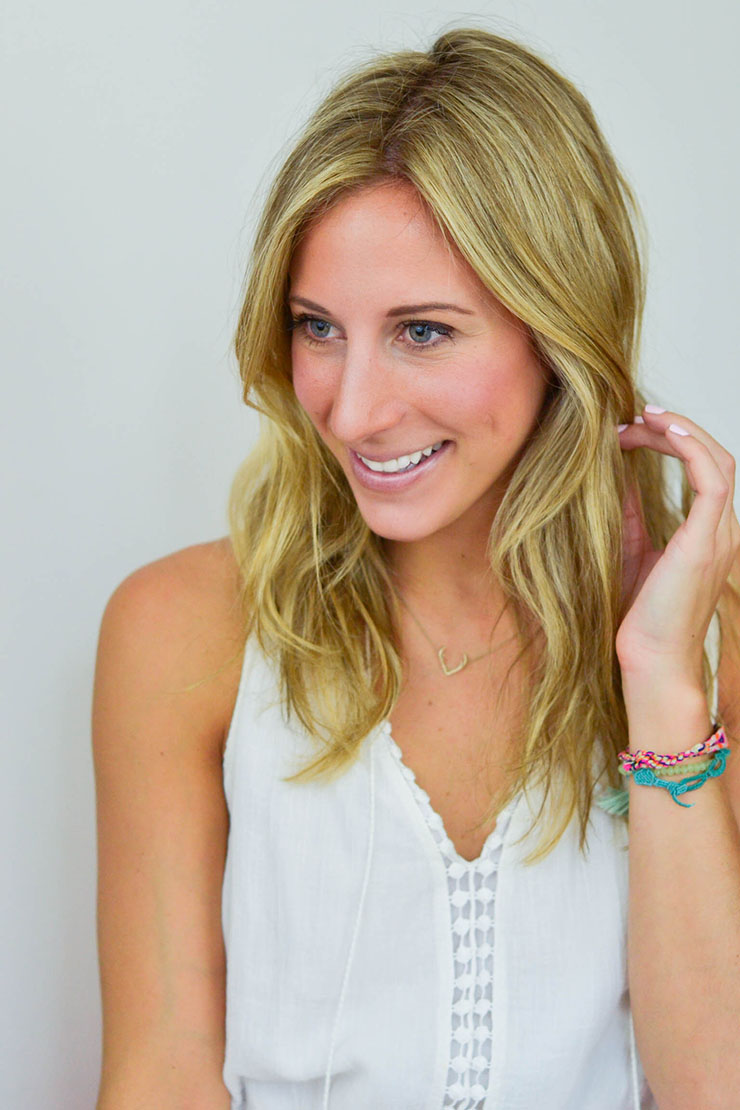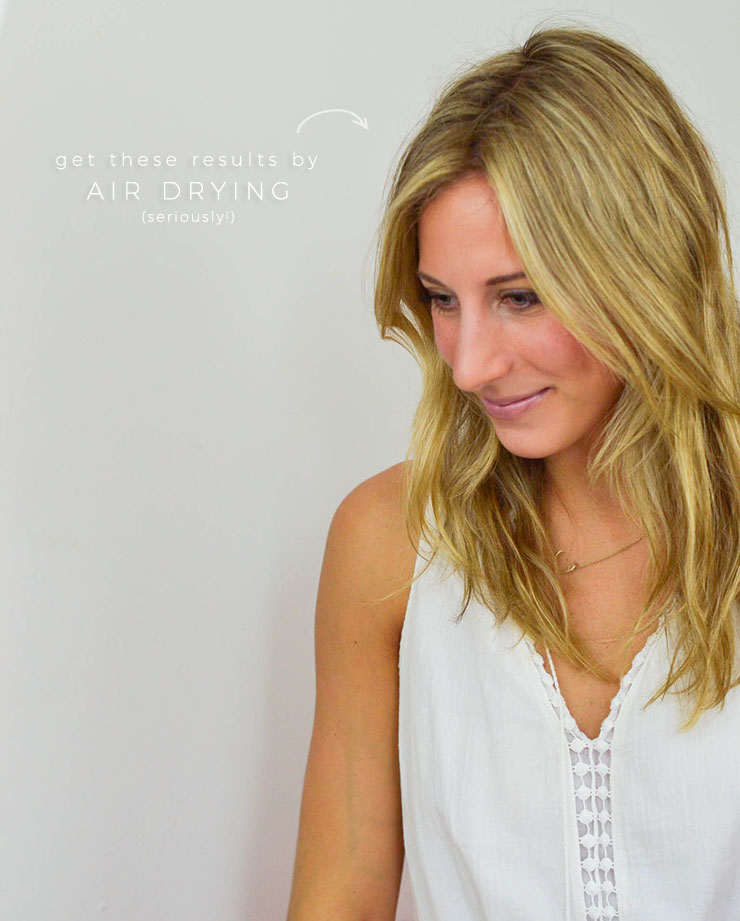 Back in high school, letting my hair air dry was my thing. I always kept my hair long and I could shower the night before, sleep on it, and magically wake up with natural, sleek looking waves. Well, welcome to your twenties. This is no longer a reality. I've spent years trying to figure out how to get that natural look back while letting my hair air dry — not just to get those pretty waves, but also to be able to leave the house with wet hair and know that it won't look like a frizzy mess. Well after much trial and error, I've finally found the perfect combination of products and styling tricks to get the look just right!
So here's what you'll need: Frizz Ease Extra Strength Hair Serum, Bumble and Bumble Surf Spray, and Frizz Ease Secret Weapon Finishing Creme — in that order. Right when you get out of the shower, follow the steps below.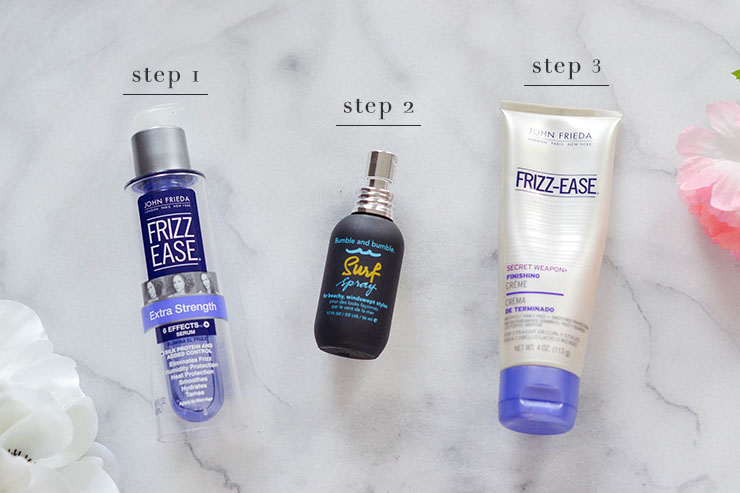 I suggest keeping some Frizz Ease Secret Weapon Finishing Creme with you so you can apply it once your hair is dry. Although it may be a bit frizzy or puffy as it's drying, be patient because the results are worth it!
Shop The Post