Outfits
Styling Advice
How to Wear Cropped Flare Jeans
posted on May 4, 2017 | by Amanda Holstein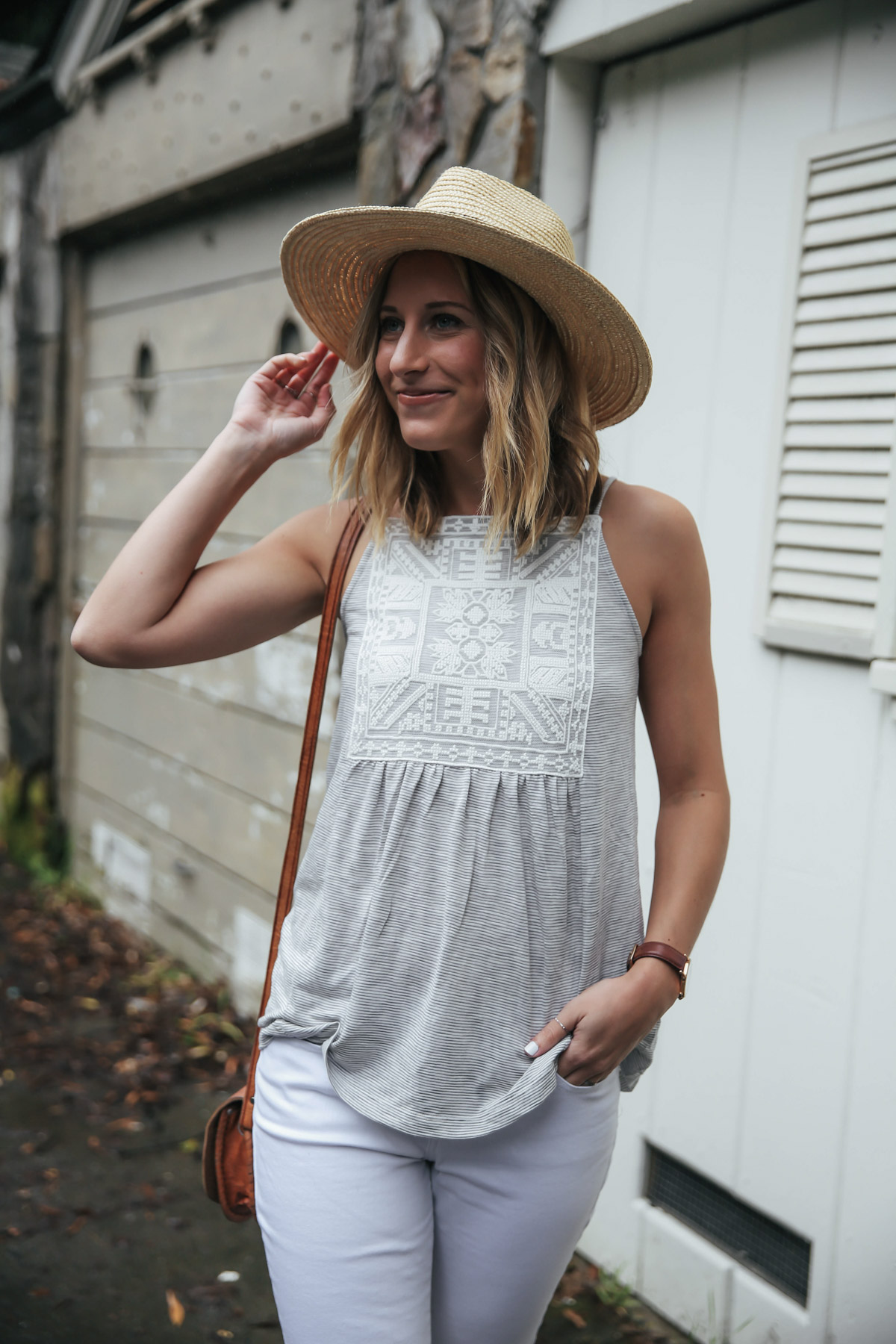 You know when you first see a trend and you think, "I would NEVER wear that!"? Well, that was me when I first came across cropped flare jeans. I hated the way the cropped look cut off your legs and made them look shorter, and I was convinced I would never fall for the trend. And now, here we are. I'm not only wearing the trend regularly but showing you how to wear it, too. What made me finally fall in love with cropped flare jeans? Figuring out how to style them so my legs didn't look like stumps. Once I got that under control, I actually started to really like the silhouette! And maybe you will too. Start with this perfect fitting pair from Old Navy (just $45!).
Tuck in your shirt
Whether you fully tuck in your shirt or just do a little half-tuck, it will really help elongate your legs when wearing these cropped pants. Opting for a high-rise fit will help elongate your legs even more! I love how this airy top sits so casually when half-tucked into these jeans. (And the necklace is by Natalie Borton!)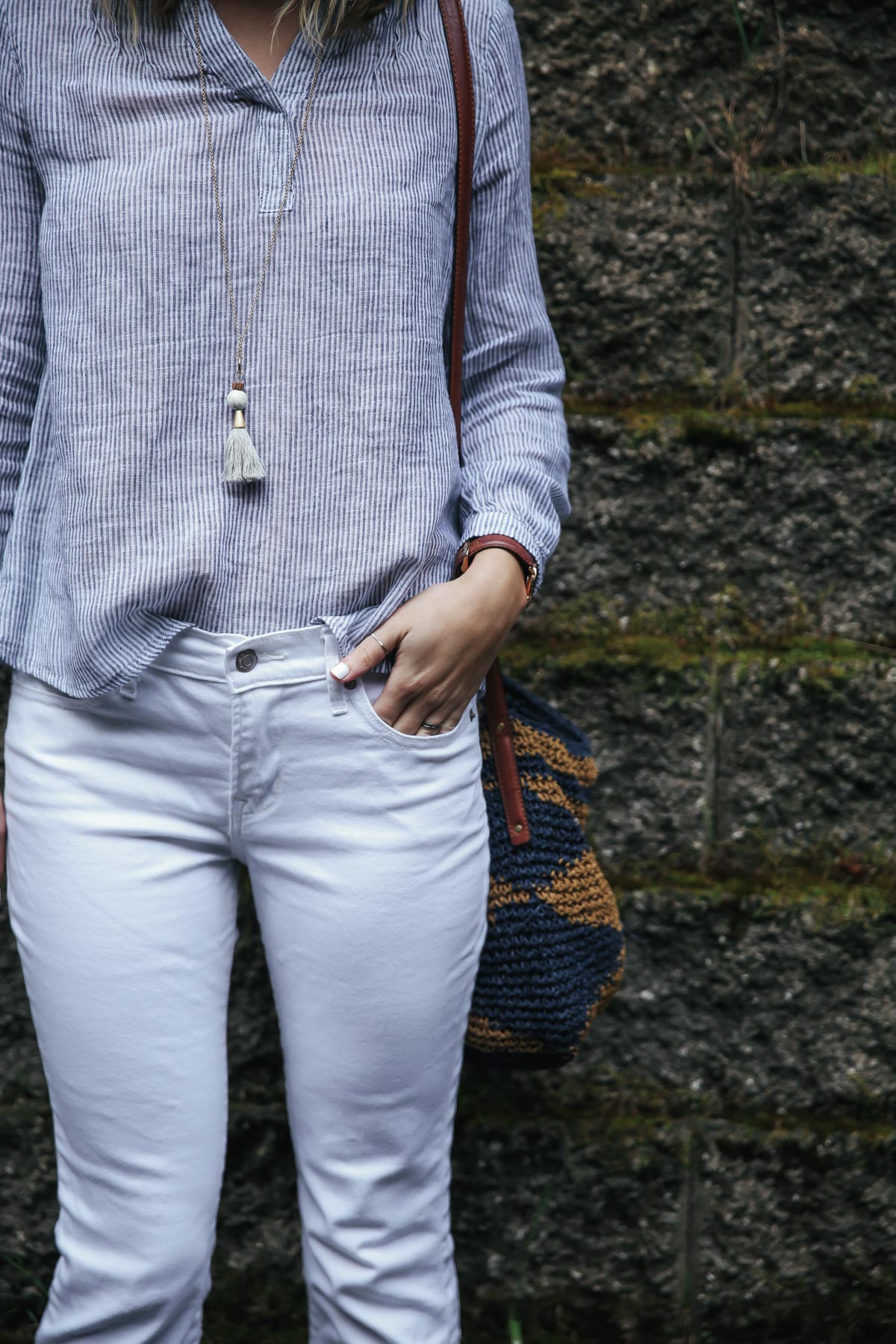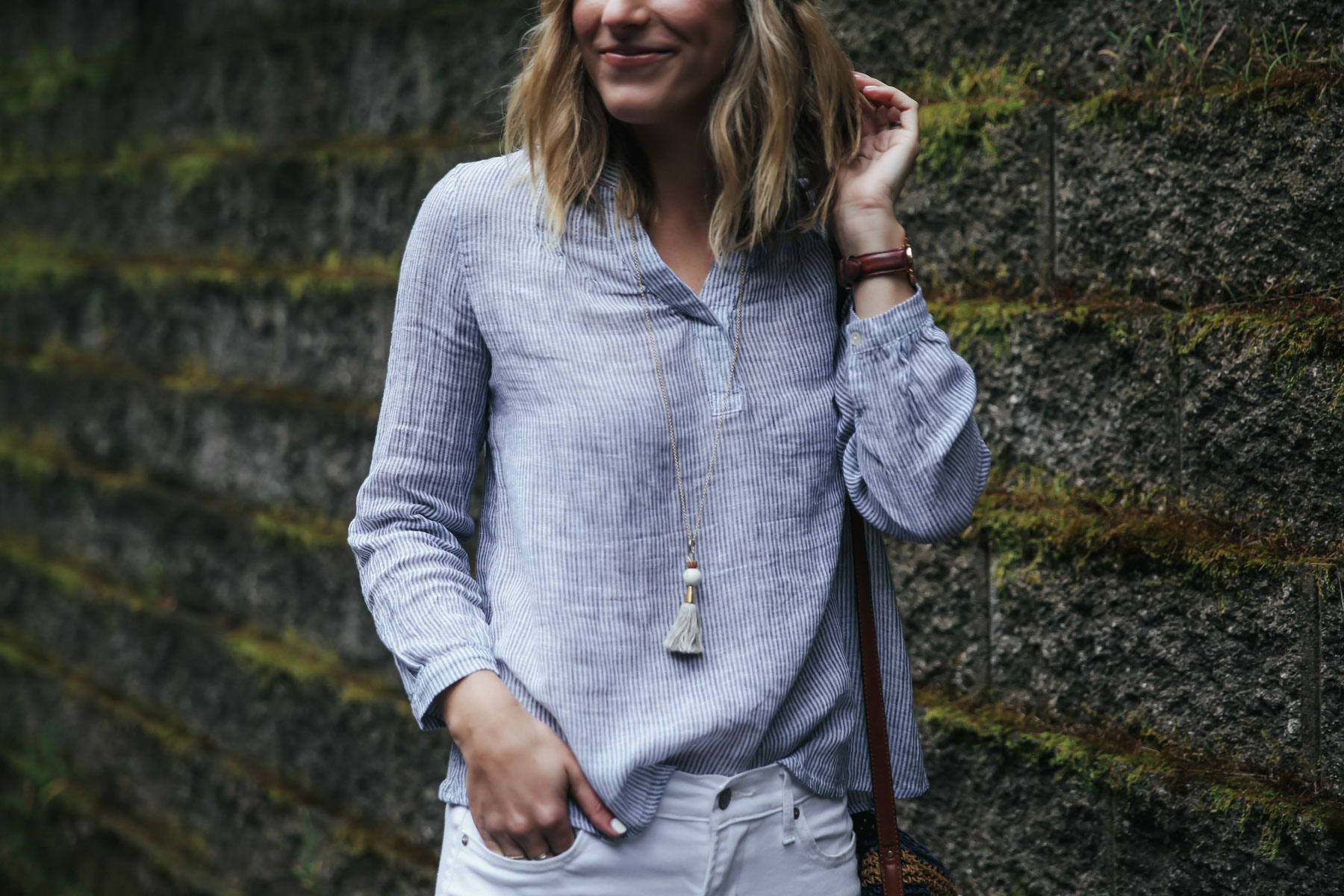 Wear nude heels
Heels will certainly help make your legs look long and lean in these pants, but nude or tan heels will do even better. I particularly like these tan mules with my cropped denim flares because they create a sleek line and don't cut off at your ankles. (Plus, they're only $35 from Old Navy!)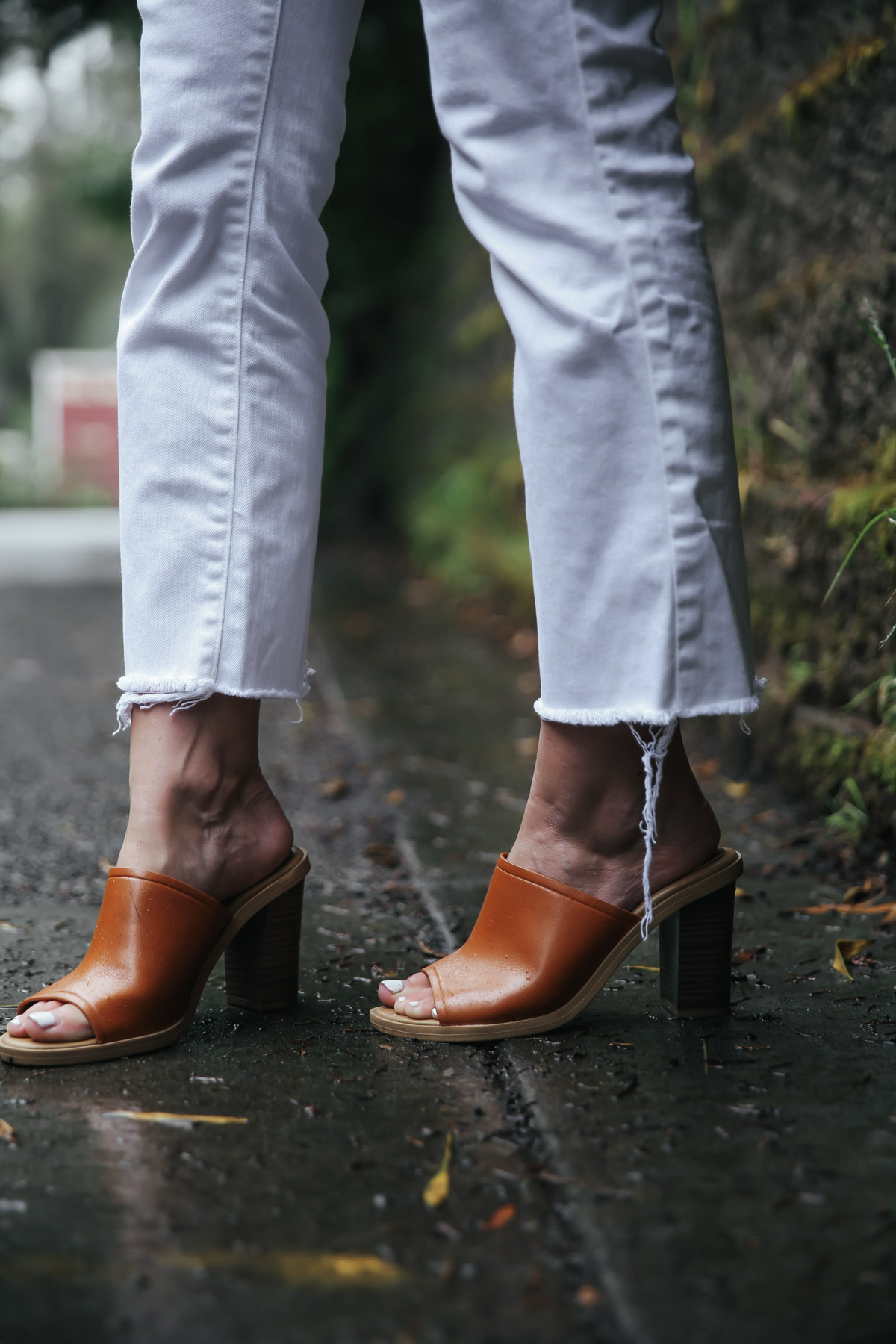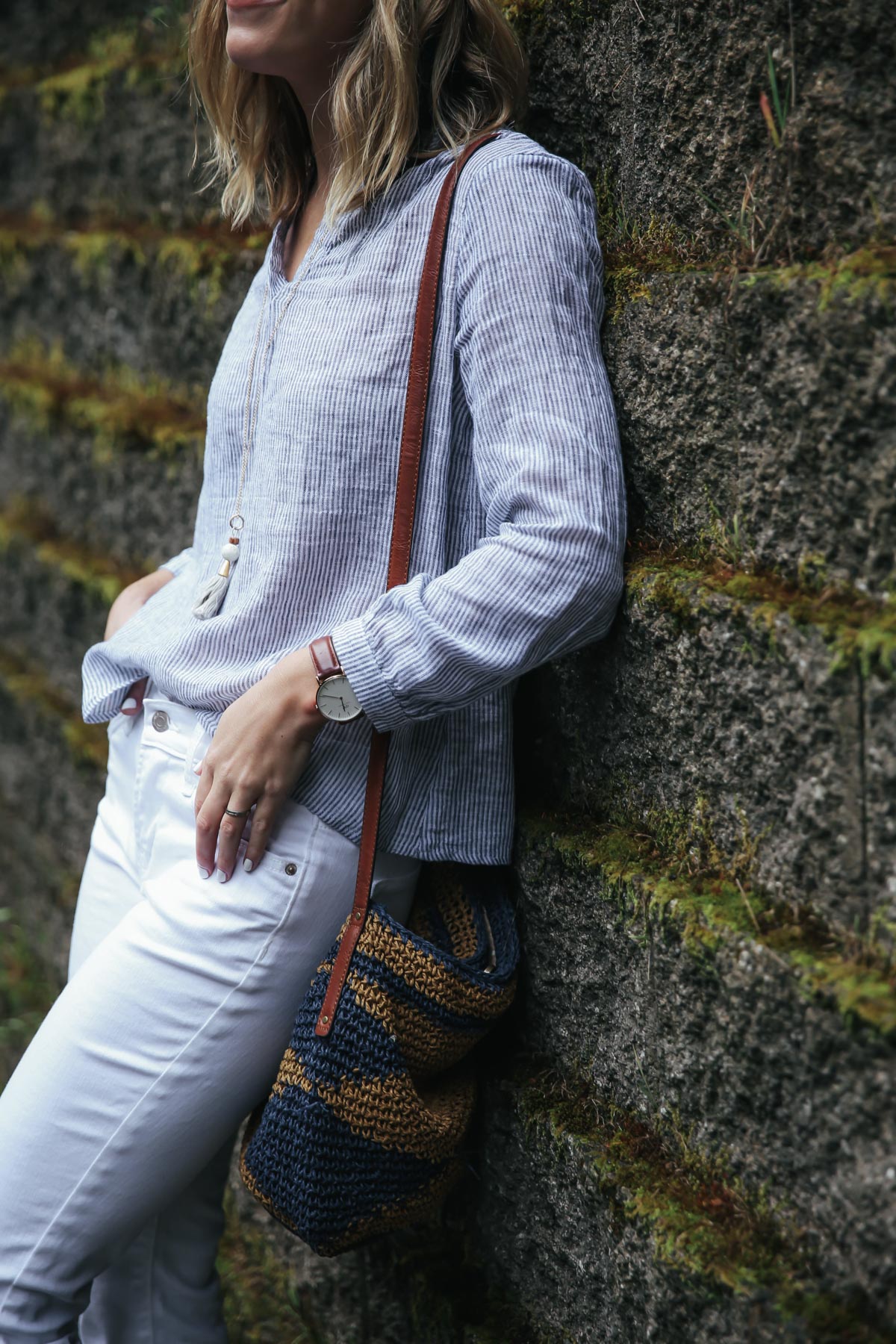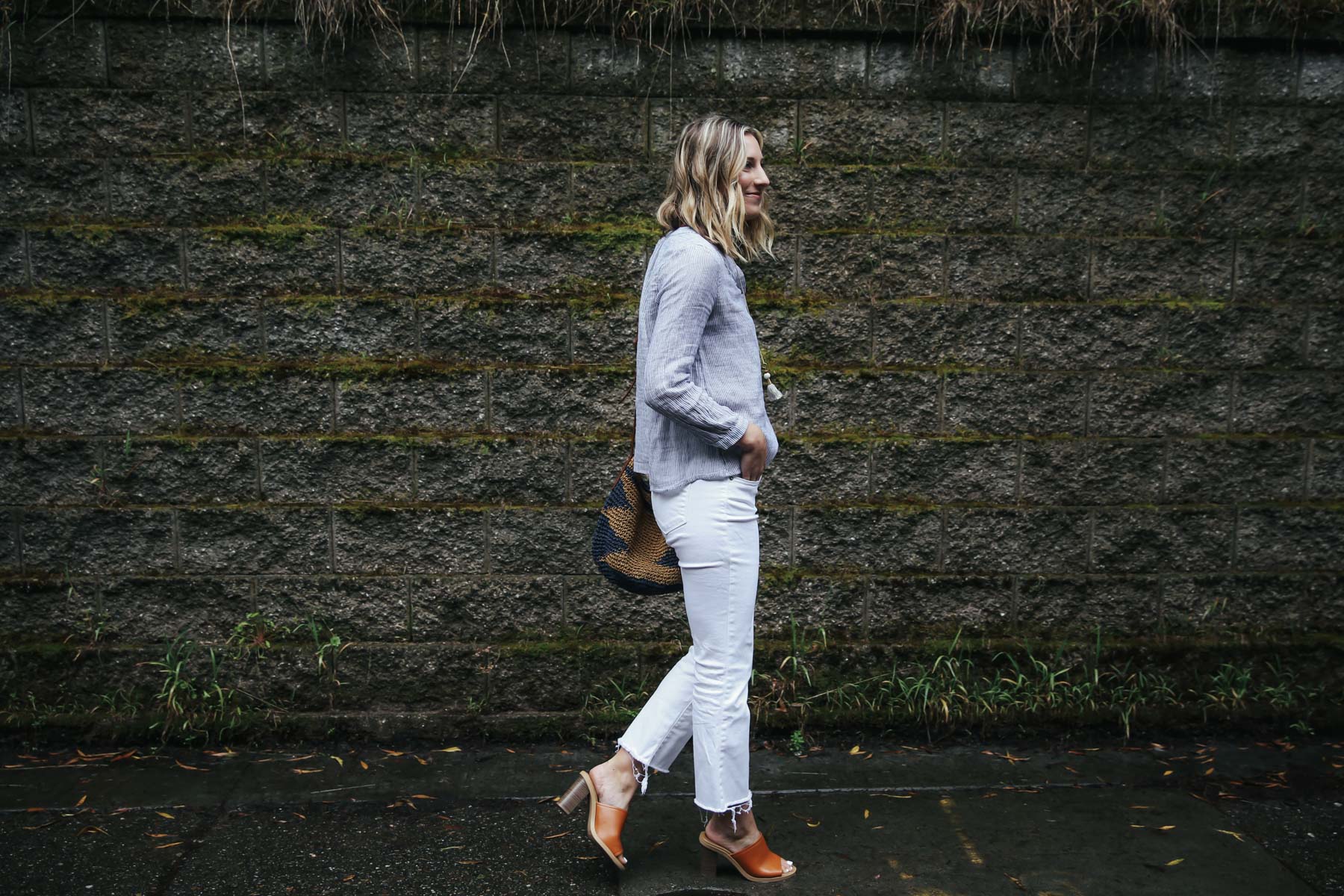 If you don't tuck in your shirt…
If you want to try a top that looks better untucked, I suggest opting for one that 1) shows off your arms and 2) is similar in color to your pants. A sleeveless or short sleeved top can help make you look taller & leaner because you won't be swallowed up in so much fabric. I opted for this light gray top that blends in with my white pants so that when I left it untucked, it creates one long lean line down my body rather than cutting it off making me look shorter. I'm in love the embroidered detail on this top!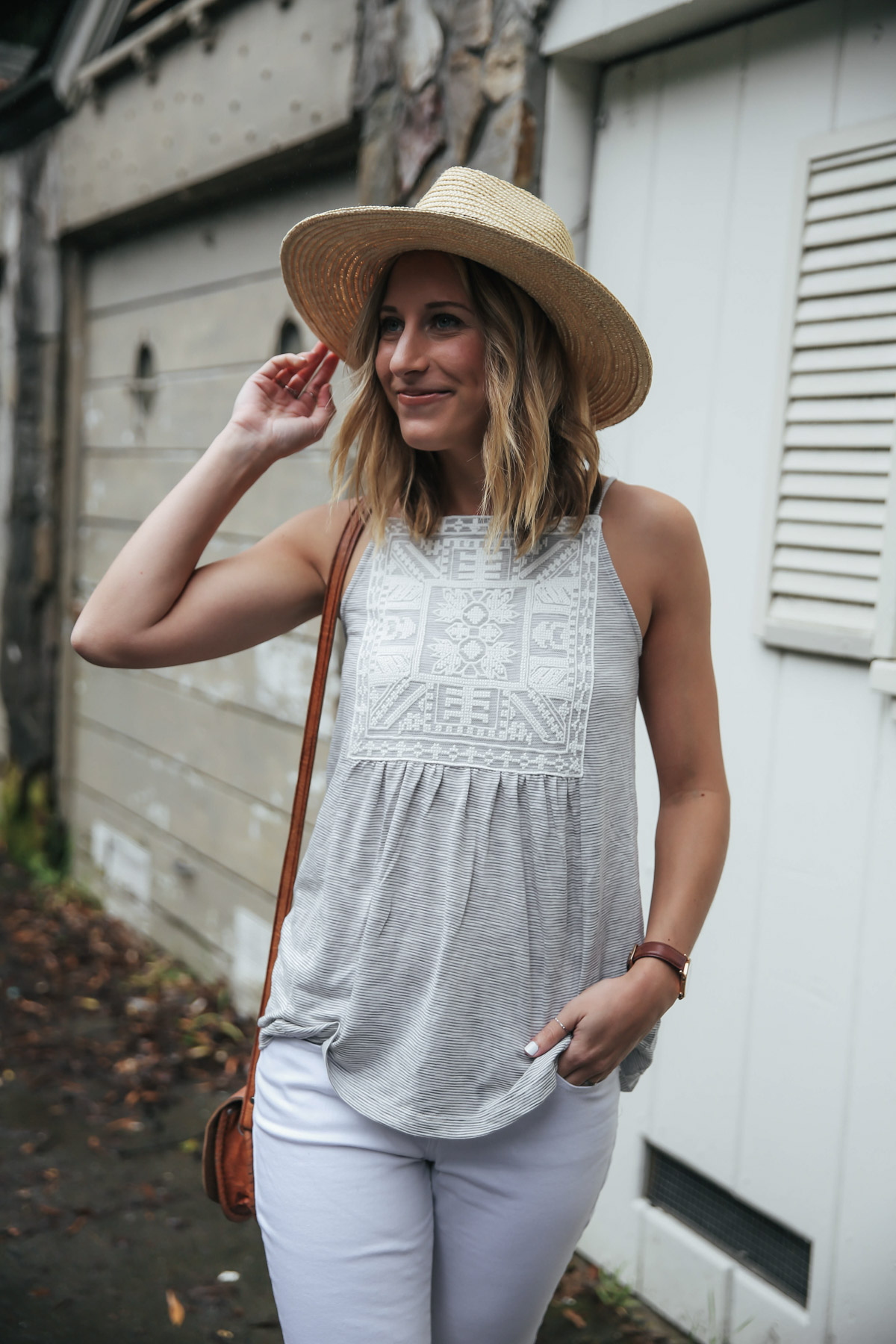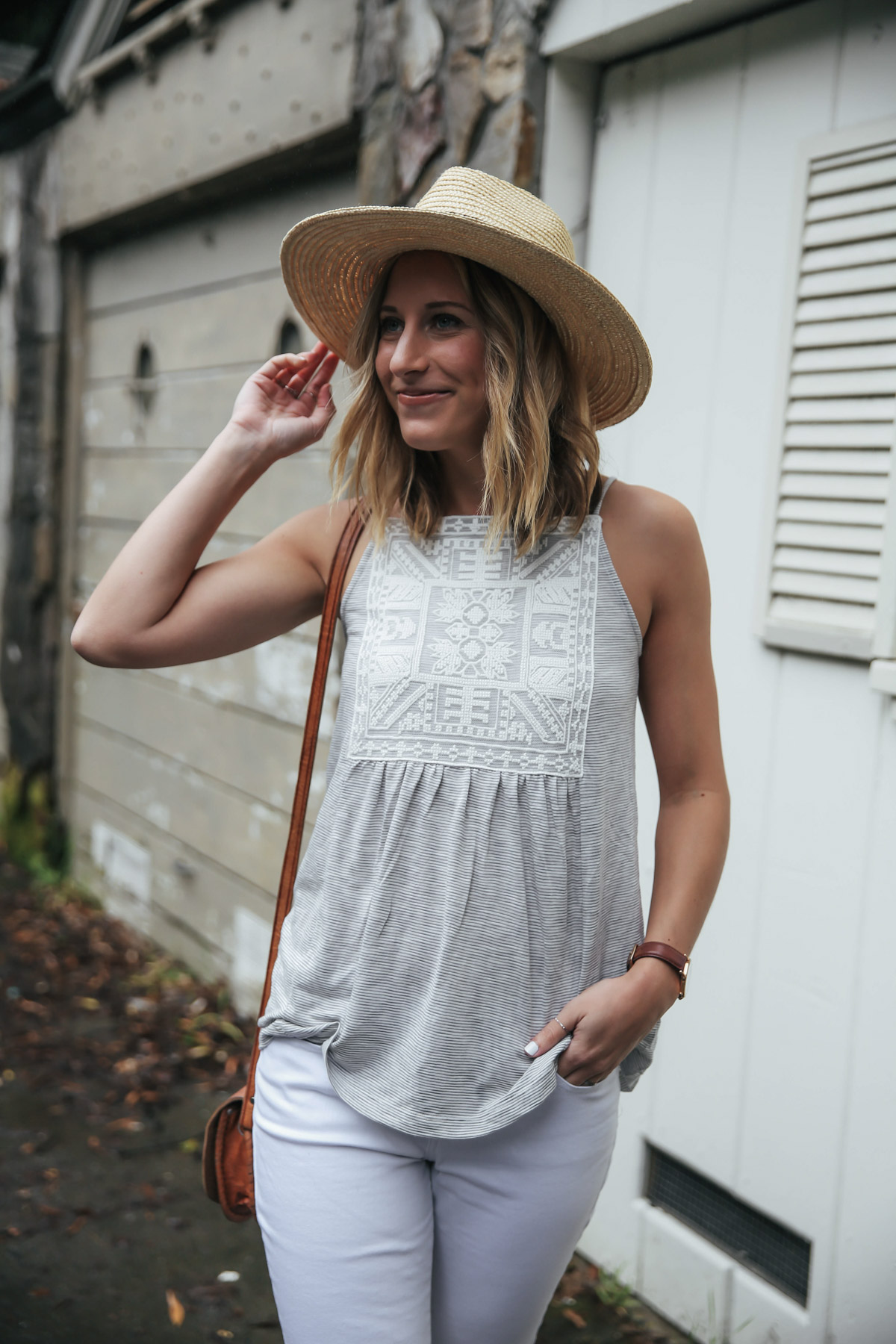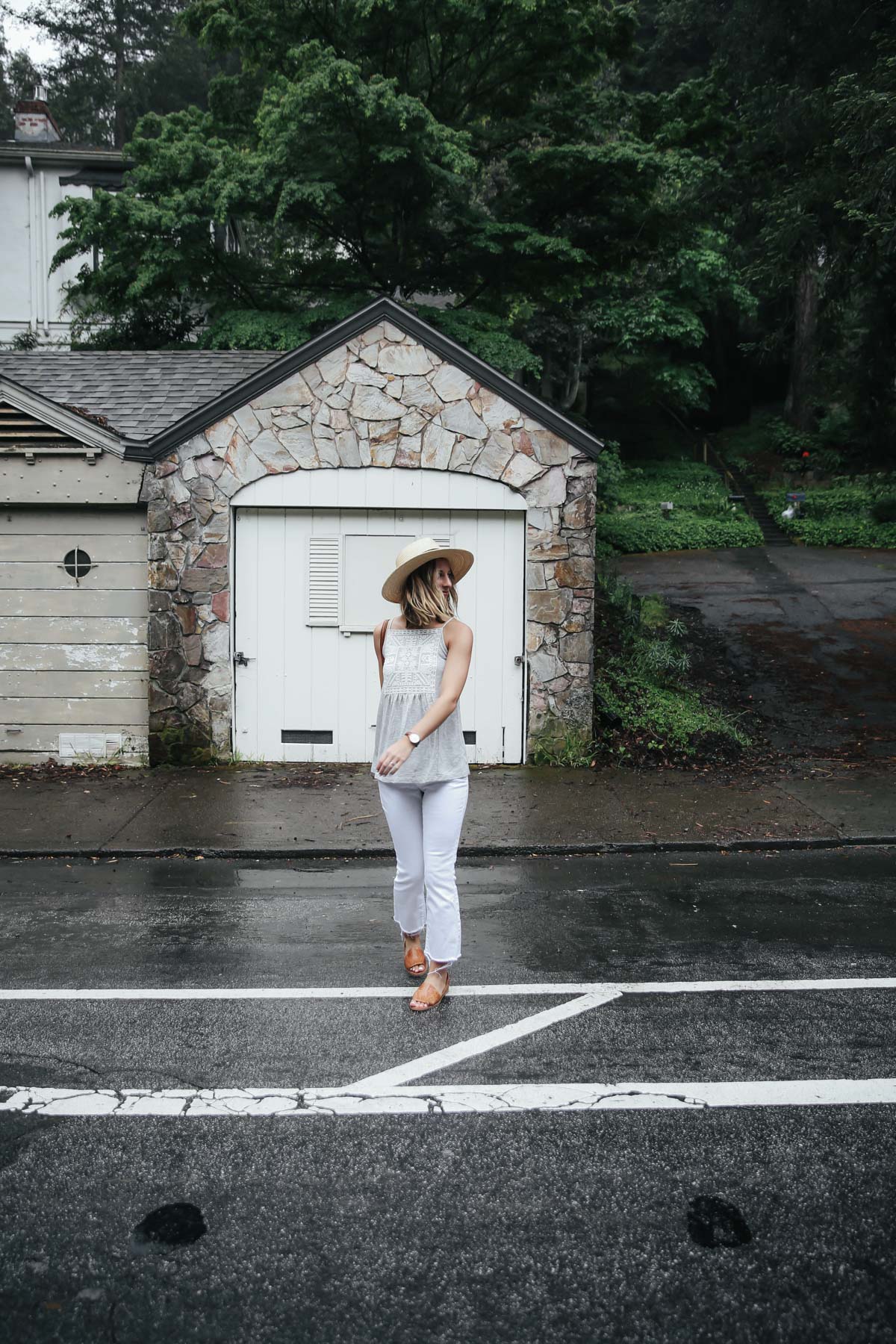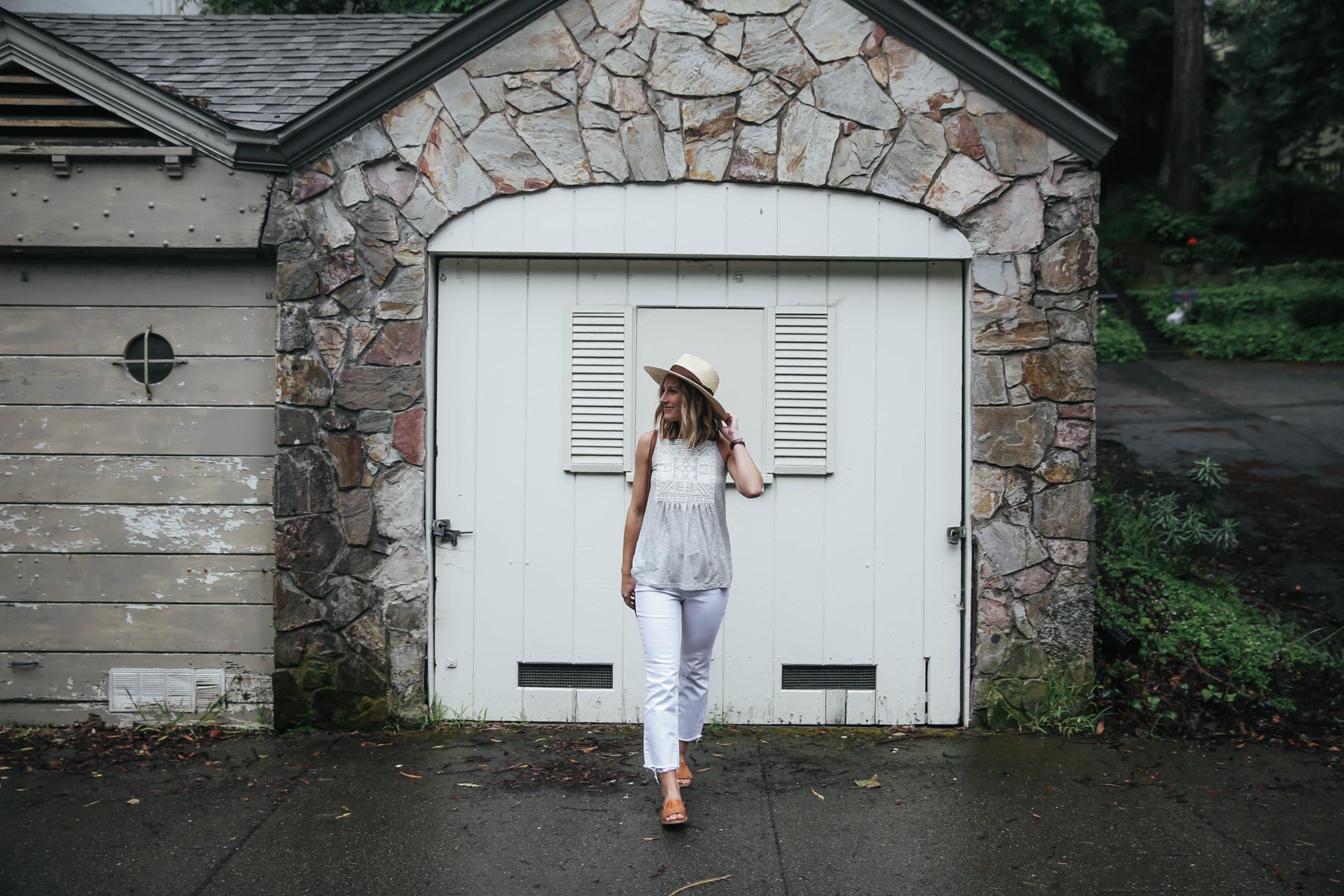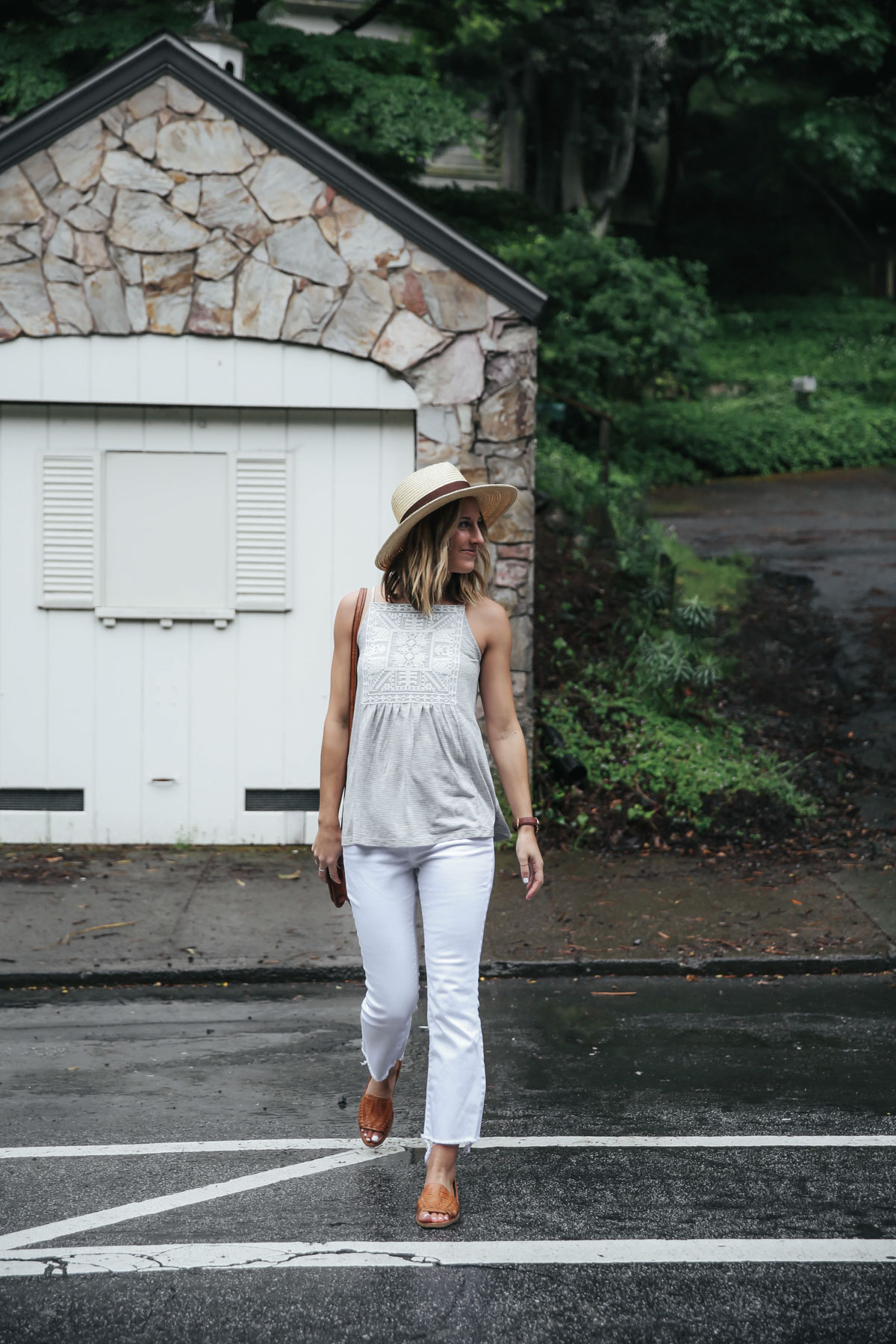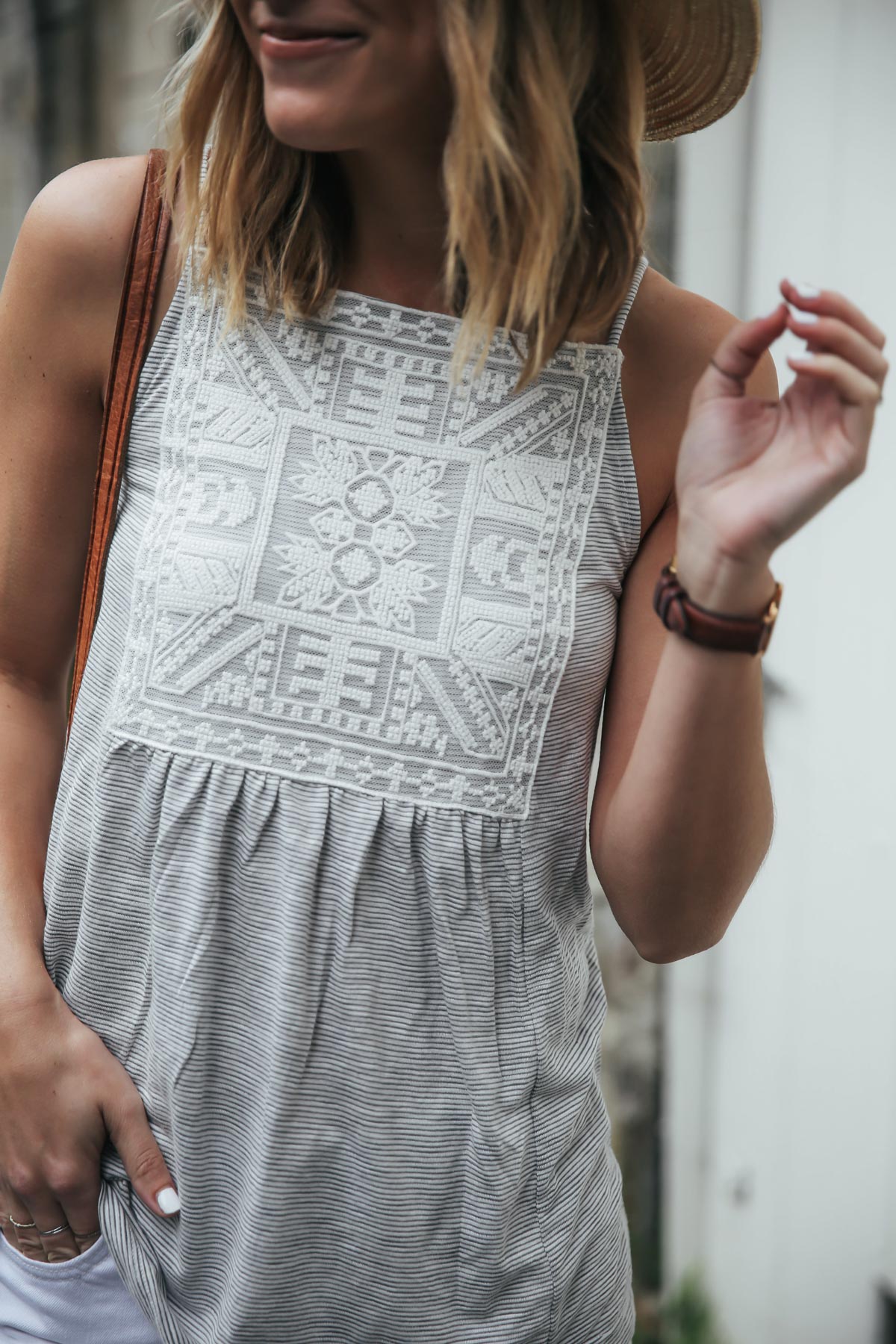 Thank you Old Navy for sponsoring this post!

Shop The Post