Outfits
How to Wear Fall Trends in Summer Weather
posted on August 10, 2016 | by Amanda Holstein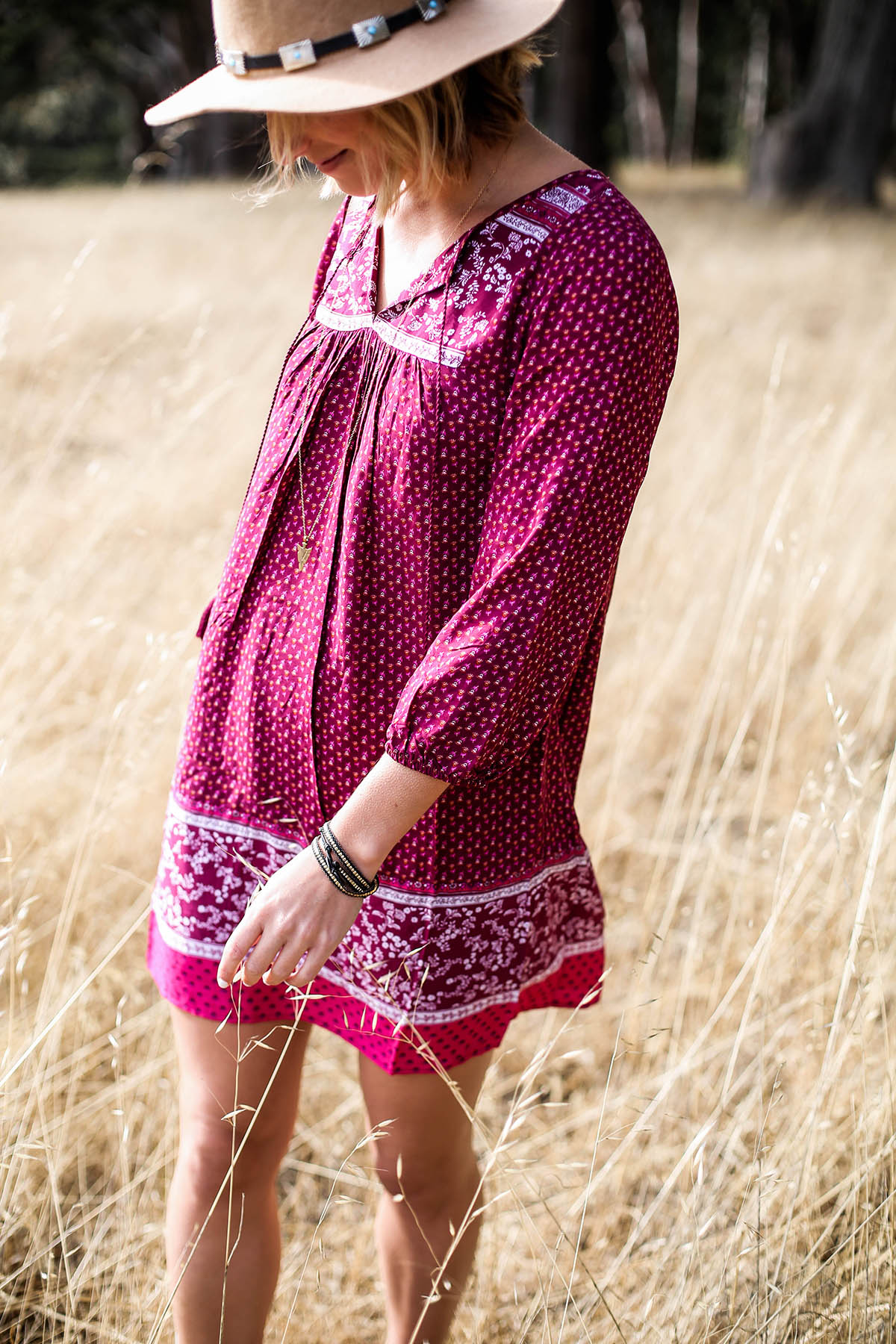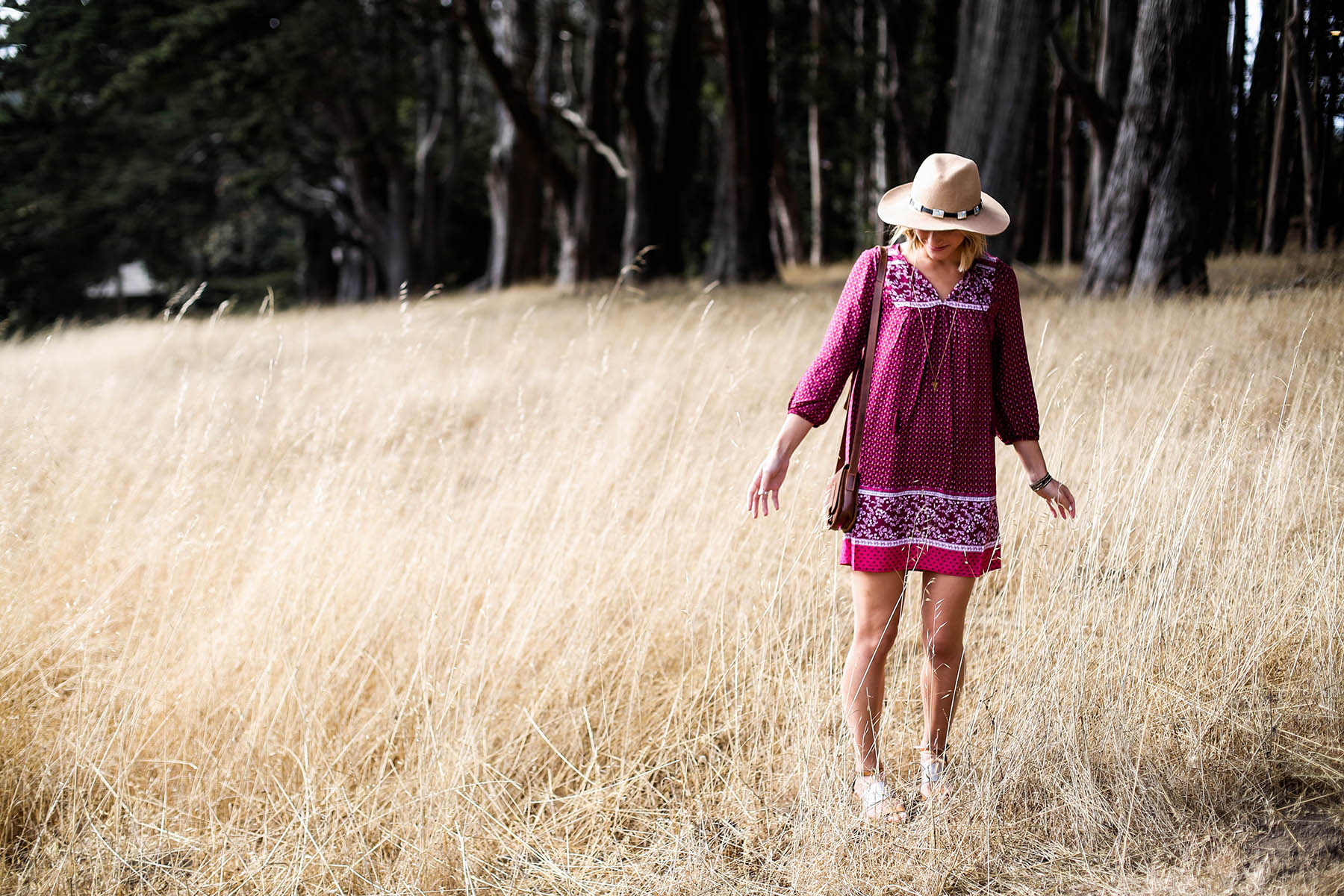 You know that awkward time between summer and fall? It's that transition period when you're so ready to wear your new fall pieces, but it's still too hot. Picking out your clothes every morning becomes a battle and you're totally confused on how to wear these new fall trends in summer weather. Luckily, there are ways to start incorporating these trends into your current routine while still dressing appropriately for the warm weather. And today I've teamed up with Old Navy to show you how!
1. Opt for fall colors & prints.
The easiest way to incorporate fall trends into your wardrobe now is with colors and prints. Start opting for richer shades like burgundy, forest green, and cognac. Certain prints can help make your look feel more fall appropriate as well. There's always classic plaids and stripes, or try the more bohemian prints that are trending this season.
2. Stick with summer silhouettes.
Since it's still too hot for pants, stick with summer silhouettes like dresses, skirts, and sleeveless tops. As long as they are in fall colors and prints, they won't look so summery. Long-sleeve dresses are a great solution for this in-between weather. Old Navy has a TON of options, like this printed dress that I'm wearing.
3. Add fall accessories.
To keep the look feeling fall, opt for cold weather extras, like ankle boots, felt hats, and leather bags. As you know, accessories can make all the difference, so use them to your advantage!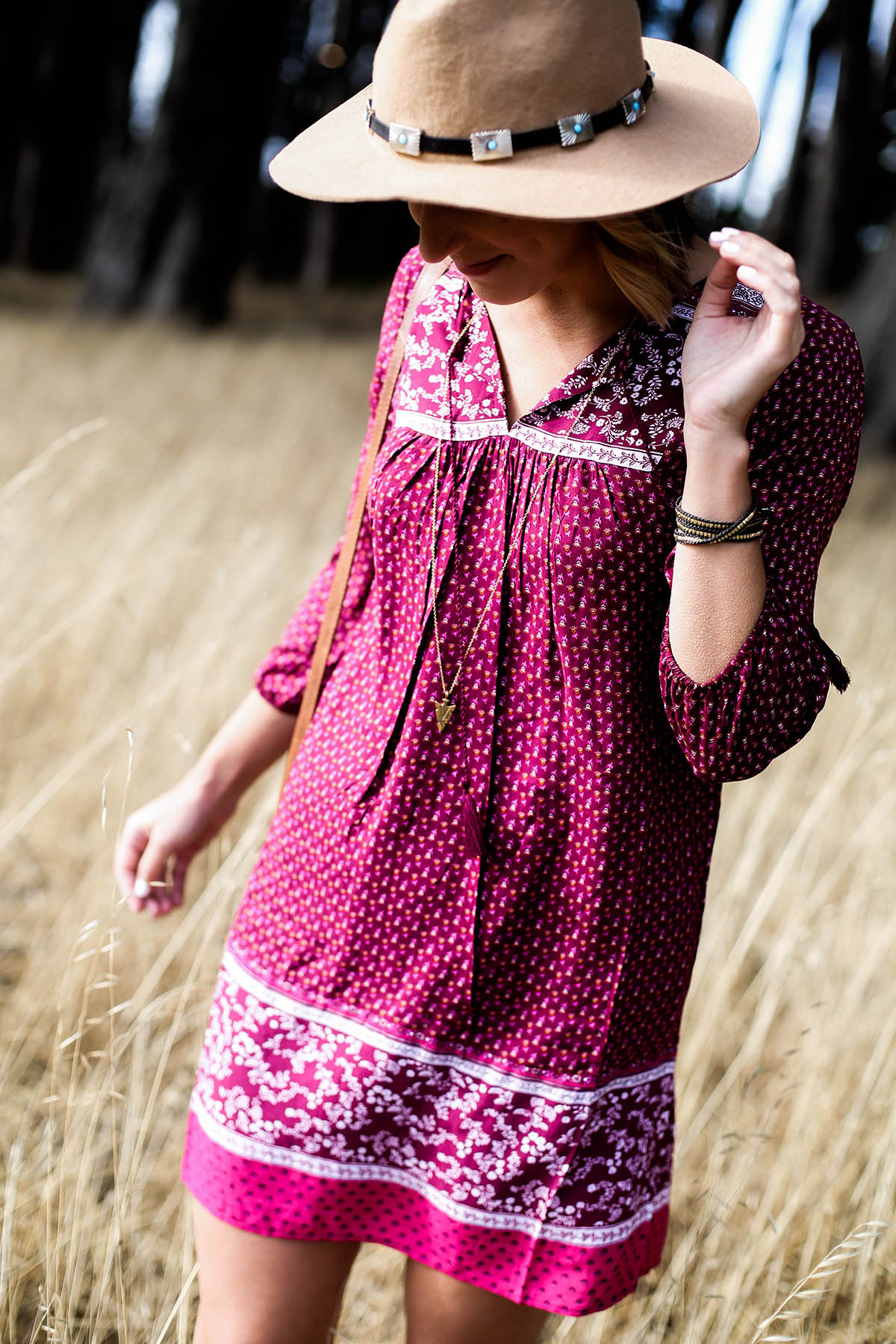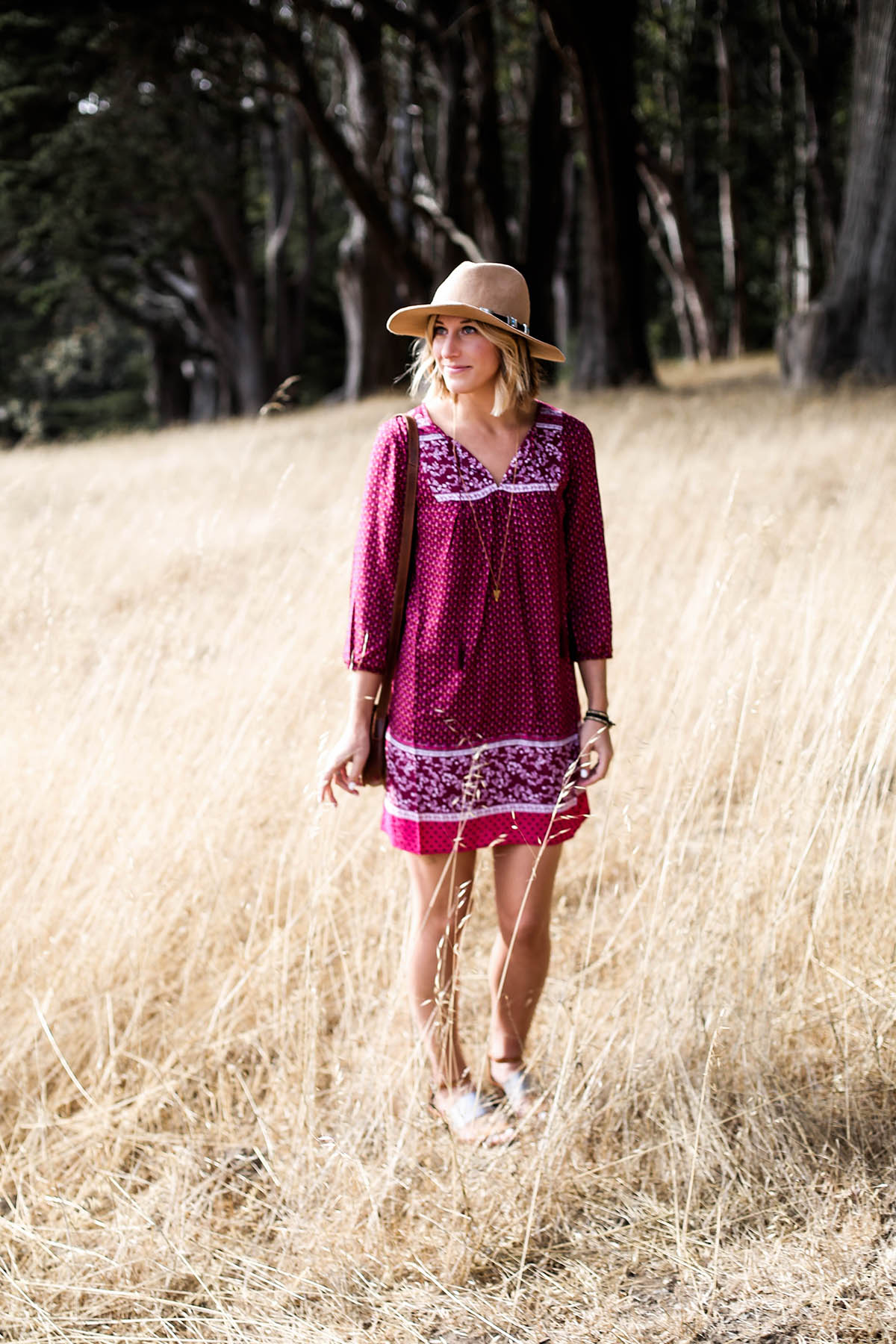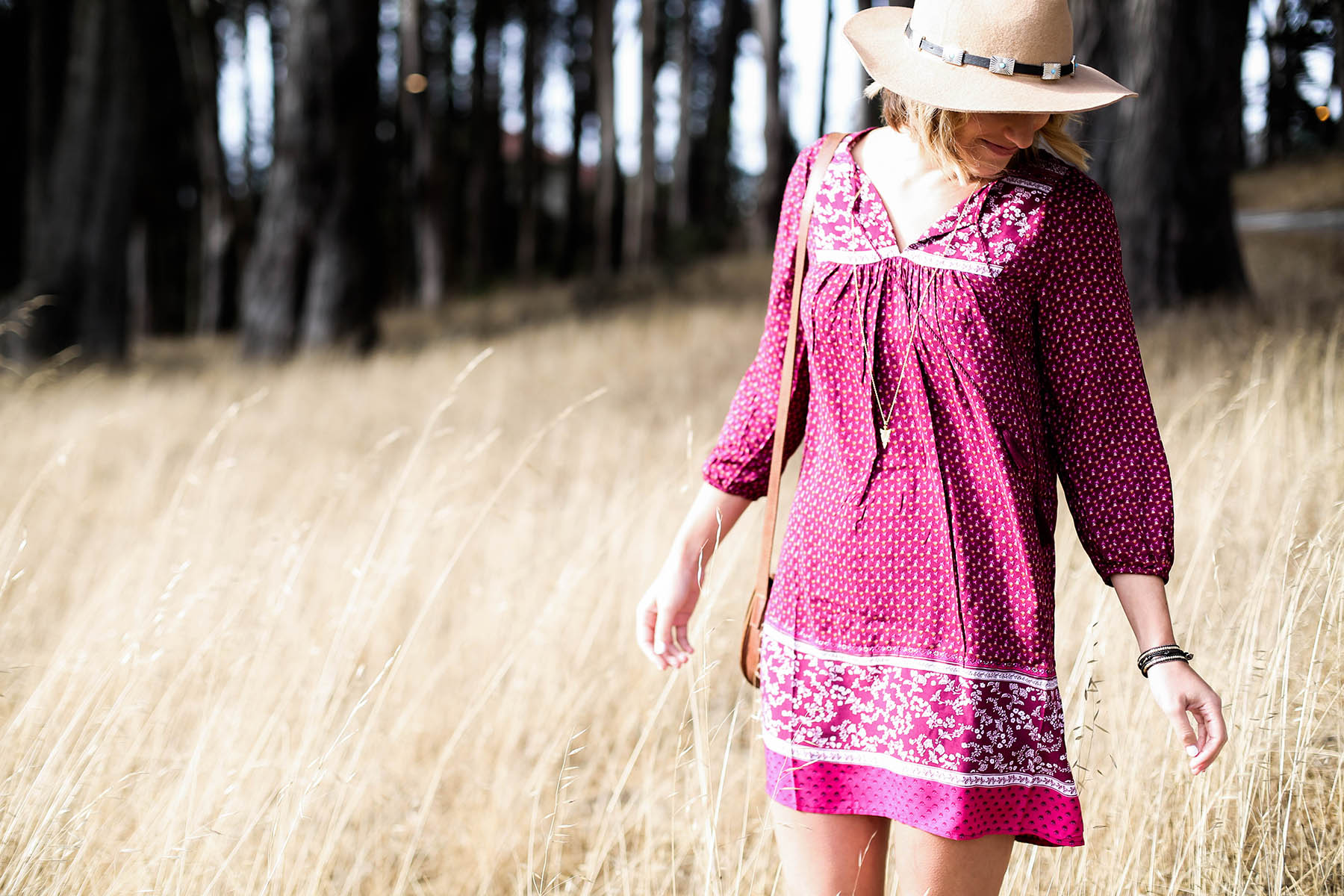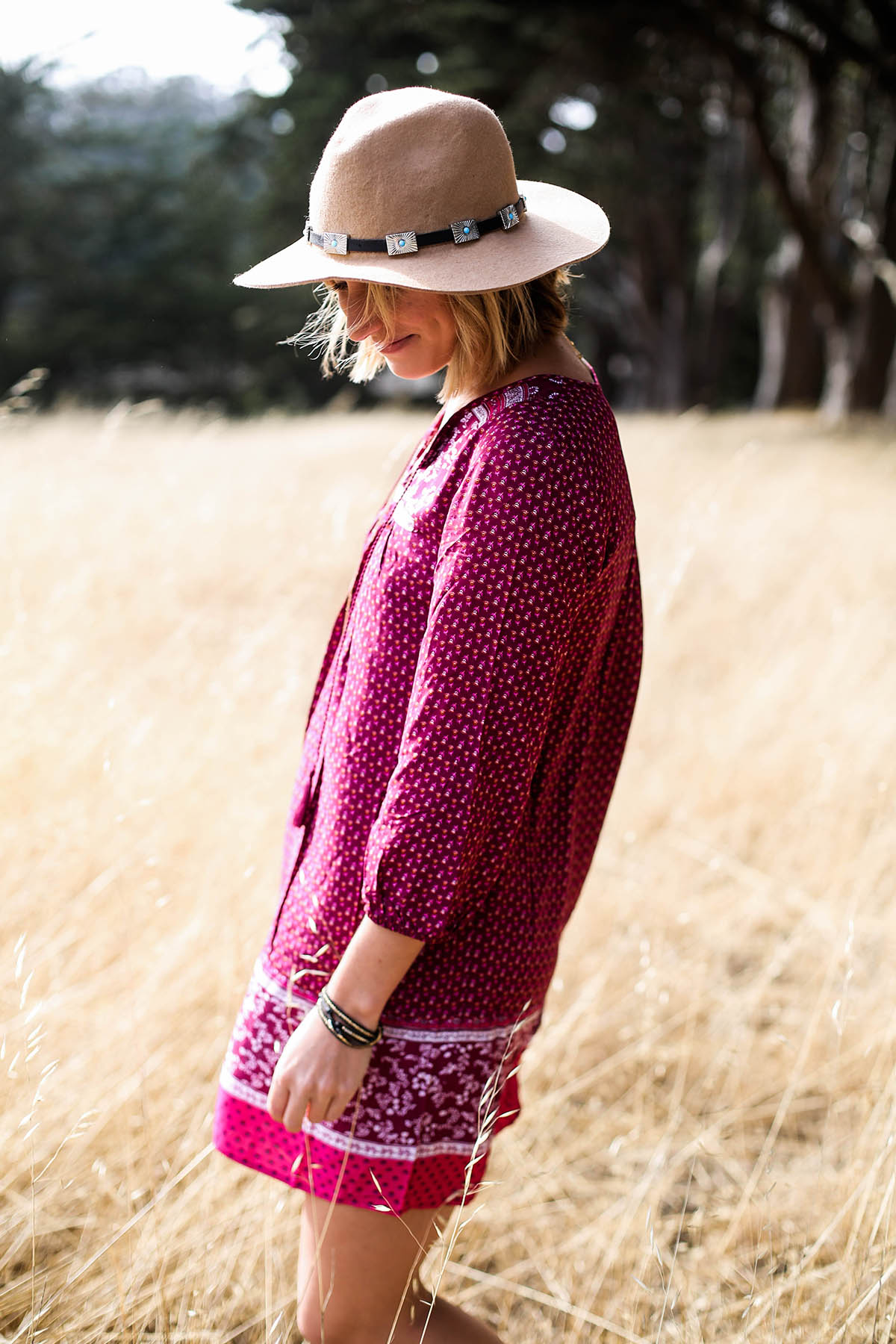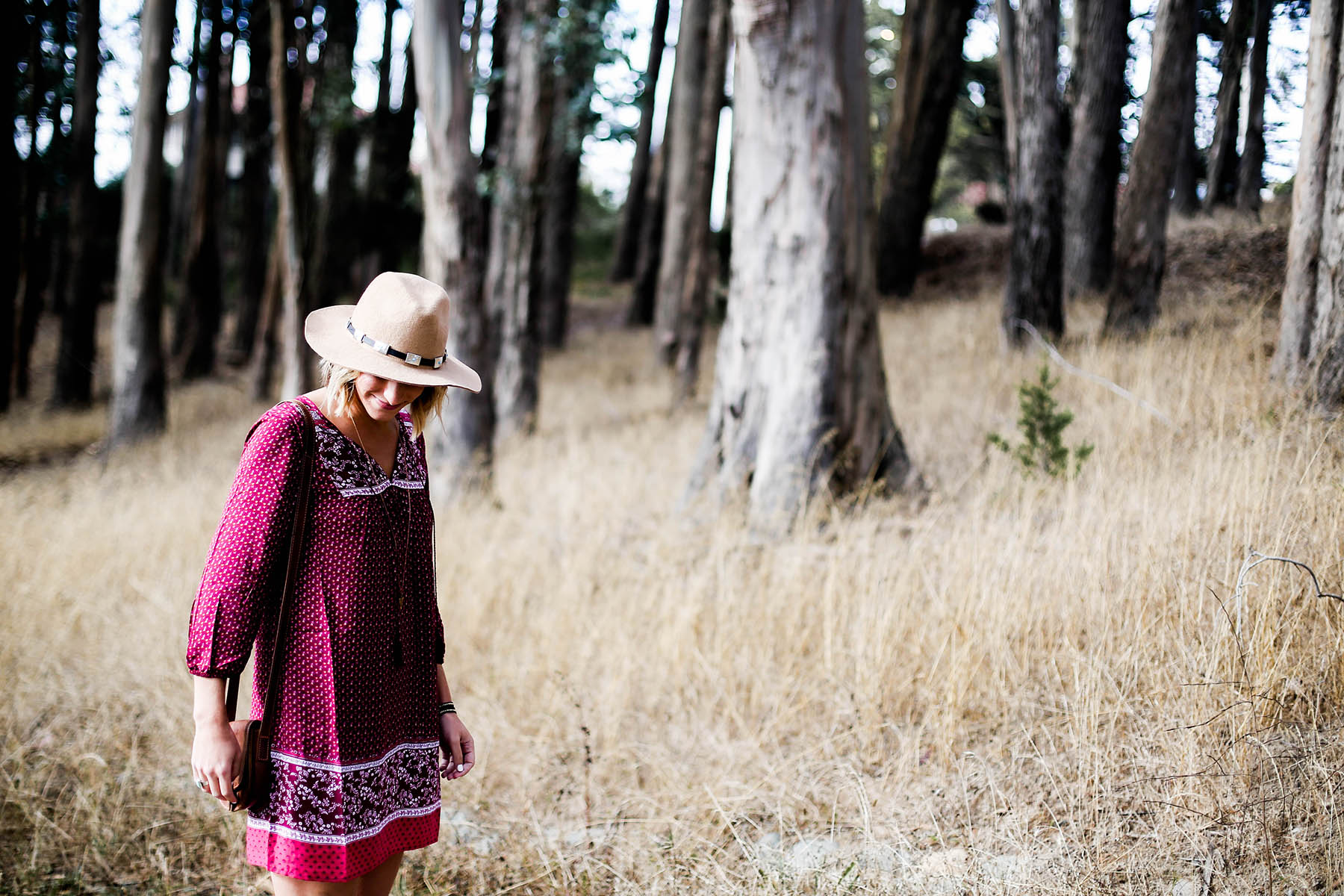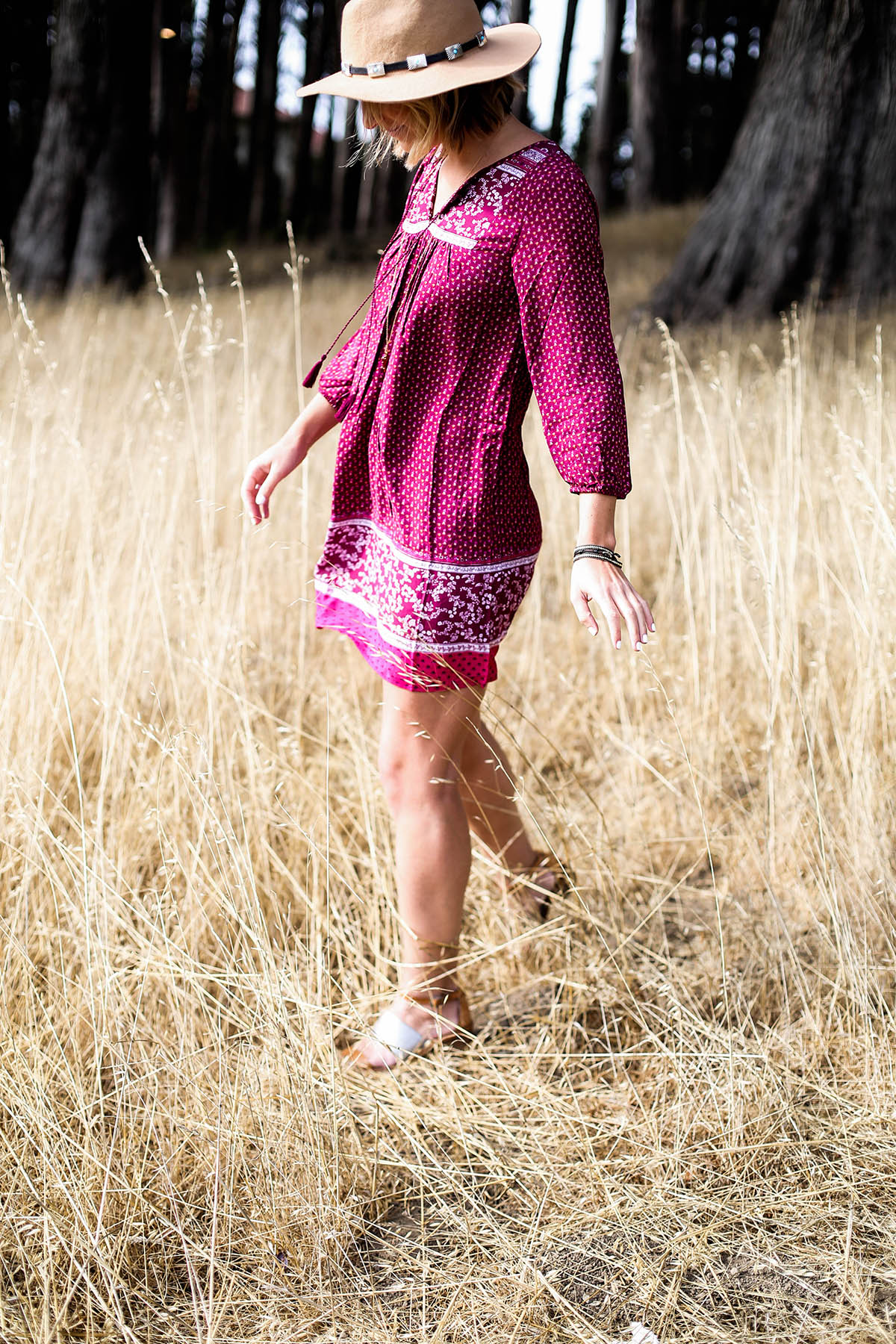 Shop The Post