Styling Advice
The Dos & Don'ts of Leggings
posted on November 7, 2014 | by Amanda Holstein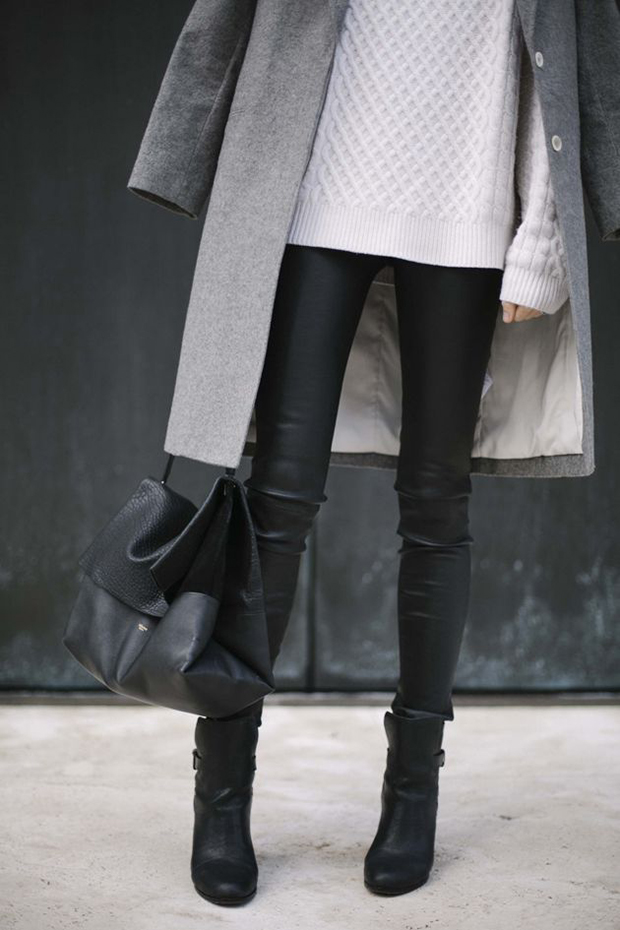 Ah leggings. They aren't tights, they aren't pants, what they are is confusing. If you wear them like pants, they can be too revealing with no pockets or details to cover the, for lack of a better word, crotch area. If you wear them like tights, they tend to be too heavy and distract from the outfit. So how do you wear them?
I've put together my rules for how to wear leggings below, but keep in mind, these are just my rules. Do what makes you feel comfortable!

What Tops to Wear with Leggings
1. Oversized Sweaters & Blouses
Sweaters and blouses that fall below the crotch area and cover your tush are great options for leggings. They aren't too short that they leave the outfit too revealing, and they aren't too long that they'd go better with tights. Try chunky sweaters, long tees, or flowy blouses. Even layer a cropped sweater over a long blouse for a unique look!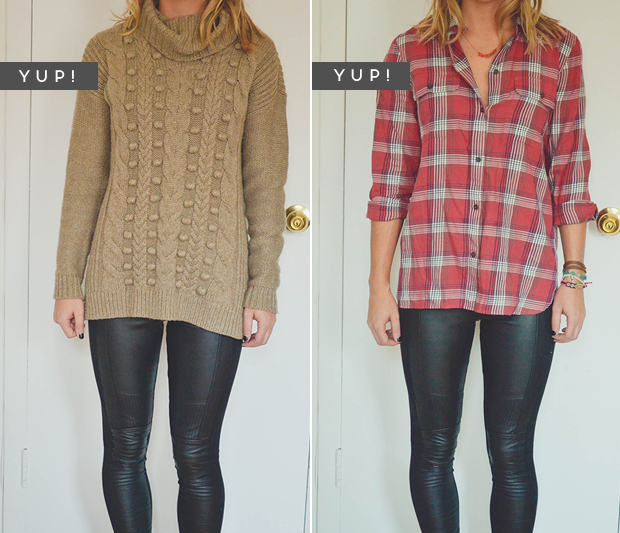 2. The deal with regular shirts
Avoid wearing tee shirts and blouses that fall at the hips. However, the only way these can work is if you layer a long cardigan over them – not a coat that will be taken off, but a sweater that completes the outfit.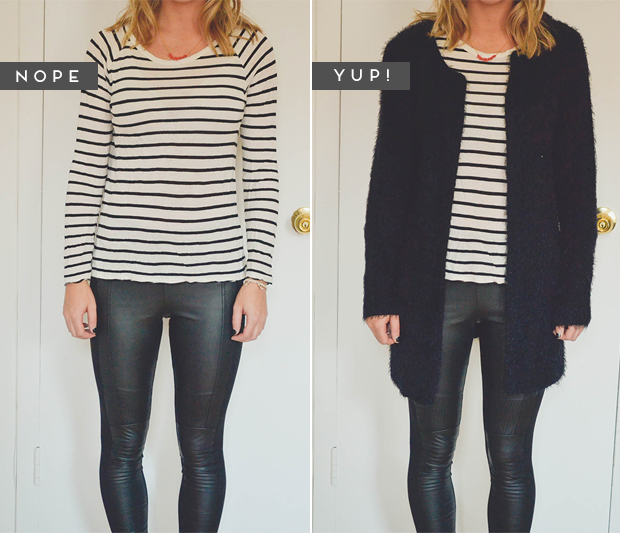 What shoes to wear with leggings
1. Boots
Ankle boots and tall boots are perfect for leggings. If you go with ankle boots, just make sure you choose a pair that doesn't leave any skin showing between the boot and the legging, or the outfit will look incomplete.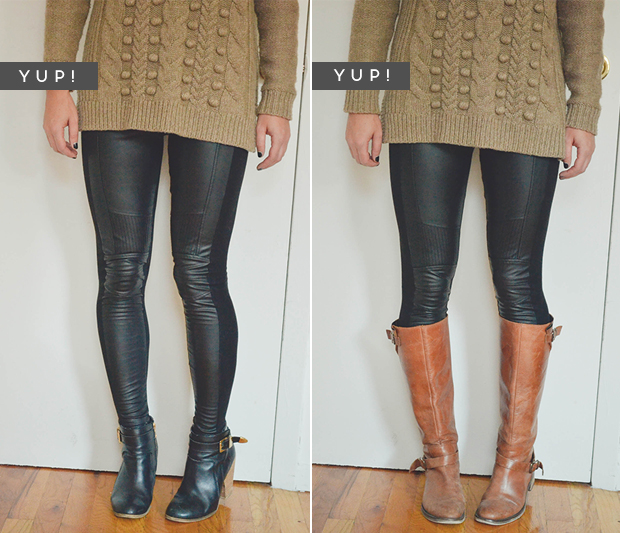 2. Sneakers & Pumps
The sneaker trend was made for leggings. It keeps the look sporty and the silhouette is flattering. Heels are fine as well, as long as they are close-toed like classic pumps.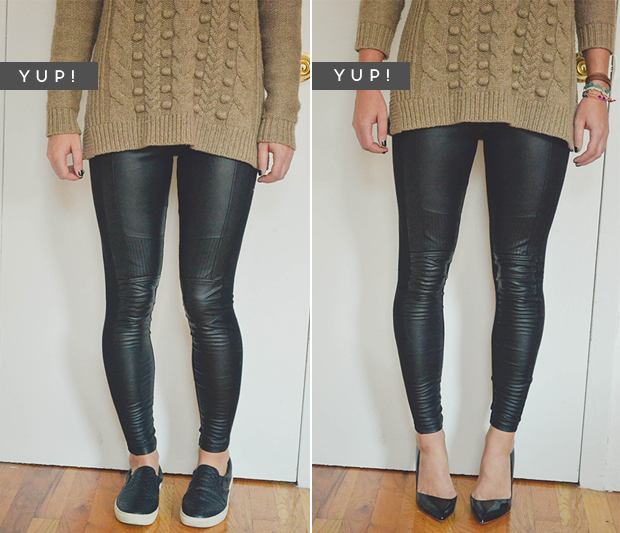 3. Not these…
When it comes to what not to wear with leggings, these are certainly my own opinions so feel free to disagree. I feel that booties that don't cover your ankles are not the right match for leggings. The look appears incomplete to me. As for sandals, heeled or flat, I don't feel that they are a good match for leggings either. I think the look can appear messy and unpolished.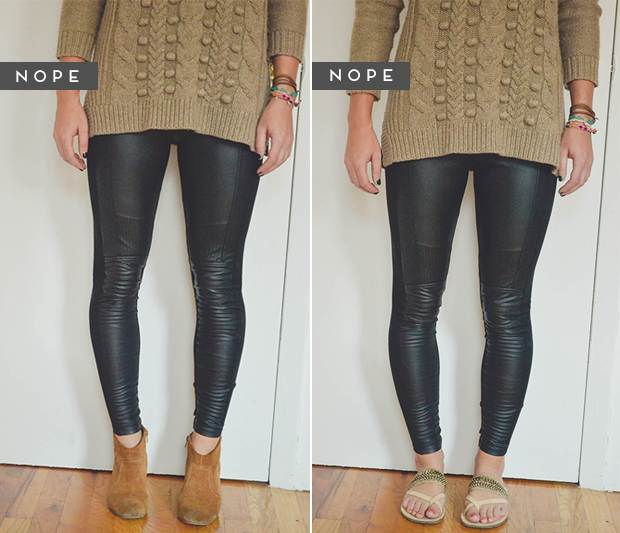 I hope this clears up the leggings dilemma! If you have any other questions on how to wear them, leave them in your comments below!