Makeup
Summer Nights Makeup Tutorial
posted on July 28, 2015 | by Amanda Holstein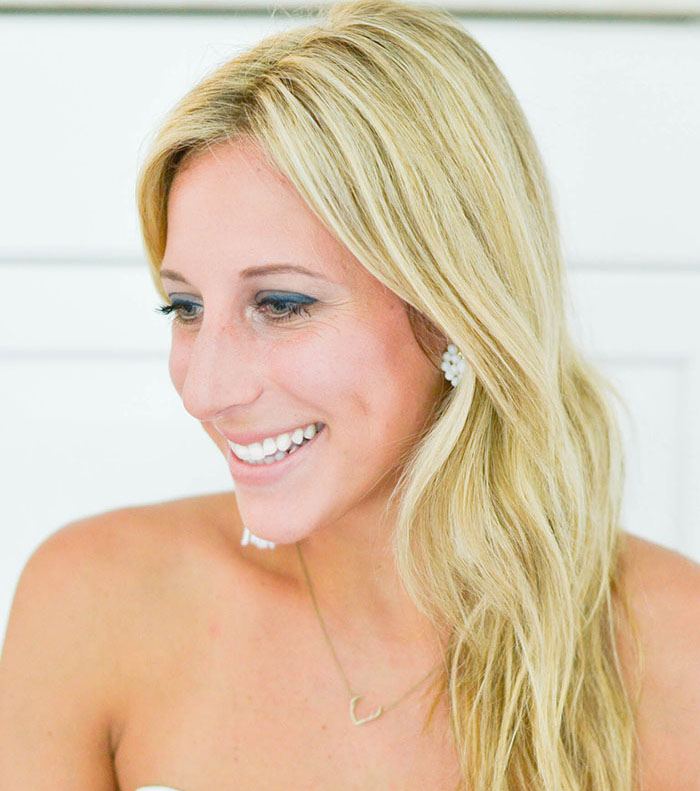 With summer slowly coming to an end (insert grumpy face here), it's time to make the most of it. Grab that crop top or low cut dress you haven't worn yet, break out those embellished sandals, and flaunt those legs while you still can! Find a reason to get dressed up and try this summer nights makeup look with it :).
I'm so excited to team up with Ulta Beauty today to show you this summer nights makeup tutorial. I've actually, for whatever reason, never been to an Ulta store before this and was pleasantly surprised. I didn't realize they had a mix of drugstore and high-end beauty brands — the perfect one stop shop for me. My beauty routine includes quite a variety of brands, so I was excited to see some of my favorites (like Essie, Urban Decay, and Covergirl) all in one place. Check out what I snagged: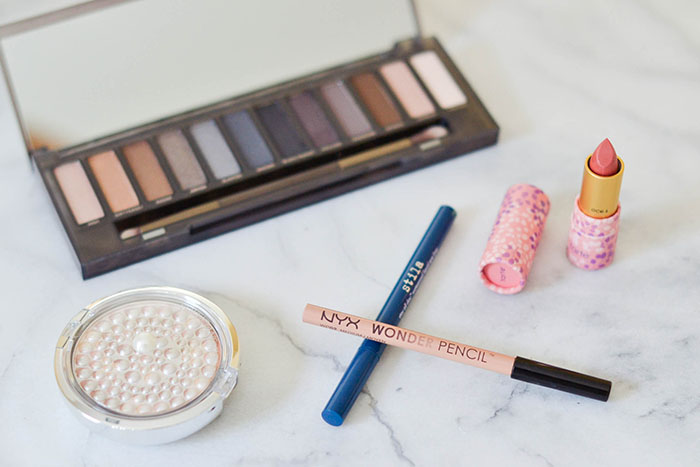 First, I new I had to finally give in and try one of Urban Decay's Naked palettes. Since I really only wear eyeshadow when I'm going for a bold look, I went with the Naked Smoky Palette. Oh my gosh it's gorgeous. And you know how a lot of eyeshadow palettes come with a useless brush you end up throwing away? Well this one does not. The brush is amazing and I'll definitely be using it all the time.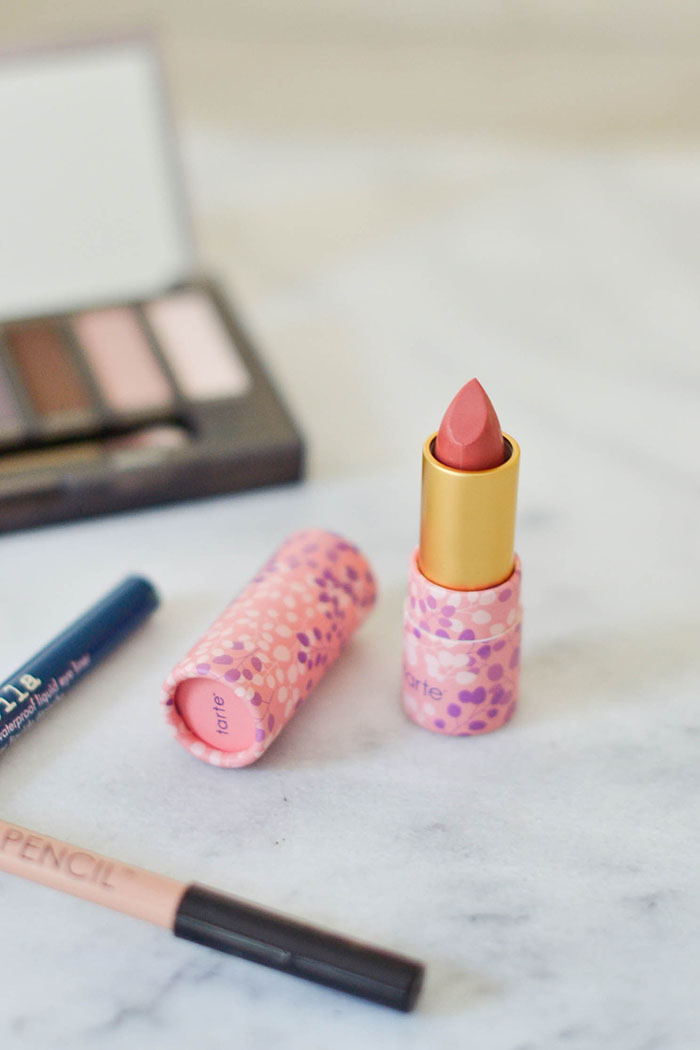 Next, I couldn't resist this adorable Tarte Amazonian Butter Lipstick — the packaging is just too good. The color is also that perfect shade of nude/pink that I can wear everyday, or layer on for a nighttime look. I've also been wanting a blue liquid eye liner and I loved the color and brush on this Stila Stay All Day Waterproof Liquid Eye Liner (I got it in Indigo). When I wandered over to the more affordable makeup section, a couple things caught my eye. This NYX Wonder Pencil can apparently be used as concealer, an eye brightener, and a highlighter! Totally worth it, especially for just $4.49. I've also been wanting something to give me that summer glow, so Physicians Formula Powder Palette Mineral Glow Pearls seemed like the perfect product to top off my look.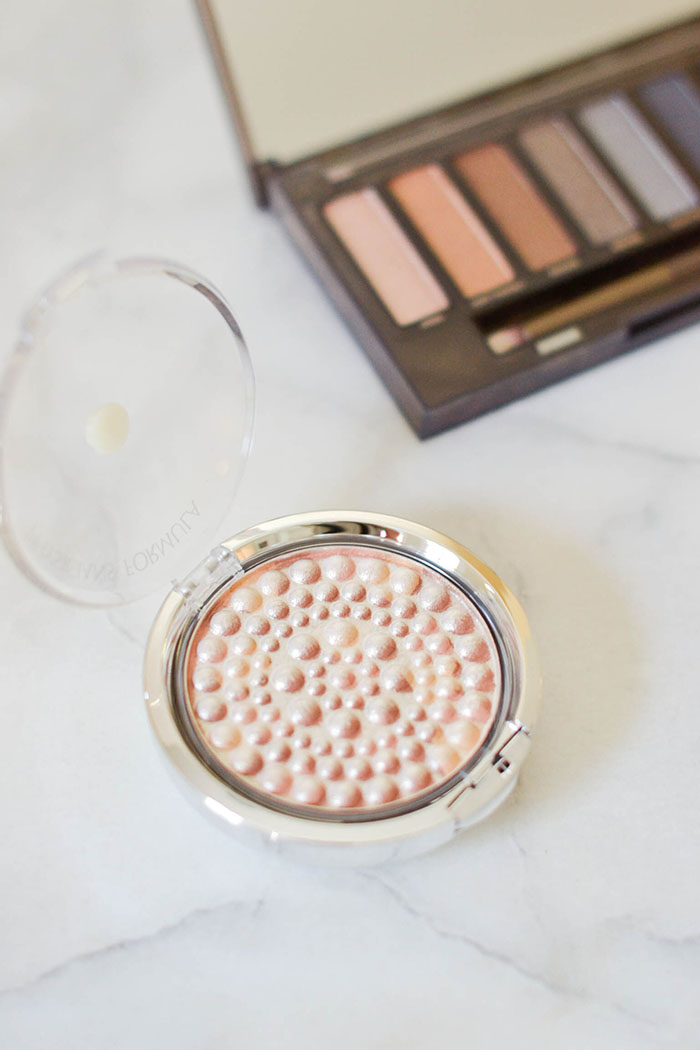 I had so much fun playing with my new goodies to create a makeup look perfect for summer nights. So, you ready for a tutorial? Follow these steps below: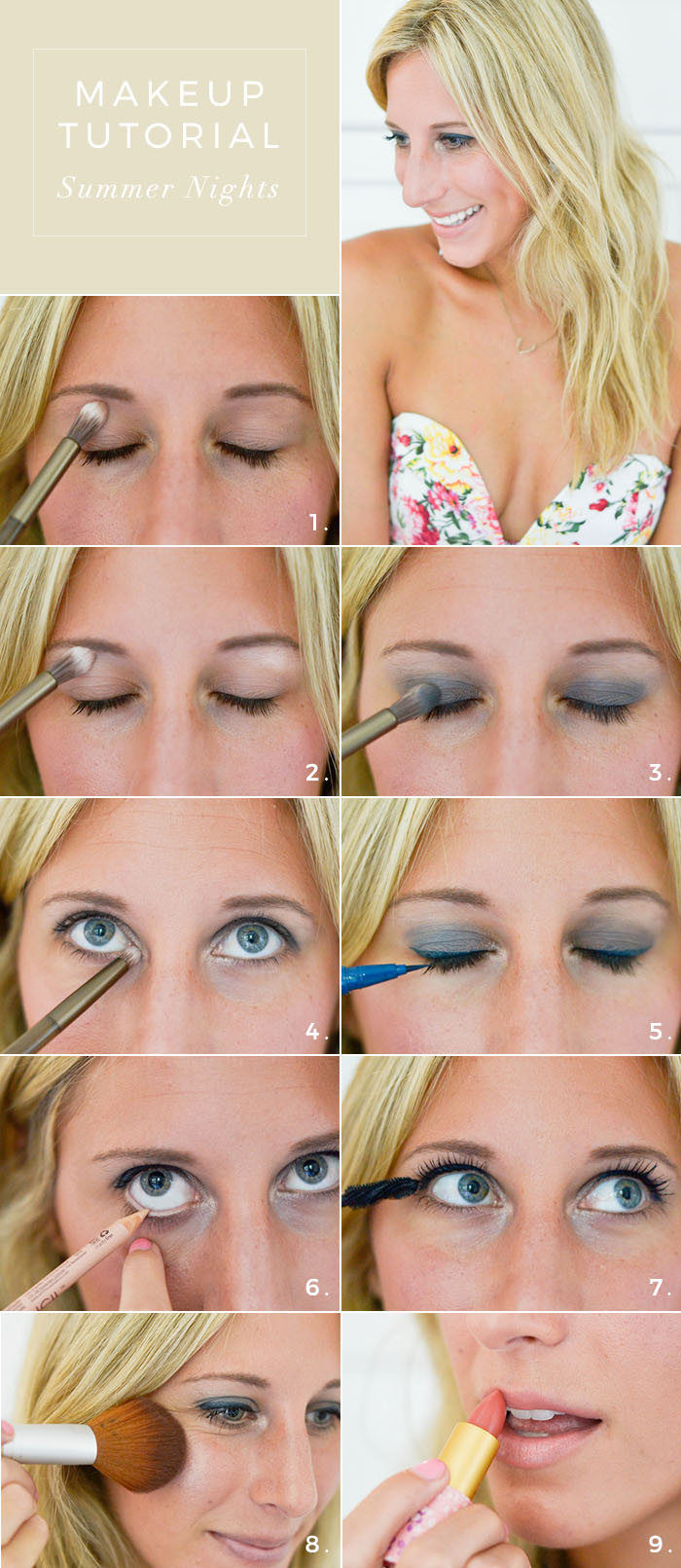 1. First you're going to start with the Urban Decay Naked Smoky Palette. Apply a nude matte color on your lid all the way up to your brow bone.
2. Next, apply a highlight color along your brow bone.
3. Use any of the deeper shades on your entire lid, up into the crease. Make sure to blend this well into the crease.
4. Use a shimmery highlight color at the inner corner of your eyes.
5. For eye liner, use the Stila Liquid Eye Liner to create a winged look (tutorial for that here!).
6. I tried out the NYX Wonder Pencil to brighten up my eyes and loved it! Just apply it to your lower waterline.
7. Finish your eye look with a few coats of your favorite mascara. Mine's bareMinerals Lash Domination.
8. Use a fluffy brush to apply a swipe of the Physicians Formula Mineral Glow Pearls onto your cheekbones (after you've applied the rest of your face makeup).
9. Finish with a couple layers of the Tarte lipstick. Check out the finished look below!
// This post was sponsored by Ulta Beauty. All opinions are my own.
Shop The Post