Travel
What to Pack for a Beach Vacation
posted on April 12, 2018 | by Lisa Bower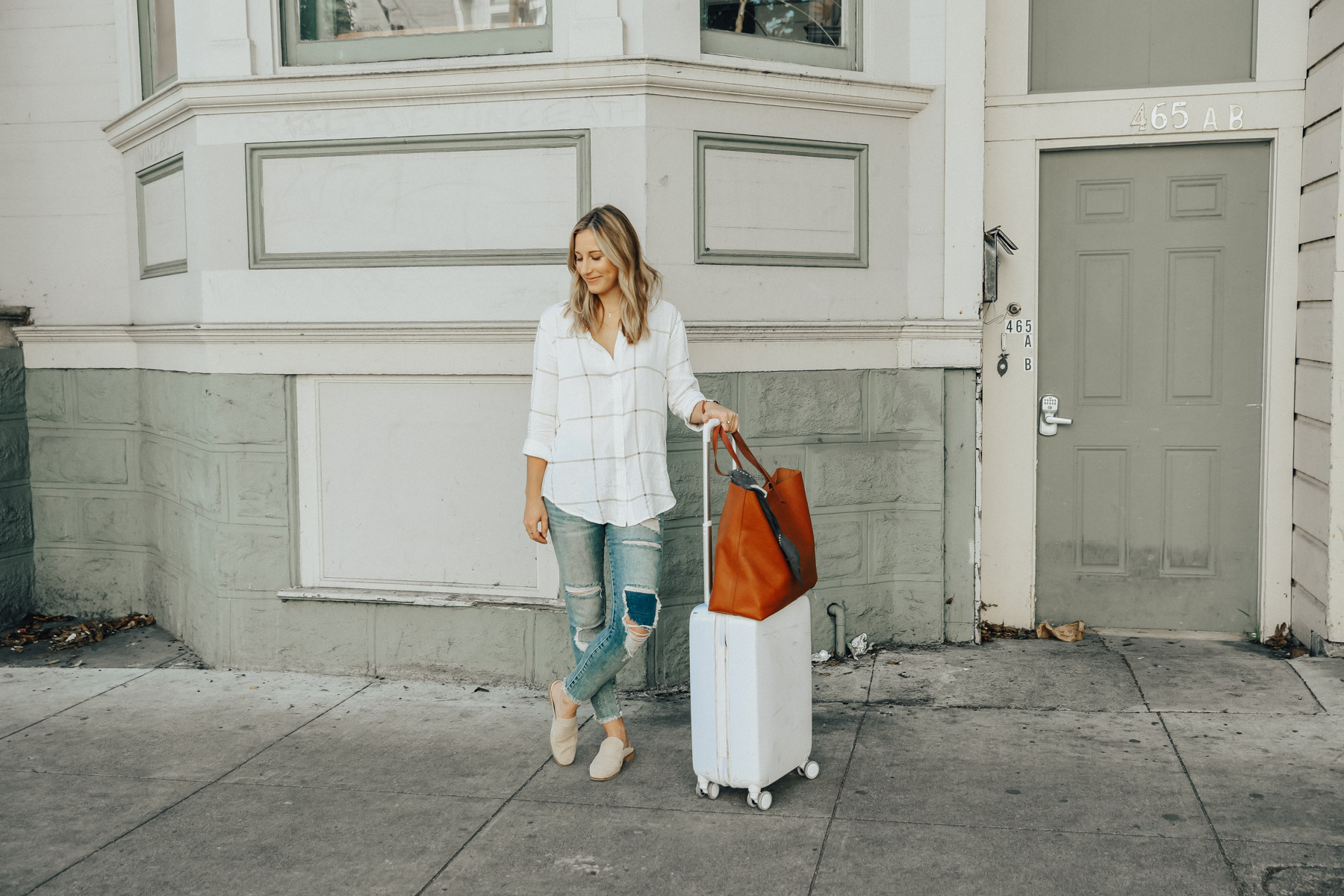 In an effort to temper my feelings about what feels like non-stop rain in San Francisco, I've decided to treat myself to a few new beach essentials for an upcoming trip to Hawaii. As much as I'd love to pack jeans and t-shirts, aka the essentials of my daily wardrobe, my mom always says, "never pack jeans for Hawaii, except for the plane!" So, I've freshened up my beach vacation attire with a few dresses, cover ups, swimsuits and sandals. Here are some of the pieces I've picked up, which you can shop in each section in case you have your own tropical vaca coming up!
Dresses
Dresses are an absolute must for Hawaii's warm weather. In fact, I would argue that you could pack solely dresses for a beach trip. The weather can be humid and muggy and wearing lightweight and airy dress options will be the most comfortable. Not to mention, anything goes on vacation. Dresses you may normally only wear during the day at home work well for evenings out in Hawaii. You can wear bold colors, floral prints, bright whites, to show off your tanned shoulders – just about anything will work! Try to pack dresses that can transition from the beach to an evening out when simply paired with the right jewelry.

Cover-Ups
Beach cover-ups are a necessity for any beach vacation. They are easy to throw on if you have to run back to your hotel room, or when you head to the bar to grab a drink. A gauzy lightweight dress or jumper is perfect to cover up with when you've been laying in the sun too long.

Swimsuits
You can never have too many bathing suits, and before a beach vacation I usually buy at least one new suit. I look for classic styles that will last for years to come. When buying bikinis, I tend to buy pieces that I can easily mix and match with other bikinis that I own. Also, I'm thrilled that one-piece swimsuits are trending again! Throw on a pair of jean shorts or a cute wrap around your waist and the one-piece can double as a top to wear while eating lunch poolside.

Sandals
A beach trip is the perfect opportunity to bust out your favorite sandals and show off your freshly manicured toes! I like to pack at least one casual pair for the beach and the pool and one mid-height heel sandal for evenings out. Every time I've packed cute sneakers, they end up staying put in my suitcase or hotel closet for the entire trip. I've learned to only pack one pair of running shoes for morning walks or hikes.

Beach Bags
Both fashion and function come into play when I'm searching for a beach bag. I usually end up carrying my husband's stuff along with mine, so I need a big bag that can carry everything. Most importantly, I want a cute bag that is neutral and can work throughout the entire trip, from the beach to shopping and exploring the town. I've also learned from experience that I can save on packing by using my beach as my carry-on bag.

Beach Hats
As a young teen growing up in California, I hardly ever worried about protecting my skin from the sun. Over the past couple years, I've began noticing a few sun spots popping up on my face and shoulders. Not fun! Now that I'm older and wiser (usually), I've found a couple beach hats that I absolutely love to protect my face from the sun.

I'm excited to wear a lot of this into Summer 2018, but first, Hawaii time!
What do you always bring on beach vacas?