Fun Things To Do
5 Budget-Friendly Things to do Before Summer Ends
posted on August 7, 2018 | by Laurie Kelso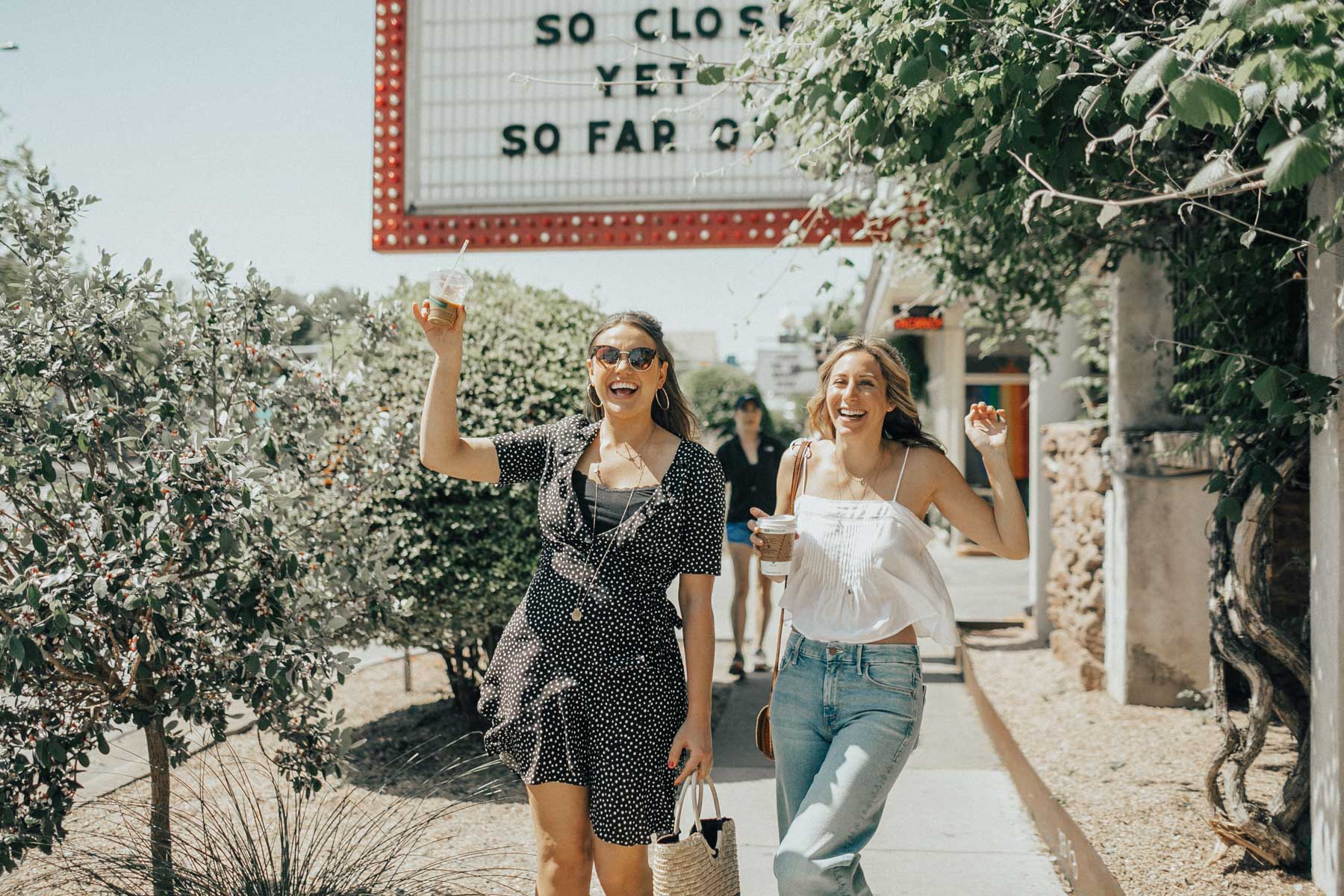 Who else agrees this summer season flew by faster than any other? Personally, the warm weathered months are my favorite times of the year, so I love to take advantage of every moment soaking up the sun. However, summer activities tend to be on the expensive side (hello brunching, shopping, beaching, and traveling). I don't know about you, but I've definitely been guilty of over-spending on fun activities and good food. Here's a list of fun summer ideas that won't break the bank!
CHECK OUT YOUR LOCAL TOWN'S MARKET
Check online or ask around to see if your town (or one nearby) hosts an outdoor market. These markets usually include live music, food vendors, and plenty of people! My friend's and I love to bring a blanket and chairs to relax on the grass and listen to the good music. The food vendors can be a little pricey, so I suggest stopping at the nearest grocery store to grab food beforehand.
GET A MOVIE PASS
The best thing to do when it's unbearingly hot outside is cool down in an air conditioned theater. Am I right? Unfortunately, seeing the newest movie in theaters can be so pricey these days. Instead, head over to moviepass.com and buy a movie theater subscription! For only $10 a month you get unlimited access to the movies. You now have an instant date or girl's night out to see the movies you've been dying to see – at a way lower price. To save a little extra, bring a big purse to sneak in your own snacks and candy.
DIY SUCCULENT DECOR CRAFTING
If you've been on Pinterest lately, it's easy to see that succulent room decor is super popular. The good thing is that they are very easy to make! Plenty of grocery stores sell succulents out front for really low prices. Trader Joe's is a personal fave! Transport the plant into a mason jar and hot glue gun rope around the edges for a cute touch.
SUNSET YOGA ON THE BEACH
Exercising outdoors always beats running on a treadmill in a stuffy gym. And it can be way cheaper! Beach yoga is a fun and cheap alternative to those pricey gym memberships and classes. Grab your yoga mat and some friends and drive down to the nearest beach at sunset hour. After the workout, jump in the water to cool down.
GO THRIFTING
Thrift store finds have become some of my favorite pieces in my closet! When I get the urge to spend some money, I always try to convince myself to check out the local thrift store or flea market first. Buffalo Exchange in San Francisco is among one of my favorites, but you can just Google thrift stores (and their ratings) in your own city. Searching through the racks for a hidden gem is so much fun, plus you get new clothes on a budget! You can even DIY them to make them your own.
I'd love to hear what summer ideas you have on a budget. Let me know!