Decor & Styling
4 Decorating Mistakes to Avoid in Your First Apartment
posted on August 8, 2018 | by Chloe Gibson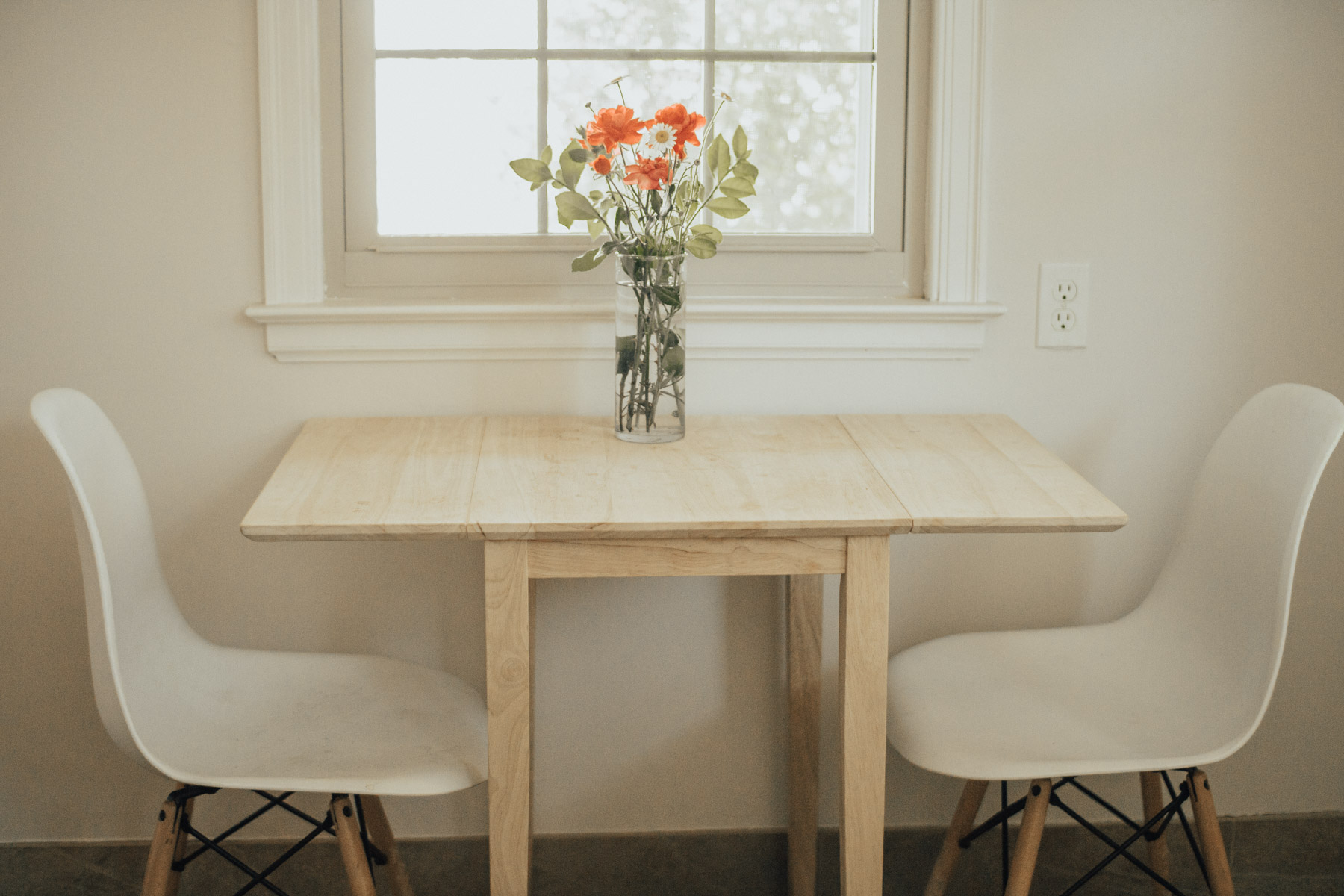 Having a space of your own to decorate after living with roommates and in cramped dorm rooms is quite a liberating feeling. Almost overwhelming. Suddenly you have your first apartment to decorate and not just a tiny room. And, of course, now that you're done with college you want to step it up a notch and make your home feel like an "adult" lives there. At least this is how I felt. I wanted to buy new everything and I needed it all right then.
>Hindsight is a funny thing, but now that I've lived in a few places since graduating, here are four mistakes I made when decorating.
Going into credit card debt for home decor
I have five words for this—it's just not worth it. Do not do it. Do not go to Target and whip out the credit card so you can buy the Joanna Gaines item you swear you have to have. I have been that girl, and I have to work every day to not fall back into it, so please, take it from me. Credit card debt is seriously the worst, and if you dig yourself in deep enough, it can take forever to get out of it. The worst part is when you're looking at the amount you owe and you don't even know what you spent it on. Be patient and save, which brings me to my next point…
Don't rush it
Lack of patience was (and continues to be) one of my biggest issues when it comes to decorating a space. I get an idea in my head and I just have to do it right then and there. It's led to me spending money I didn't have on a lot of things I don't even like anymore. What I've started doing now is slowing down, getting on Pinterest (which I never did before—I know, I'm weird) and reading different design blogs. This way I can gather my inspo and really think things (even small spaces) through before making a big design decision for my space.
Buying everything from a big box store
Target, Home Goods, TJ Maxx, etc.—they're great. I love these stores just as much as the next person. However, I feel like when you buy everything in a room from one of those stores, it can be kind of obvious. I've definitely made this mistake. It's just so hard not to get wrapped up in all the amazing, affordable finds. I've now started to remedy this situation by shopping local. First, I want to support my amazing community. Second, local shops usually have pieces that are completely unique and/or even handmade. This can really help balance out all your big box store finds.
Not asking to paint
I never lived in a rental I wanted to paint, but if you do, you won't know unless you ask! Sometimes all a place needs to feel more "you" is a good coat of paint. I recommend approaching your landlord and pitching the idea. As long as the color is neutral, I feel like they usually say yes. And if they're hesitant, offer to paint it back to its current color before you move out. The same goes for removable wallpaper. There are so many cute options out there, but I think we tend to write them off if we're renting. Don't
Any other 20 somethings who have made these mistakes? What are your tips?