Outfits
What to Wear When Exploring San Francisco
posted on October 19, 2017 | by Amanda Holstein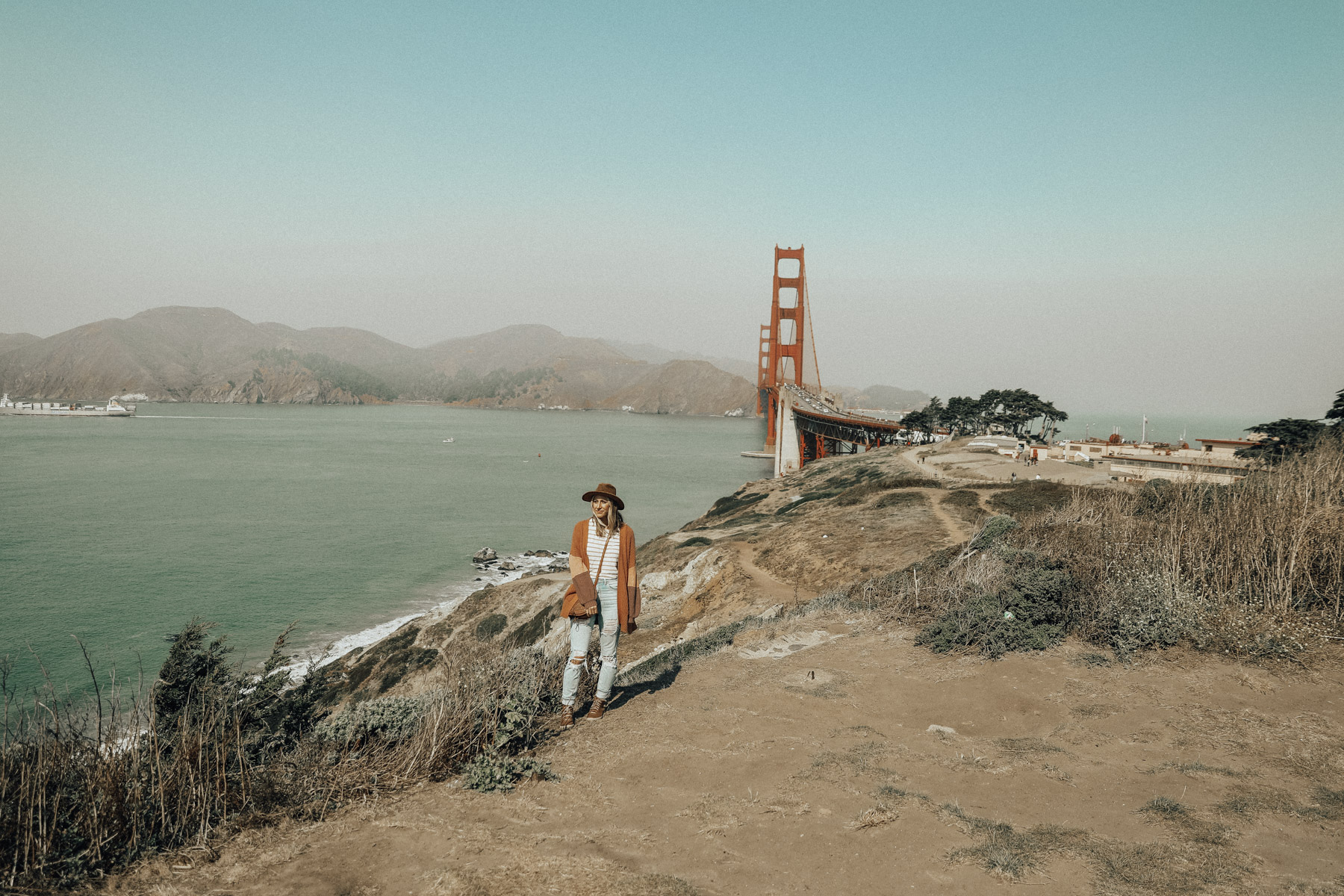 Thank you to Zappos & Merrell for sponsoring this post.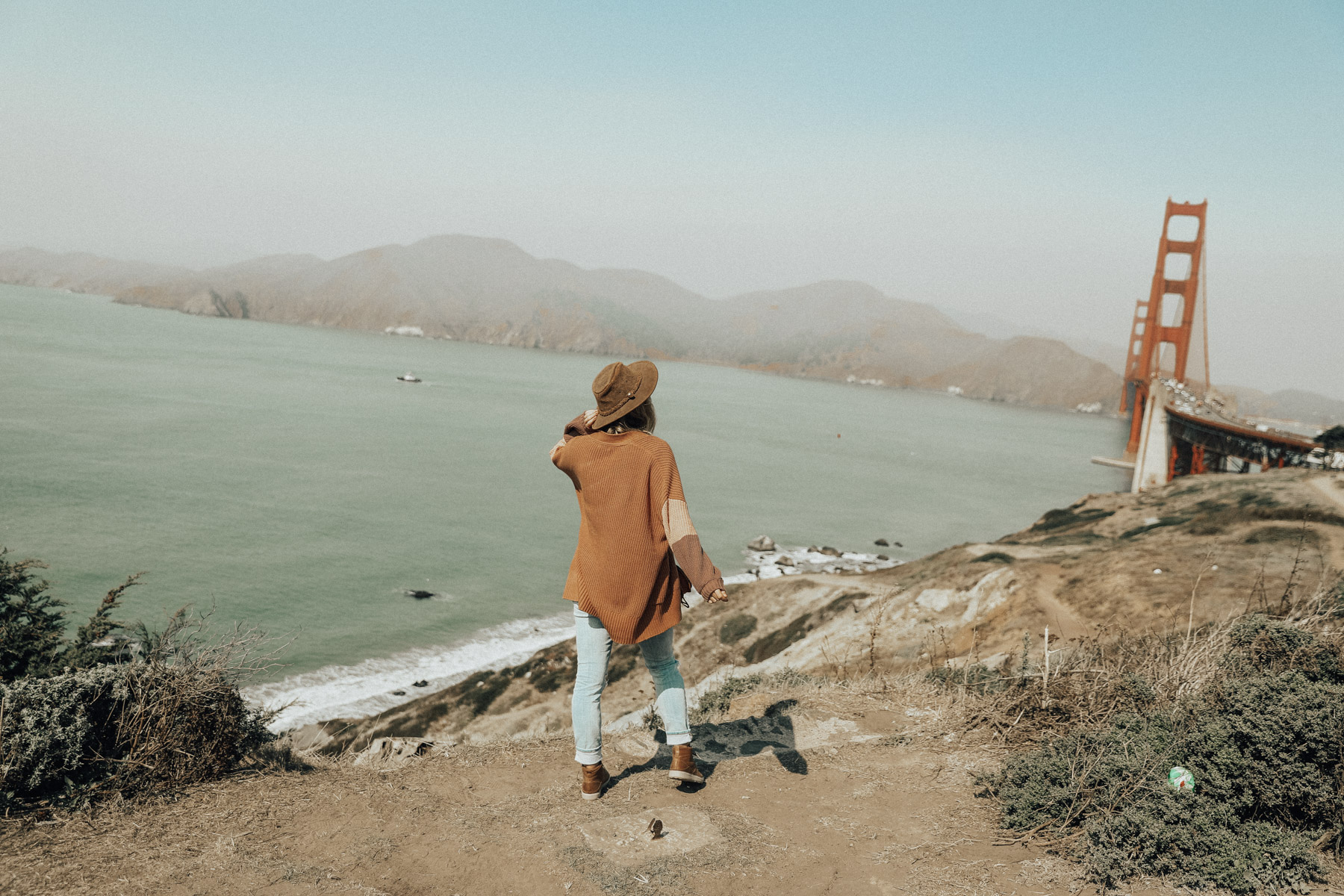 One of the most common questions I get from friends & readers visiting my city is about what to wear in San Francisco. It's a valid concern for a city with microclimates, cold summers, and foggy mornings. The key to dressing for any day in San Francisco is layering. One second you'll feel warm a sunny neighorhood and the next you'll be freezing by the water.
Layers are key.
You'll typically find me in some sort of t-shirt and cardigan combo to solve for this problem. San Francisco is a pretty casual city so you really can't go wrong in a striped tee and oversized cardigan. As for the bottom half of your look, denim is a San Francisco staple. For a trendier touch, I like to opt for my high-rise jeans with some distressed detail. They're still super stretchy so I can wear them all day exploring, but they make the outfit a little more interesting.
Opt for comfortable yet stylish shoes.
With all the hills in this wonderful city, choosing the right shoes is super important. You want something that can go from hiking the coast to brunching in the Marina. I love my Merrell boots for this. They're incredibly comfortable for hiking and super lightweight for exploring all day. Plus, they're perfectly stylish for casual-cool San Francisco. I suggest ordering them from Zappos because of their free 2-day shipping! I'm such a huge Zappos fan, you guys. Their customer service is amazing and they have SO much to choose from!