Makeup
3 Ways to Take Your Eye Makeup to the Next Level
posted on October 15, 2015 | by Amanda Holstein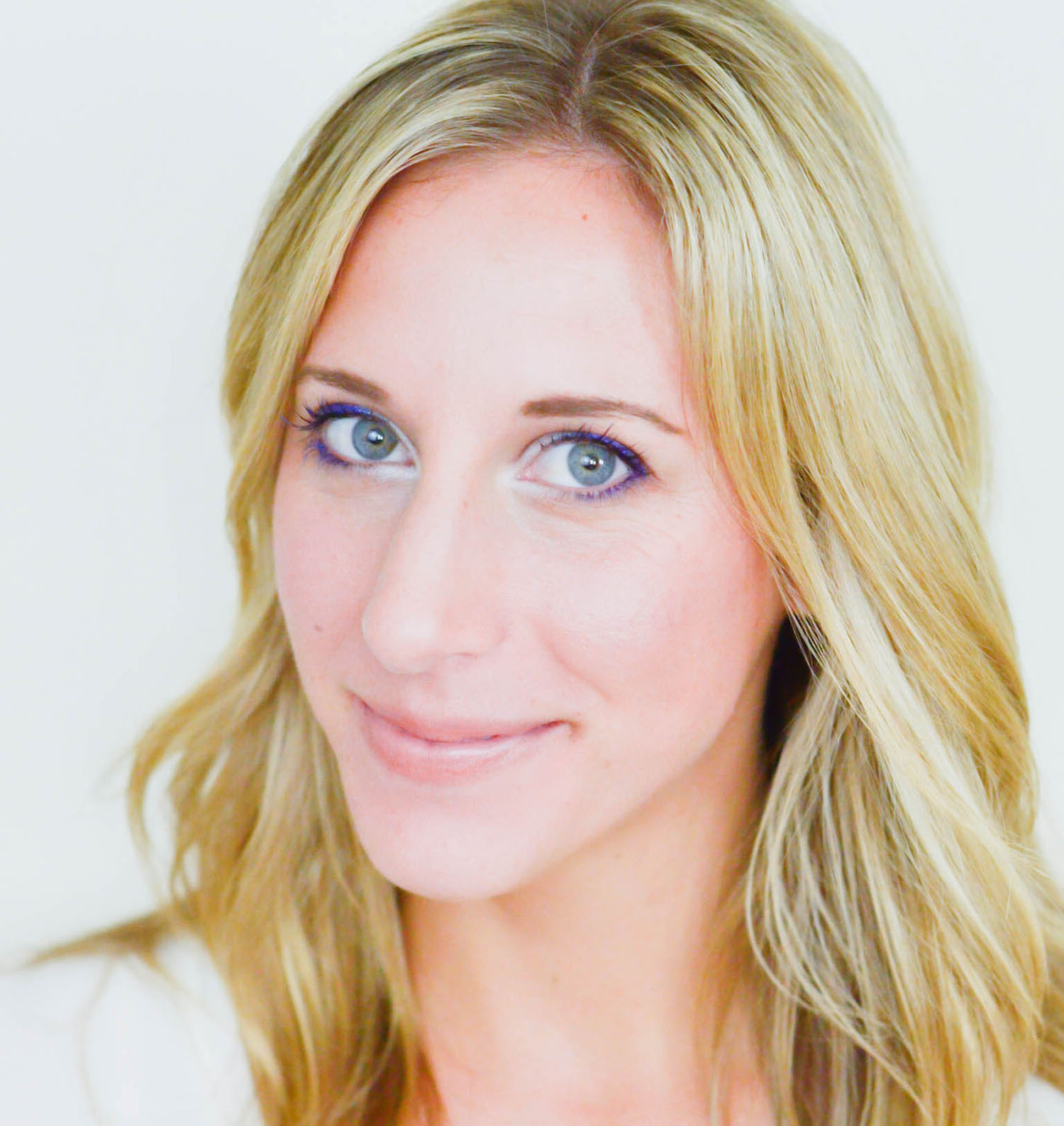 In the spirit of Halloween (and after watching way too many episodes of Project Runway), I've been experimenting with my makeup like never before. After seeing some pretty unique makeup looks on the most recent runways, I got inspired to be a bit more playful with my eye makeup. While some of these trends may seem intimidating, I wanted to show you how you can transform them into everyday, wearable looks. Follow these three tutorials below using some gorgeous and affordable products from Target, and challenge yourself to take your makeup outside the lines!
Electric Eyes
Bright, bold eye colors are having a major comeback, so why not incorporate a little pop of neon purple into your routine? With this look, you'll need NYX Studio Liquid Liner in Purple, NYX Slide on Pencil in Purple Glaze and some white shadow, which you can find in the NYX Smokey Eye Shadow palette. All of these are luckily available at Target and are super affordable!
Use the liquid liner along your upper lash line and the pencil along your lower lash line. Only line your eyes half way, starting from the outside. Use the white shadow on the inner corners, until it blends with the purple on the top and bottom. What do you think?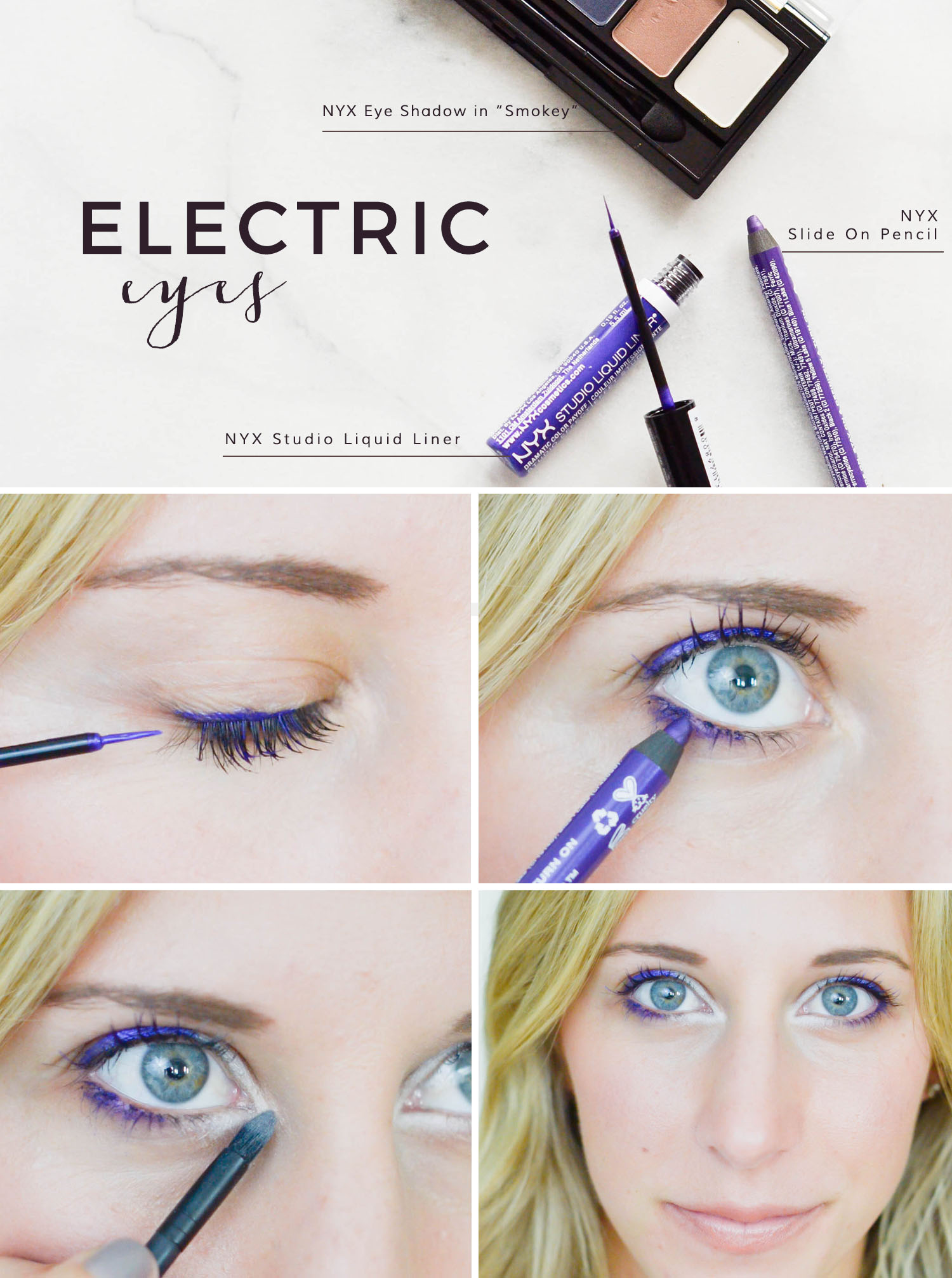 Smokey Eyes
We've all seen the classic smokey eye, but why not try something a bit edgier? This season, the smokey eye has become more of a smudgy eye and I like it! You'll need a dark shadow, a lighter shimmer shadow, a smudge brush and an angled brush for this look.
Use the NYX Smokey Eye Shadow palette and choose one of the darker shades to apply to your lid. I went with the navy for something a little different! Keep the shadow saturated and close to your lash line. Use the e.l.f. Smudge Brush, add a lighter shimmer color and blend the shadow upwards. Use the e.l.f. Small Angled Brush to apply the same dark shadow along your lower lash line and smudge with the smudge brush. I love how dark and edgy this one turned out!
Graphic Eyes
This season's runways were filled with graphic eyeliner looks of all shapes and colors. I love the geometric style of this trend and how you can really play with different shapes. For this look I used NYX The Curve Liner because its unique brush makes it super easy to draw whatever you'd like.
Start by creating a line from the outer corner of your eye upwards. Then add another line to create a "V" shape. Thicken the bottom line and continue you it along your lower lash line, about half way. Because a graphic eye can be quite bold, I finished my look with e.l.f. Lip Balm in "Nude".
Graphic eyes are also the perfect trend to transform into a Halloween look. You can really play with the NYX The Curve Liner like it's a marker and create unique shapes. This look below can work for so many different costumes. Try it for any animal — just add a nose and whiskers and you can instantly become a cat! Or use it for a ninja warrior costume like I did below by pairing it with a high bun and red lips.
// This post is brought to you by Target Style.
Shop the new Beauty collection in stores and online.