Career Advice
4 Career Tips for the December Grad
posted on January 2, 2019 | by Chloe Gibson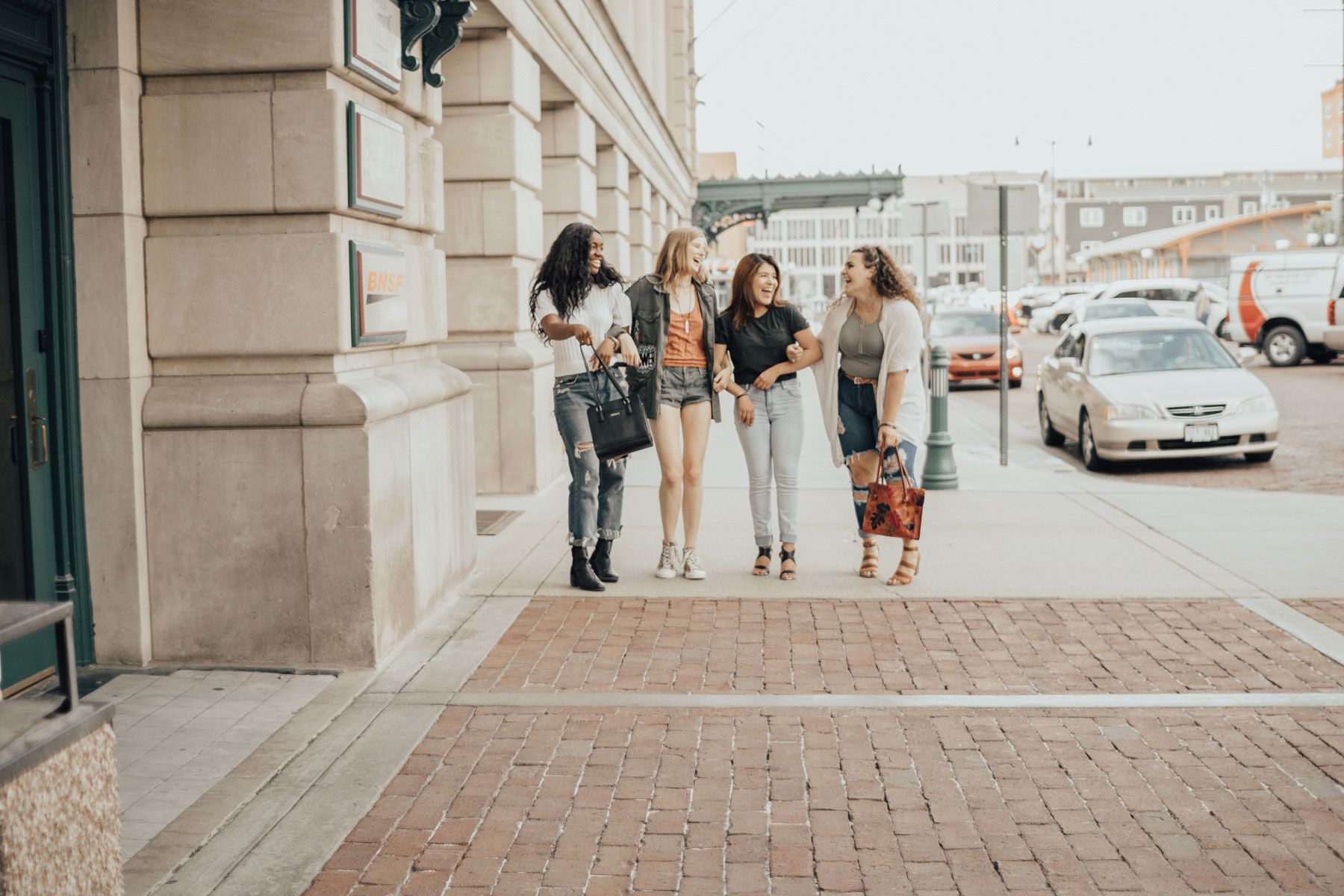 First, let me just say, congratulations! Graduating and earning your degree is such a milestone moment that comes with so many emotions. When I graduated, I was so excited to finally feel like I was starting the next chapter in my life. I was in school for five years and was completely over being in the classroom. Post-grad life turned out pretty difficult for me, though. I was obsessed with finding my "dream job" right out of the gate and found myself unemployed for months. I eventually figured things out, but it was definitely a hindsight is 20/20 kind of a thing.
Anyway, I don't want you to panic! I came out on the other side of my situation OK and learned a few things along the way that I want to share with you all. Hopefully these tips can help you avoid some of the mistakes I made and make post-grad life the amazing experience you want it to be!
Don't be overly picky about your first job
I was fixated on a getting a certain kind of job after I graduated. So much so, I turned down an amazing opportunity my college internship offered me months before I even finished school. It was a great starting salary, amazing benefits and I loved the people I worked with. But because I had this idea stuck in my head about the job I wanted, I ended up turning it down. Instead, I accepted a post-grad internship that paid $10/hr that did not result in a full-time opportunity. At the time, I was convinced I was doing the right thing for my career, but looking back, that post-grad internship did not significantly impact my career path or open any additional doors.
Long story short, I missed out on a huge opportunity to earn good money and get ahead on my then credit card debt and student loans. I like to think that money isn't everything, and it's not, but let's just say I really struggled to pay my bills with the $10/hr internship. I was so concerned about working for a "cool" company that I turned down a perfectly good job that would have been a great stepping stone for my career. It's highly unlikely that your first job is going to be your dream job, so don't be overly picky like I was. Even if you hate it, stick it out for a while (tips on this here) until another opportunity arises.
Everyone's situation is different, but taking this risk didn't pay off for me and if I could go back, I'd probably make a different choice.
Make smart money decisions
It's easy to justify reckless spending in college. I know I convinced myself more than a few times while in school that YOLO was a good enough reason to spend money I really didn't have. After you graduate, it's soooo important to start making better money decisions. Once you nail down a job, focus on paying off any credit card debt and then build your savings. I wish I could say I did this, but I didn't and I kick myself every day for it.
Don't compare your success to others
It's embarrassing how much time I spent comparing my life to others immediately after I graduated. It felt like everyone was making way more money than me, finding more success and that I was just treading water barely staying afloat. We are all on our own journey. Be happy for your friends, but don't waste time comparing their situation to yours. And if you follow people on social media who don't bring you joy and you find yourself constantly looking at their life and feeling less than, click that unfollow button real quick.
Start making connections ASAP
The phrase "it's not what you know, but who you know" is seriously so true. So get out there and start making connections! Even if you're not looking for a job, it's so helpful to have your own network of professional people to act as resources and mentors. And speaking of mentors, find one of those too! There are few things more valuable than the wisdom of someone who has walked the path you're just starting.
And there you have it! Easy peasy, right? Ha, I wish, but you'll figure it out. I hope these tips help and again, congrats on graduating! If you have an experience or tip to add, please share in the comments!