Hair
Haircare Essentials: Products Every Girl Needs
posted on January 8, 2019 | by Lauren Abraham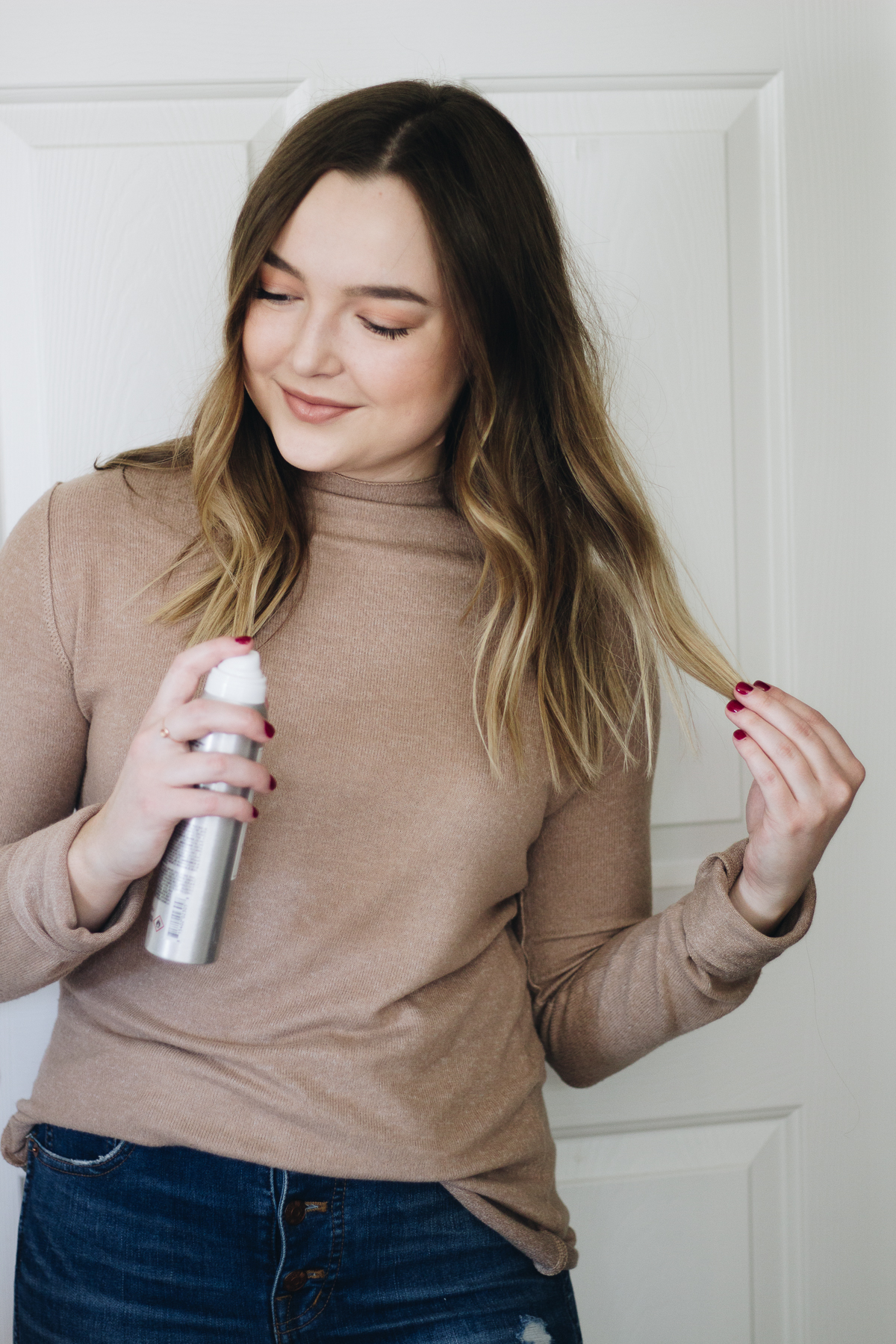 Ever wander through the aisles of the drugstore or scroll through Instagram and become overwhelmed by how many different hair products are out there? If so, you're not alone!
Haircare brands launch new products left and right, many of which make big claims that convince us we won't be able to achieve our dream hair without them. But do we really need all of those products? And most importantly, how do we know if they actually work?
When it comes to taking care of your hair, you don't necessarily need a cabinet full of mousses, detanglers, and hairsprays. Instead, it's all about having the right products…the essentials!
So, to save you time you might spend on researching and money you could potentially spend on products you don't need, we put together a list of haircare staples that every girl should own. With these products, you'll have everything you need to keep your hair healthy without breaking the bank.
A Good Shampoo & Conditioner
First things first, it's important to have a good shampoo and conditioner that work for your specific hair type. Now, we all have different hair types, so this won't look the same for everyone. The products you use to wash your hair can really affect the health of your strands, so it's important to choose carefully!
Here are a few things to keep in mind when looking for a shampoo and conditioner that's right for you:
-Scalp type: Does your scalp tend to be oily or dry? If you tend to be on the dry side, you might want to look for a moisturizing formula. On the other hand, if your scalp produces oil quickly, stay away from anything overly moisturizing, which could cause buildup.
-Hair texture: In addition to your scalp type, your hair texture is probably the most important thing to consider. If you have fine hair that tends to fall flat, a volumizing formula might work best. However, if you have thicker, courser hair, a smoothing shampoo and conditioner might do the trick.
-Washing frequency: This factor is commonly overlooked, but the frequency of washing your hair matters! For example, if you wash your hair every day, you won't want to be using an intense clarifying shampoo, which could be stripping your hair of its natural moisture…but if you wash your hair only once a week, your hair might really need the clarifying shampoo to fully clean your scalp.
-Ingredients: Unfortunately, some shampoos and conditioners contain ingredients that have the potential to harm your hair. A few to watch out for are sodium lauryl sulfate, parabens, sodium chloride, and synthetic fragrances and colors.
-Reviews: If you're wondering how a product works, look no further than customer reviews! Hearing about others' experiences with the product can give you a good indication of whether or not it will work for you.
Something else to keep in mind while on your search is that it's okay to mix and match! Shampoos and conditioners are often sold as 'sets,' but it's perfectly fine to mix brands and formulas. After all, shampoos and conditioners serve very different purposes!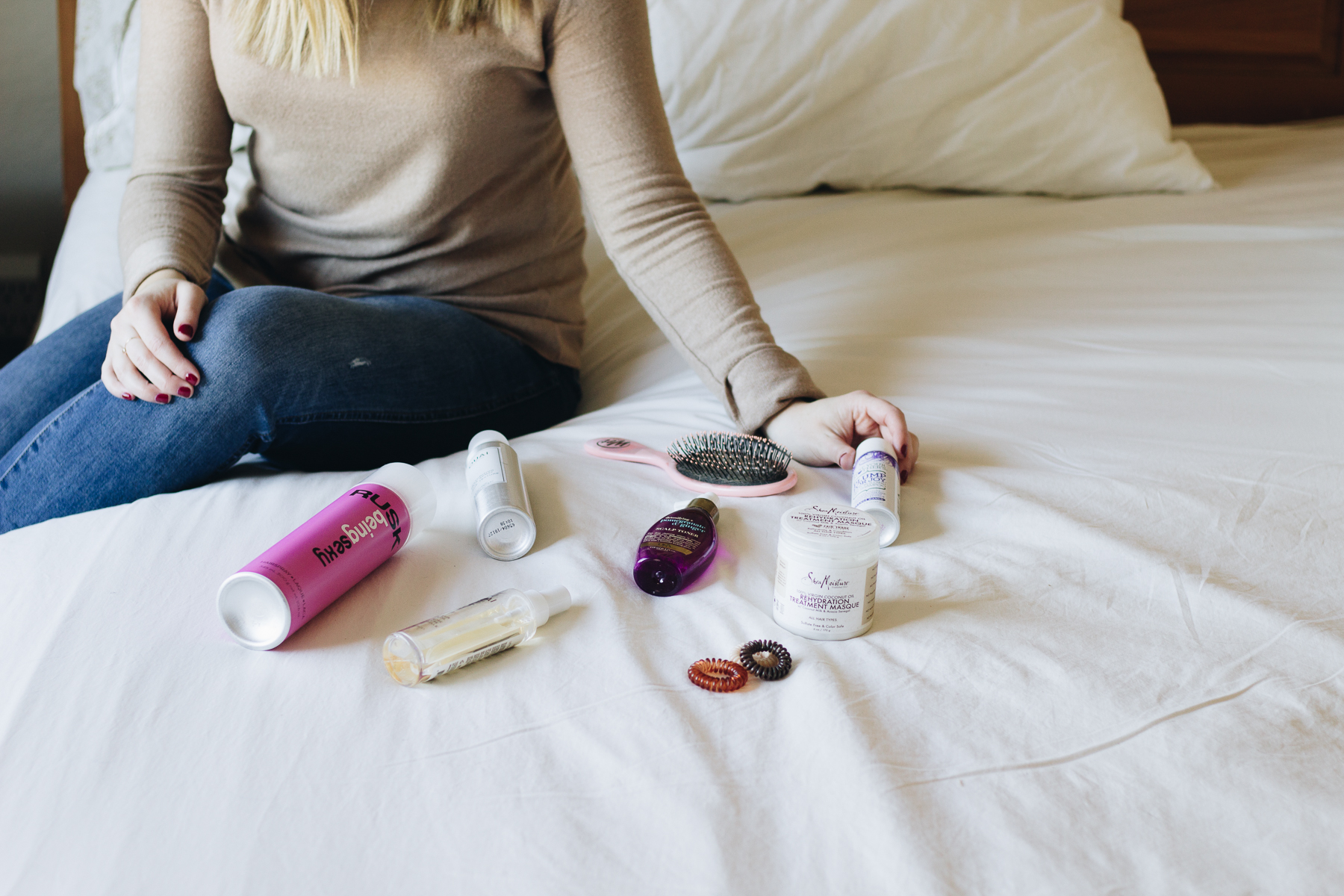 The Right Tools
In addition to having the right products, it's also important to have the right tools to care for your hair. If you're someone who wears your hair up frequently, you might want to invest in some damage-free hair ties, like from Invisibobble! These ties have a coiled design that grips the hair without pulling or leaving creases. Despite what it might look like, they actually hold your hair in place really well! They come in a ton of different colors, too.
Another staple to keep in your collection is a Wet Brush. These brushes are specifically designed to be used on wet hair, but they work great on dry hair as well! They have soft bristles that detangle without tugging on your hair, which can cause damage!
Hair Mask or Deep Conditioner
The benefits of using a hair mask or deep conditioner are endless, especially during the colder months! Setting aside some time once a week to give your hair some extra TLC can help keep your strands moisturized and strong, preventing dryness, breakage, and split ends!
An amazing hair mask from the drugstore is SheaMoisture's 100% Virgin Coconut Oil Rehydration Masque. It's super moisturizing without being too heavy, and you can find it on Amazon for only $13!
Scalp Treatment
Healthy hair starts at the scalp. While we might not realize it, many of us walk around with product buildup in our scalp, which can affect hair growth and throw off its natural cycle of producing oil. Every once in awhile, it's important to give your scalp a good cleanse by either doing an apple cider vinegar rinse (such as with DPHue's Apple Cider Vinegar Hair Rinse) or using a scalp toner, like the OGX Detoxifying + Pomegranate & Ginger Scalp Toner. This product gives your scalp a cool, refreshed feeling, and it smells amazing!
Leave-In Spray
When your hair is wet after getting out of the shower, it's at its most fragile state. Before brushing it out, consider using a multipurpose leave-in spray like the It's A 10 Miracle Leave-In Product. Not only will this product help to detangle your hair, but it will also provide heat protection and leave your hair feeling moisturized, smooth, and shiny.
A great leave-in option available at the drugstore is the Garnier Sleek & Shine Leave-In Conditioning Cream. This is an amazing product to use before blow drying and styling, as it will protect your hair and fight any frizz or flyaways!
Texturizing Spray
If your hair tends to fall flat throughout the day, a good dry texturizing spray can be your best friend! These sprays can be used at the root for added lift or throughout the lengths of your hair for texture and volume. A great tip is to flip your head upside down after styling and give it a light spray–when you flip your head back up, you'll have tons of volume!
An amazing texturizing spray option is the Ouai Texturizing Hair Spray, which is essentially a combination of dry shampoo and a hairspray. It provides a good amount of volume and texture while also holding your style!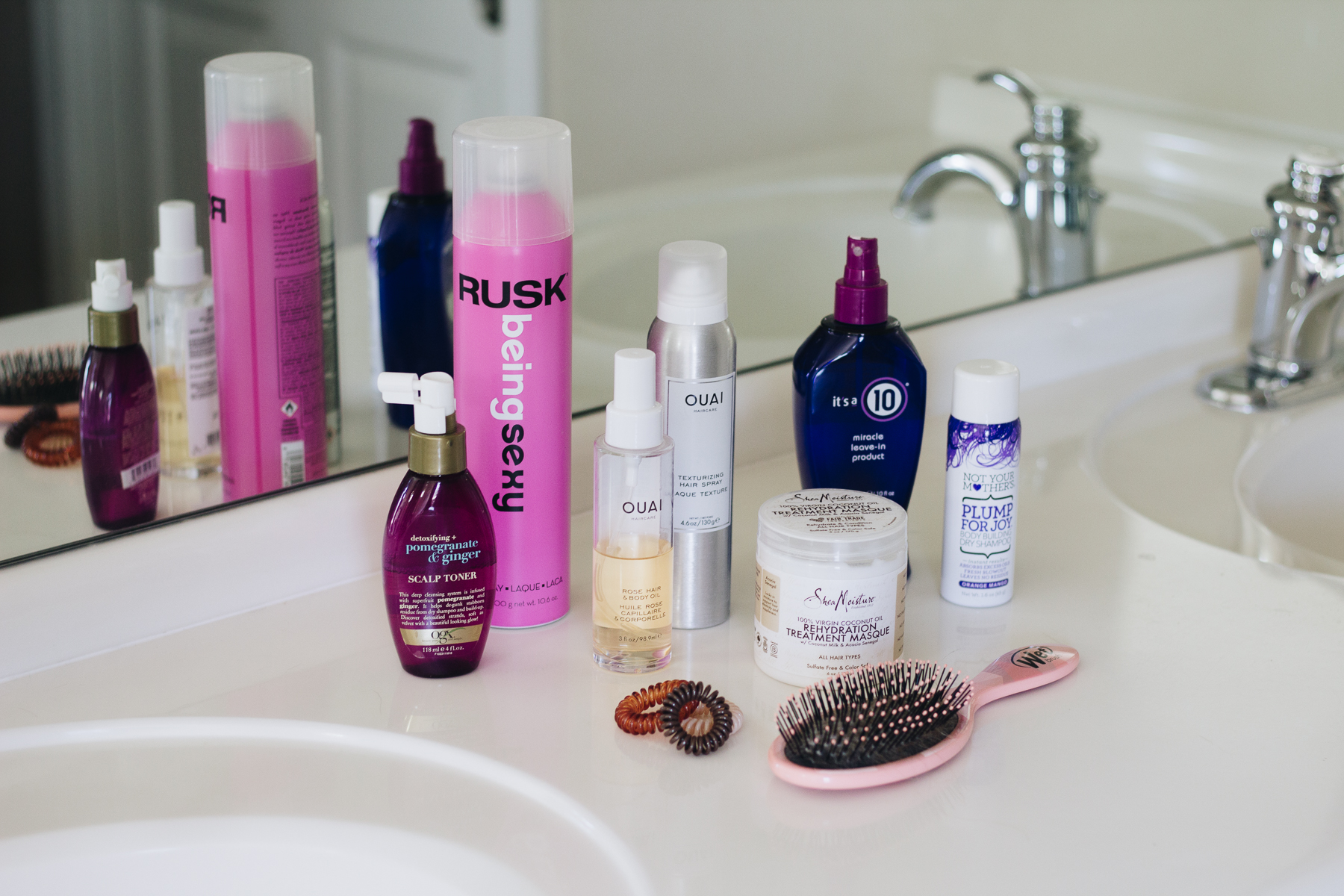 Hair Oil
Nothing beats a good hair oil. After applying your leave-in product, using a hair oil can really seal in the moisture and provide a boost of protection and nourishment before styling your hair!
The Ouai Rose Hair & Body Oil is perfect for girls with fine hair–it's super moisturizing without being to heavy. If you're looking for something a bit more nourishing, try Moroccan Oil or even L'Oréal's Elvive Extraordinary Oil Deep Nourishing Treatment.
Applying a bit of hair oil after styling can also be the perfect finishing touch if you want an extra boost of shine!
Dry Shampoo
Dry shampoo can be a lifesaver when you need to freshen up your hair in a pinch, which makes it a great essential to always keep on hand! However, it's important to use dry shampoo sparingly–you want to stay away from creating too much buildup.
An amazing dry shampoo from the drugstore is the Not Your Mother's Plump for Joy Thickening Dry Shampoo. This formula does a great job of soaking up oil while also adding volume!
If you tend to have a sensitive scalp, opt for a natural dry shampoo like the one by Primally Pure. This product contains only a few simple ingredients, but it's just as effective as other dry shampoos out there!
In the end, building your hair product collection is specific to you, and it might take some trial and error. This list is just designed to get you thinking about the types of products to keep on hand to keep your hair looking its best!
What are some essentials you keep in your haircare collection? Let us know in the comments below!
Shop The Post