Hair
4 Super Easy Festival Hairstyles
posted on March 30, 2015 | by Amanda Holstein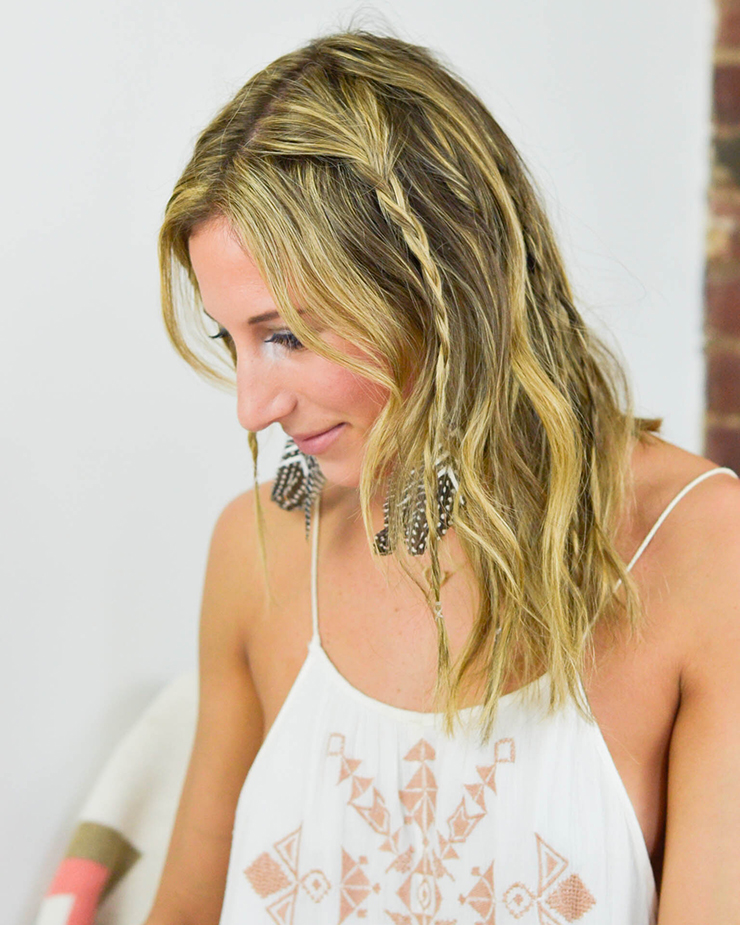 For those of you getting ready for festival season, I'm sure you've been stocking up on the necessities. You know…crop tops, denim cut-offs, boho dresses…everything your wardrobe needs to do festival season right. But no outfit is complete without the perfect festival hairstyle to go with it. What do I mean by festival hair? That undone look – messy waves, and of course, tons of braids. So if you're looking for a hairdo (or four) to get you through the shows, then I got you covered.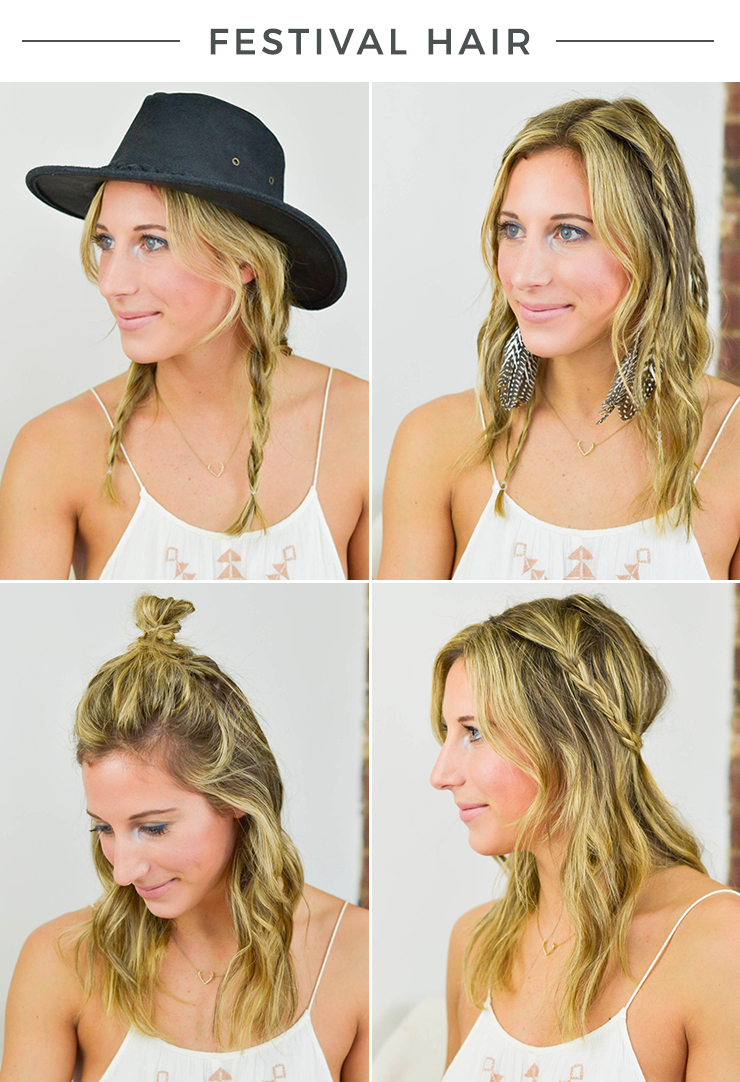 Although I promise you these are easy, I'm not gonna leave you hanging without some step-by-step tutorials. That would just be mean. So follow along below and take your pick. I suggest starting off with day old hair or spraying some texturing spray. This will allow the braids and other styles to hold better.
Option 1: Messy Pigtail Braids
Or as I like to call them: not-your-fifth-grade pigtail braids. Start as usual by parting your hair down the middle (or wherever your natural part is). Braid each side as you normally would and secure with a tiny clear elastic. Loosen the braid by pulling it apart, starting from the top. I suggest pulling the hair tie down a bit to give you more space to loosen the braid. Now use a small comb to tease the hair above the braid. This will create volume and give you that messy look. I also like to comb up the braid to give it some messy texture as well. Add a bohemian hat and you're done!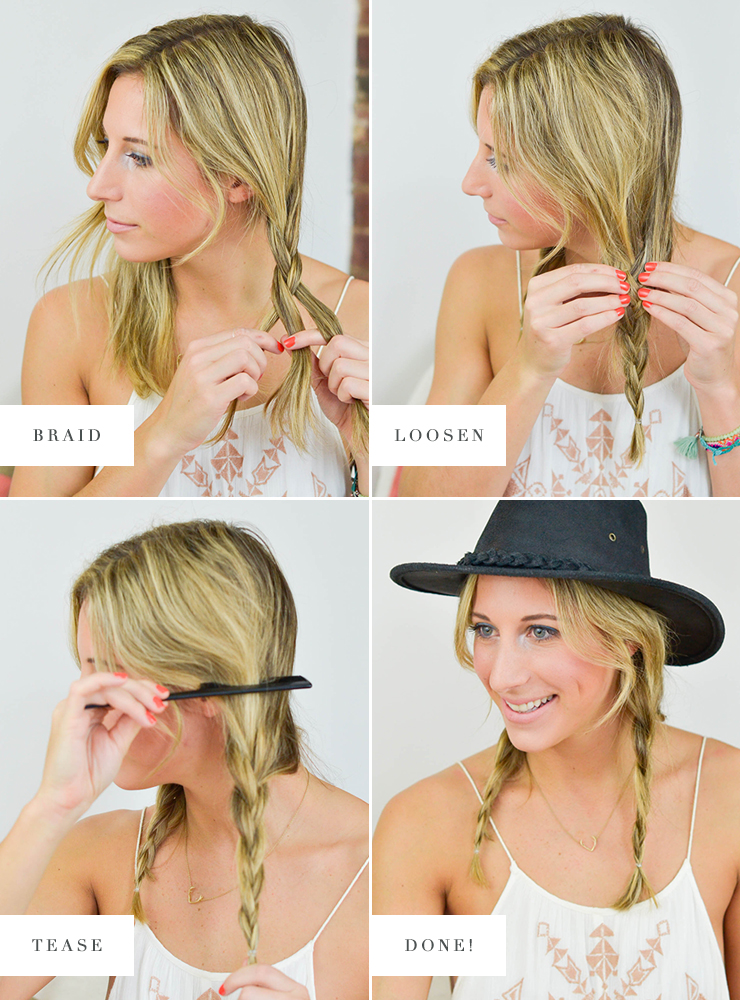 Option 2: So Many Braids
This is probably my favorite festival hairstyle, mostly because you really can't pull it off in any other situation. Start by creating loose waves with a curling wand. Then, all you have to do is create a bunch of small braids scattered throughout your hair. I recommend about 7-10. You can alternate sizes, making some smaller than others. I also recommend making sure to braid from different layers – make sure there are some underneath, on top, etc. Secure with tiny clear elastics and finish with some feather earrings.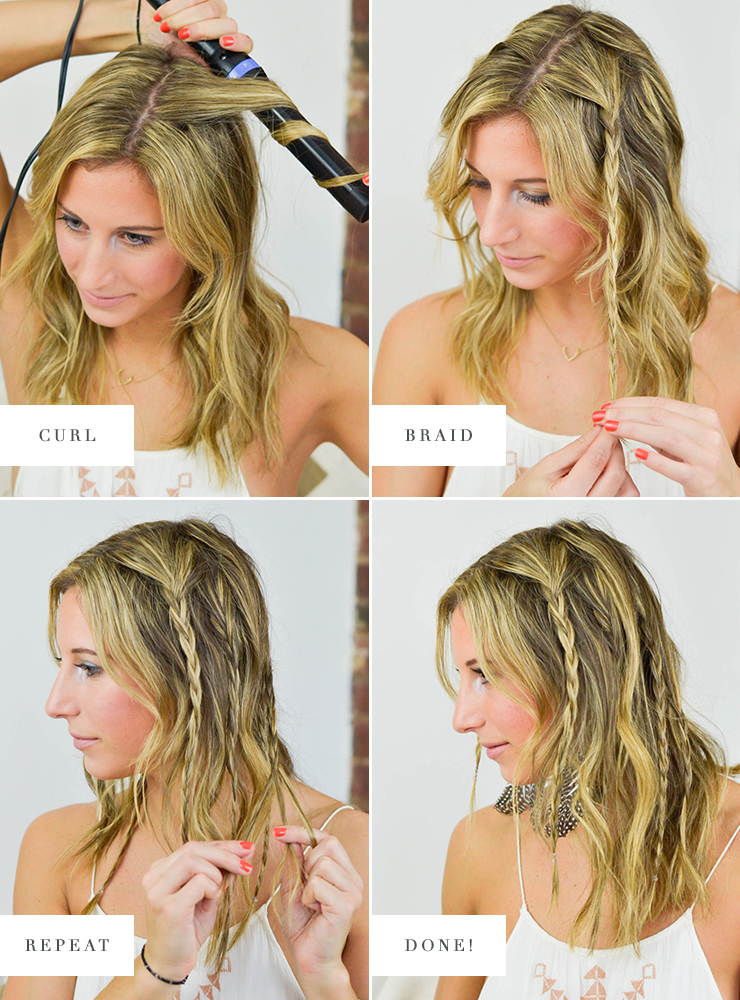 Option 3: The Half-Up Top Knot
A recent obsession of mind, this hairstyle is perfect for that cool girl vibe. Just toss up the hair around your crown up super high into a messy bun. My messy bun tutorial might help! Use a curling wand on the hair that's left down. Make sure to keep it super messy and natural looking by alternating the directions of the curls and only holding the iron for a few seconds. Pull a couple pieces from behind your ears and you're good to go.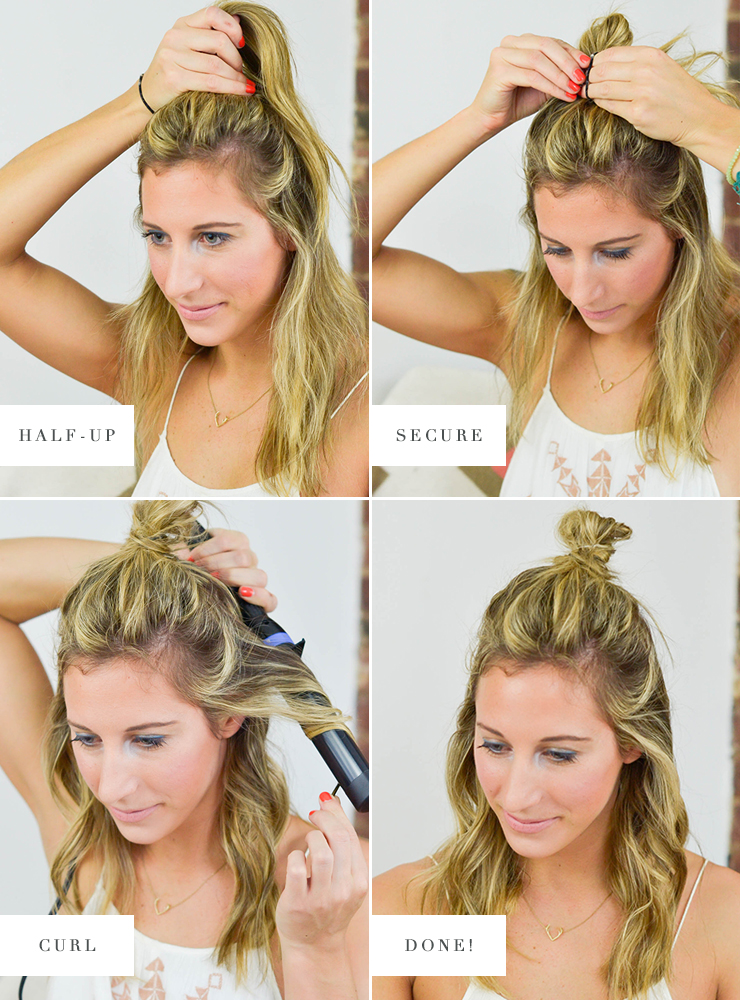 Option 4: Princess Braids
If you're looking for something a touch more feminine, go for these super simple princess braids. Start with wavy or straight hair. Create two braids, one on either side of your part, and secure them with clear elastics. Pull each one back behind your head, one at time, and secure with a bobby pins. I like to tuck the ends of the braid into the bobby pins as well. I suggest adding hairspray (this one smells amazing!) for some extra hold.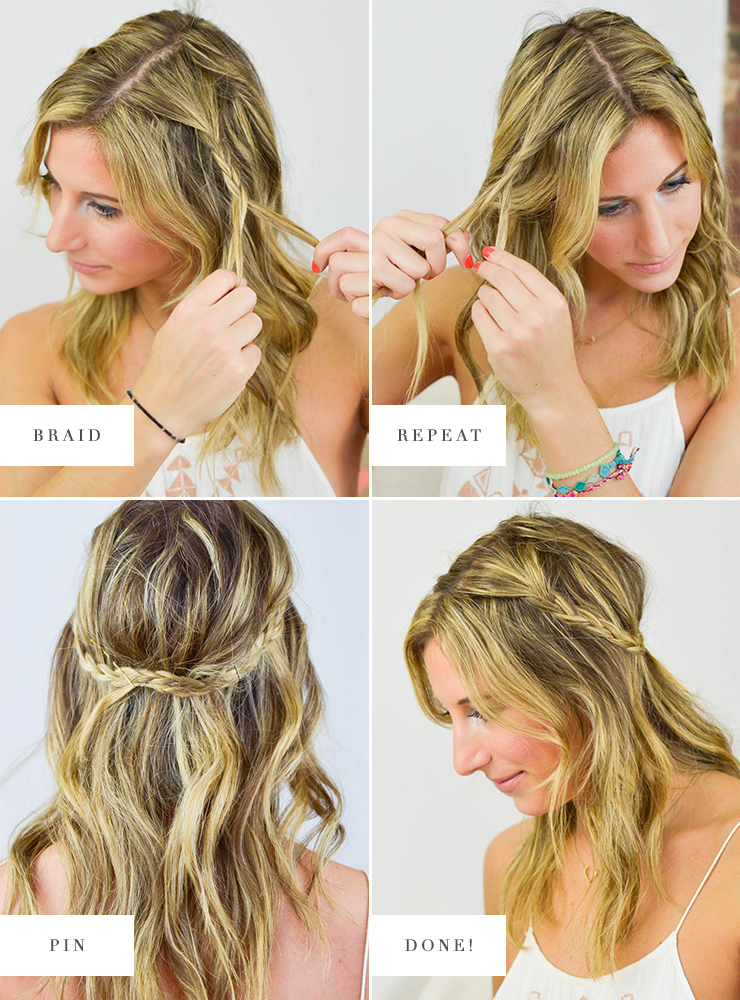 Which one's your favorite?