Entertaining
5 Simple Steps to Creating a Beautiful Tablescape
posted on May 17, 2018 | by Amanda Holstein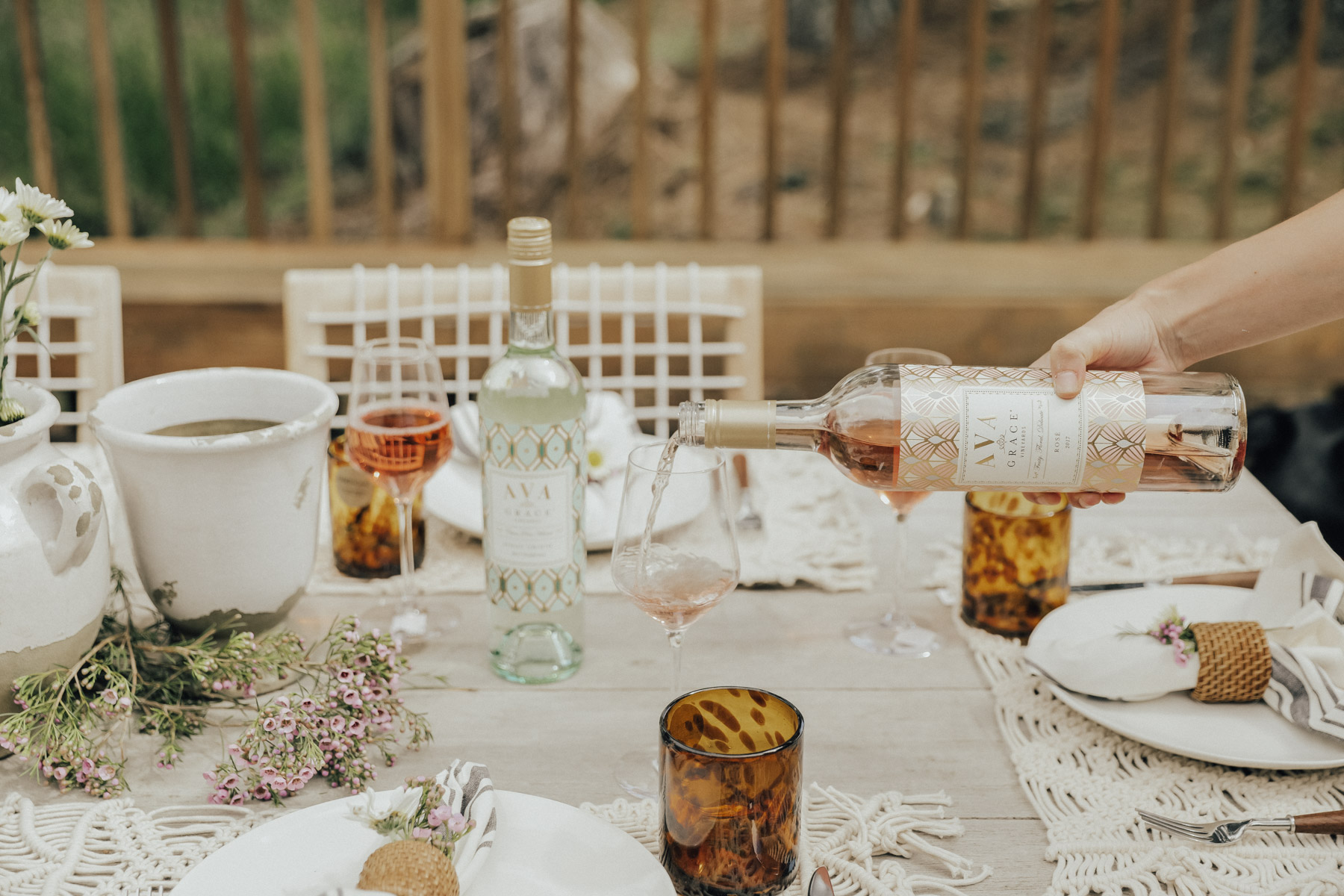 Thank you to AVA Grace Vineyards for sponsoring this post.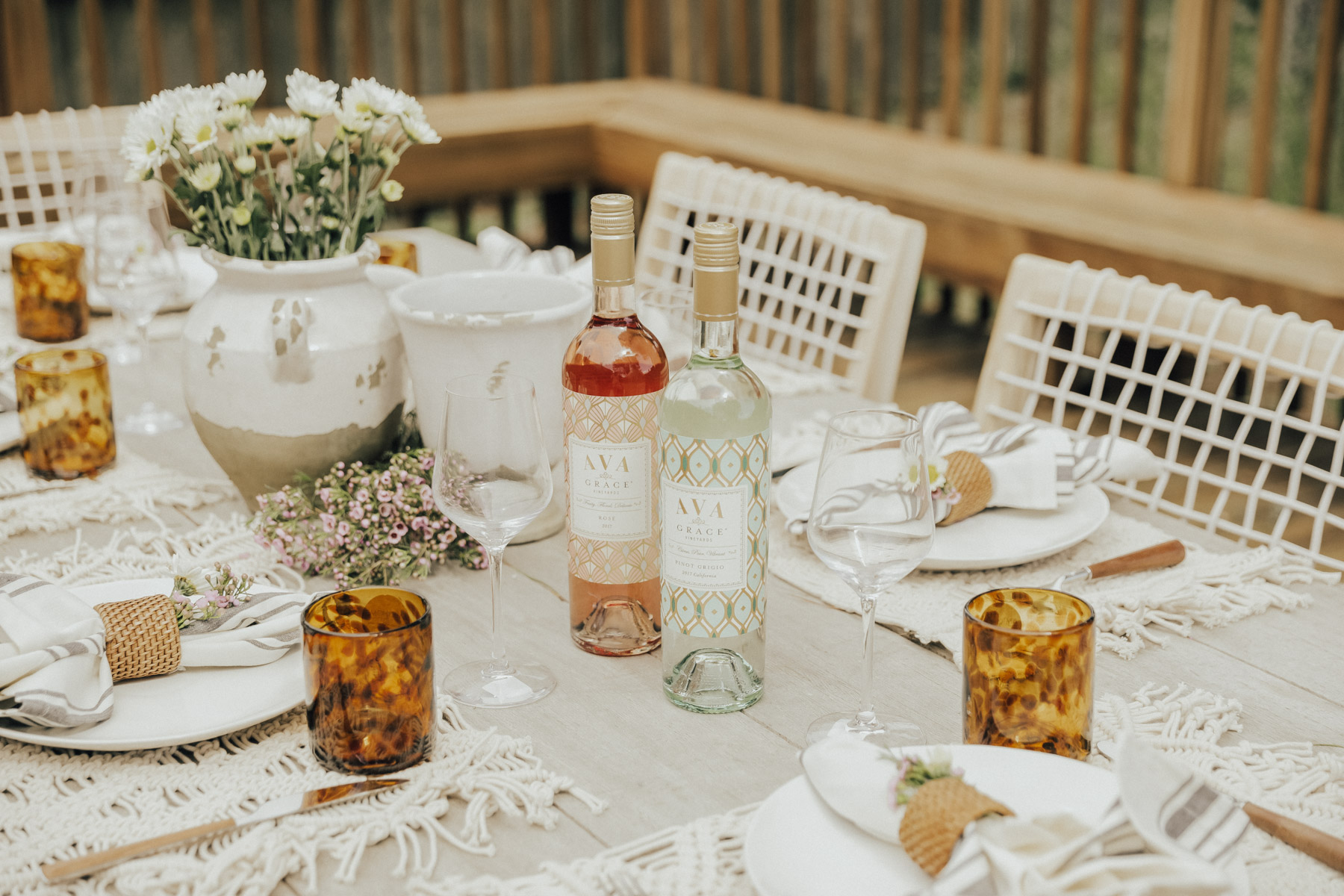 Scrolling through Pinterest and seeing those nearly perfect tablescapes always intimidated me. But once I decided to give it a try, I realized styling a table was actually quite simple. So I'm super excited to break down my step-by-step process with you in today's post, featuring some affordable pieces and yummy wine you'll want to use for your next party!
1. Pick a Theme
You don't need to get too specific with your theme. It's more just about choosing a vibe and color scheme so you have some sort of guidelines to stick to. These stunning AVA Grace wine bottles were the inspiration for my table today. I wanted something light, airy, and perfect for spring. Soft colors and natural textures, and delicate florals were all on my list. I pulled colors from both the AVA Grace Rosé and Pinot Grigio.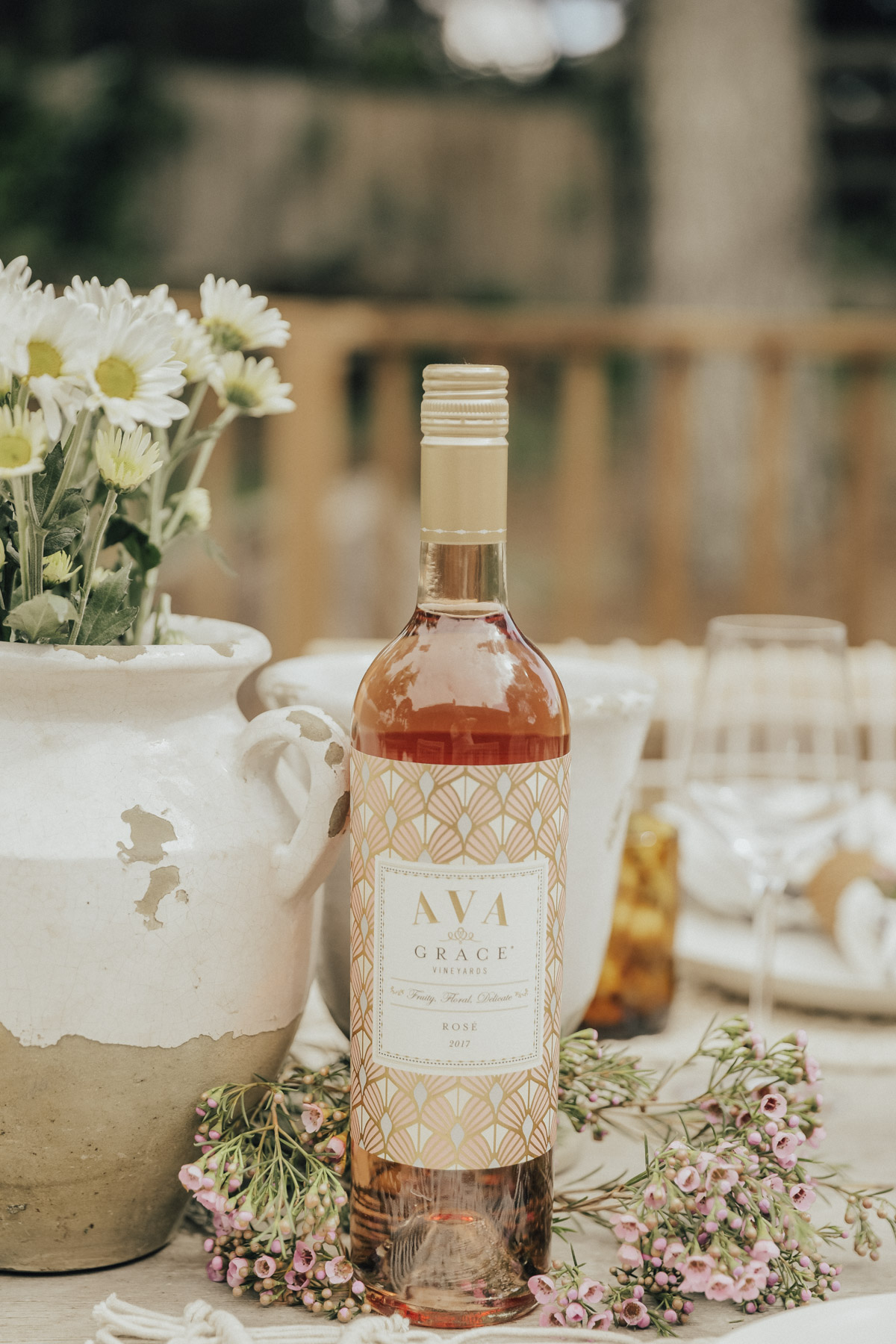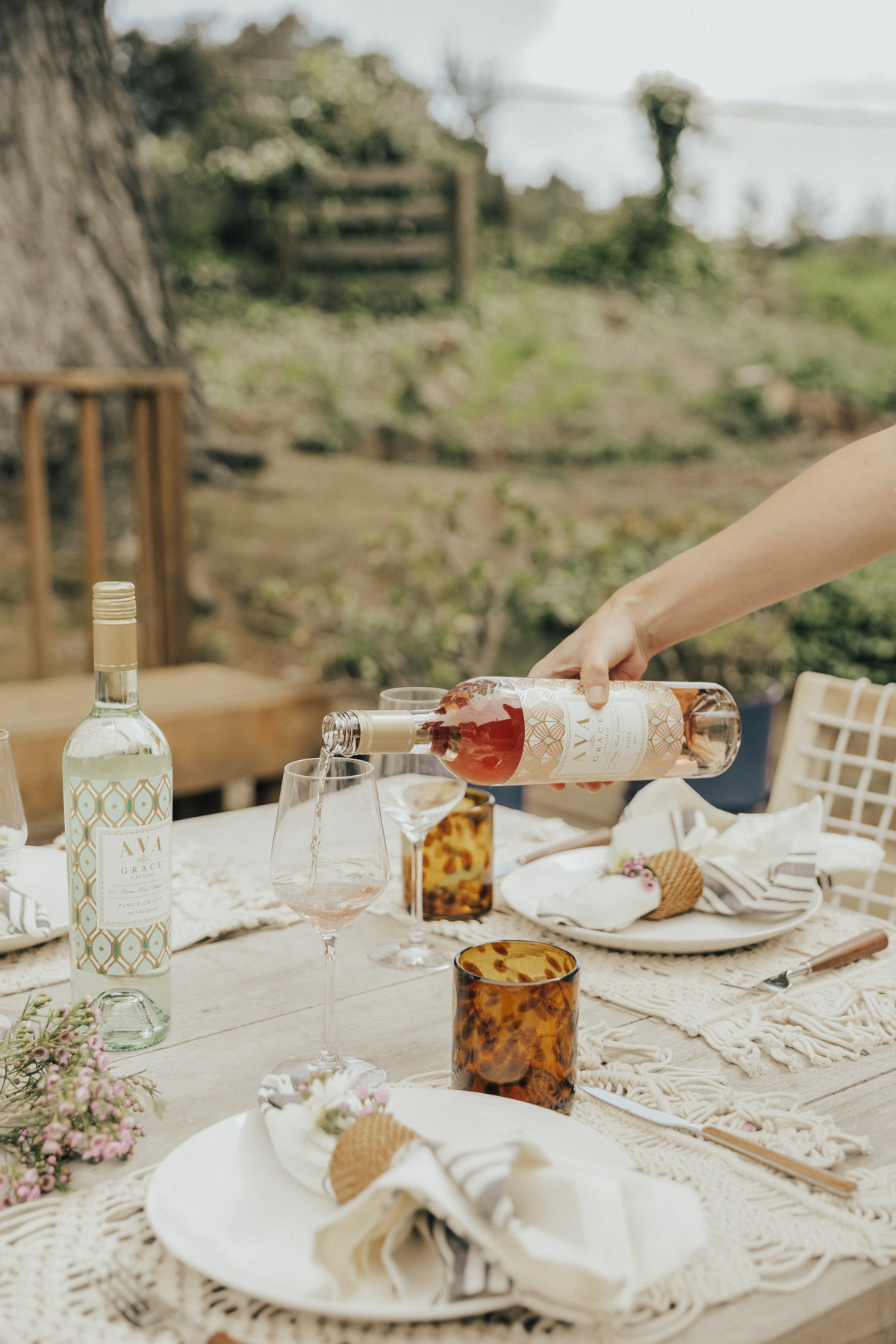 2. Choose your linens
You can start with either your linens or your tableware. For me, it usually depends on what catches my eye first. In this case, I was quickly drawn to these macrame placemats (surprise, surprise). After that, I looked for napkins that had that light, spring feel. I wanted to keep the napkins simple since the placements were so unique. I went with some with a soft blue stripe.
I typically choose my napkin rings next. Napkin rings are such an easy way to make your table look complete. Just fold your napkin into a triangle and pull the top corner through the ring. I threw in a pretty flower for a unique touch!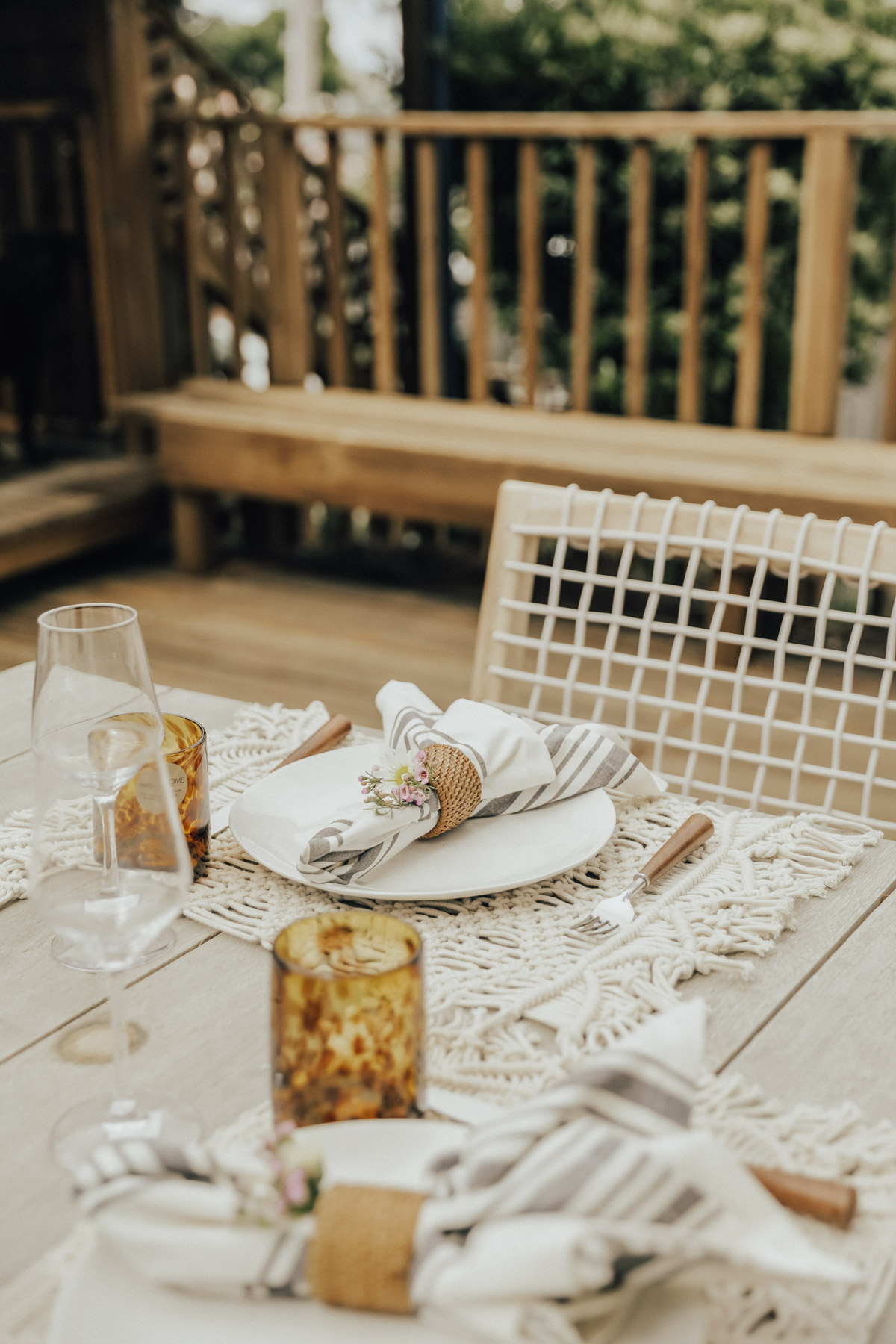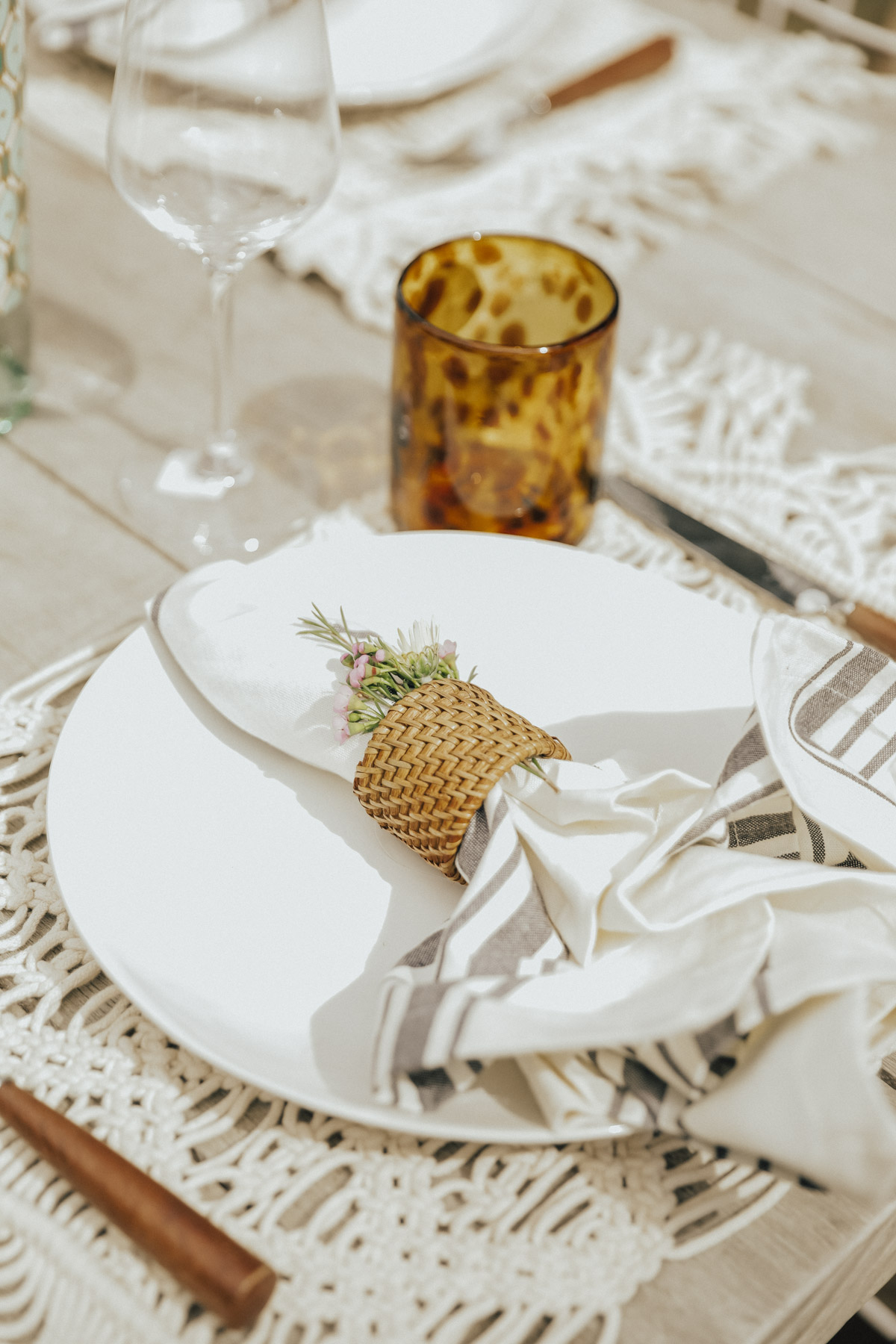 3. Choose your tableware
Next up is tableware (i.e. plates, glasses, silverware). Again, you could totally start with this first if something caught your eye initially. But after choosing my fun placemats and classic napkins, I decided to keep my plates simple. You really can never go wrong with white plates! From there, I brought in a bit more texture with the wooden forks and knives and these cool tinted glasses. I like how the browns of the wood and the glasses tie in with the napkin ring. I kept my wine glasses simple but with a modern shape.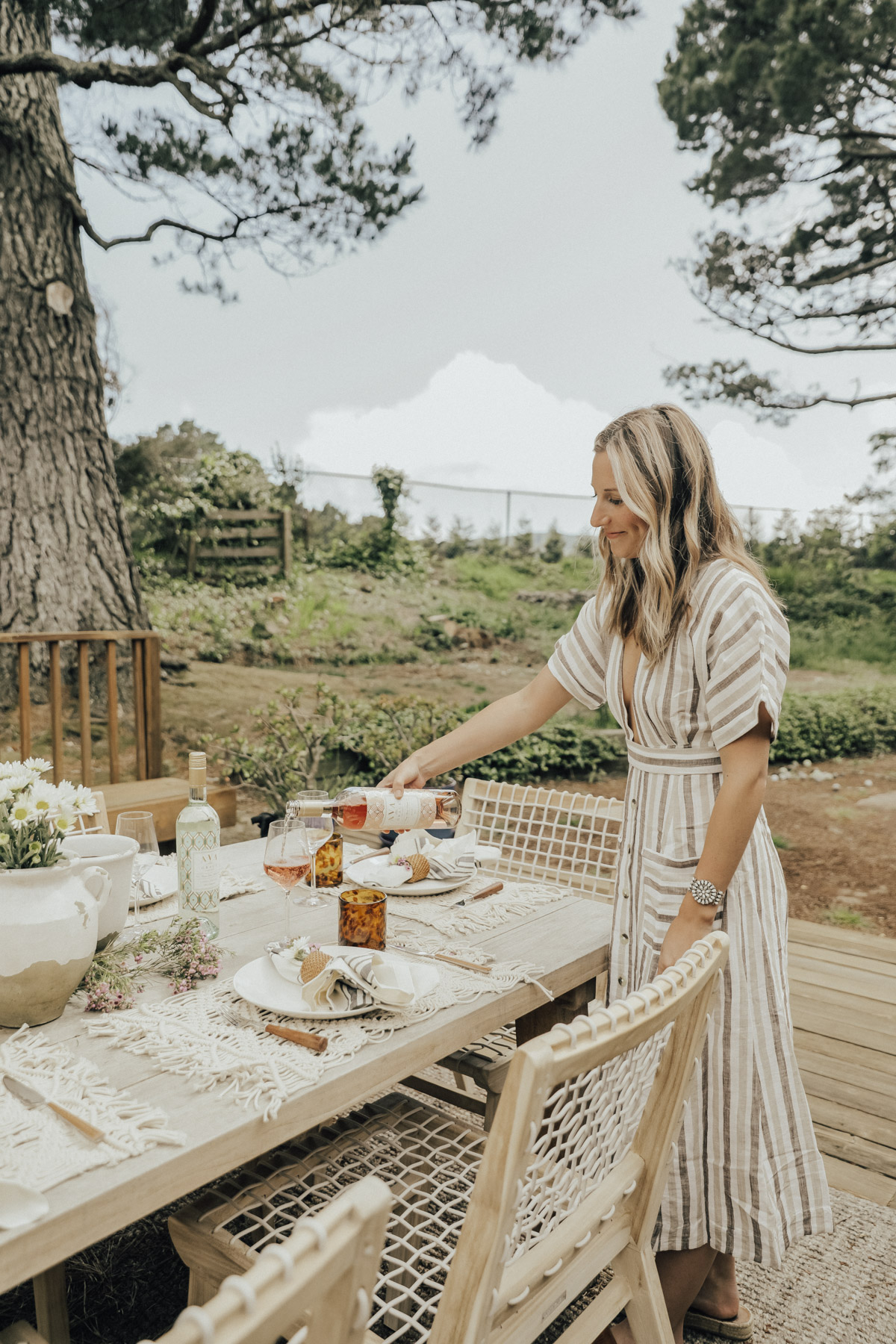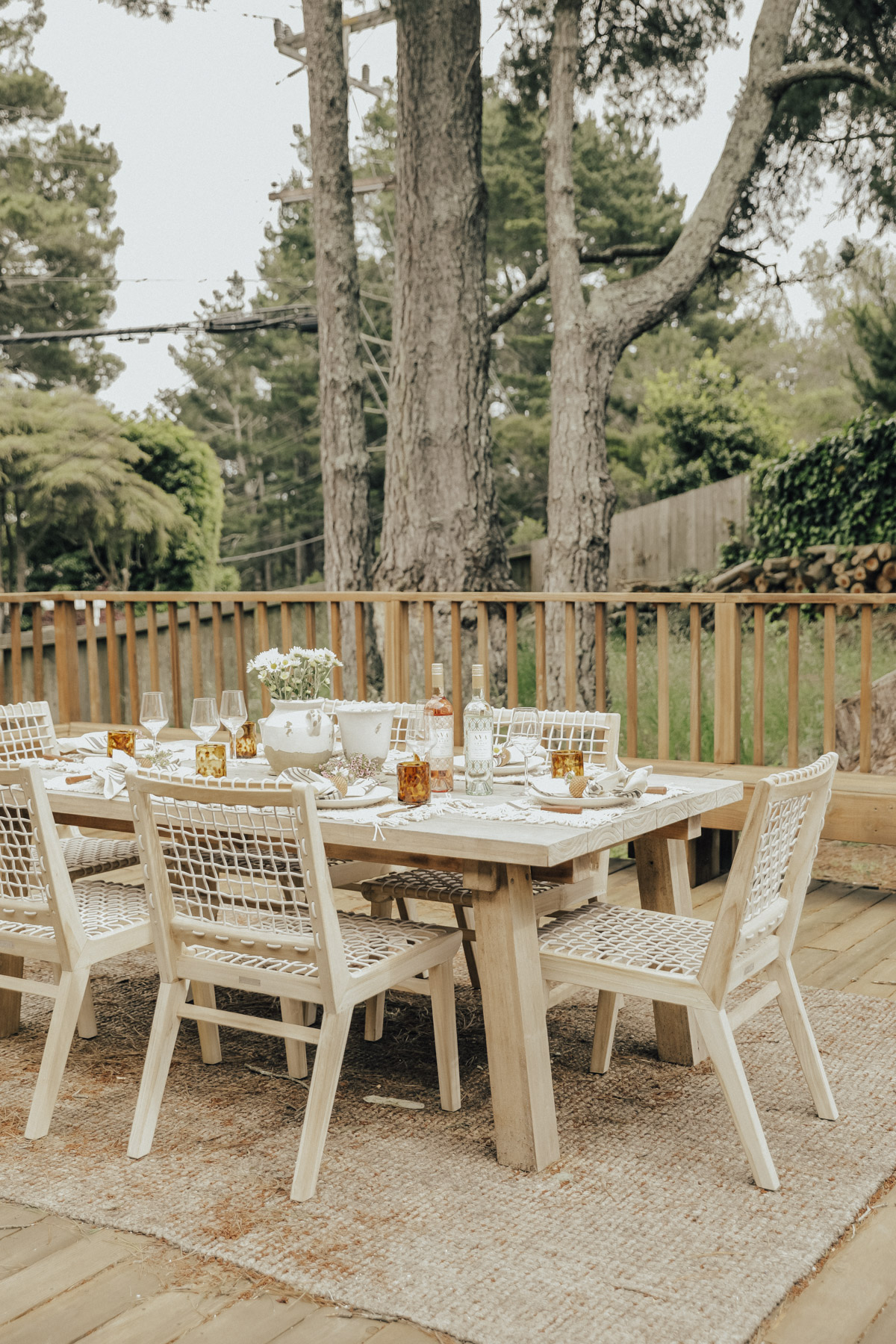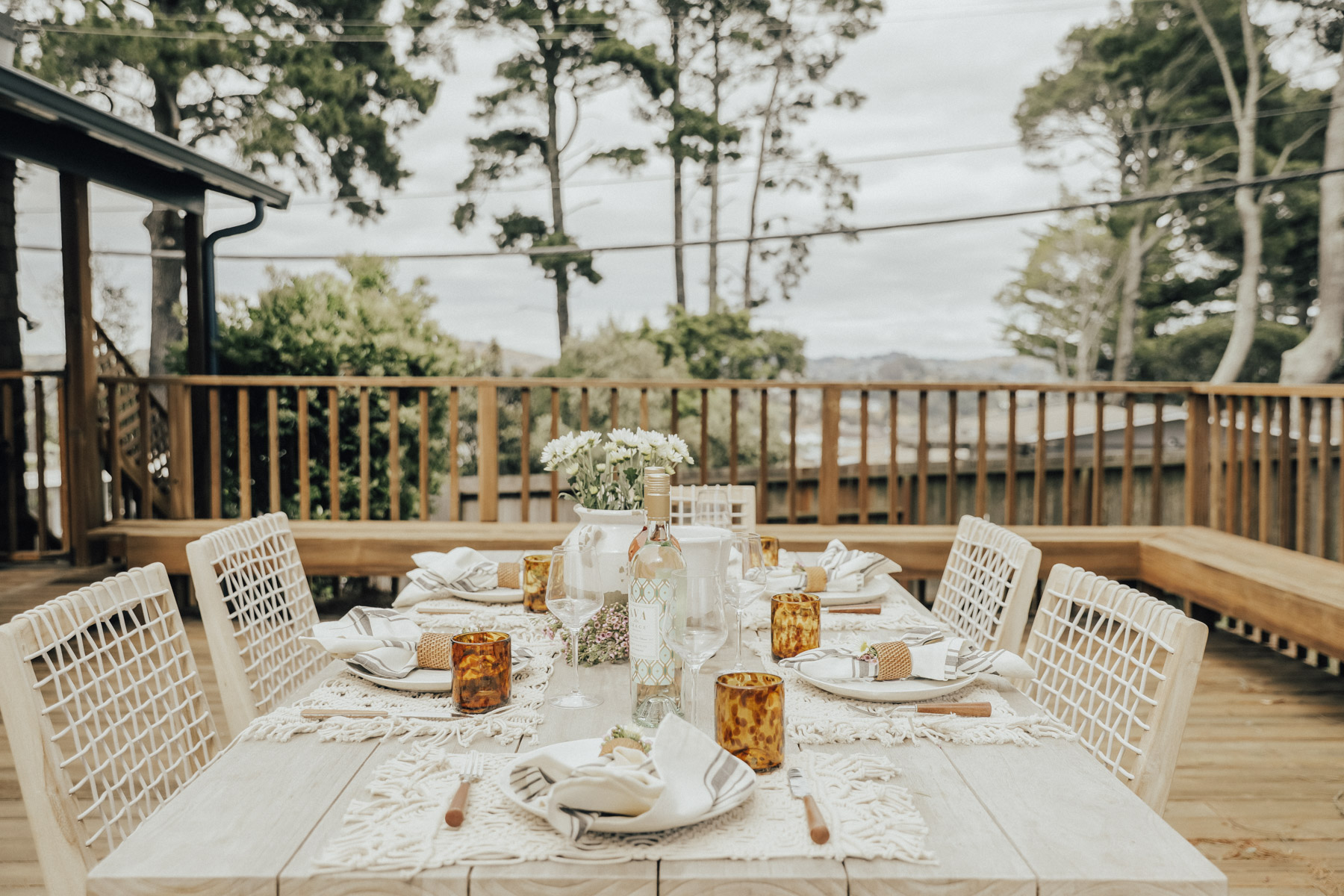 4. Fill in the center with flowers & candles
A pretty centerpiece can really make your table look legit. And they're really not hard to create! Just grab some flowers, put them into vases of varying heights, and scatter them down the center of the table. I'll usually fill in the gaps with candles or fresh greenery — even twinkle lights can be fun! As long as you've got some flowers though, you're good to go.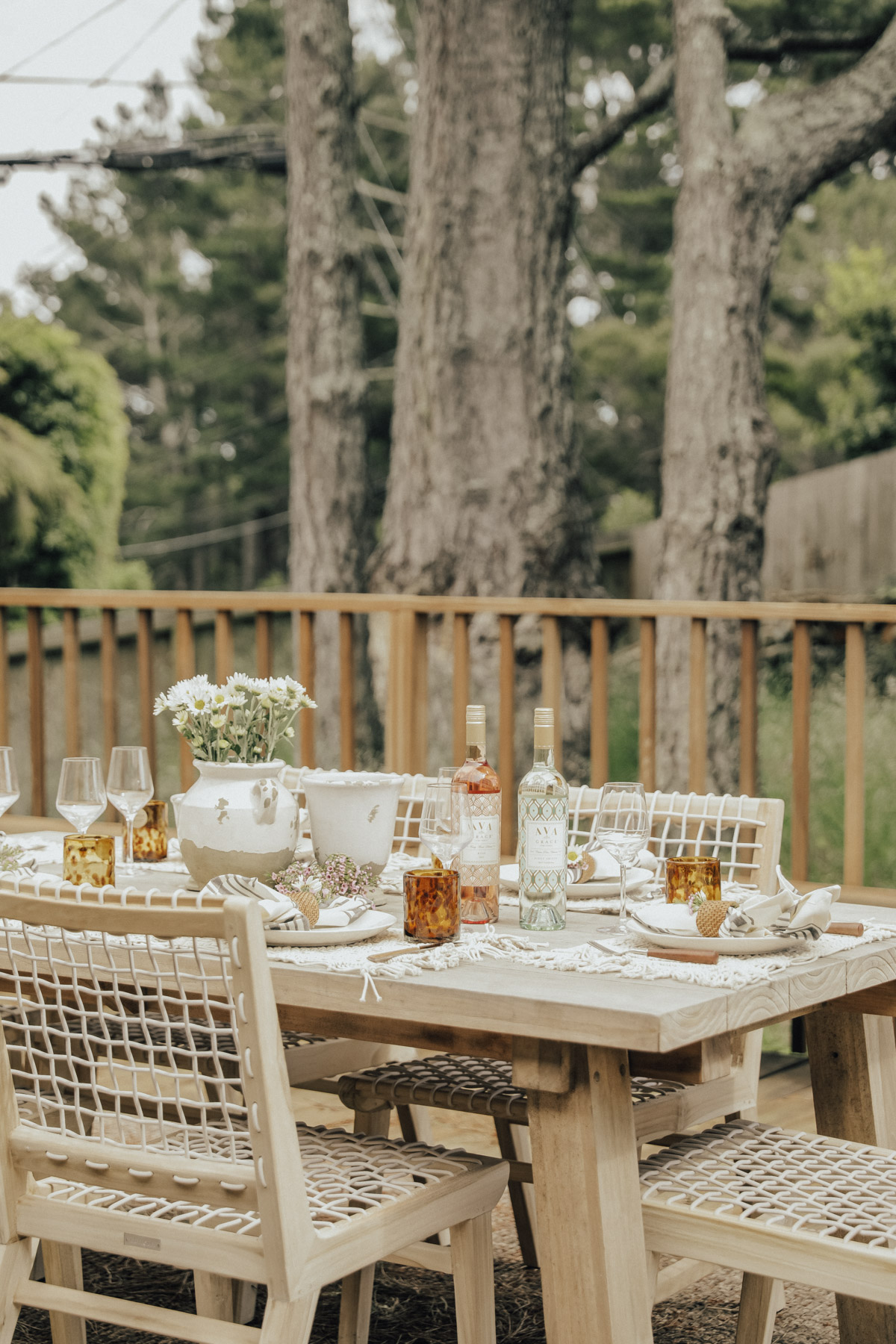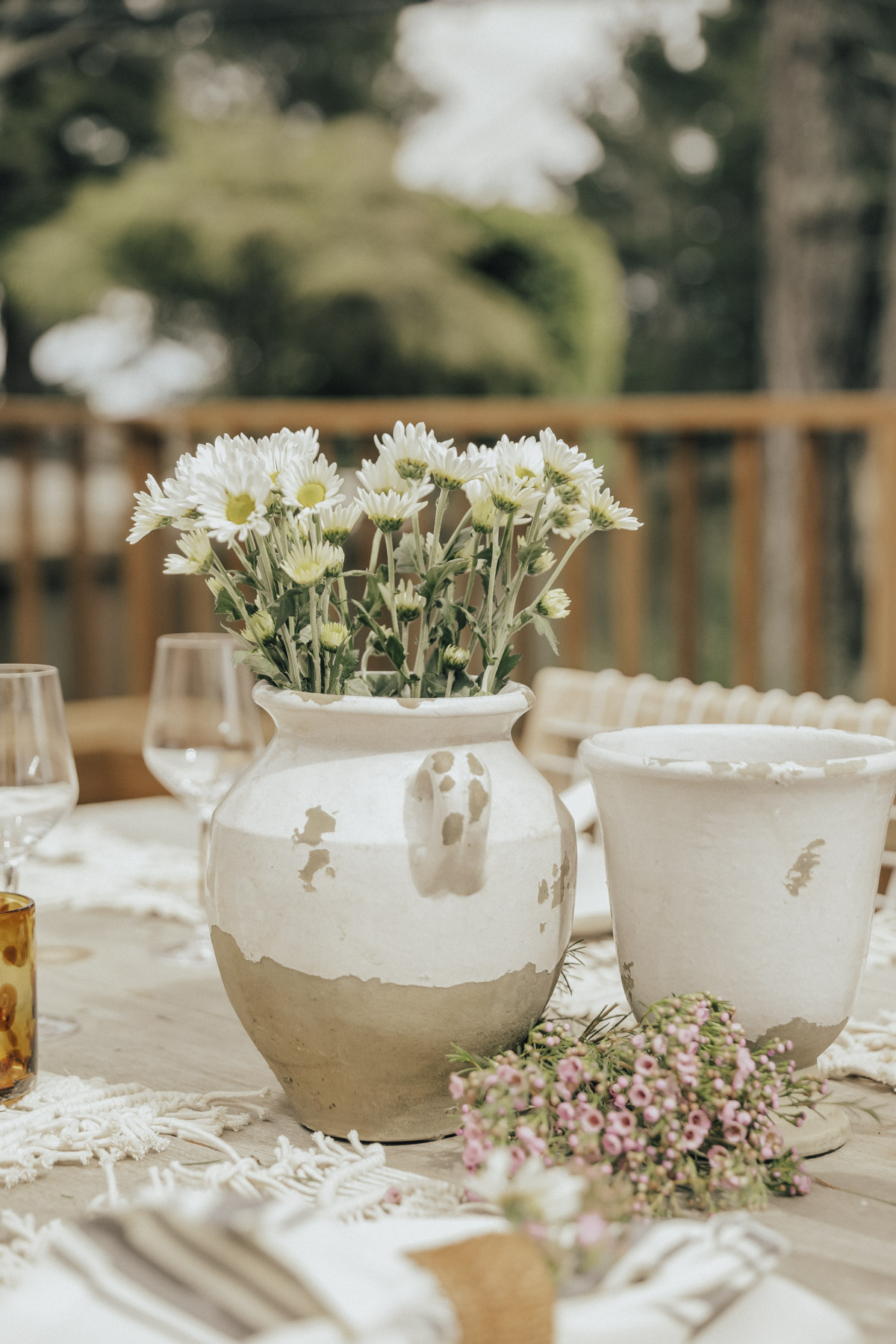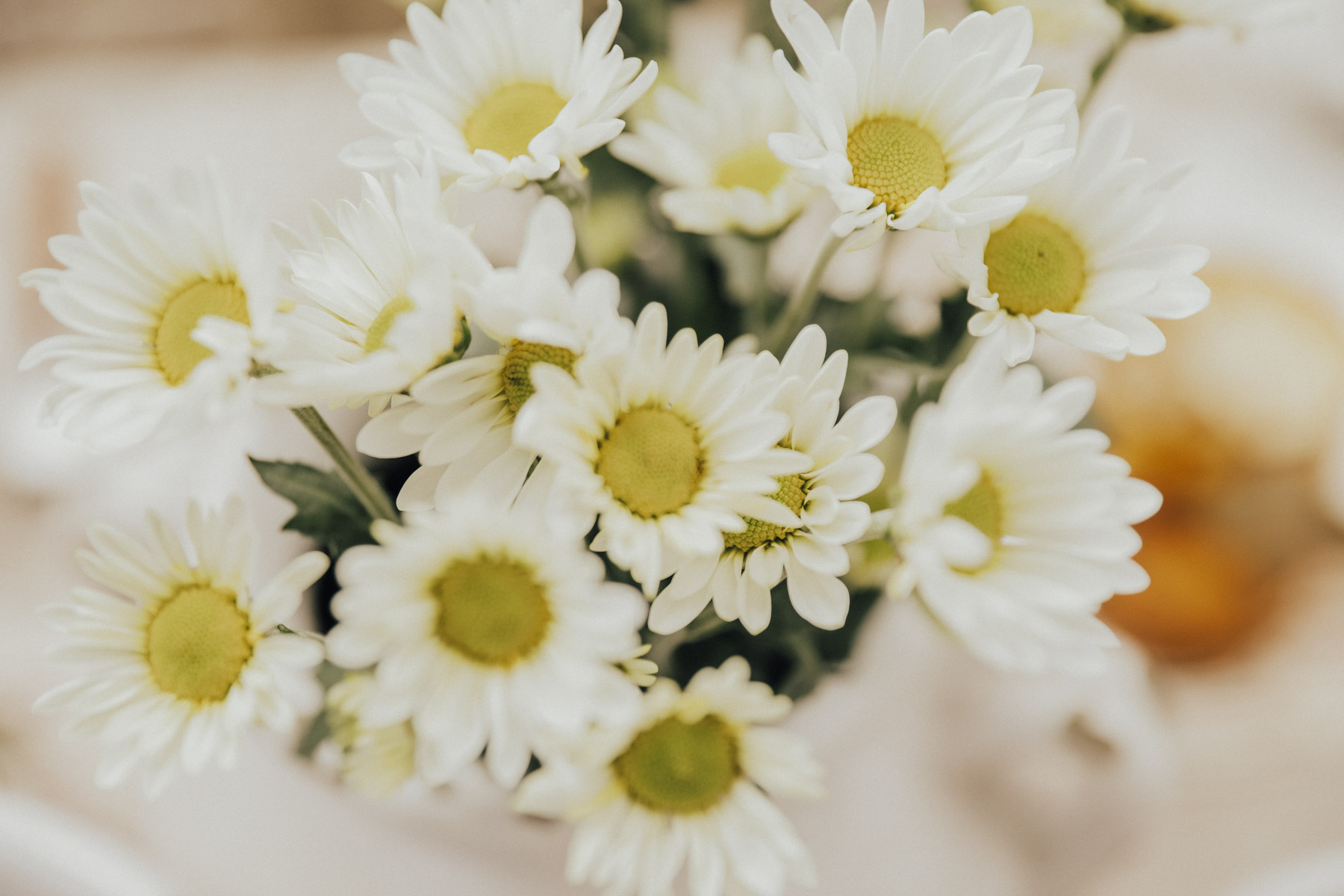 5. Finish with drinks
Since piling food on the table can be tricky in a small space, I like to finish my table with a nice jug of water and some pretty wine glasses. Since the AVA Grace wine bottles were my inspiration for this look, they were the perfect finishing touch! Plus, the fresh and light taste of both their Rosé and Pinot Grigio fit perfectly with my spring theme.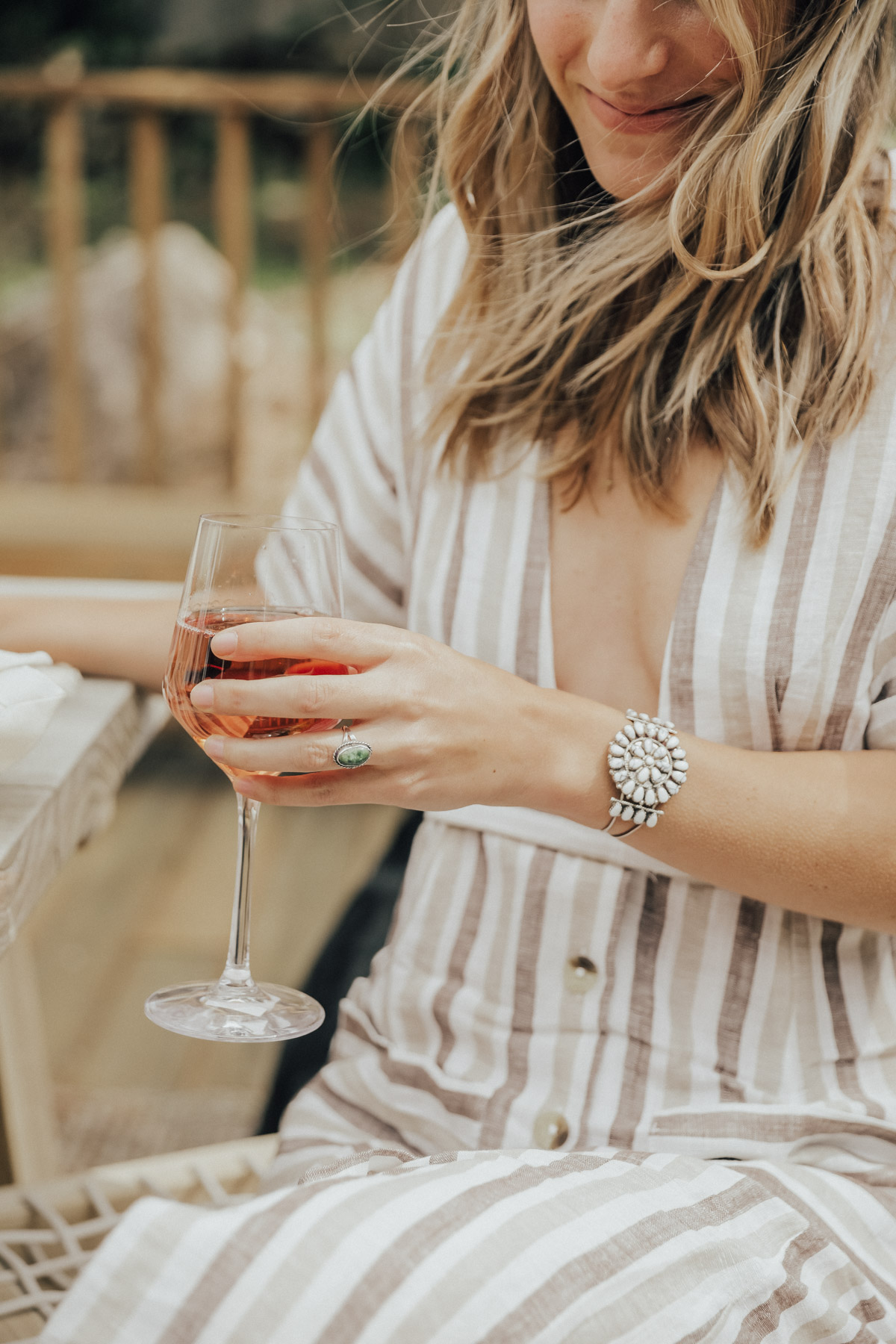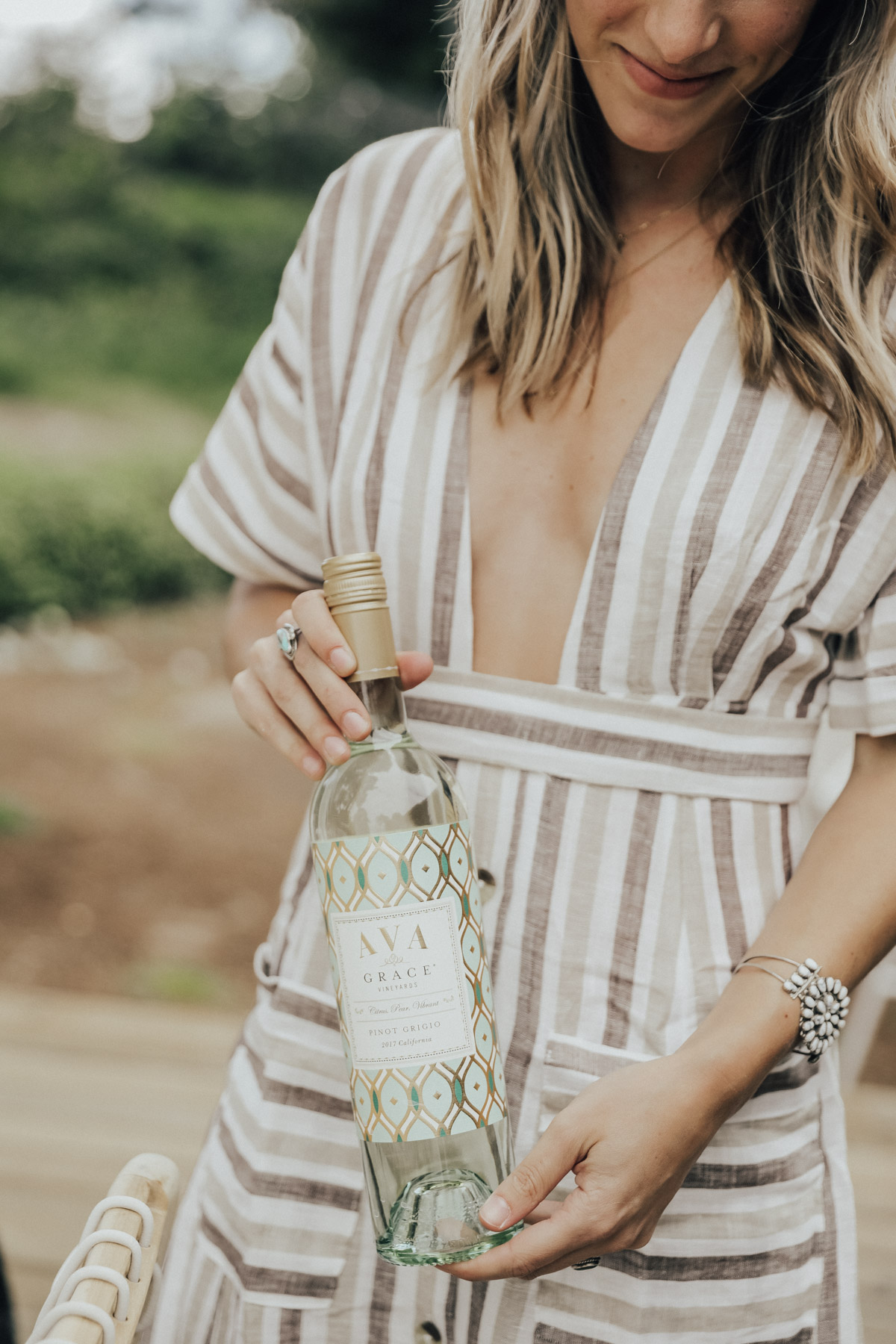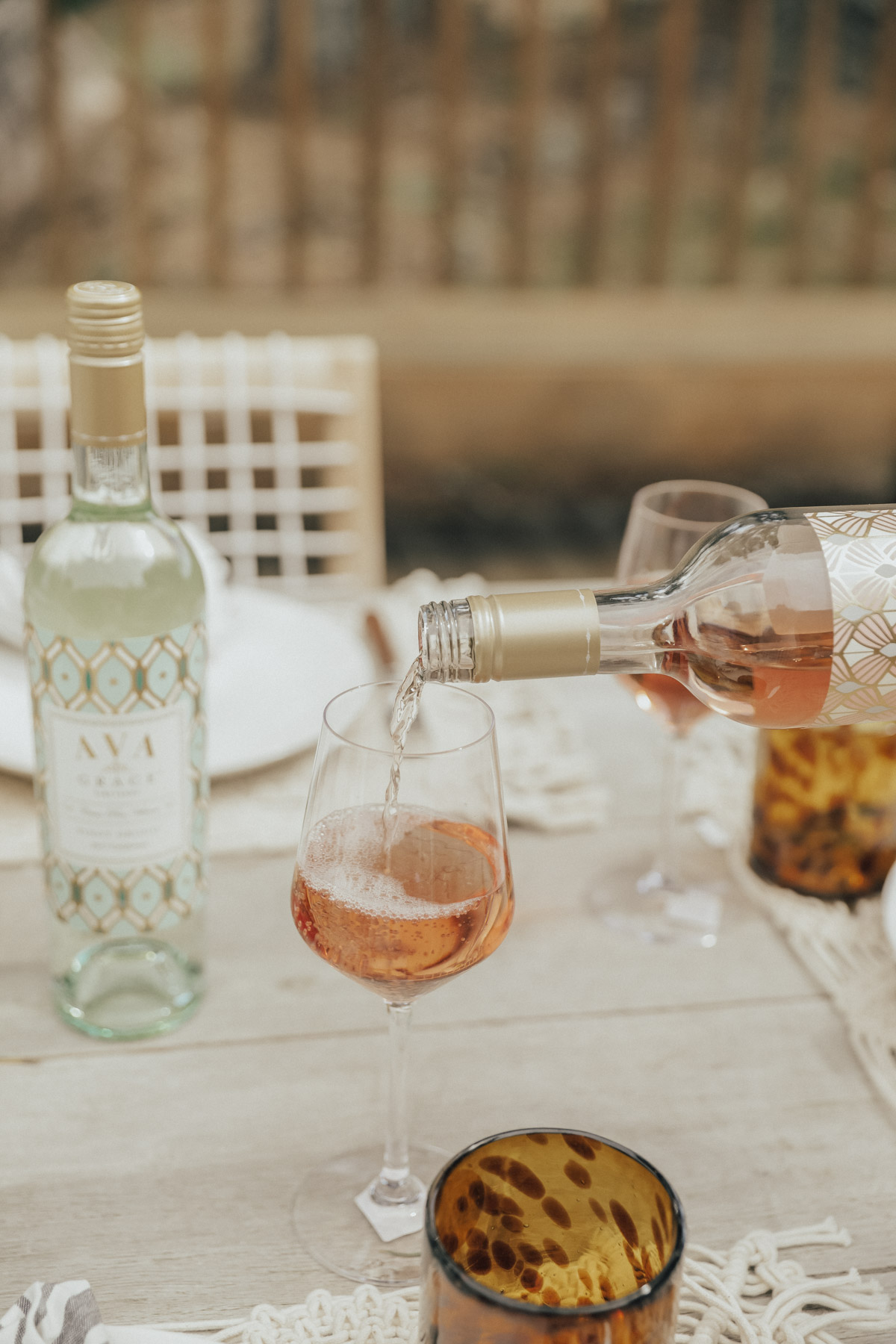 Cheers!
Shop The Post