Career Advice
5 Steps to Make a Living Doing What You Love
posted on October 5, 2015 | by Amanda Holstein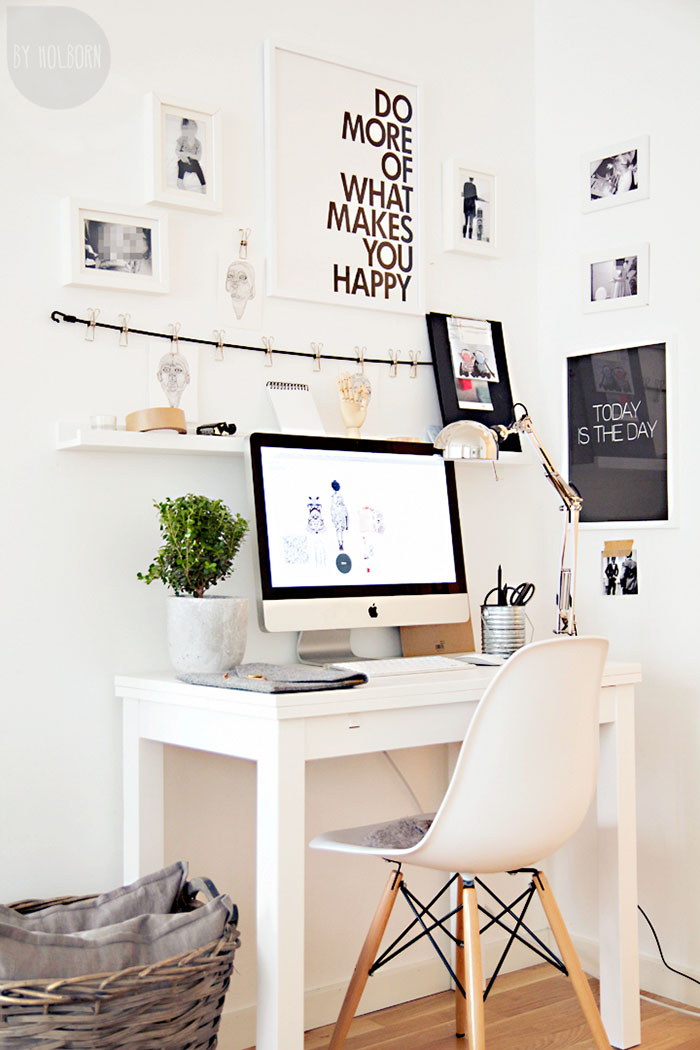 Today's post is written by Michela Aramini of The Lovely It Girl.
If you want to learn more about creating a personal brand that empowers you
to make a living doing what you love, join her new six-week
online personal branding course The Lovely It Girl Academy.
//
"Do what you love. Love what you do." has become the twenty-something tagline. Although we grew up with parents who valued traditional career paths, we are more inclined to crave careers that are both professionally and personally fulfilling. We want to make a difference in the world and make a living doing what we love.
The thing is, most of us have no clue how to turn our passions into our professions (and envy our peers who seem to have magically figured it out!). As a personal brand consultant, I've come to realize that the key to making a living doing what you love is having a powerful personal brand that positions you as an influencer in what you love to do. Your personal brand gives you the clarity, confidence and conviction you need to spread your message, spark your movement, and make your mark on the world.
Whether you want to start your own blog, start your own business, or land your dream job, follow these five steps to clarify your "It" (your unique value) and cultivate a personal brand that empowers you to make a living doing what you love.
STEP 1: Clarify your "It."
The first step is to get clear on both what you love to do and what you can make a living doing. Not all of your passions are going to translate into professions, so instead of pursuing any one of your (many) passions, ask yourself where your passions, purpose, and prowess intersect. This sweet spot is what I like to call your "It." Ask yourself the following questions designed to help you clarify your "It":
PASSIONS: What do I love to do? What am I extremely interested in? What are my "extracurricular" activities outside of work? If I didn't have to work another day of my life, what would I do every day?
PROWESS: Of your passions you listed above, ask yourself which one(s) you are naturally gifted at? Which are you educated or experience in? Which do you want to learn everything about and become an expert in?
PURPOSE: Narrow down your passions + prowess list by asking yourself: What do you find purpose and meaning in? What do you want to help others with? What do you want to make a living doing every day?
STEP 2: Clarify your Clique.
Once you are clear on your "It," it's time to get clear on who you want to help. Who do you want your personal brand to connect with both online and offline? Get super clear on exactly who your Clique (your audience) is by crafting their story: How old are they? Where do they live? What do they do for a living? What do they do for fun? What are they passionate about?
STEP 3: Create and curate valuable and shareable content.
Now you're ready to start creating and curating valuable and sharable content that connects you to your Clique and positions you as an influencer in what you love to do. Start by clarifying your content topics, content platform(s) (blog, online video series, podcast, etc.), and your social media platforms. Create a content and social media calendar to keep your content creation consistent. When it comes to the frequency of your content creation and social media activity, always choose quality over quality and remember that consistency is key.
STEP 4: Collaborate with like-minded brands and influencers.
To elevate your personal brand online and offline, create strategic partnerships with like-minded brands and influencers who already connect with your Clique. Guest blogging, speaking engagements, and social media campaigns are just a few of the ways you can partner with brands to provide value to their audiences and in doing so gain visibility and credibility that will take your personal brand to the next level.
STEP 5. Monetize your brand.
Once you have established yourself as an influencer and have cultivated a Clique of loyal fans and followers, you can truly make a living doing what you love. There are many ways to monetize your brand, such as charging for guest blog posts, social media posts and speaking engagements, writing an e-book, creating an online course, or launching a product line. Choose the monetization strategy that is a natural extension of your personal brand value.