Outfits
Your New Fall Staples for 2015
posted on October 6, 2015 | by Amanda Holstein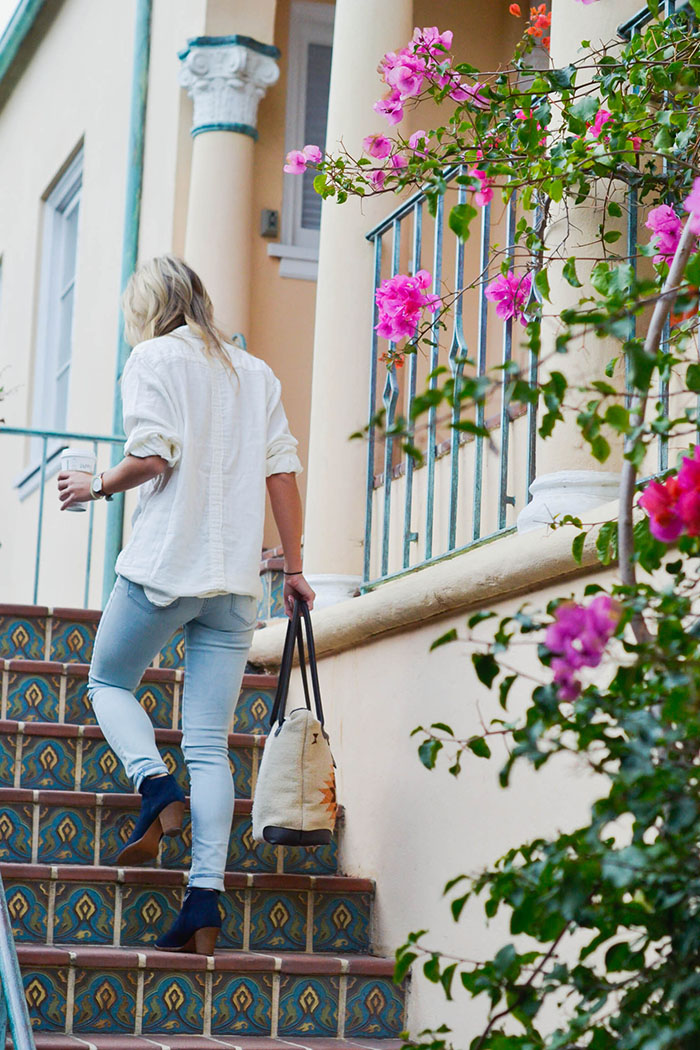 Last year when I was back in New York I did a post featuring those classic staples every girl needs, specifically for Fall 2014. Although every season has its new trends, I think it's important to nail down your basics since those often change with the trends as well.
This season, I'm excited to incorporate a few new fall staples into my wardrobe, including the high-waisted skinny jean. This has been a favorite of mine for some time now, but I've always thought of it as more of a nighttime look. I'm happy to see the trend transitioning into everyday life. I teamed up with Zappos to try out Levi's new 700 series and quickly fell in love with these high-waisted skinnies. I actually really like ordering my jeans from Zappos just in case they didn't fit because they offer free shipping & returns! Luckily, these babies worked out great. I went with the lighter shade to mix things up a bit, but if you're trying the trend for the first time, a darker shade is a safe bet.
I'm also loving the oversized white button-down. The unique silhouette gives off a classic yet edgy vibe. Plus, it's super versatile! I half-tucked it into my high-waisted jeans here, but I'm actually wearing it with a leather skirt as I write this post! Navy ankle boots are another fall favorite. We all have our fair share of black and brown boots, but why not throw in another versatile neutral? What are some fall staples you're incorporating into your wardrobe?
Free People Top
Levi's Jeans via Zappos
Madewell Ankle Boots
Manos Zapotecas Tote
Shop The Post