Self Improvement
5 Tips for Immediate Stress Relief
posted on November 23, 2016 | by Amanda Holstein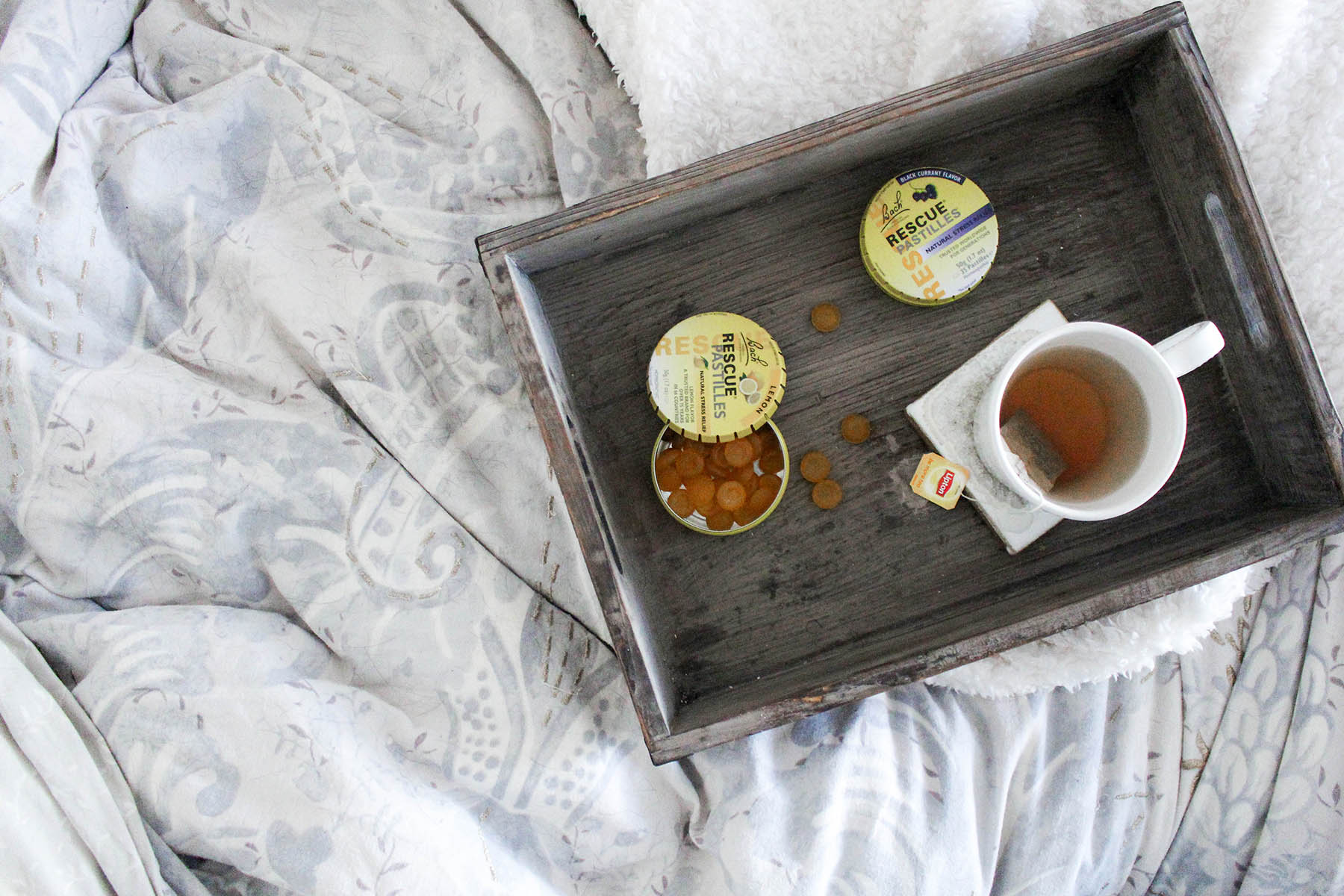 I've talked a lot about ways to decrease anxiety in your life. But when you're overwhelmed with stress, it can be tough to figure out how to handle it in the moment. And trust me, I am no stranger to stress! I've had my moments where I've hid in the bathroom at work and cried or threw my laptop out of frustration (I do not recommend that). Sometimes the stress comes from external circumstances while other times it builds from within and you can't quite pinpoint what triggered it. Finding ways to resolve it in the moment can really help.
1. Take a walk
It sounds so simple, but getting outside and taking a walk by yourself is a great way to destress. Remove yourself from the stressful situation, change your surroundings, and give yourself a mental break. If you can, try to go some place quiet. Personally, nature really calms me so I try to walk to the beach or a nearby park.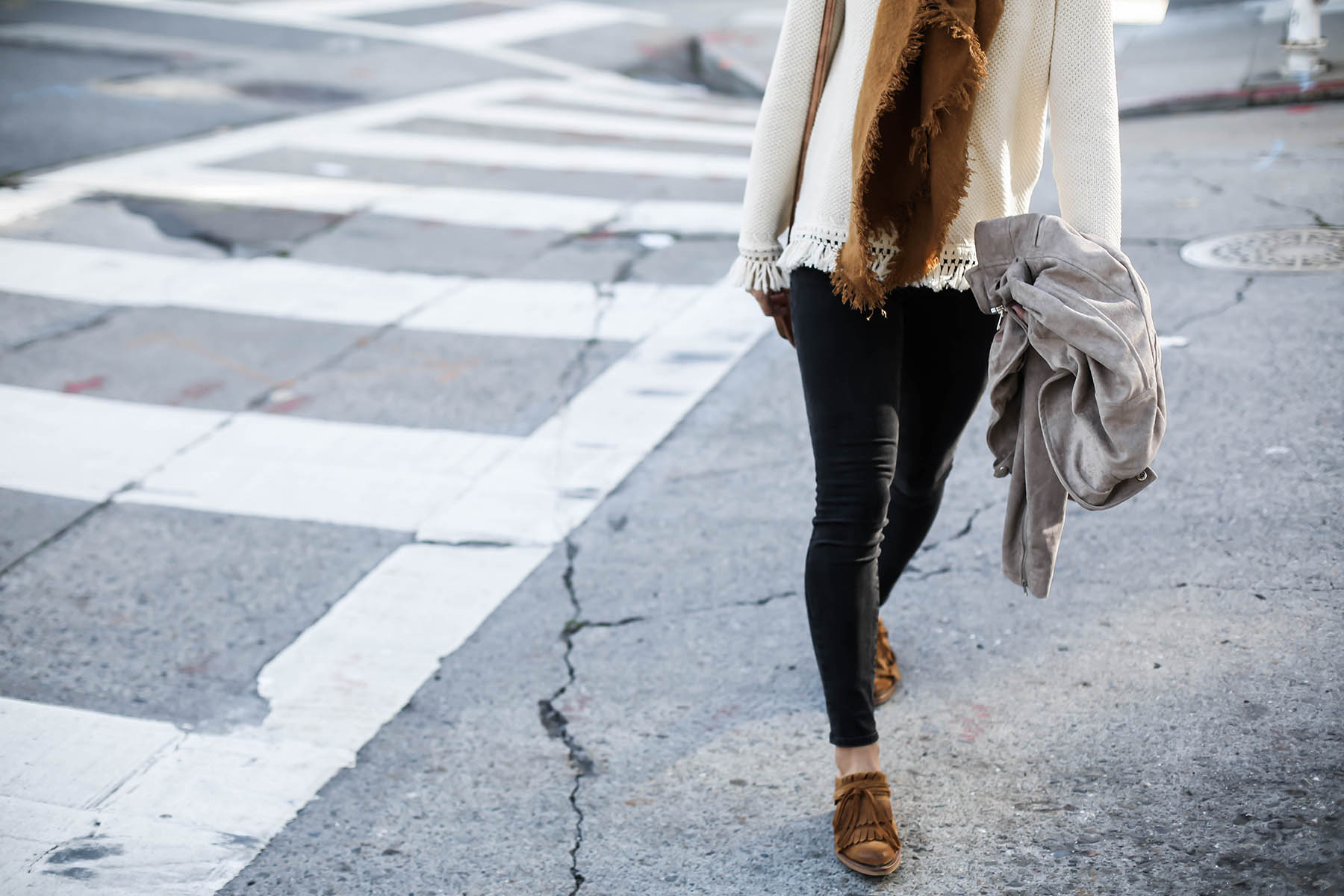 2. Try natural remedies
When you're at work and there's no time or place to get away, my solution is Rescue Remedy. I've been using this stuff for years and absolutely love it. The Rescue products all contain a blend of five flower remedies, each believed to promote a different emotion, including focus, comfort, self-control, confidence, and more. It's a homeopathic solution to stress relief that works gently and effectively. I like to keep their Rescue Pastilles in my purse so I can pop one whenever I'm in need, but they also have sprays, gum, and other products. Find out what stores they're available at right here.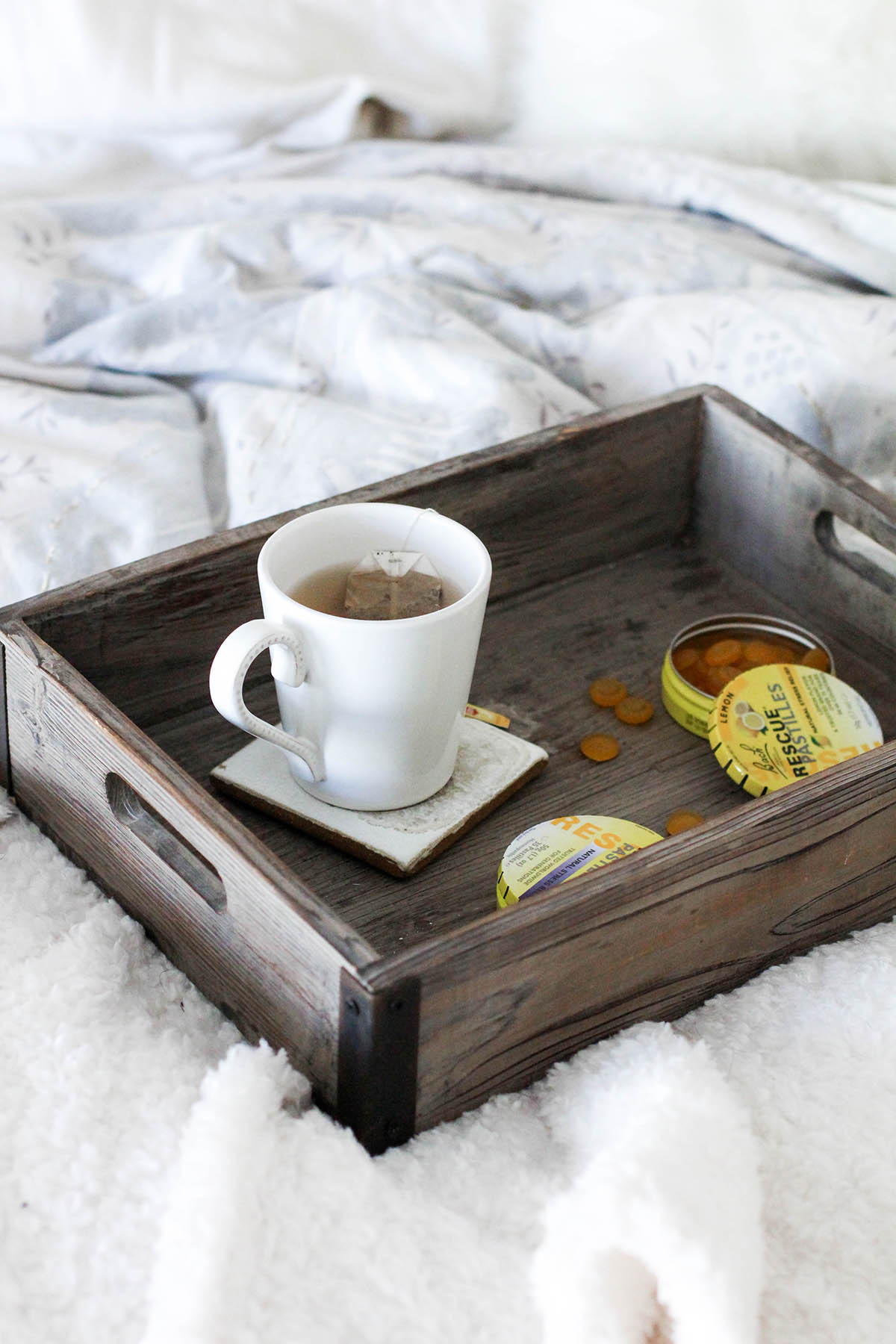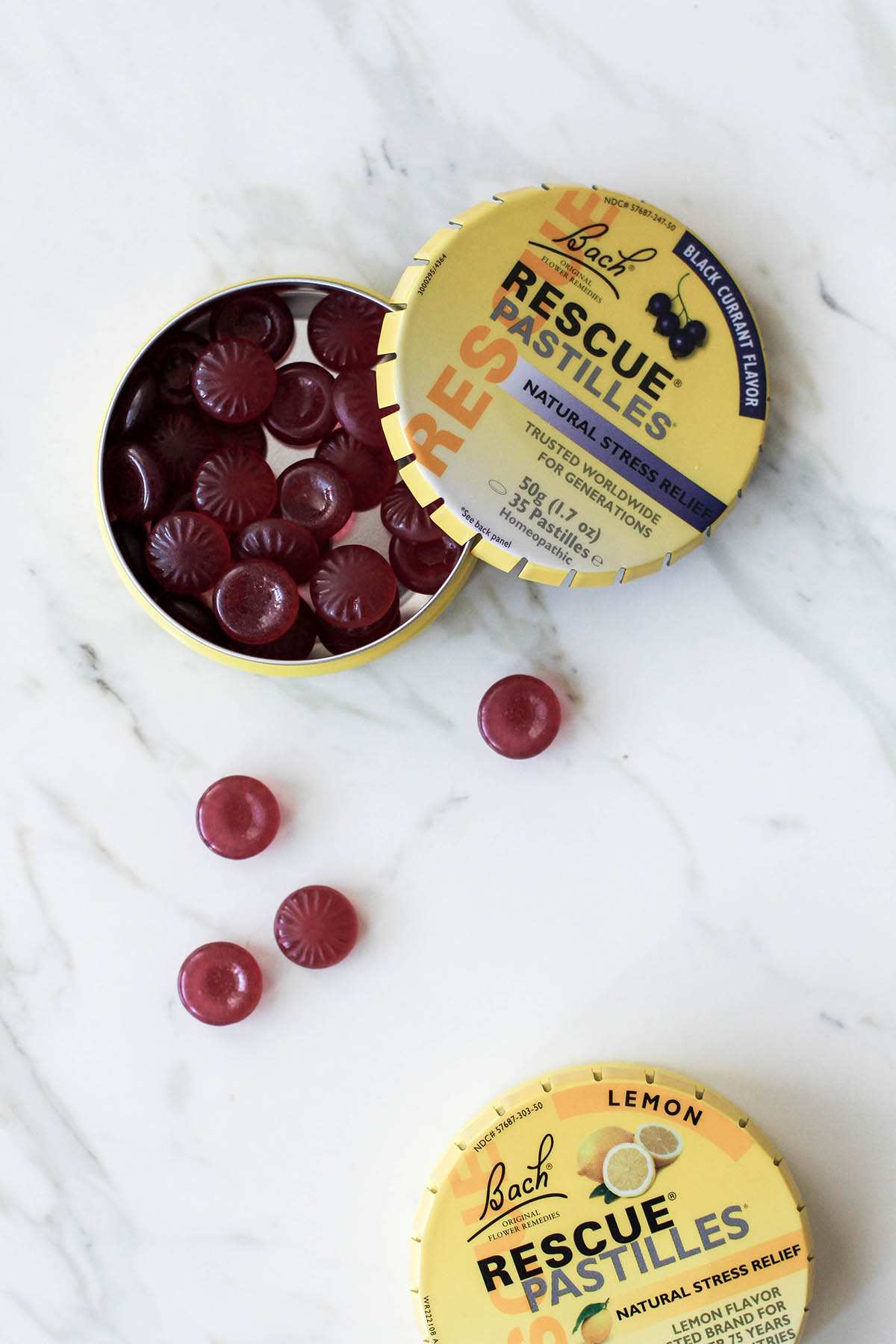 3. Do a breathing exercise
Taking slow, deep breaths can physically and mentally help with stress. Start by sitting somewhere you feel comfortable, preferably alone. You can close your eyes or just look down. Take a slow deep breath in for four seconds, hold it for four seconds, exhale for four seconds, and hold it again for four seconds. It not only helps slow down your body physically, but also distracts your mind and brings it back to a calm place.
4. Read a book
Whether you're home for the holidays, on your daily commute, or at the office, taking a few minutes to read a book is great for stress relief. It helps take your mind into a totally different place. The action in itself is relaxing as well.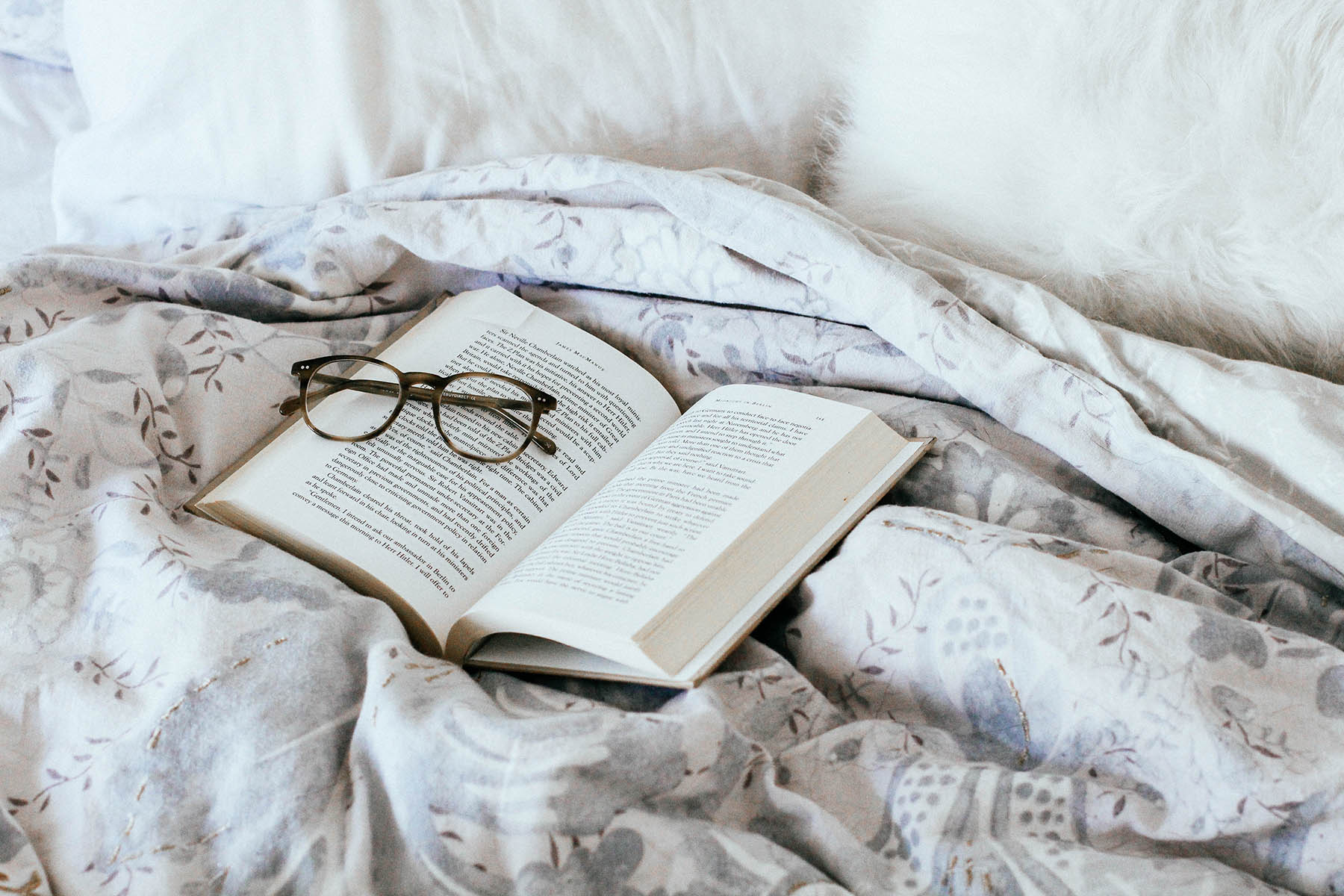 5. Try aromatherapy
Soothing scents can really help relieve stress. Whether it's by lighting a candle or taking a deep breath with some essential oils, aromatherapy is great for treating stress in the moment. Light a candle at your desk or keep some essential oils in your purse so that you can enjoy a soothing scent at any time.
What are some of the ways you destress in the moment?
Thank you to Rescue for sponsoring this post.