Decor & Styling
5 Steps to the Perfect Bookshelf
posted on March 24, 2015 | by Amanda Holstein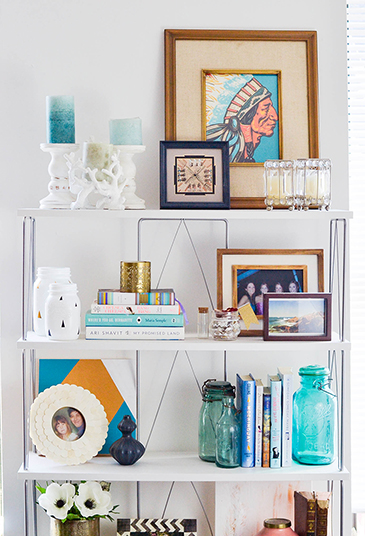 As twenty-somethings renting small spaces, coming up with stylish living room ideas can be limiting. One piece of furniture I always recommend for tiny living spaces? The bookshelf (mine's from The Container Store). They're great for storage when closet space is limited, and they can really make your place look more grown up. But rather than piling all sorts of crap haphazardly onto your bookshelf, I recommend following these simple tricks to keep it looking sleek and stylish.
1. Choose a Color Palette
First things first, choose a color palette to create a consistent look to your bookshelf. This doesn't mean everything you own needs to be in this color scheme. For example, I noticed a lot of things I own are in shades of blues and neutrals, so I stuck with those colors for the majority of the bookshelf. For things that didn't quite match, I use storage baskets or boxes within my color palette to store those other items.
2. Setup Your Books Strategically
No bookshelf is complete without, well, books. But rather than filling your shelves with all of the books you own in no particular order, start by picking out all the books with covers that go with your palette (or you just find pretty). Stack these books near each other. For the ones that don't match, I love turning my books around to show just the paper side. The pale neutral will go with just about anything. I also suggest alternating between piling your books horizontally and leaning them vertically on different shelves.
3. Use Bookends
Whether your books are piled horizontally or vertically, bookends are key to making your bookshelf look complete. When I say bookend, I just mean anything used to "frame" your books. For example, top a candle or sculpture on a stack of books or lean your books between vases. It's these small touches that really amp up your styling game.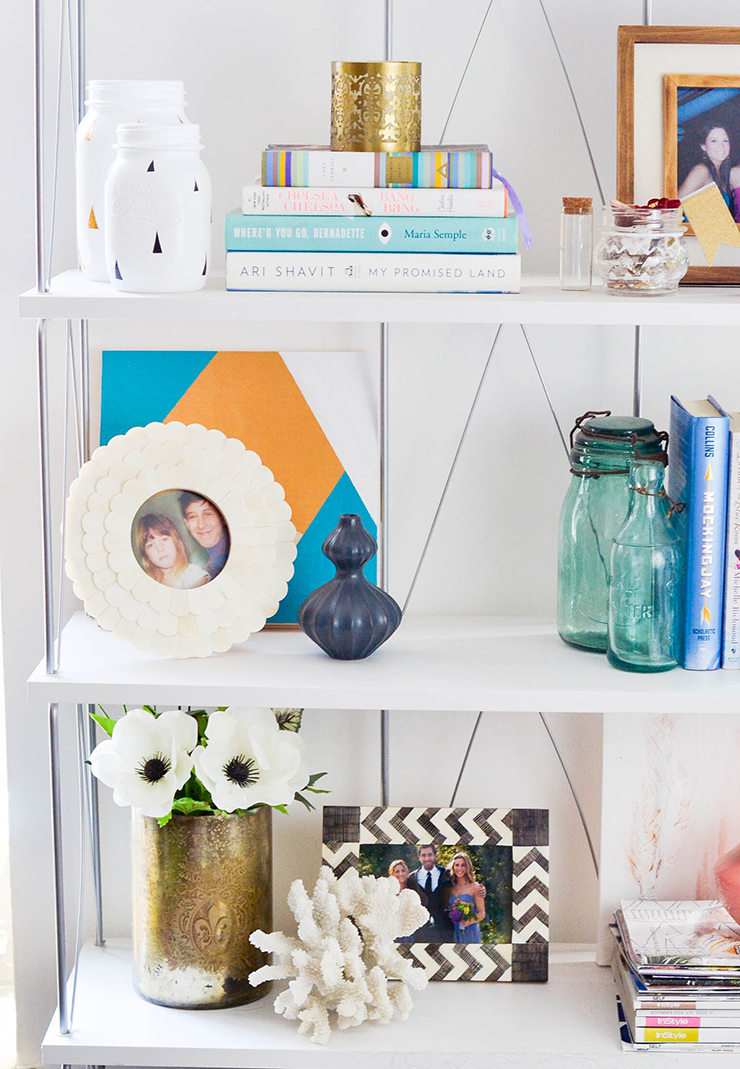 4. Lean Your Photos & Frames
Try adding picture frames or other artwork to lean against the back of your bookshelf. It's a great way to create texture & depth and make the bookshelf look less empty – otherwise, there will be a lot of white space in the background.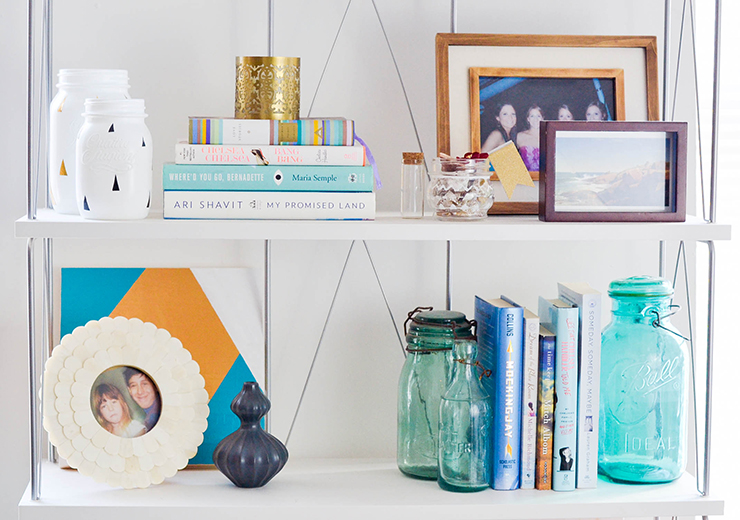 5. Add the Extras
Now's the fun part. Once you've got the books, bookends, and artwork all set, it's time to add the extras. Candles, vases, and fun decor pieces are great for adding personal touches to your bookshelf. This coral sculpture was a great Target find! These smaller items also help create size variation. Mixing in different size items creates interest and really completes the look.
Shop The Post