Entertaining
7 Steps to Throwing Your First Dinner Party
posted on September 27, 2016 | by Amanda Holstein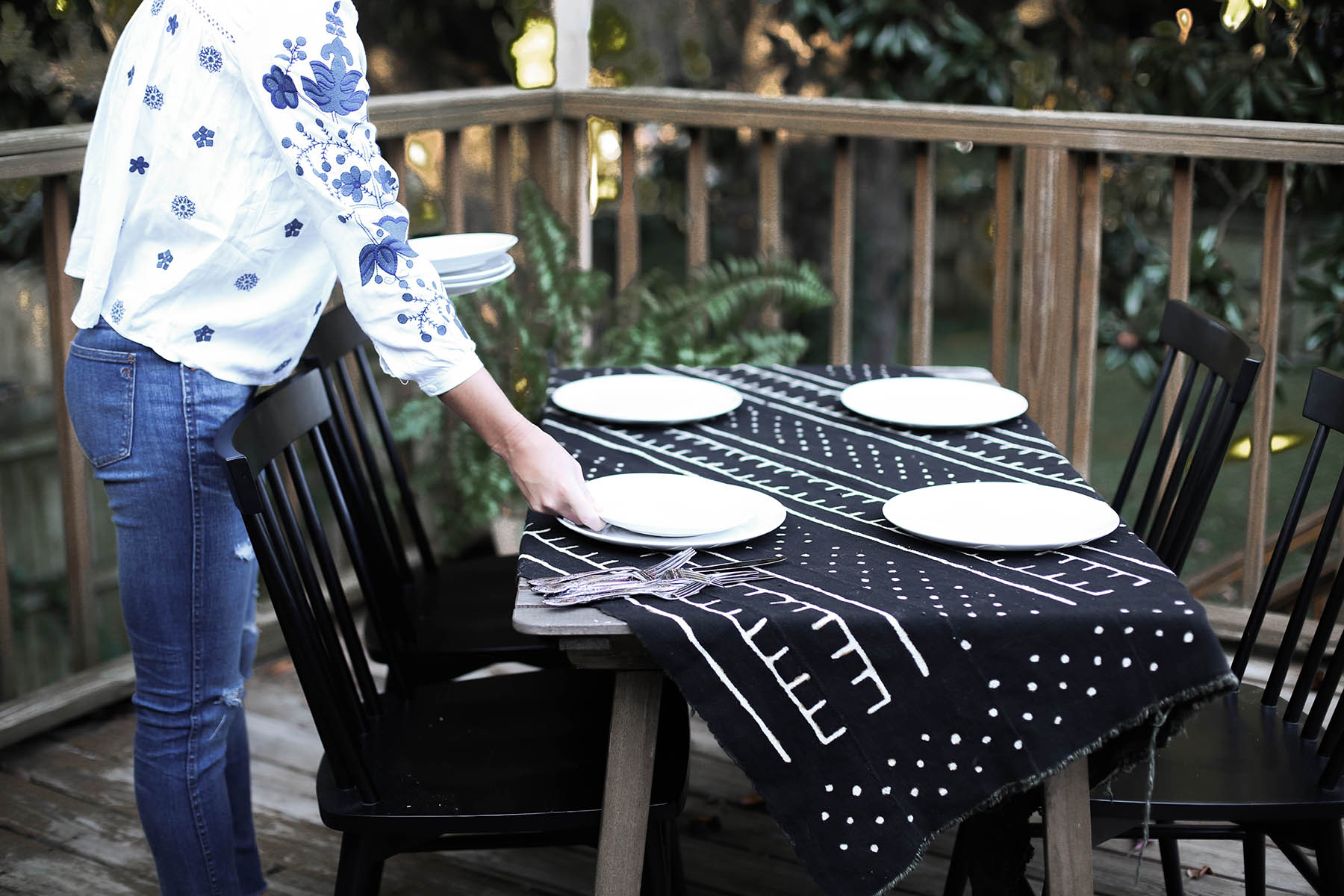 As you get into your mid to late twenties, dinner parties become somewhat of a norm. They sound super adult, but they're really just an excuse to hang out and drink with your friends at someone's apartment instead of at a bar. Oh, and there's dinner, too. So if you're thinking of throwing your first dinner party and have no idea where to start, take a look at these simple steps below.
1. Choose a theme.
I don't mean a "Golf Pros & Tennis Hos" theme…I was thinking more like "early fall" or "cinco de mayo". Choose on a specific vibe and color scheme that will help guide you as you prep for the party. Having a theme in mind can help narrow down the decor, the food, etc. For this dinner party, I went with a casual, rustic look to go with the outdoor scenery and laid back vibe of the beautiful McCarn Airbnb we stayed at in Nashville.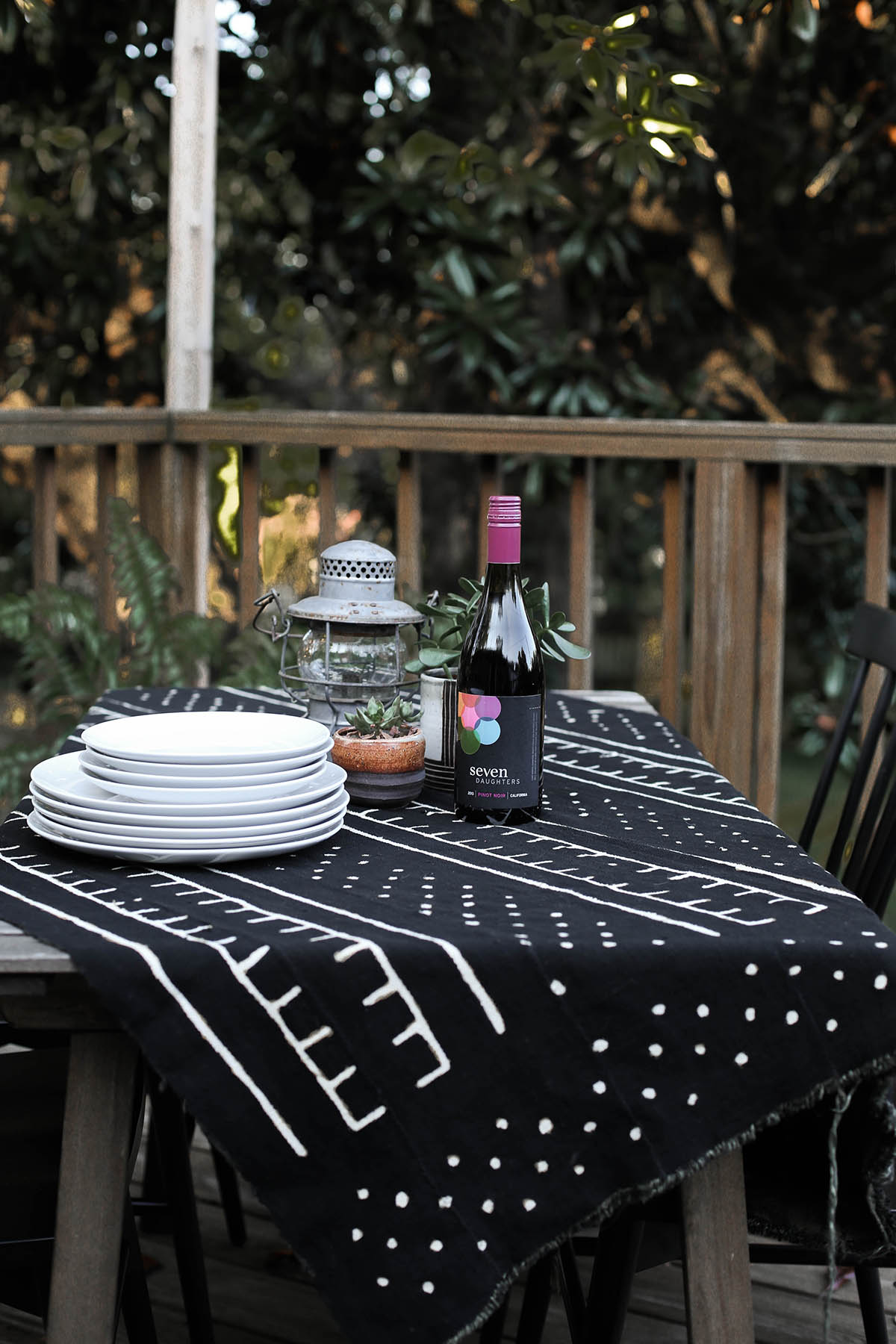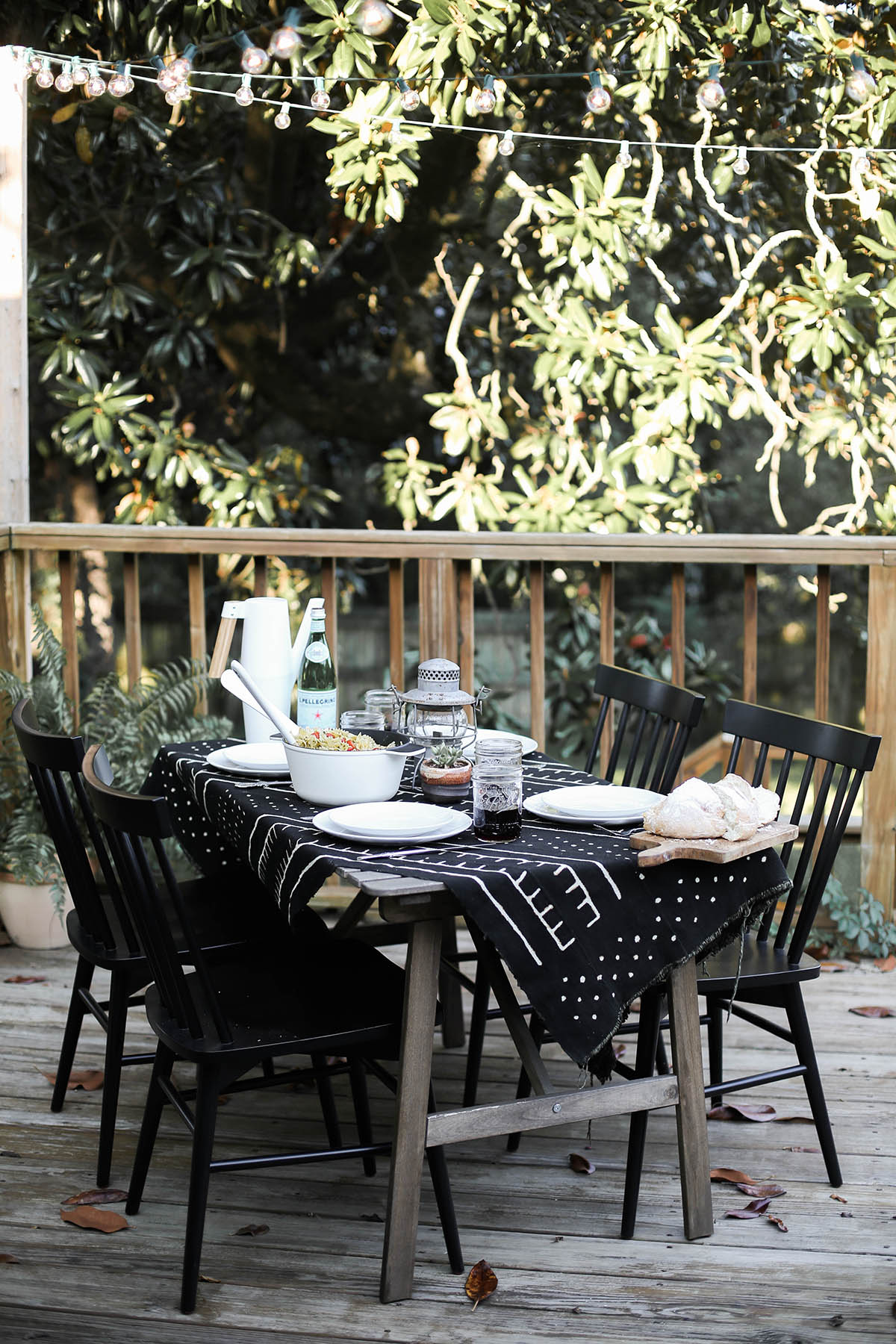 2. Invite the right people.
Once you know the kind of dinner party you want to have, it's time to figure out your guest list. Do you want a small gathering under 10 or are you thinking bigger? Invite your guests in whatever way feels right to you. If it's a small group, I'd just go with an email or a group text. Anything over ten and I might do an e-vite to make it more official!
3. Set the table.
The table setting is really the anchor of a true dinner party. It's what makes it feel like more than just a get together. So as you're getting ready for your night, I suggest you start by setting the table. Choose dishes that go with your theme and don't worry about getting the place setting right (nobody cares if the fork was on the wrong side!). I like to go with a basic setting that consists of two plates, two forks on the left, a knife and spoon on the right, and a drinking glass (and wine glass) on the right as well.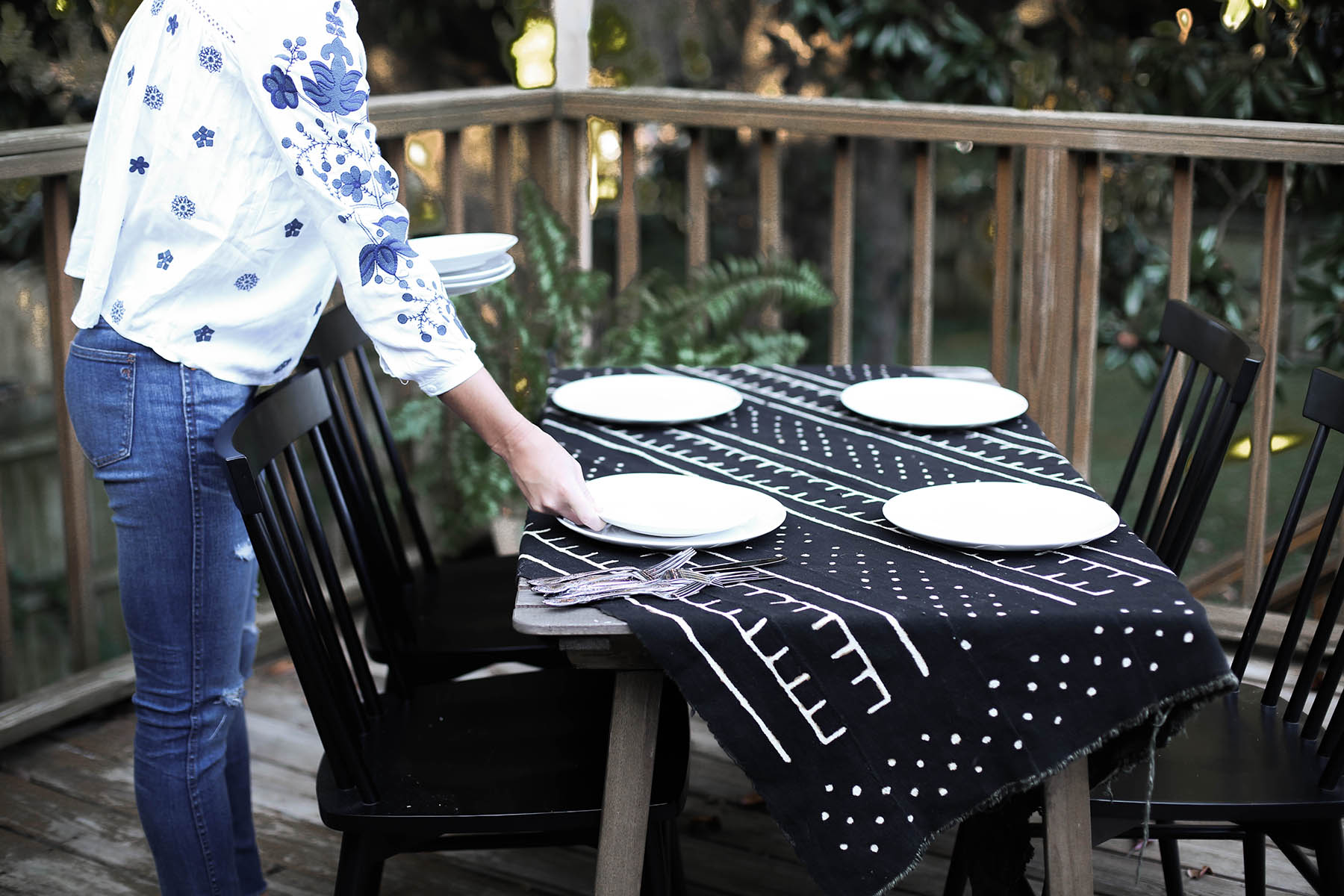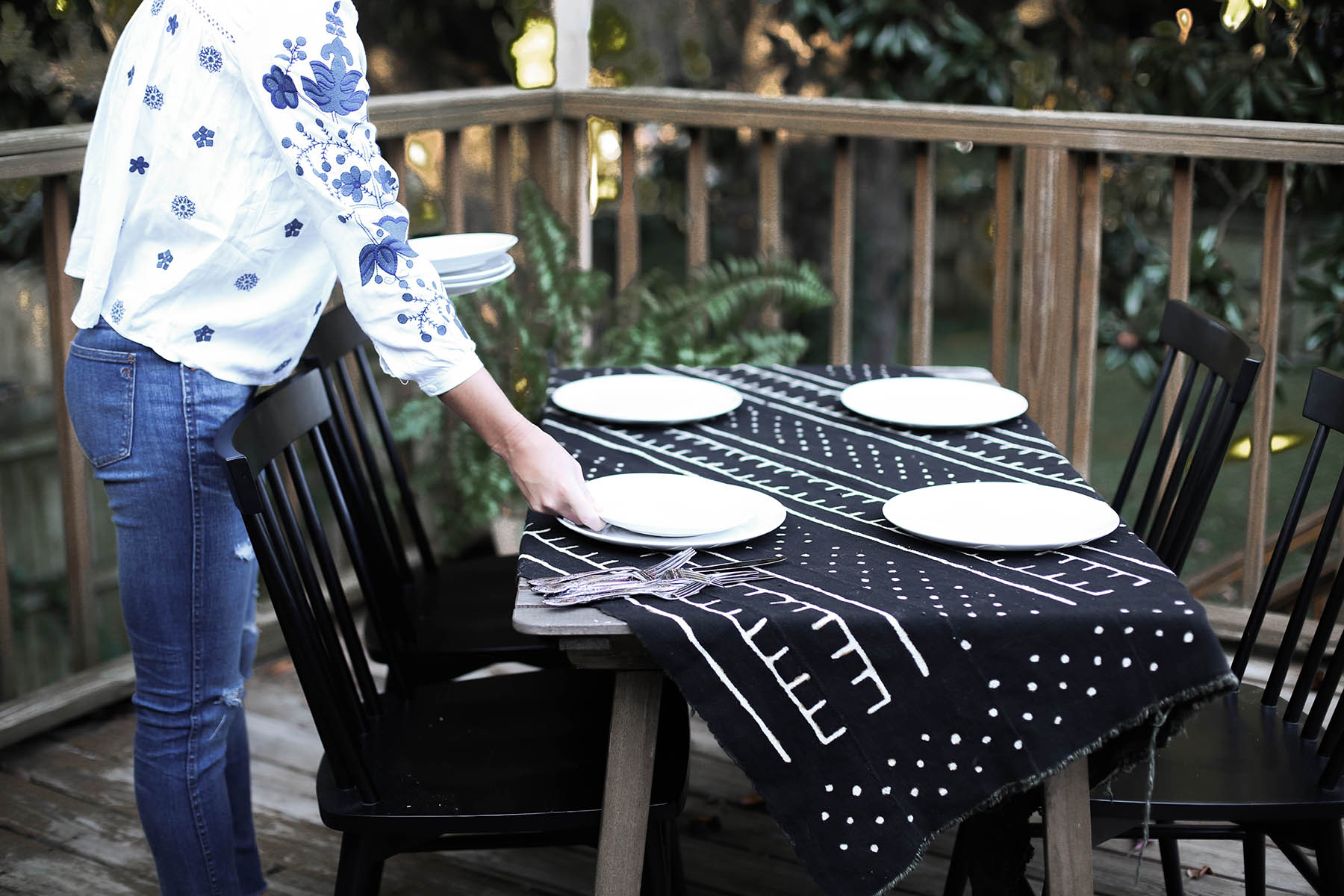 4. Add a centerpiece.
No matter how big or small, a centerpiece will make your table look complete. Anything from a runner loaded with candles to one vase of flowers will do the trick. For this rustic look, I went with a couple succulent plants and an antique —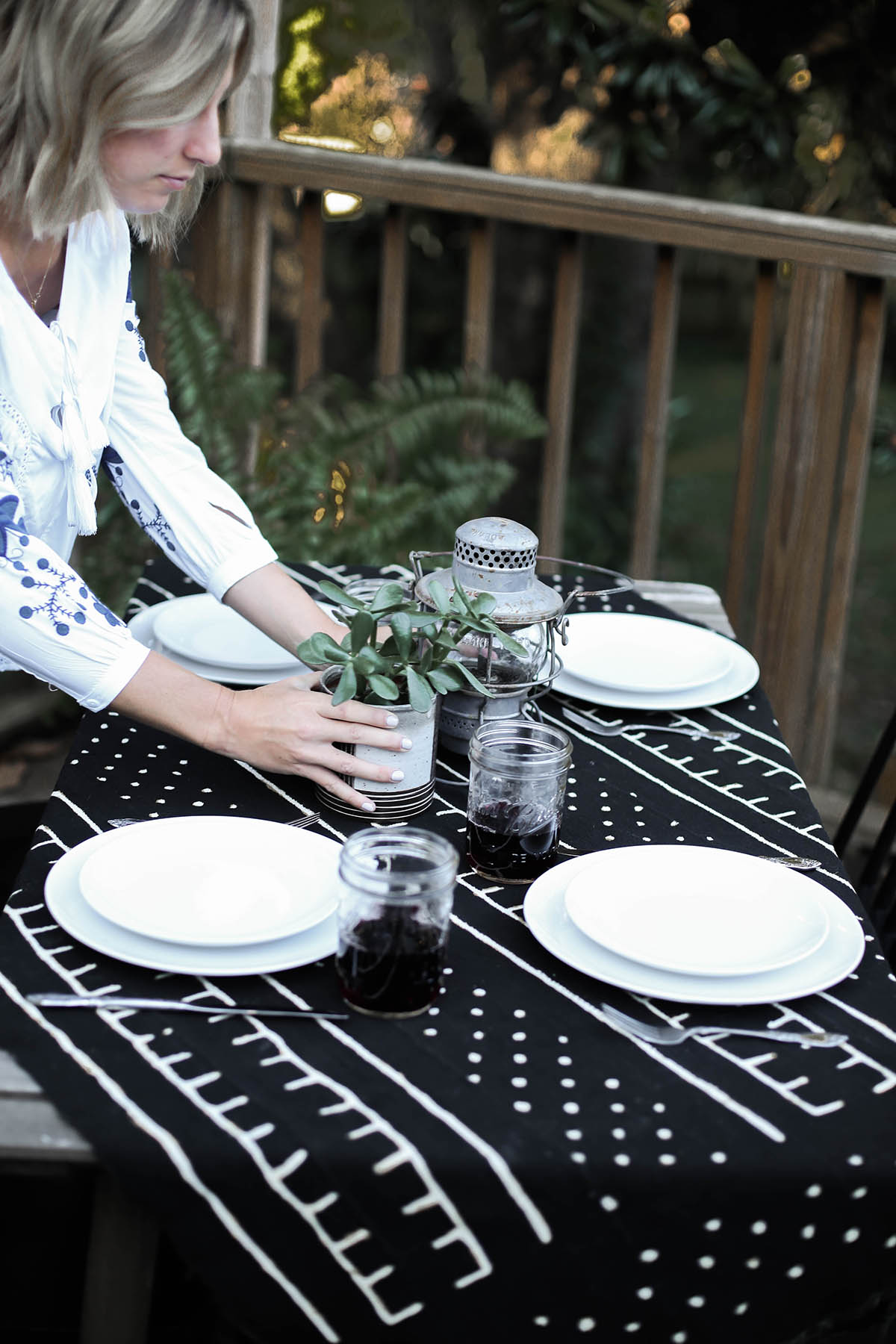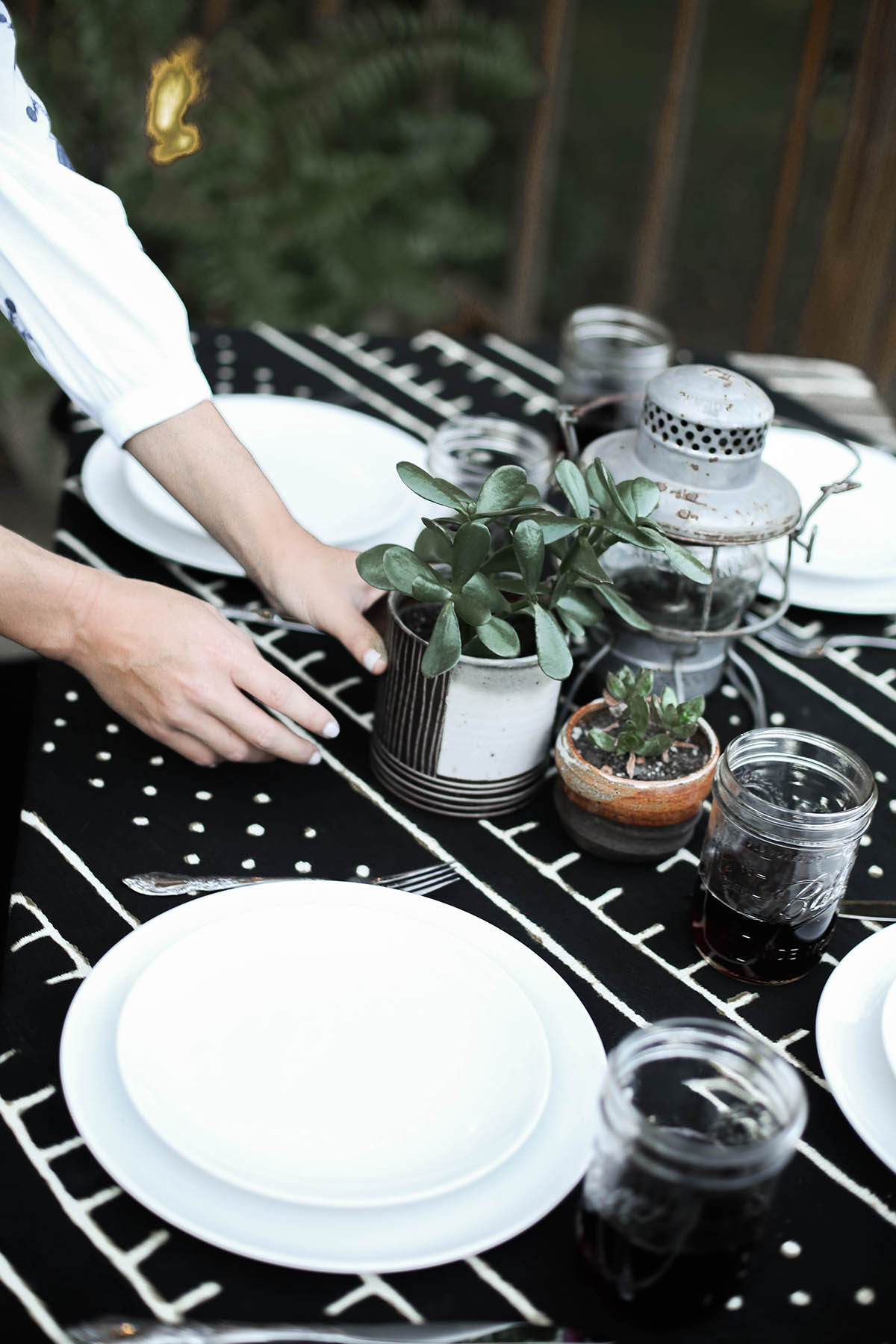 5. Start with drinks.
When your guests arrive, start by offering them a drink. I tend to keep it simple with just a few bottles of Seven Daughters Wine on hand. Have at least a red and a white option and you should be good to go! I love their Pinot Noir and Chardonnay and find that they're the perfect two options for any occasion. And who says they need to be in wine glasses? Serve them in whatever glass you like — it's your dinner party after all!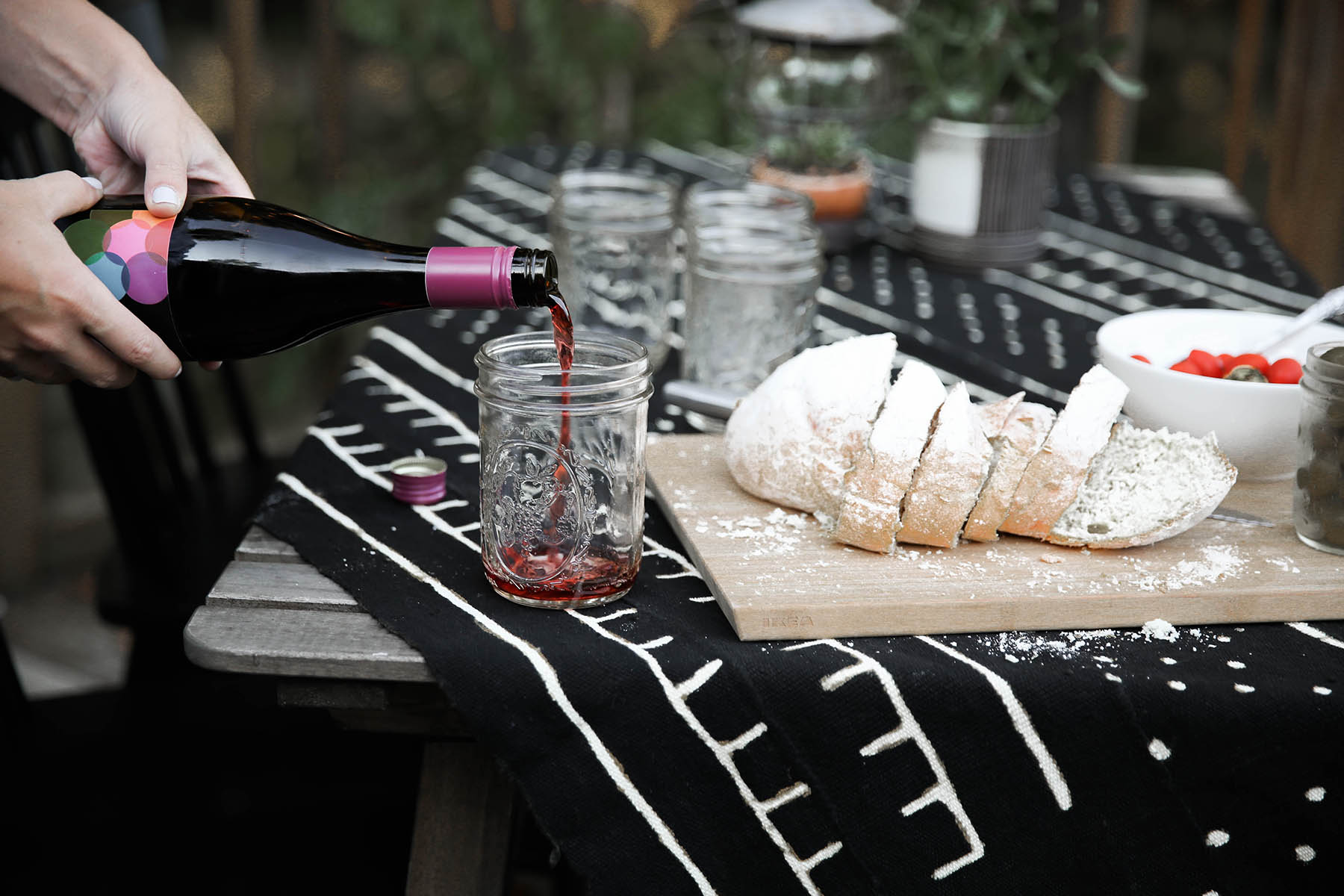 6. Set out apps.
Once you've got the drinks flowing, set out some apps for your guests to munch on until it's time for dinner. I like to serve my apps around the coffee table so people can mingle and catch up casually before we sit down for dinner. You can't go wrong with cheese and bread, or go the extra step with a mini caprese salad.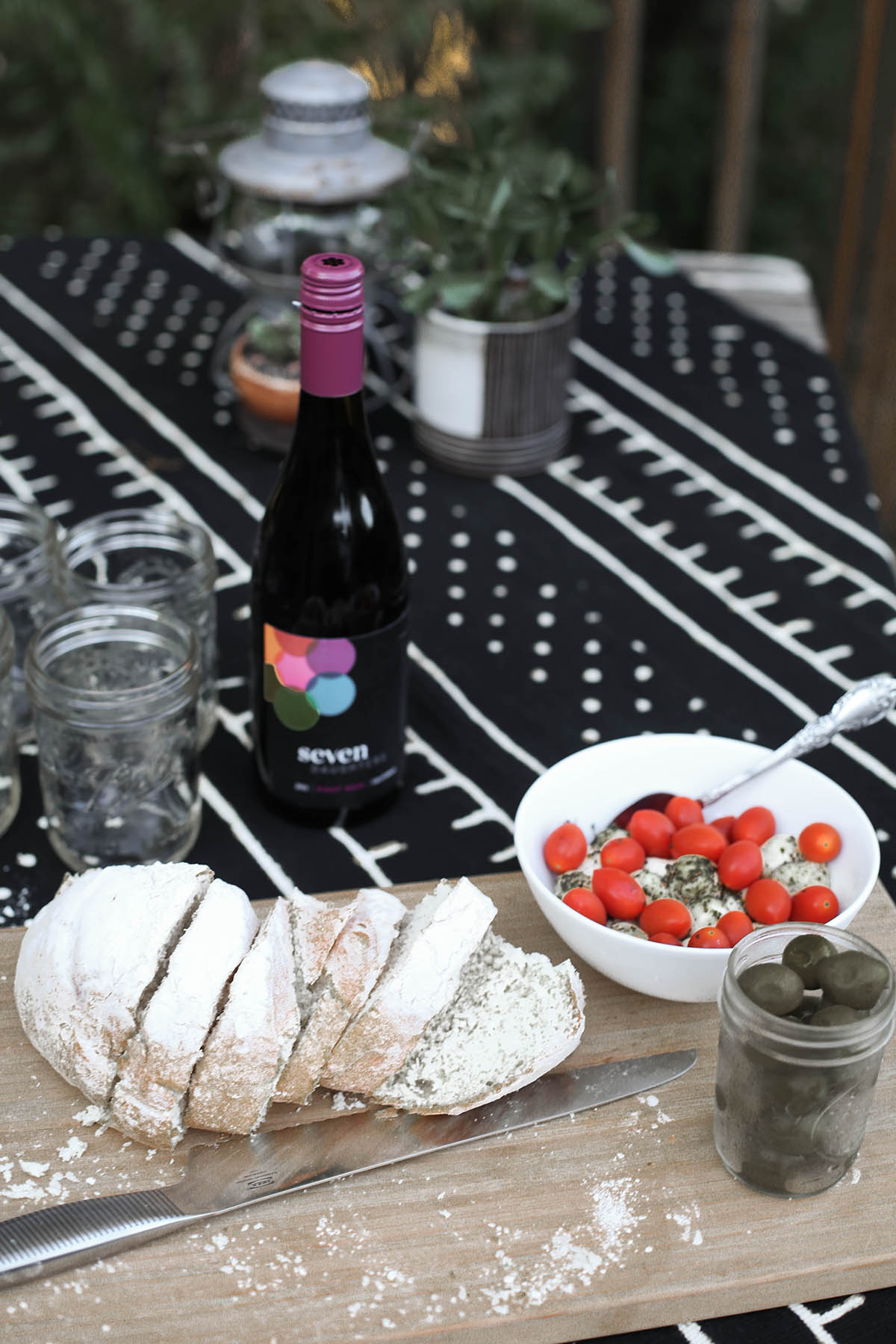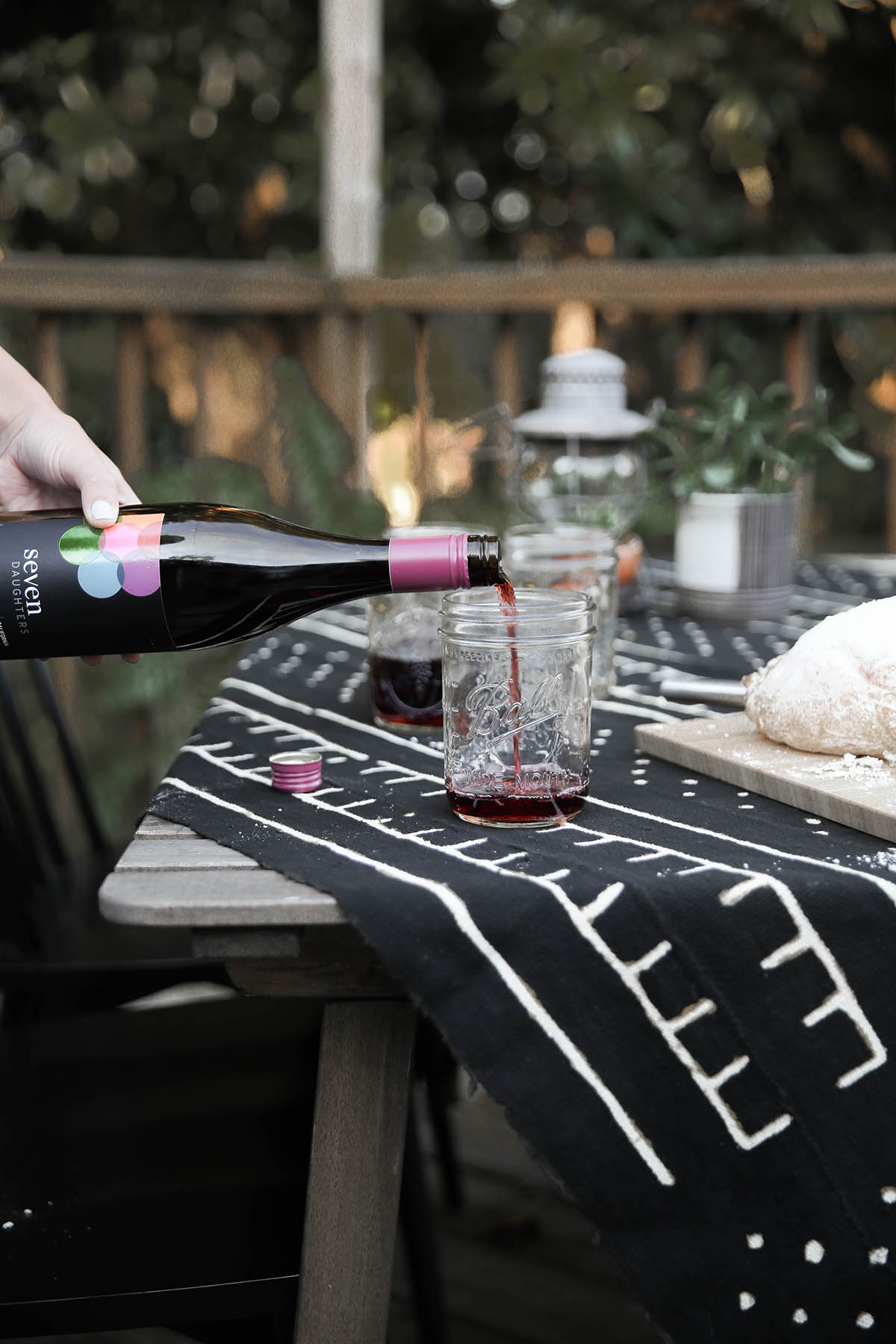 7. Serve family style food.
For your first dinner party, I highly suggest making family style food that you can pass around at the table. Creating individual dishes for each guest is not an easy task. And why bother when you can make pasta and a salad in half the time? My specialty is bow tie pasta with pesto and fresh cherry tomatoes (thanks mom!). And no, I did not make the pesto from scratch. Let's be real.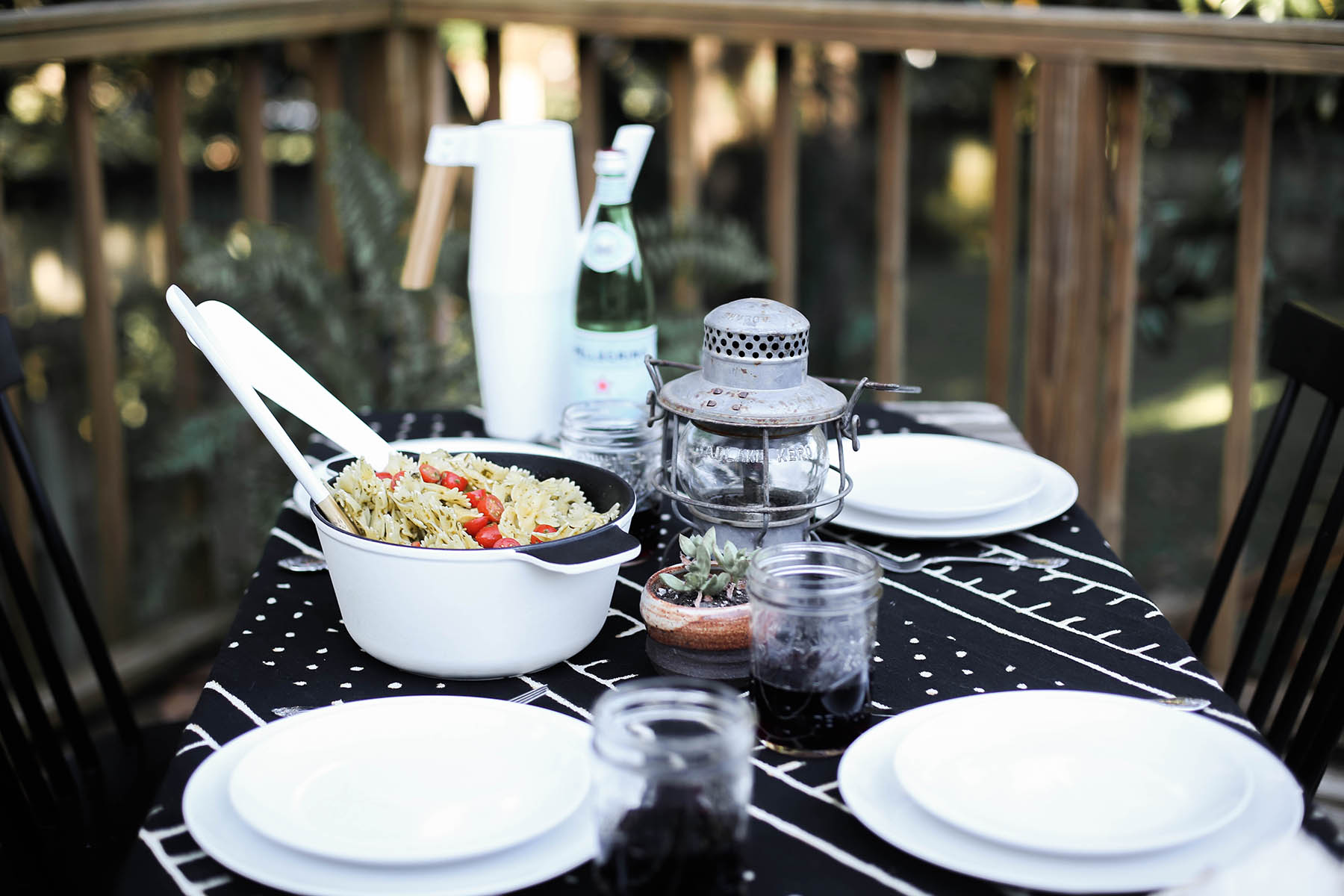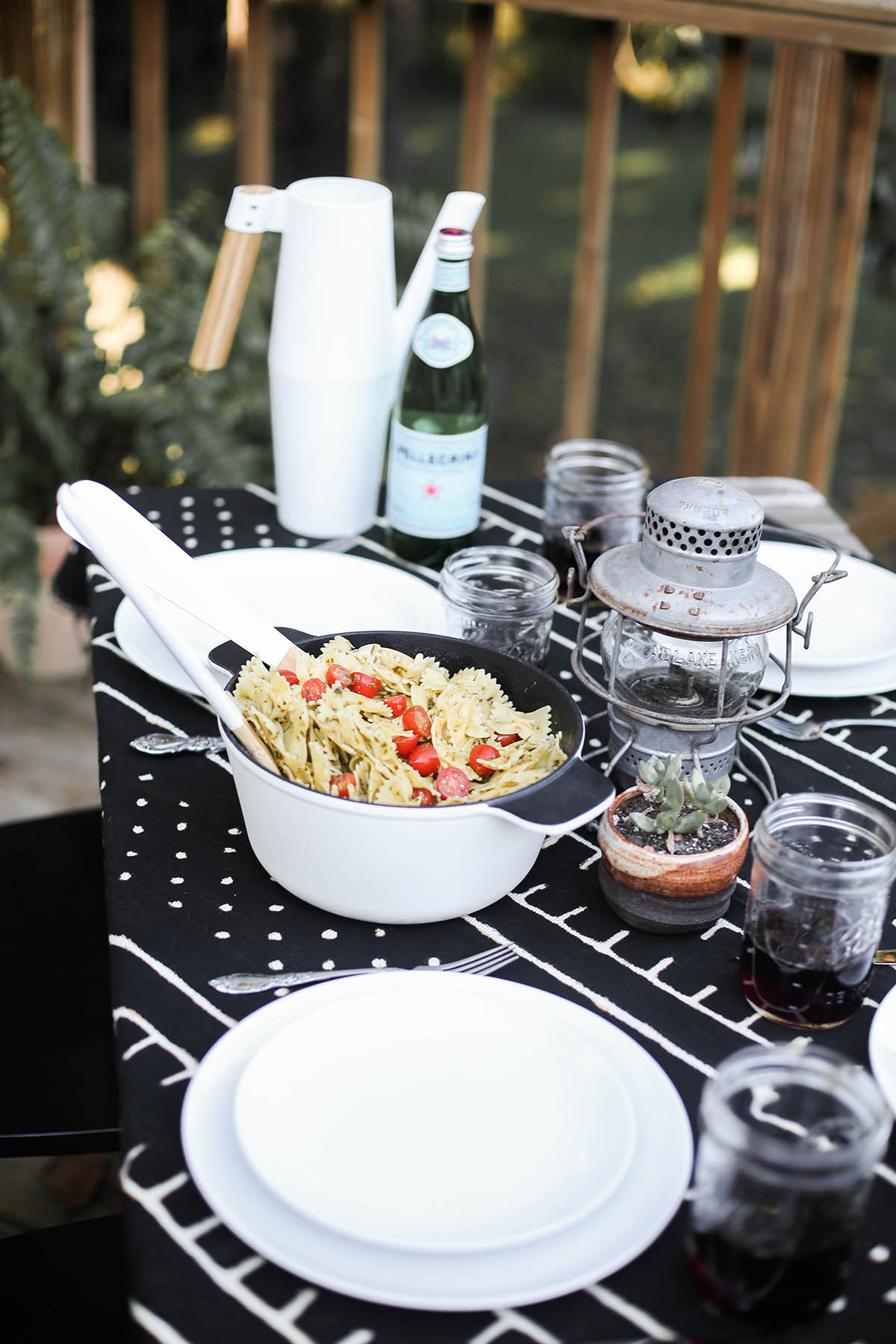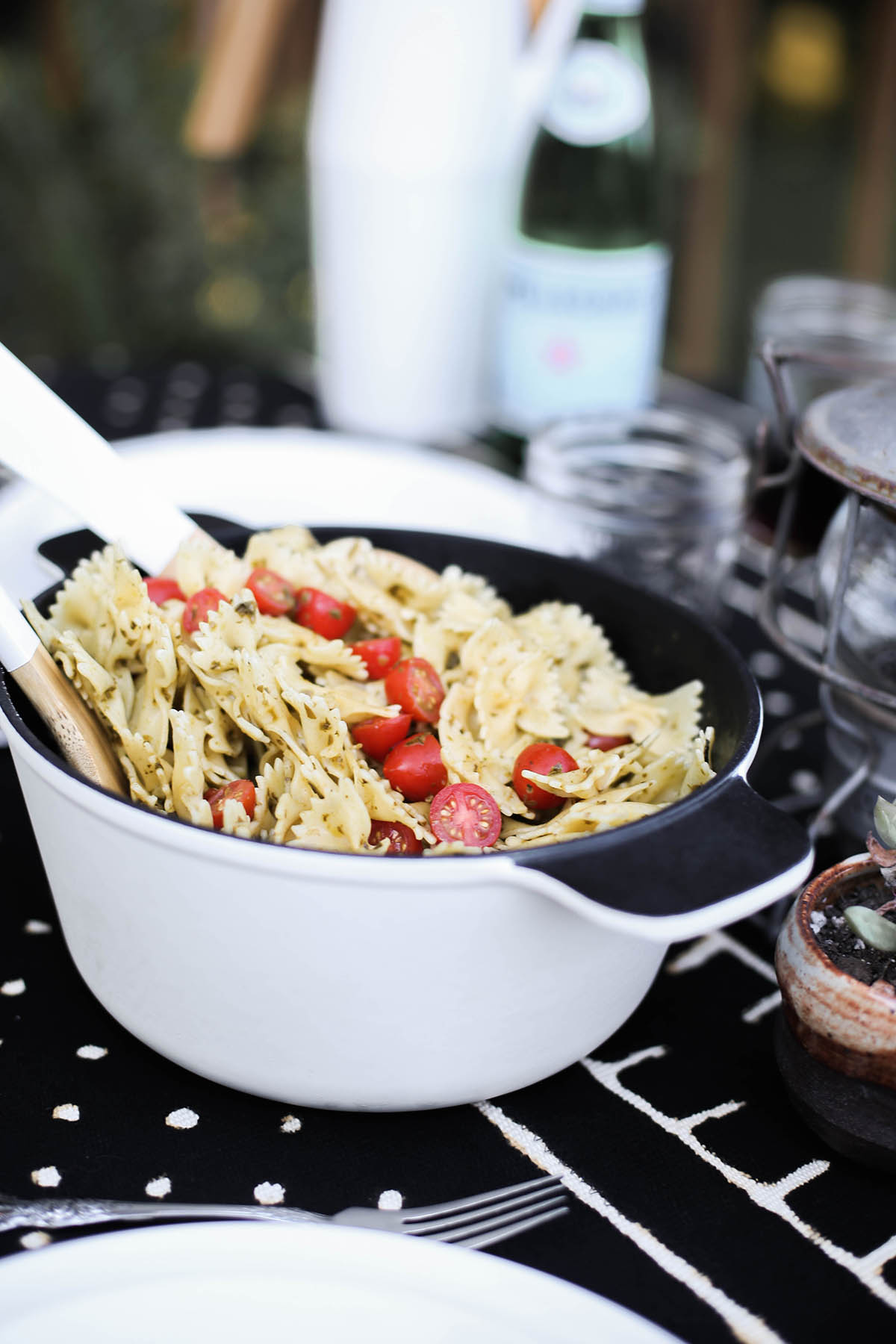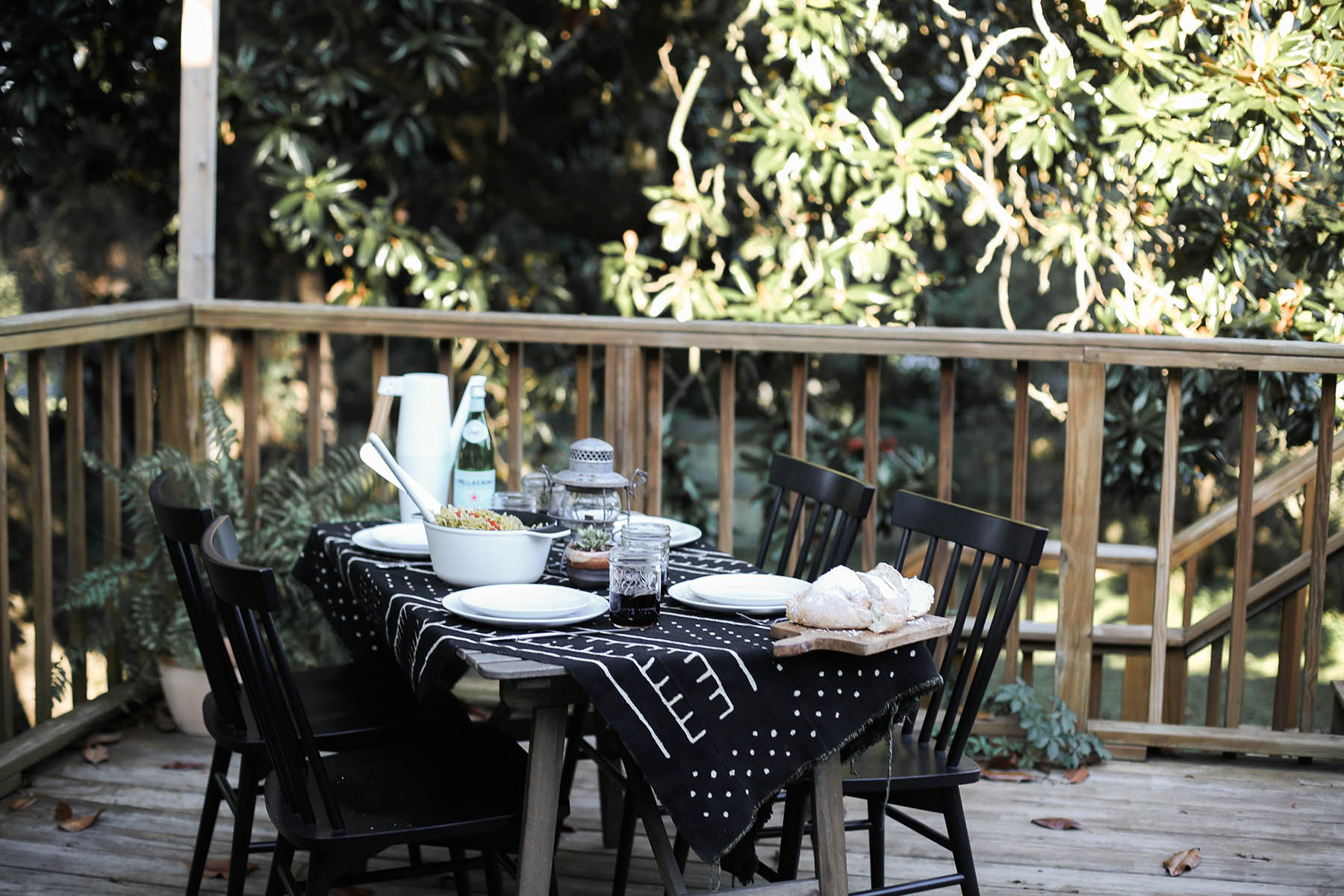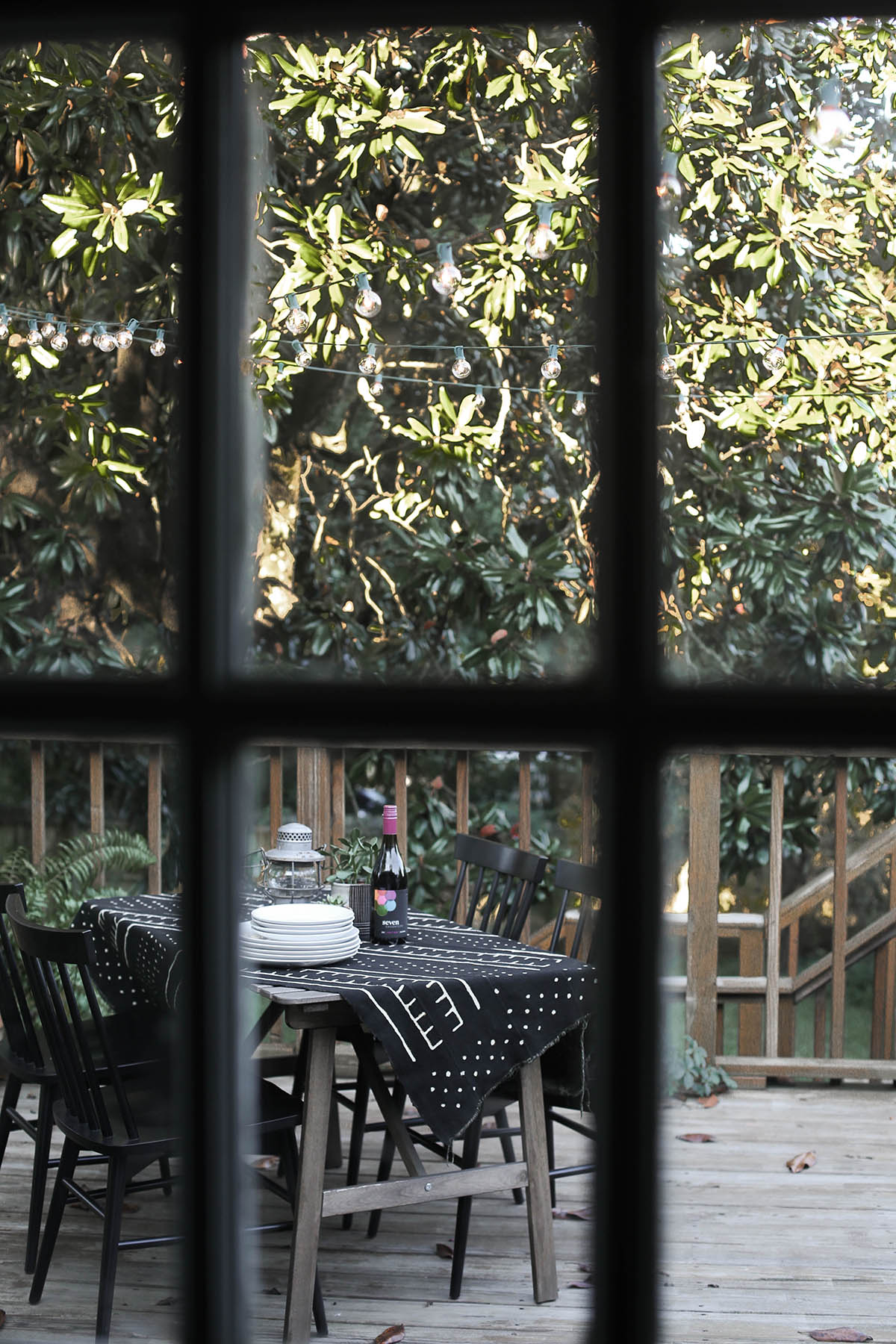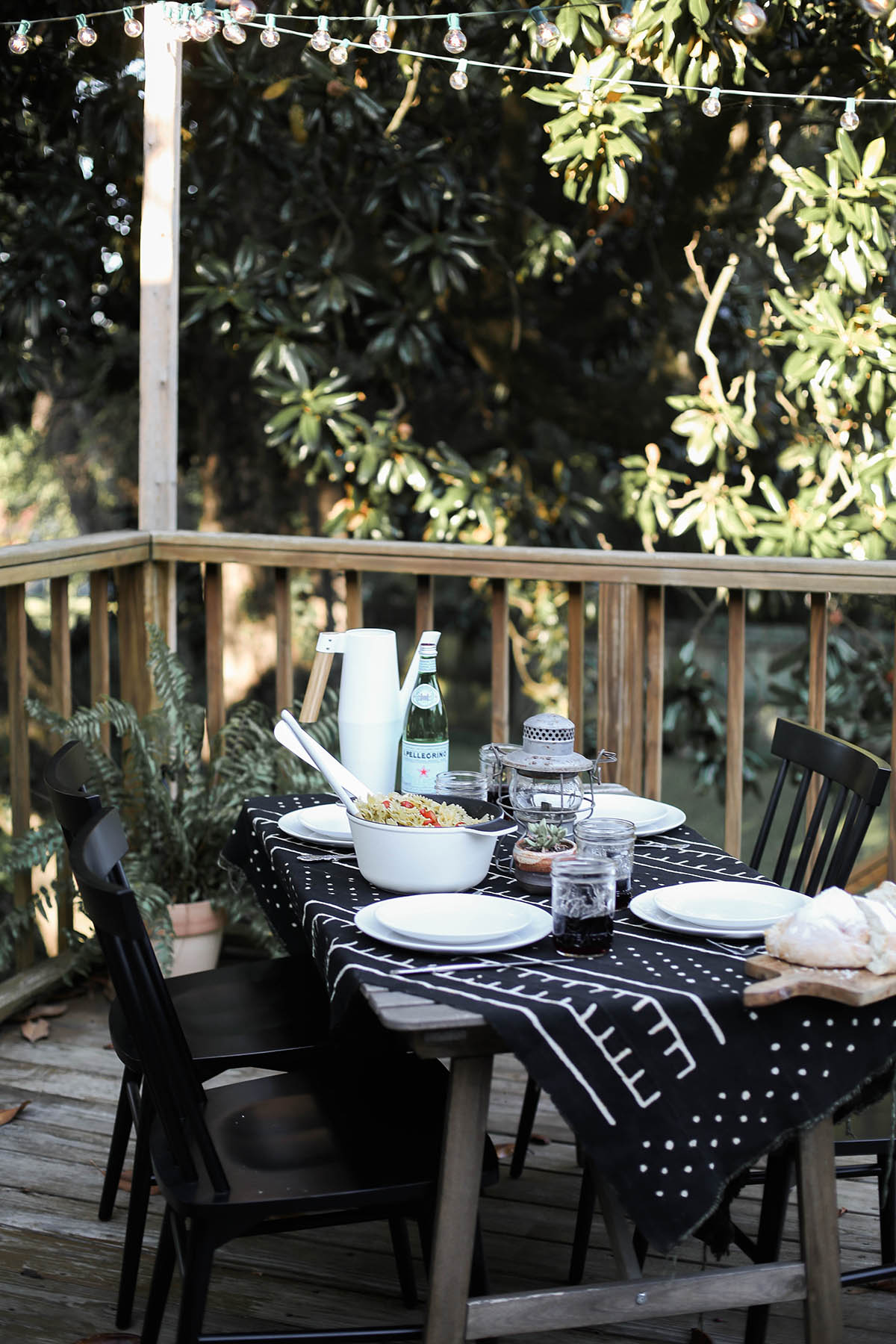 Thank you to Seven Daughters Wine for sponsoring this post. I love wine :).