Decor & Styling
A Cozy Holiday with Urban Outfitters
posted on November 16, 2016 | by Amanda Holstein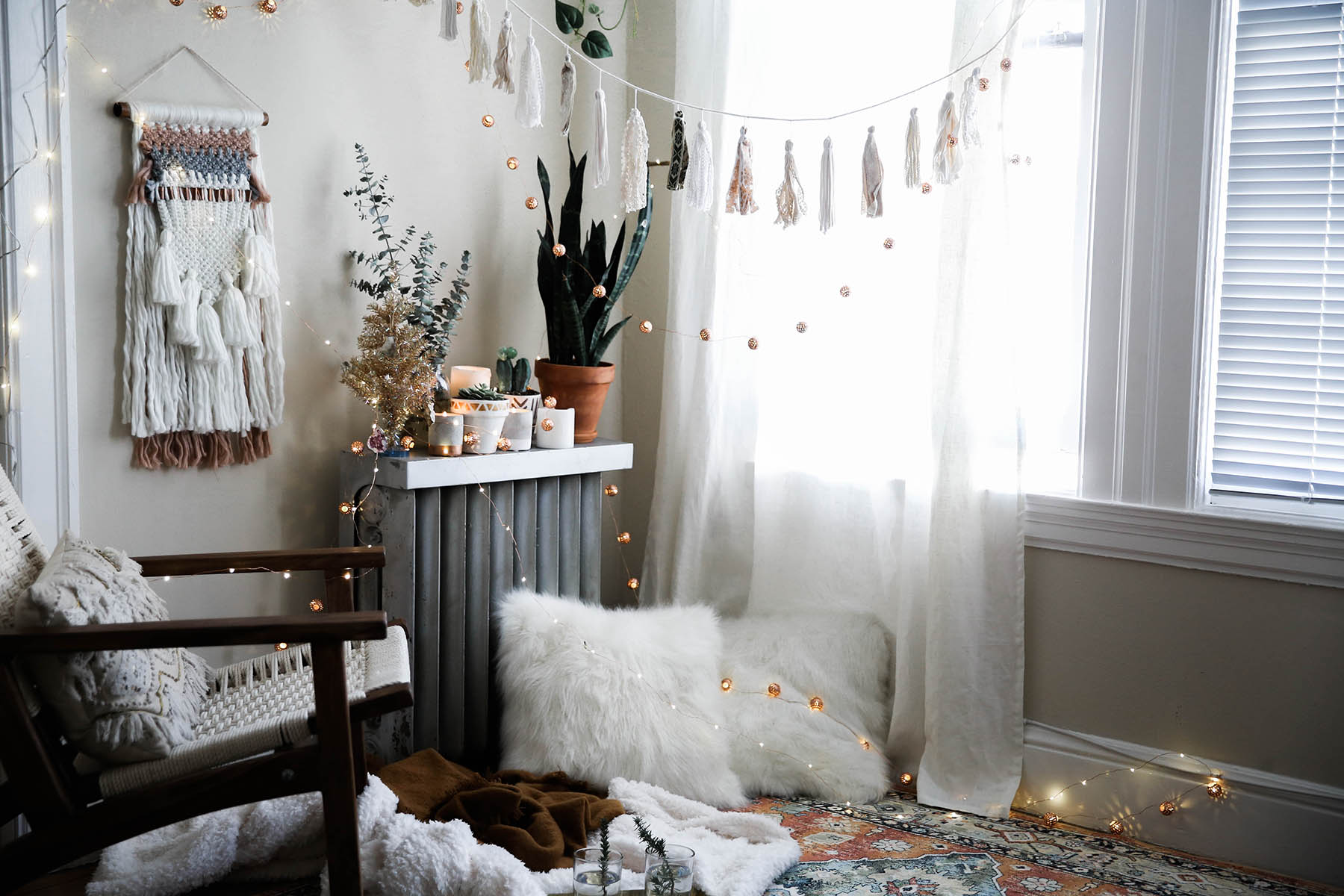 When it comes to decorating for the holidays, I'm not one to sacrifice my casual, California style. I like my home to be cozy and relaxed with bohemian accents. So as I start transitioning my apartment for holiday get togethers (which typically mean comfy clothes, warm drinks, and curling up on the couch with friends), I've turned to Urban Outfitters to keep my style in tact.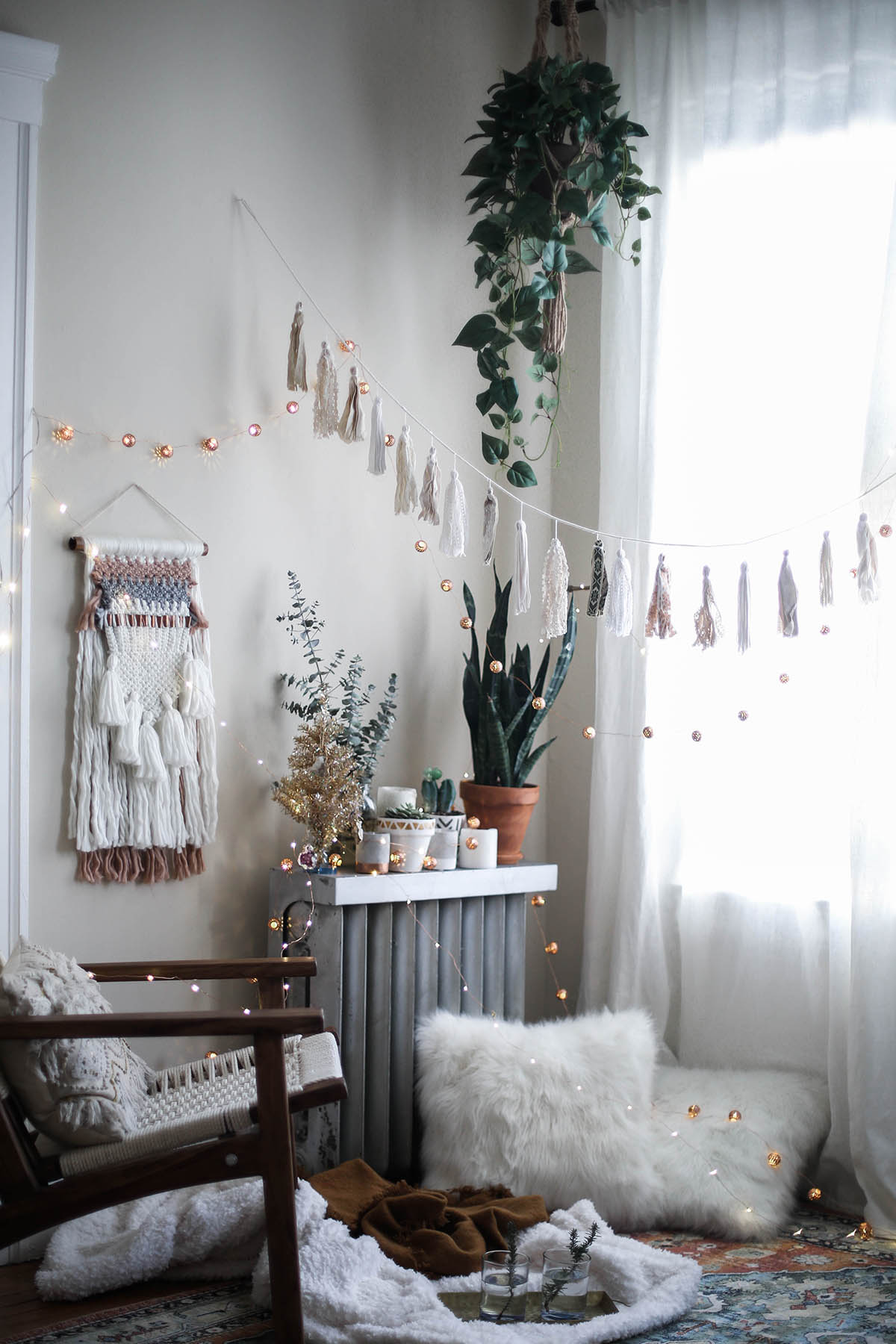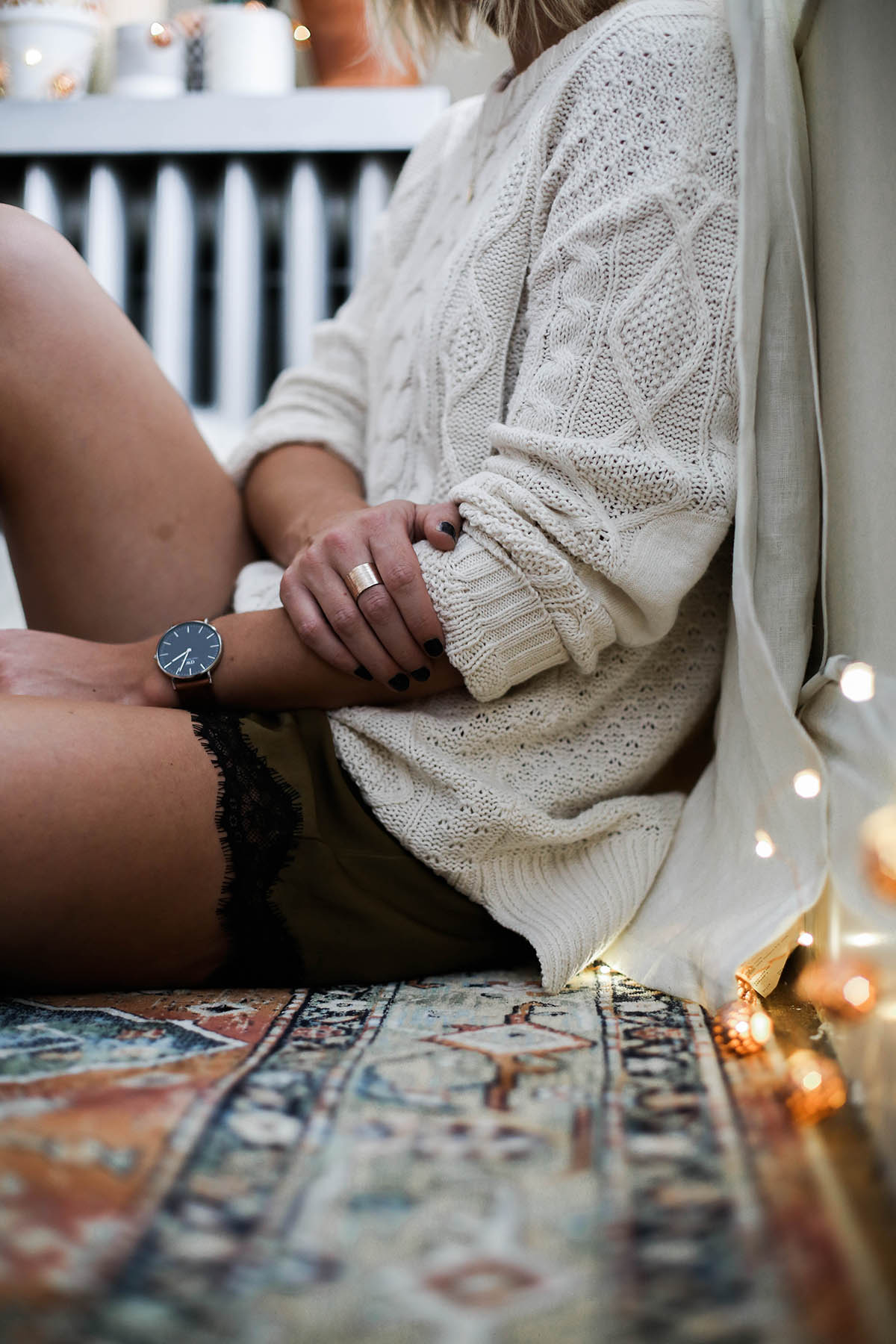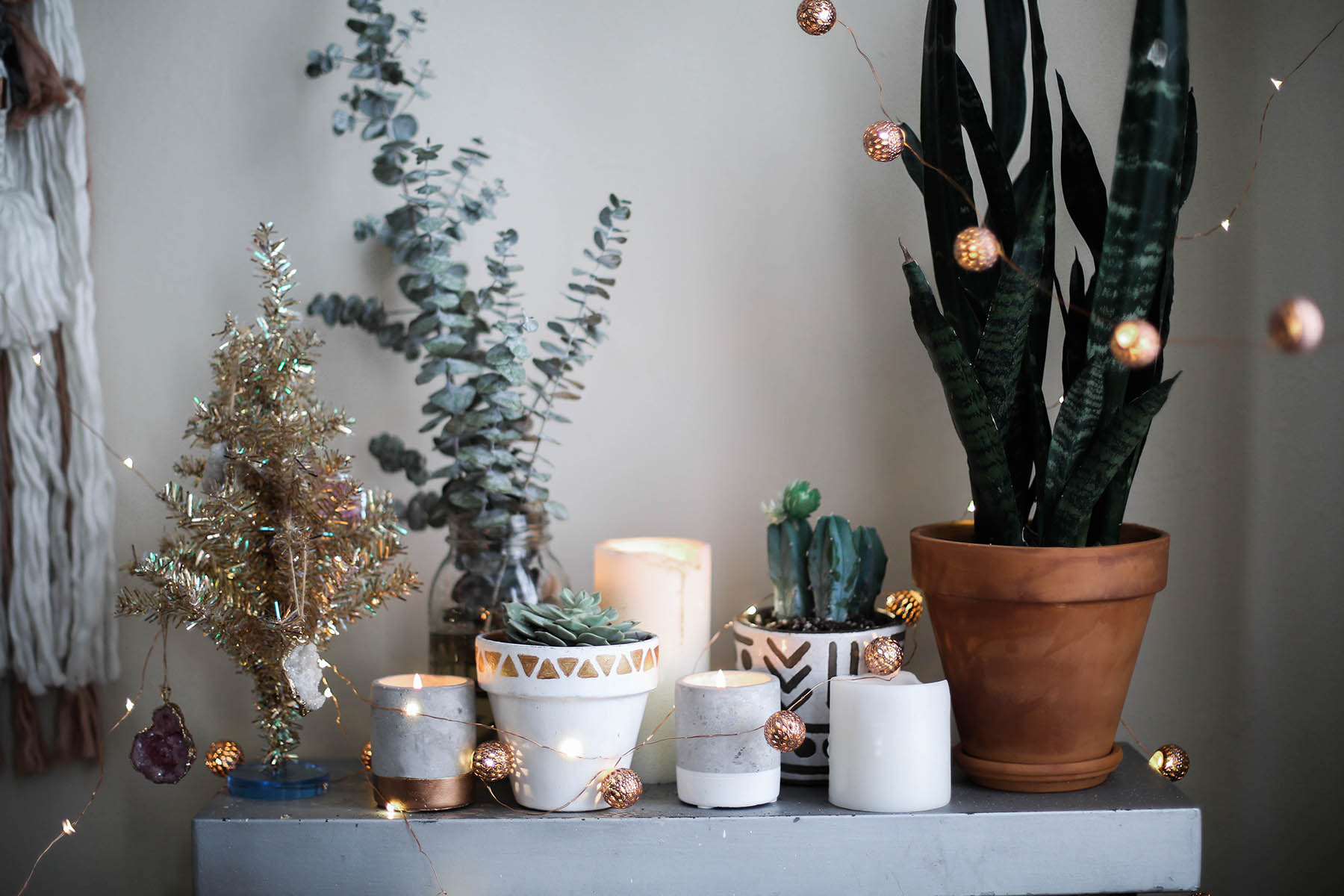 Lighting
First, I like to start with twinkle lights. They're the perfect way to add a festive touch to your home, no matter your interior style. Start with these lantern string lights and layer in these firefly string lights for a unique effect. Try draping them haphazardly like I have to create a cozy nook in the corner of your living room. You can also frame your doorways or windows with them for a more streamlined look.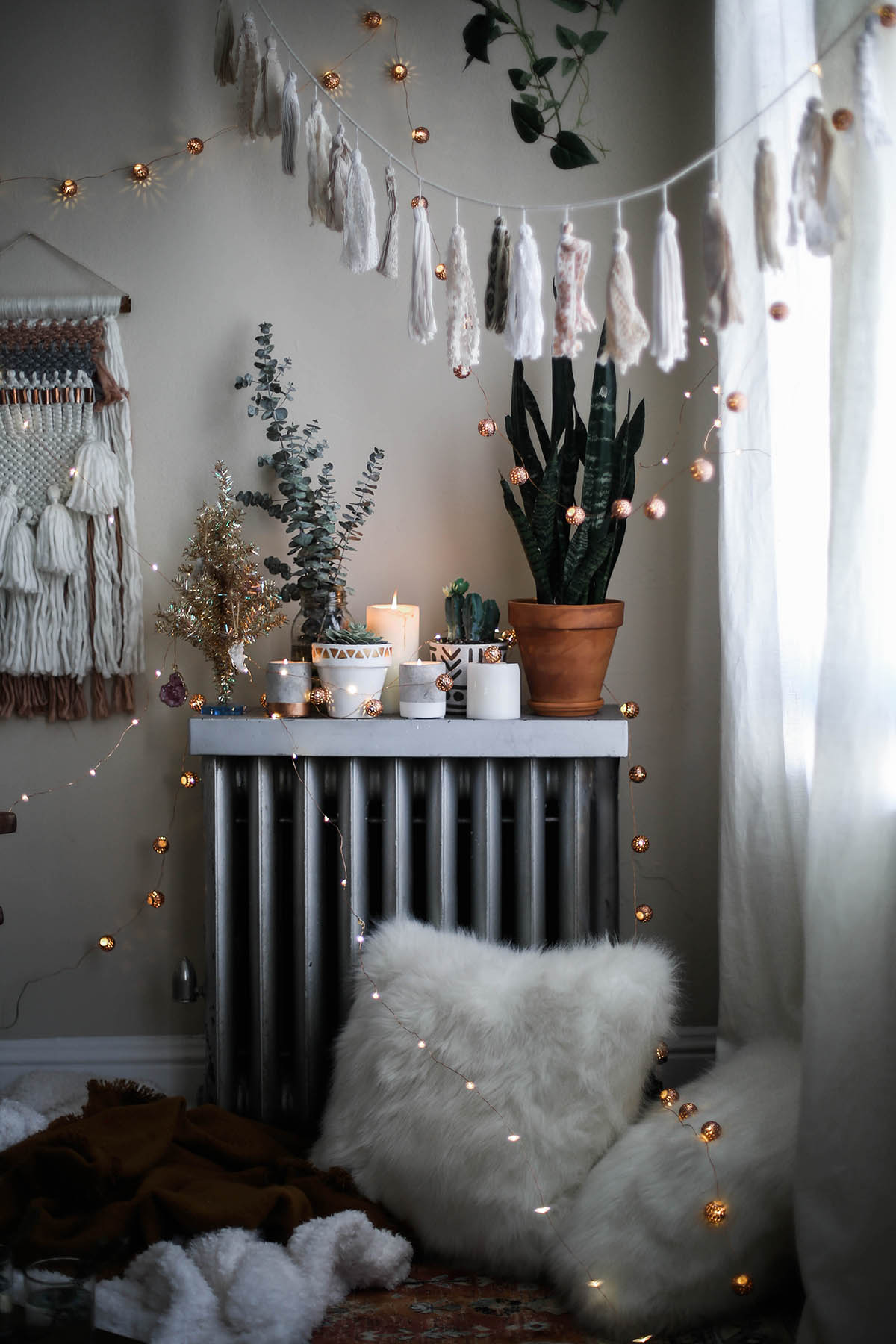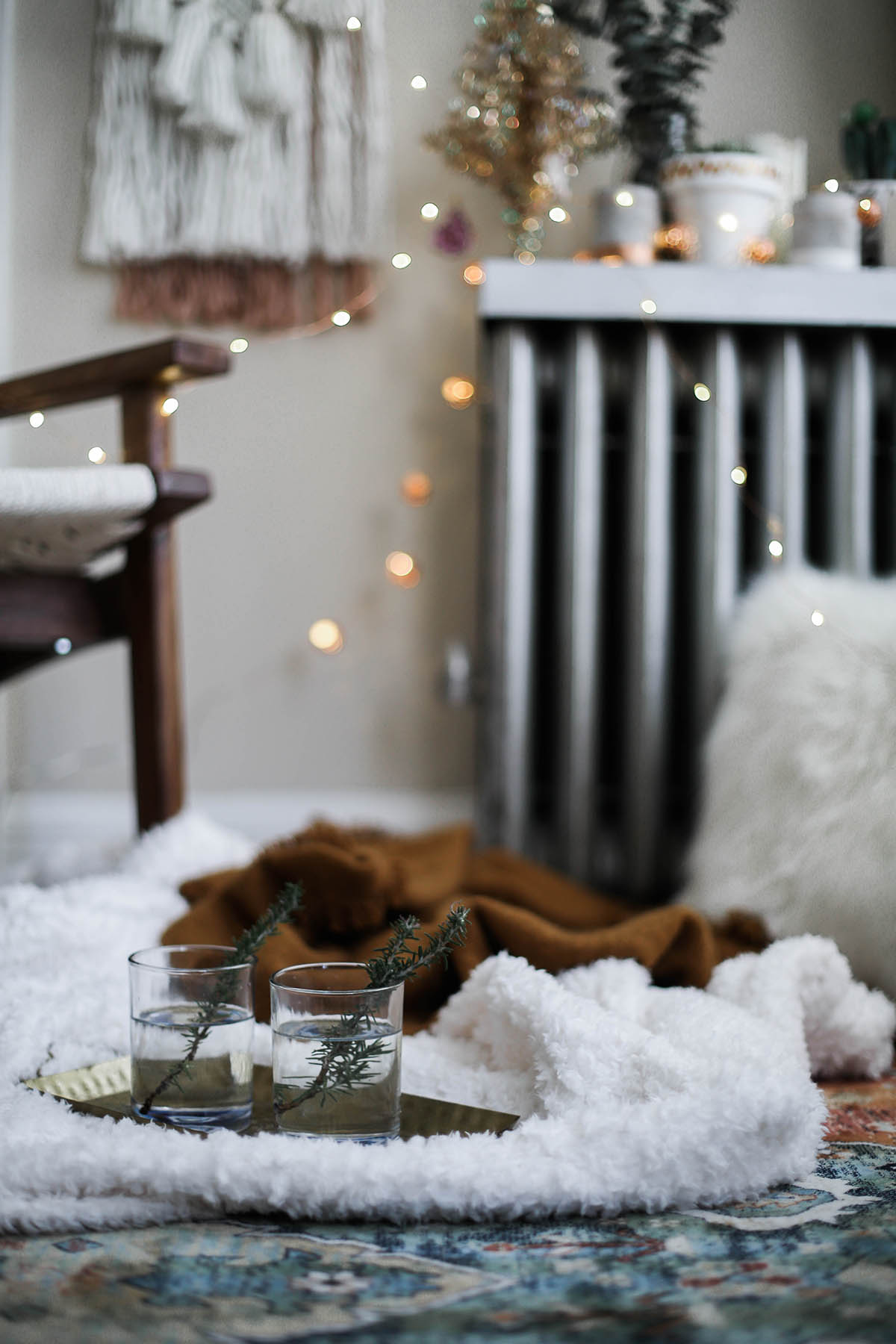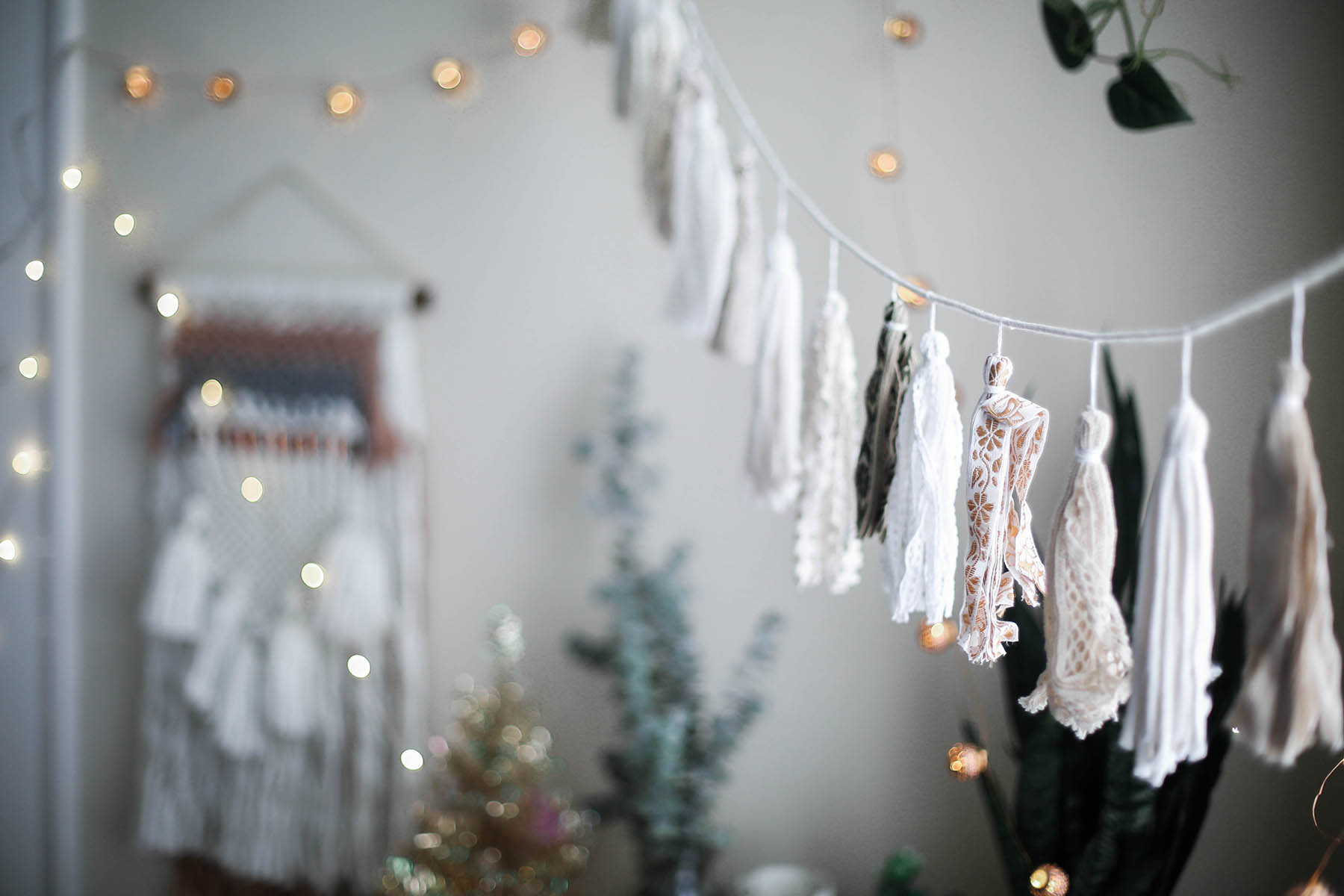 Gold Touches
Since classic red and green aren't really my jam, I like to incorporate gold for a festive touch instead. Candles are an easy way to bring in some gold accents. I am seriously addicted to these concrete candles. The earthy smell of this gold one creates the perfect atmosphere for the holidays.
You can't get the full holiday experience without a tree and some ornaments. If you don't have a ton of space to work with, this mini gold tree is the perfect solution. And you know I couldn't resist these geode ornaments!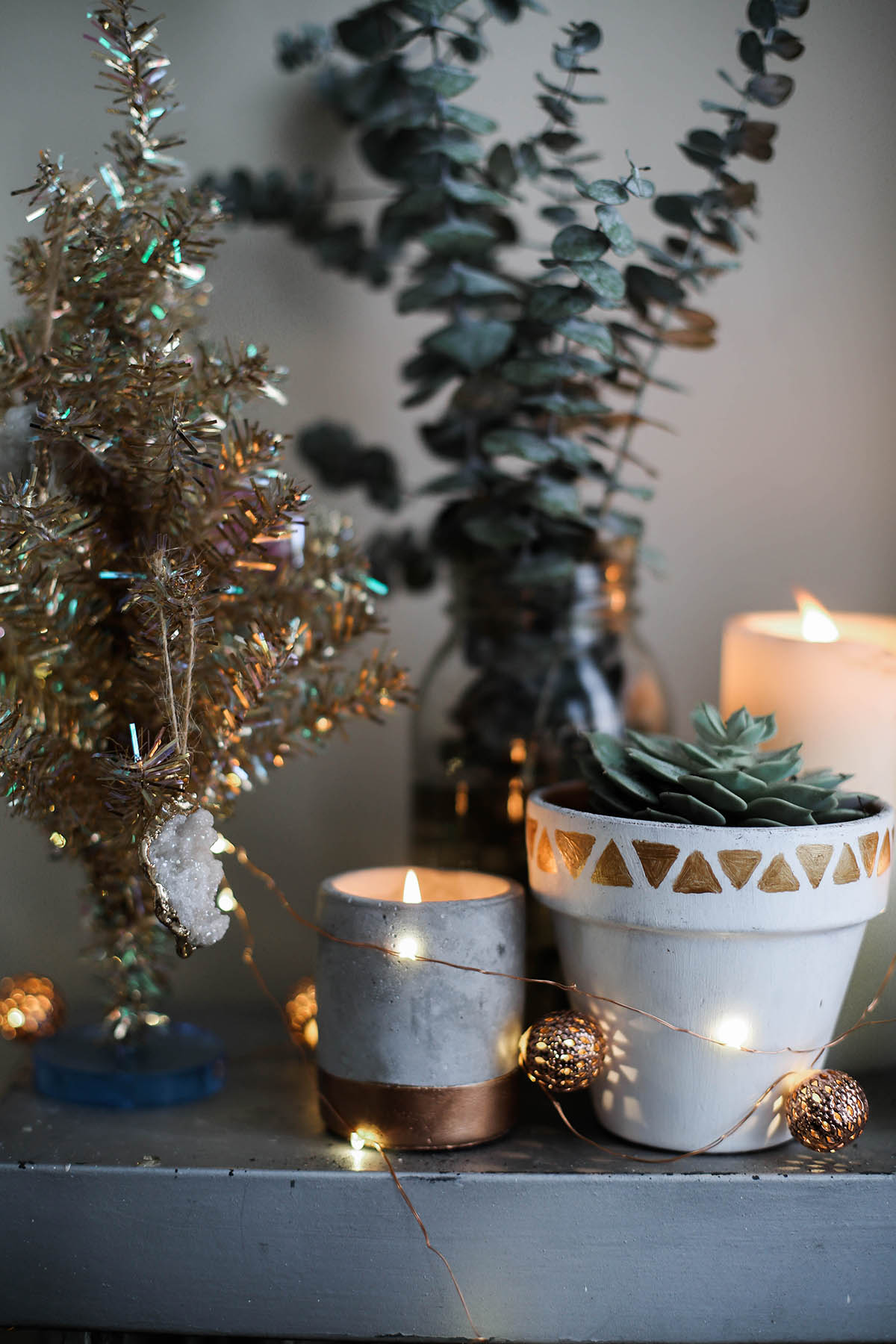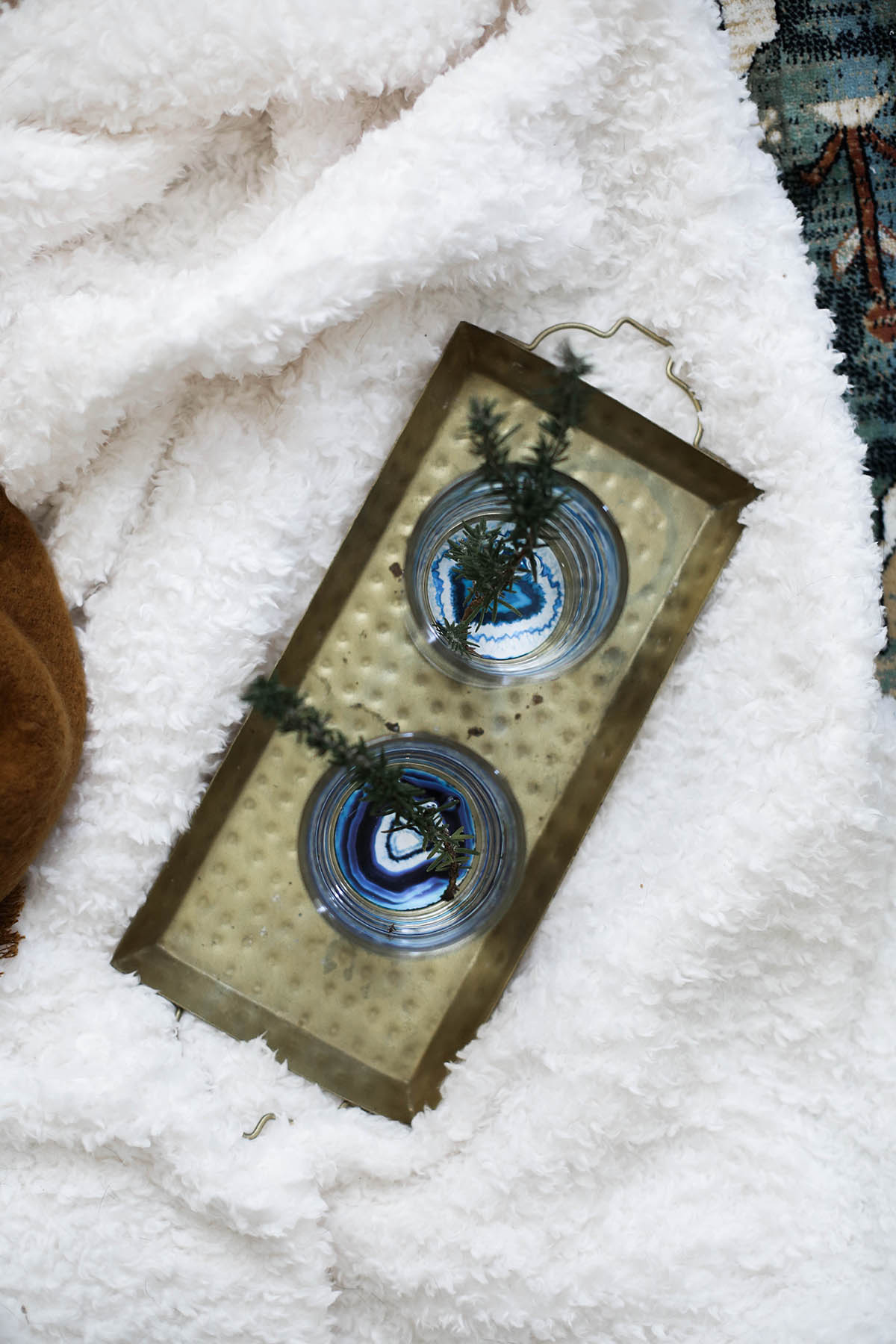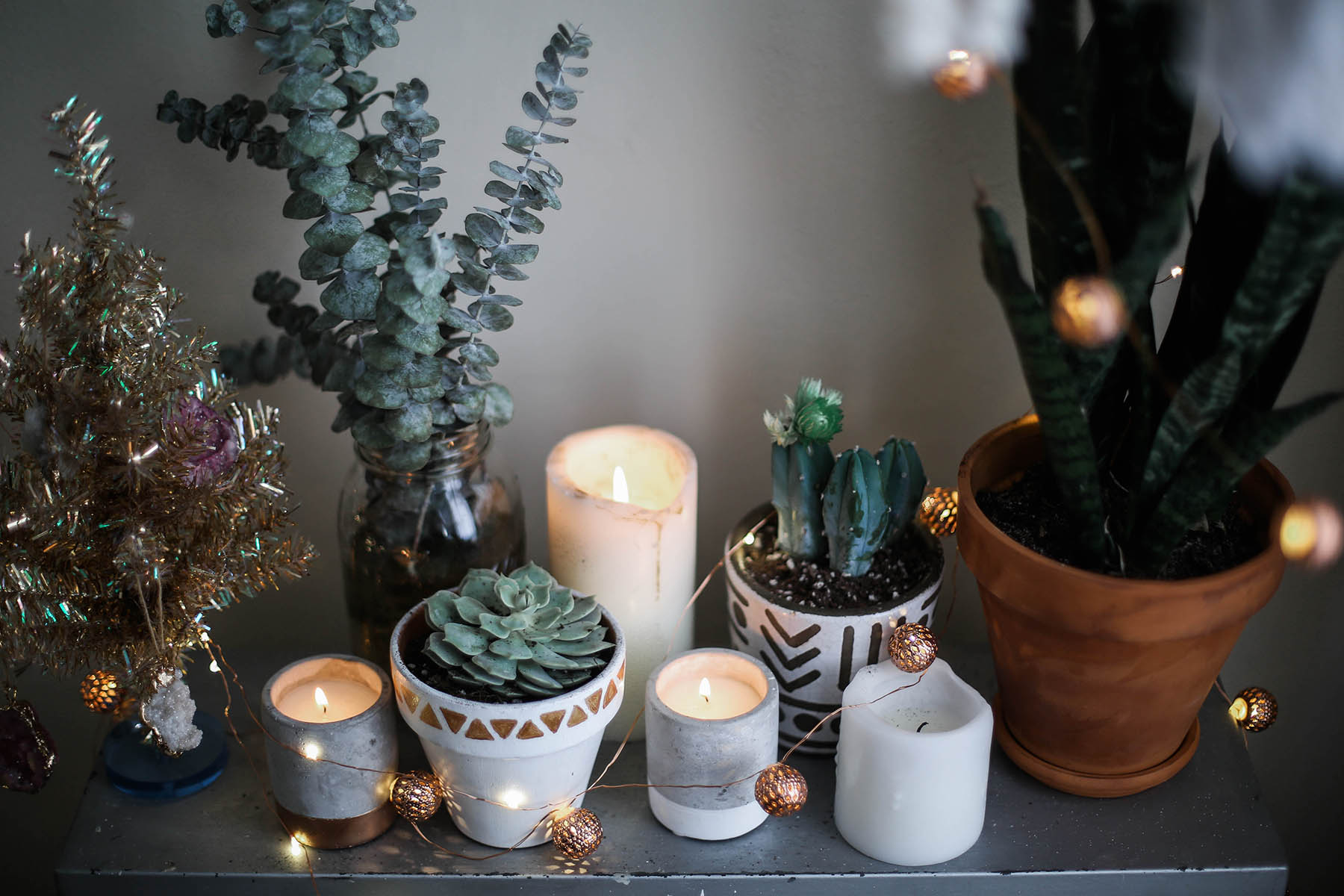 Texture
Incorporating soft textures into your space is key for the holidays. From fluffy pillows to cable knit sweaters and even textured wall hangings, together they create that perfectly cozy vibe. Start with the softest blanket you'll EVER feel in your life (which you can find right here). The copper detail and layered fibers of this wall hanging create a festive touch. This tassel banner adds to the effect as well. To compliment my cozy space, I paired a chunky sweater with some lace shorts and a blanket-like scarf.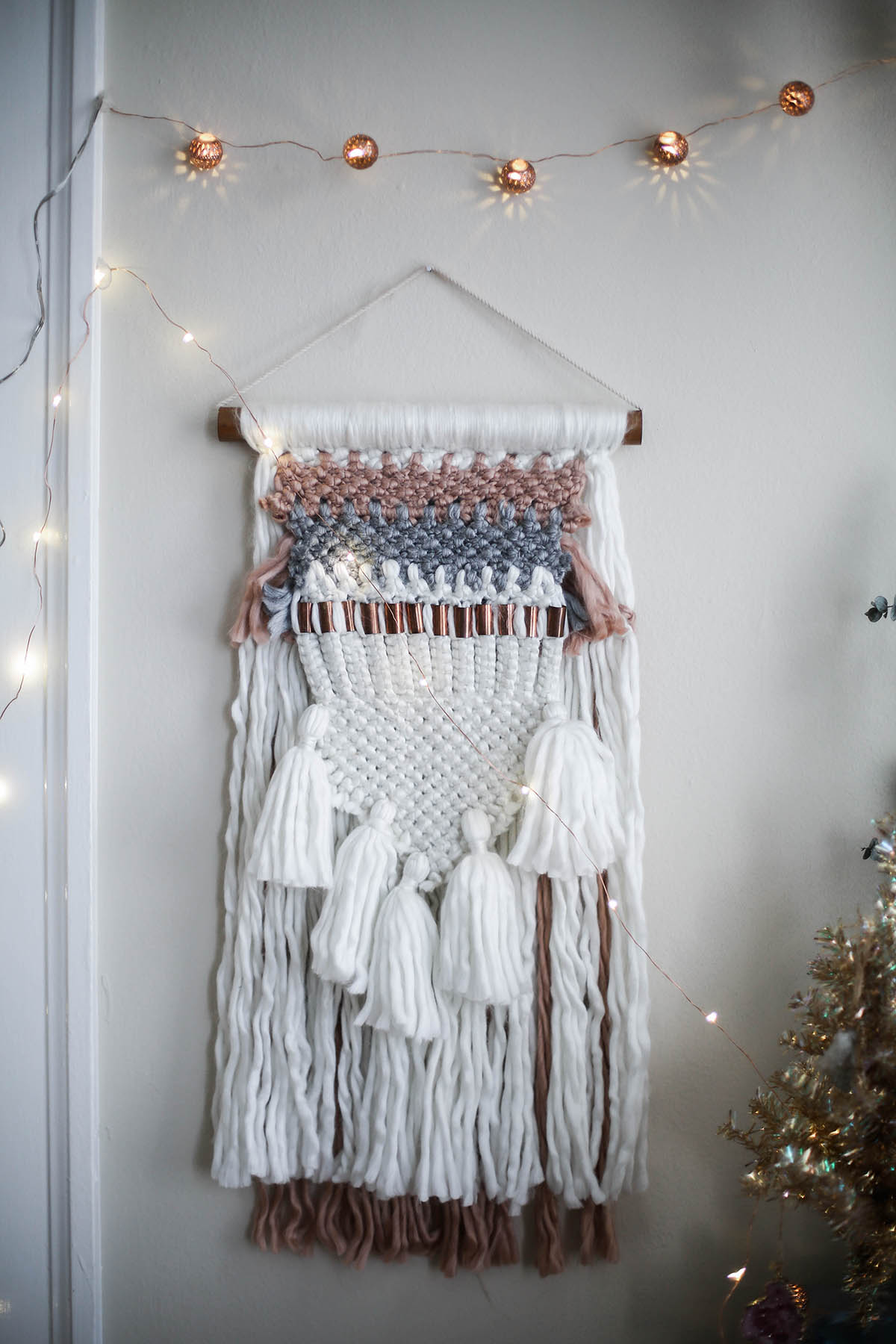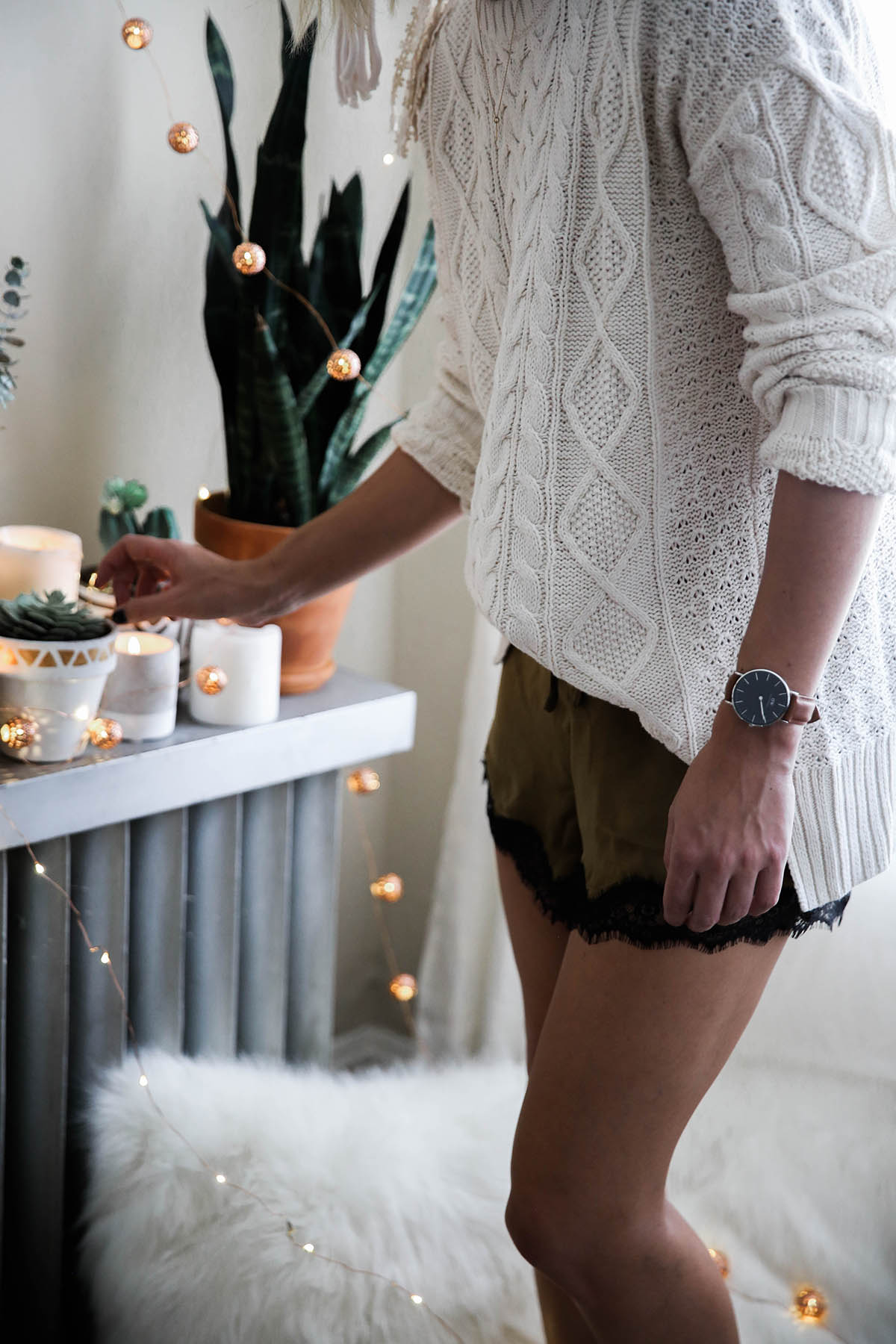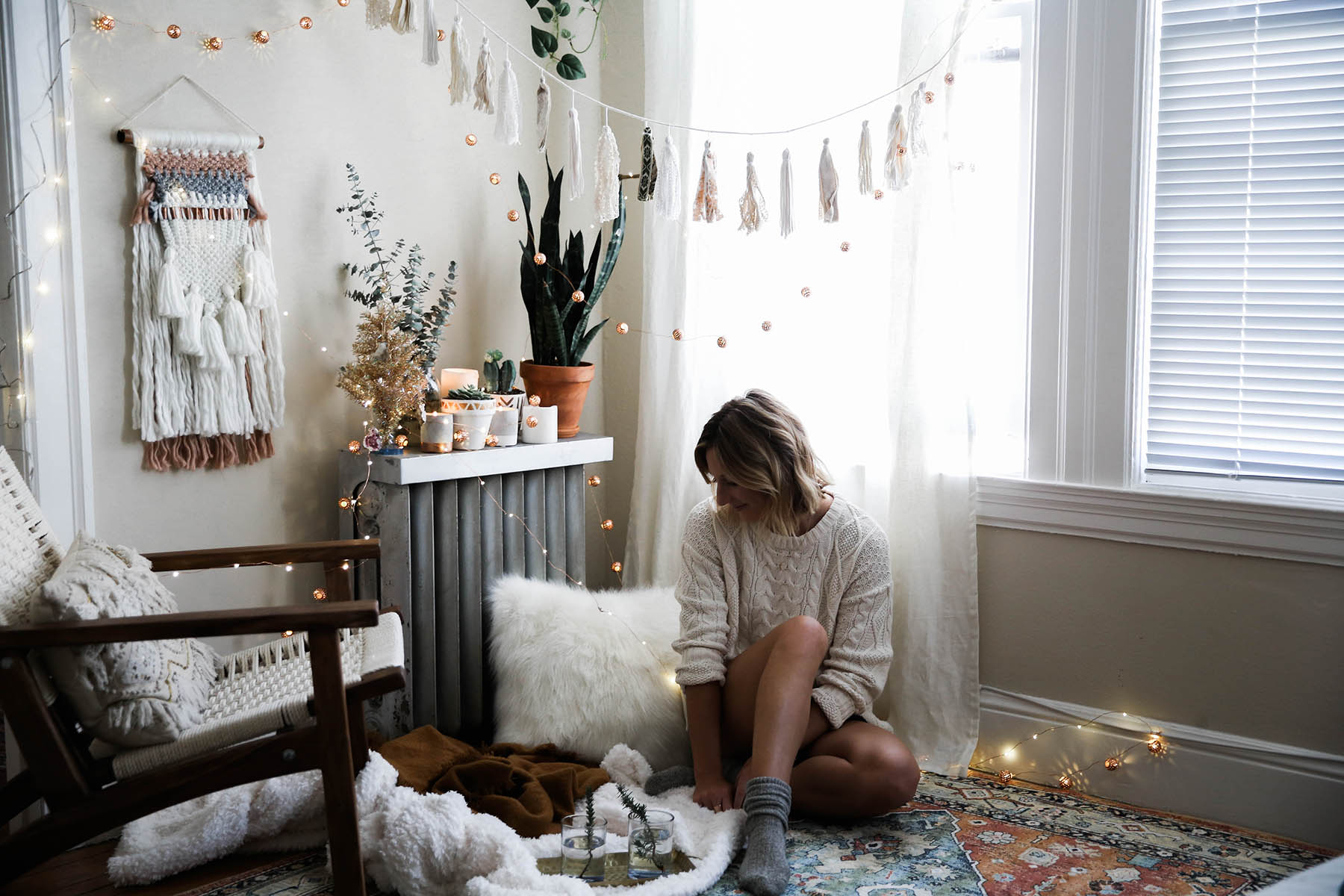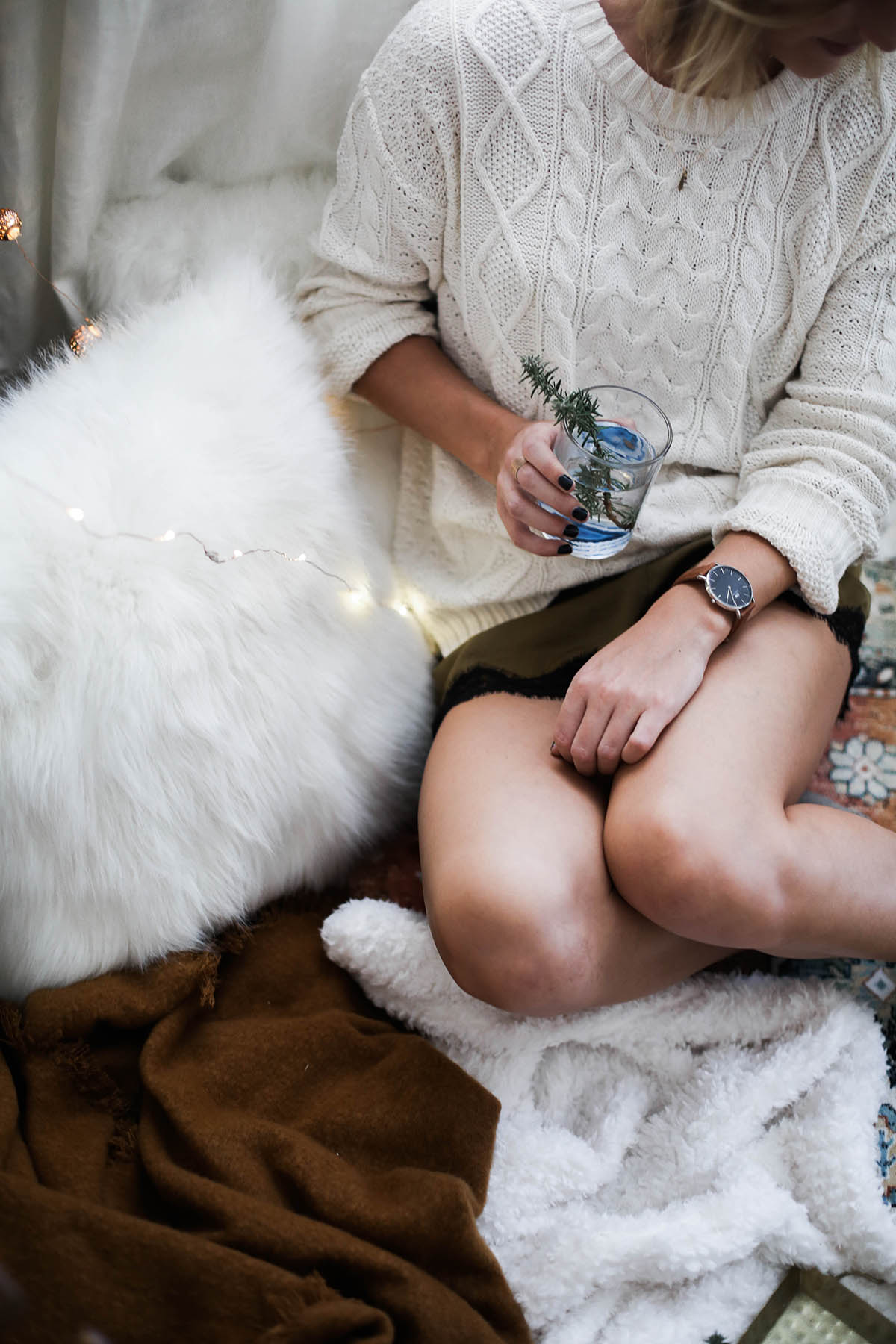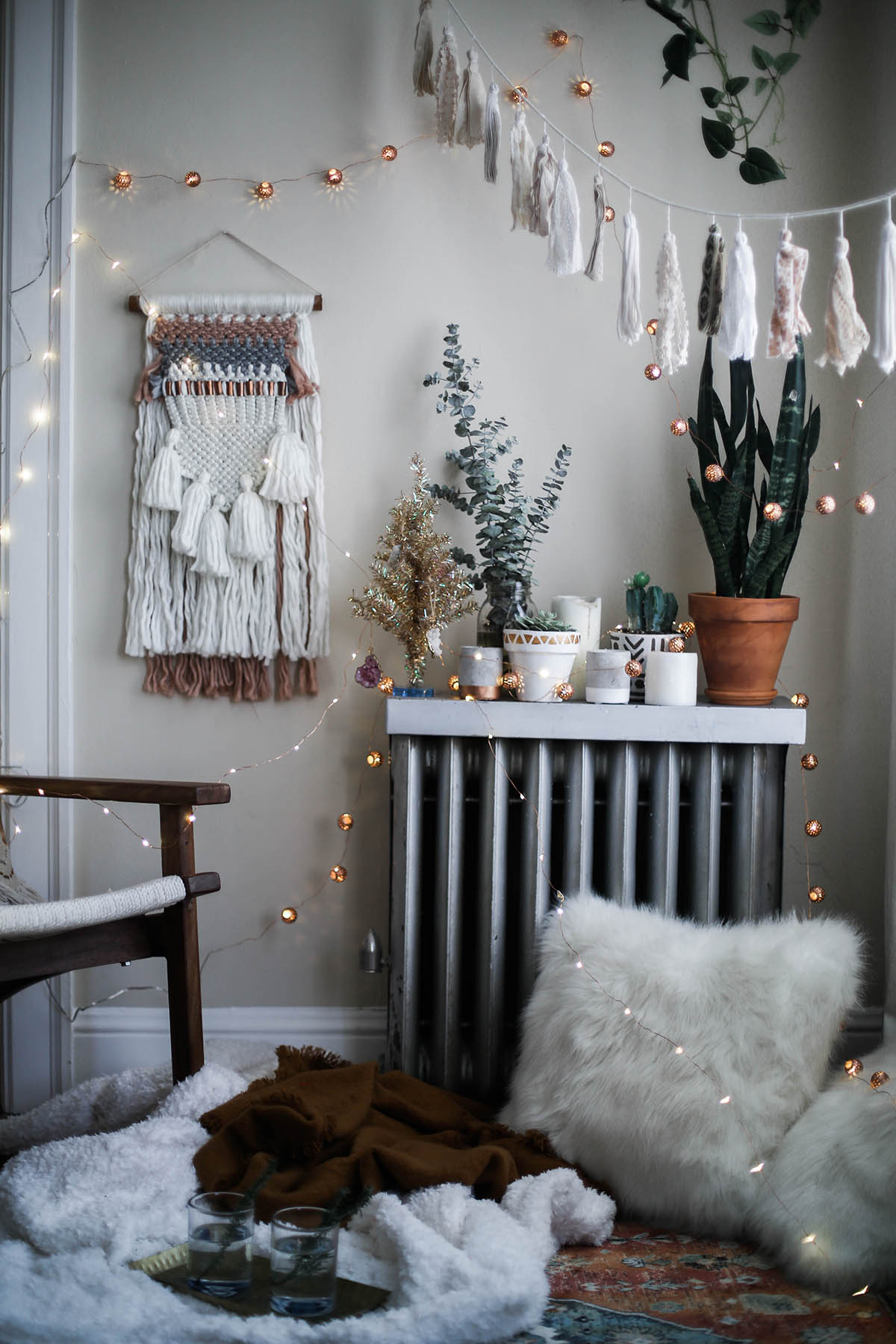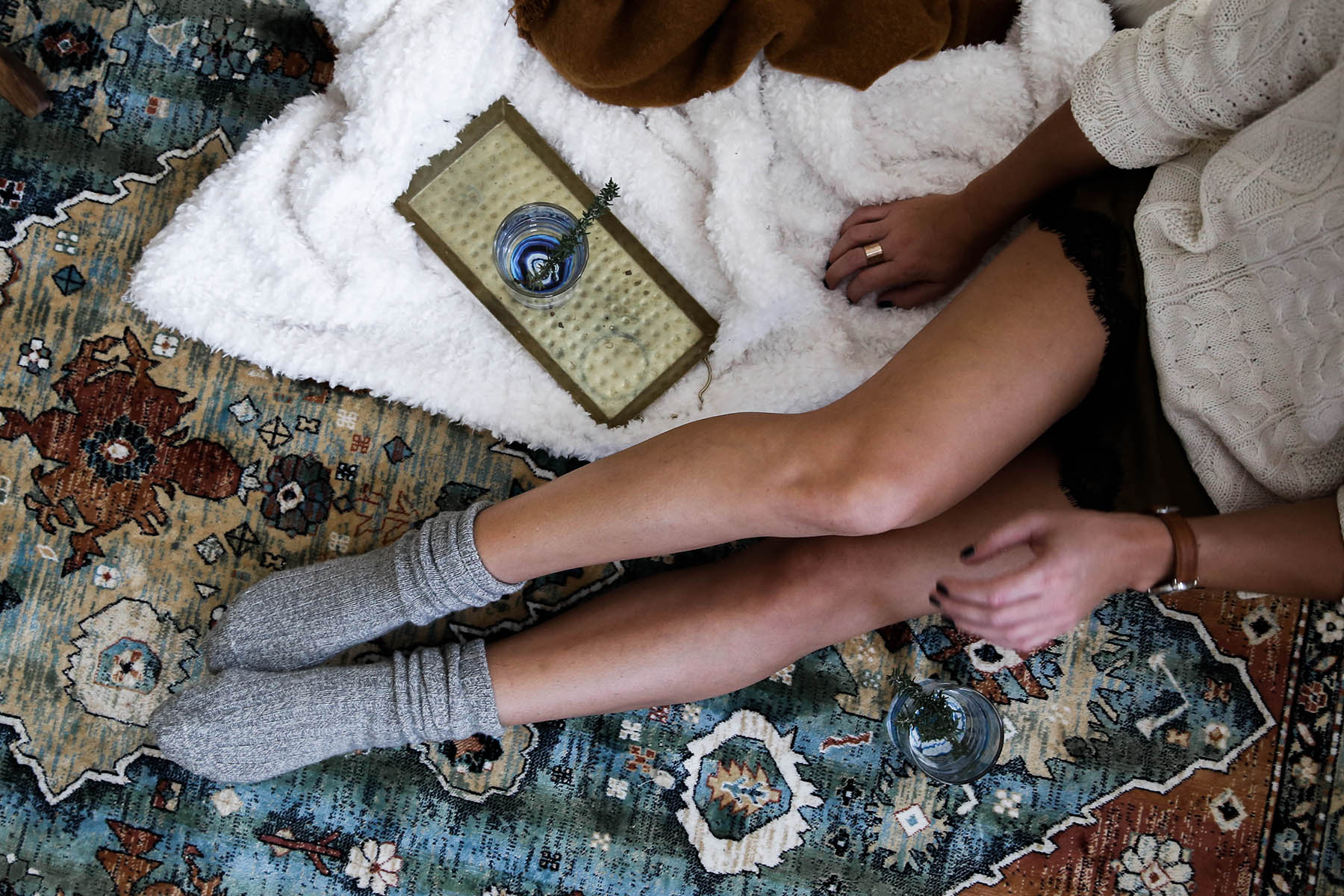 Thank you Urban Outfitters for sponsoring this post, and thank you for supporting the brands who support this blog :).
Shop The Post