Self Improvement
7 Items to Keep in Your Kitchen for Affordable Weekday Meals
posted on June 5, 2018 | by Chloe Gibson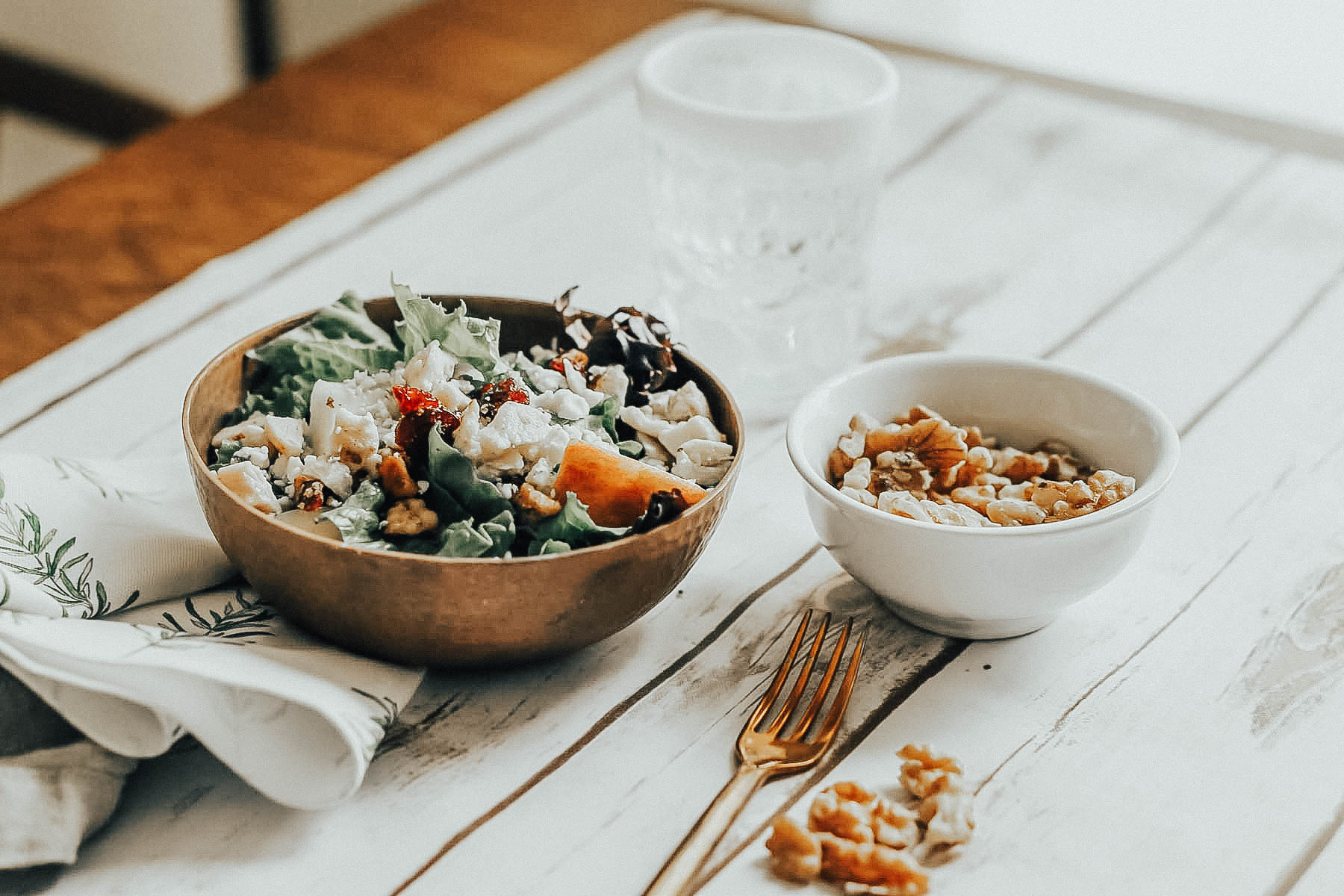 I am definitely a girl on a budget, but I'm also a hungry girl who wants to keep things as easy and convenient as possible when it comes to weekly meals. Let's just say the phrase "fail to plan, plan to fail" is definitely a thing. Which is why I have a core list of foods I pick up every week. Having these things on hand usually guarantees I have healthy and affordable meals on tap. Even if you're still learning how to cook, I have confidence you'll be able to work with these items. Here are seven foods I almost always have in my kitchen for affordable weekday meals:
Spinach
I find spinach to be a super useful, and not to mention nutrient-packed, food. You can toss it into a salad with fresh veggies or fruit with chicken or chickpeas. Or you can make a giant green smoothie loaded with seeds, almond milk and ginger. One of my favorite things to use spinach for though is tossing it into hot dishes. It wilts down very nicely in this veggie chowder that I keep in my weekly meal rotation.
Beans and/or chicken
Depending on what your preferences are, it's always a good idea to keep some skinless boneless chicken breasts in the freezer or cans of white beans or chickpeas on standby. This way you always have protein for last-minute meals. I'm partial to beans myself, but my boyfriend swears by our Instant Pot. He can have a frozen solid whole chicken cooked with veggies in an hour!
Pre-cut veggies
You can call me lazy on this one and I'll gladly own it. I don't care what anyone says, some things are worth paying a little bit more for when that slightly higher price tag makes life easier. And pre-cut veggies are definitely ones of those things. Plus, these aren't so expensive that they fall out of the affordable category if you ask me.
Lately, I've been addicted to buying steamer bags of a chopped broccoli, cauliflower and carrot. You can usually find these fresh or frozen. Only instead of steaming them, I roast them (only do this if you buy the fresh variety). Here's the recipe I follow if this piques your interest. I've been eating wayyy more veggies because all I do is dump them on a pan, season and roast in the oven. Done. Toss in a salad, eat as a snack or use as a side with lunch or dinner.
A healthy convenience food
Whether I like it or not, I have (too many) days where I just don't feel like cooking. Some days even the pre-cut veggies aren't simple enough. So instead of going out and spending $10 on fast food, I've been on the hunt for healthy convenience foods that I can simply pop in the microwave and call a meal.
My current obsession are organic veggie burgers. I can pronounce everything on the ingredients list, they have decent nutritional value and I feel like I've eaten a good meal afterward (especially if eaten with the roasted veggies). Usually, you can get four patties for around $5, which may sound a little pricey, but when you compare it to four $10 meals eating out, it's a bargain.
Bananas
Bananas are one of the most affordable fresh fruits, so they fit perfectly on the grocery list for a girl on a budget. I'm also a fan because you can grab one as you're running out the door in the morning. Can you really ever beat convenience? As if that isn't enough, you can still use them after they've gone bad (hello banana bread!). Basically bananas are superfoods. Oh, and banana pancakes—I think yes.
Red potatoes
Red potatoes are a major staple in our house. You can usually get a three-pound bag for about three dollars. They're also the most nutrient-dense potatoes you'll find in the produce section. You can add these to bowls, eggs or eat them as a casual side dish with any meal.
Brown rice or quinoa
Personally, I'm a quinoa gal, but it does tend to be slightly more expensive than rice. You can find both options available in bulk though, so whichever one you prefer you can probably save by buying it that way. This is a pantry item I like to have around for when I want heartier meals but still keep things on the healthy side.
Basically when it comes to my weekly grocery haul the simpler and more affordable, the better.
What foods do you like to keep handy around your house for easy weekday meals?