Ask Amanda
Blogging
Ask Amanda: How Should I Use Twitter for My Blog?
posted on September 11, 2015 | by Amanda Holstein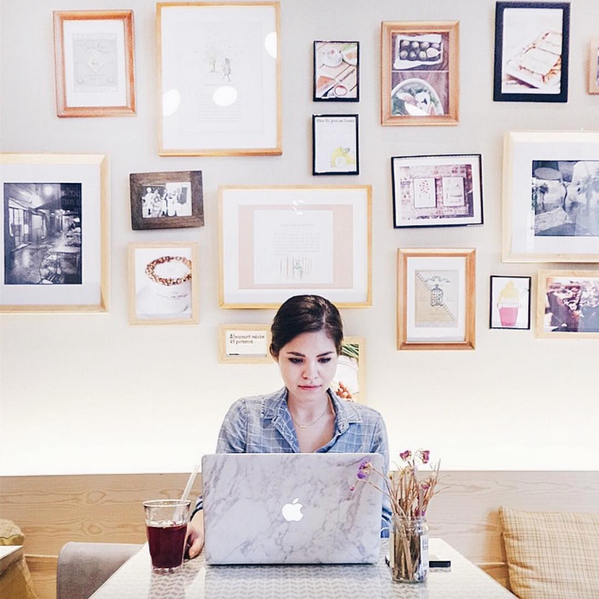 Question:
Hi Amanda!
My question is about Twitter. I've recently started my own blog about finding personal style (http://piecedtogetherblog.com), and I'm trying to build up my social media presence.
While I'm familiar enough with Instagram, Pinterest, and Facebook from my personal use to come up with some strategies for those guys, I just don't get Twitter. I've never used it personally, and I'm struggling to figure out how people use it.
Can you explain what's worked for you to gain Twitter followers and convert them to blog readers?
Love your blog (and personal style! ;) ).
Thanks,
Marisa
@piecedtogether_
Answer:
Hi Marisa,
Thanks for your email!
To be honest, I feel the exact same way about Twitter. From my experience working on the brand side, it's honestly not necessary to build up every single one of your social media channels – as long as 1-2 of them are really strong (over 10k), that's fine. I think it's best to focus on the ones that come naturally to you so that you 1) enjoy using them and 2) use them better.
If you do want to work towards building up your Twitter following, I'd try to figure out how you personally like to use it best. If you can figure out which actions come naturally to you, you'll do them more, be more active and essentially grow your following. For example, perhaps Twitter is where you share articles you read, or maybe it's where you spitfire your random thoughts to let your readers see your personality, or maybe it's where you interact with other bloggers and brands. I think figuring out how you like to use the channel, and what it offers you that other channels don't, is the best method.
I hope this helps! Please let me know if you need anything else :).
xo
Amanda
NEED SOME ADVICE? CLICK THE "?" OVER TO THE LEFT TO SUBMIT!
DON'T WORRY, I WON'T PUBLISH ANYTHING WITHOUT YOUR PERMISSION…DUH.