Hair
DIY Hair Mask for Dry, Damaged Hair
posted on September 14, 2015 | by Amanda Holstein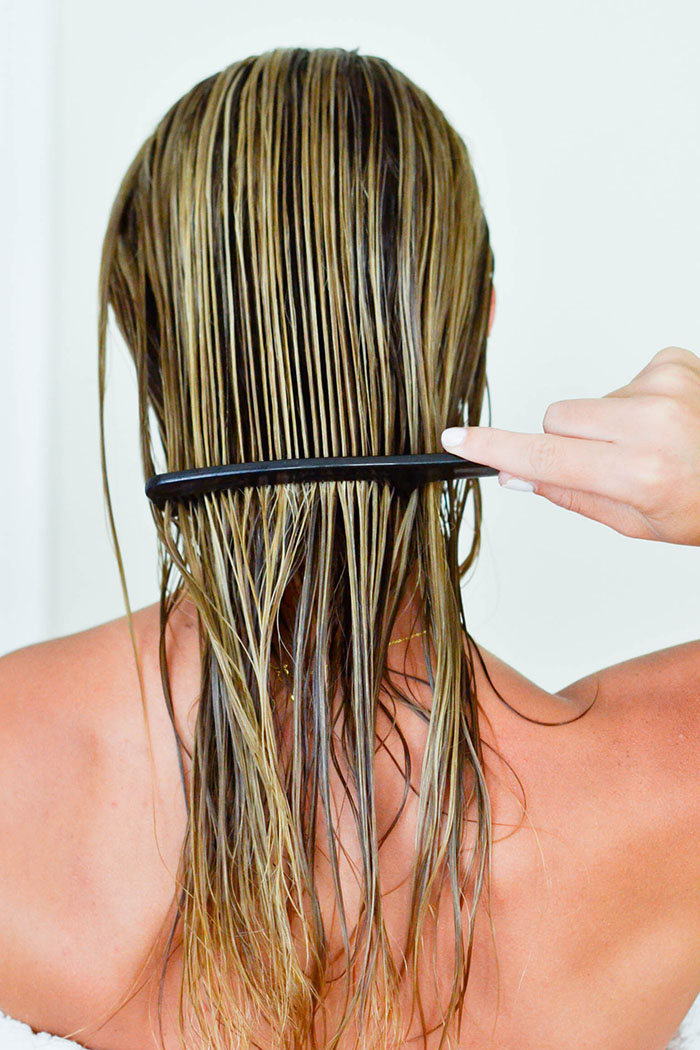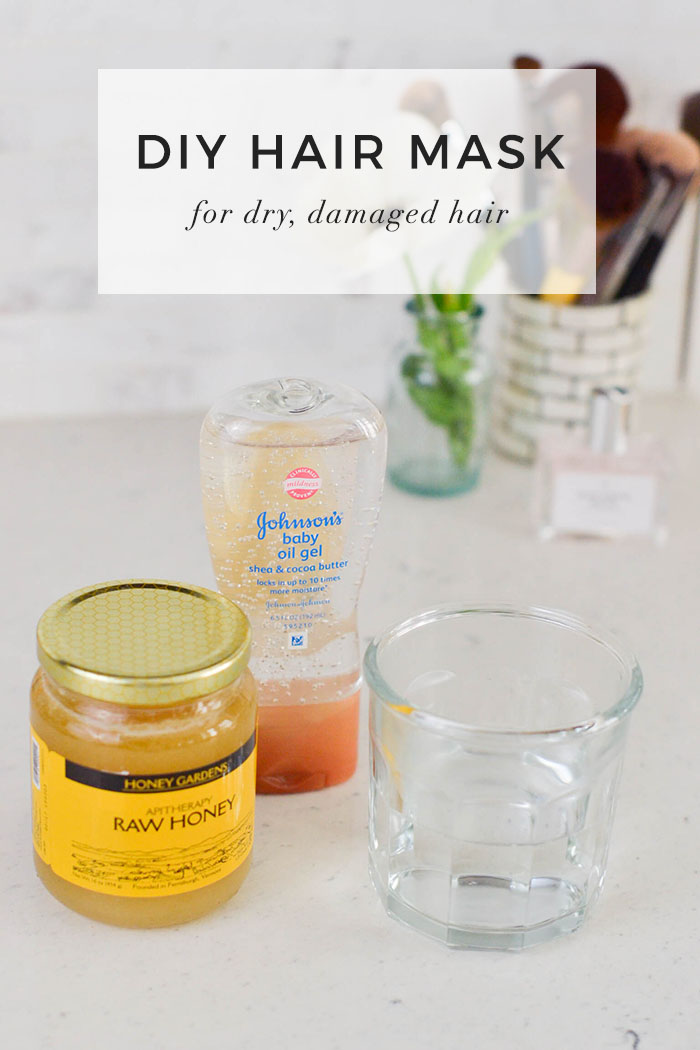 Although not recommended, I use heat on my hair just about everyday. I typically blow dry the front of my hair or touch up my waves with a curling iron. Even though the results are sleek and my hair looks good, I certainly notice the effects. Dry, frizzy roots and split ends are common issues I deal with on the daily. Although I've found some great products to remedy these problems, nothing rejuvenates your hair better than a moisturizing hair mask. There are so many DIY hair masks to choose from, but after doing some research (and ending up with some crunchy hair due to egg yolk — never again!), I've found what I think works best.
Most at-home hair masks recommend using some sort of oil. There's olive oil, coconut oil, castor oil, and the list goes on. The one that stood out the most for me was baby oil. It makes total sense if you think about it. Baby oil is gentle, moisturizing, and does wonders for the skin, so why not the hair? For this mask, I decided to try Johnson's\ Baby Oil Gel with shea & cocoa butter for even more nourishment. Raw honey is another miracle ingredient that can do wonders for your hair. Honey attracts moisture and is full of antioxidants and nutrients that nourish the hair and encourage growth.
So to create this simple DIY hair mask, you'll need:
1/2 cup raw honey
1/4 cup Johnson's Baby Oil Gel in Shae & Cocoa Better
1/4 cup warm water
Blend all three ingredients together in a bowl and whisk until the textures combine and apply to dry hair. The easiest way to apply this is in the shower, before you wet your hair, since it can be a bit messy, but you can also do it over the sink. Apply the mask generously, especially to your ends, and let it sit for 30 minutes (or more if you have the time).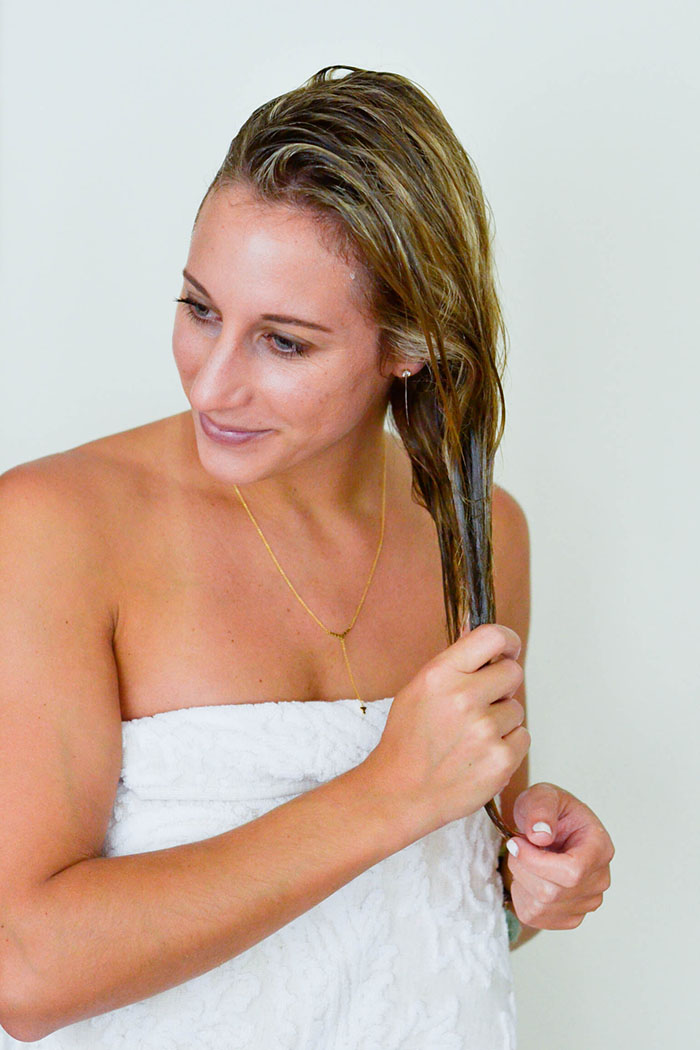 Rinse thoroughly with warm water, and follow with your usual shampoo and conditioner. When you're done, comb through and you'll already notice your hair feeling softer. Style as usual, or let it air dry to see the full effects. I was really happy with the results — my hair feels so much softer, look shinier, and definitely feels healthy. I mean, check out that before and after!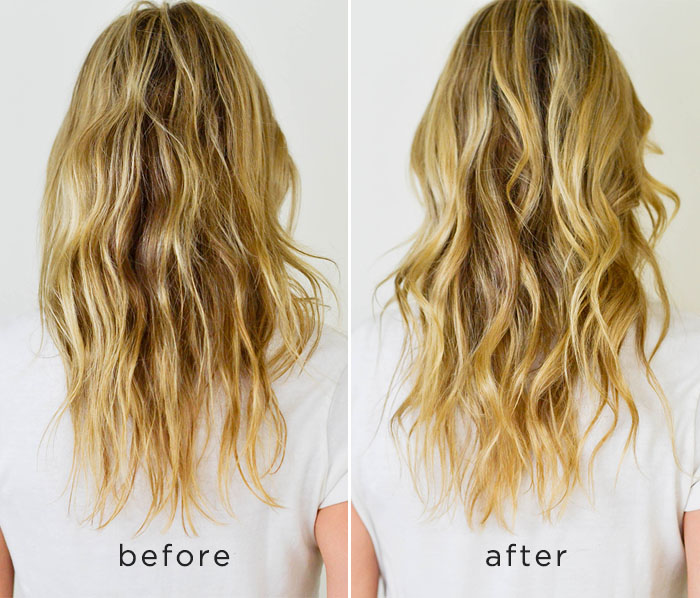 // Thank you Johnson's for sponsoring this post!