Career Advice
Self Improvement
Ask a 30 Something: Danielle Moss, Co-founder of The Everygirl
posted on May 22, 2017 | by Amanda Holstein
I'm so excited to introduce a new series to Advice from a 20 Something! While I love offering advice, I definitely do not have all the answers. So I wanted to interview some women that I thought would have some unique advice of their own to offer you guys! I'll be featuring women of all ages, sharing their career paths, a peek into their love lives, and so much more. Up first is someone I've looked up to for years: Danielle Moss, co-founder of one of my favorites sites, The Everygirl!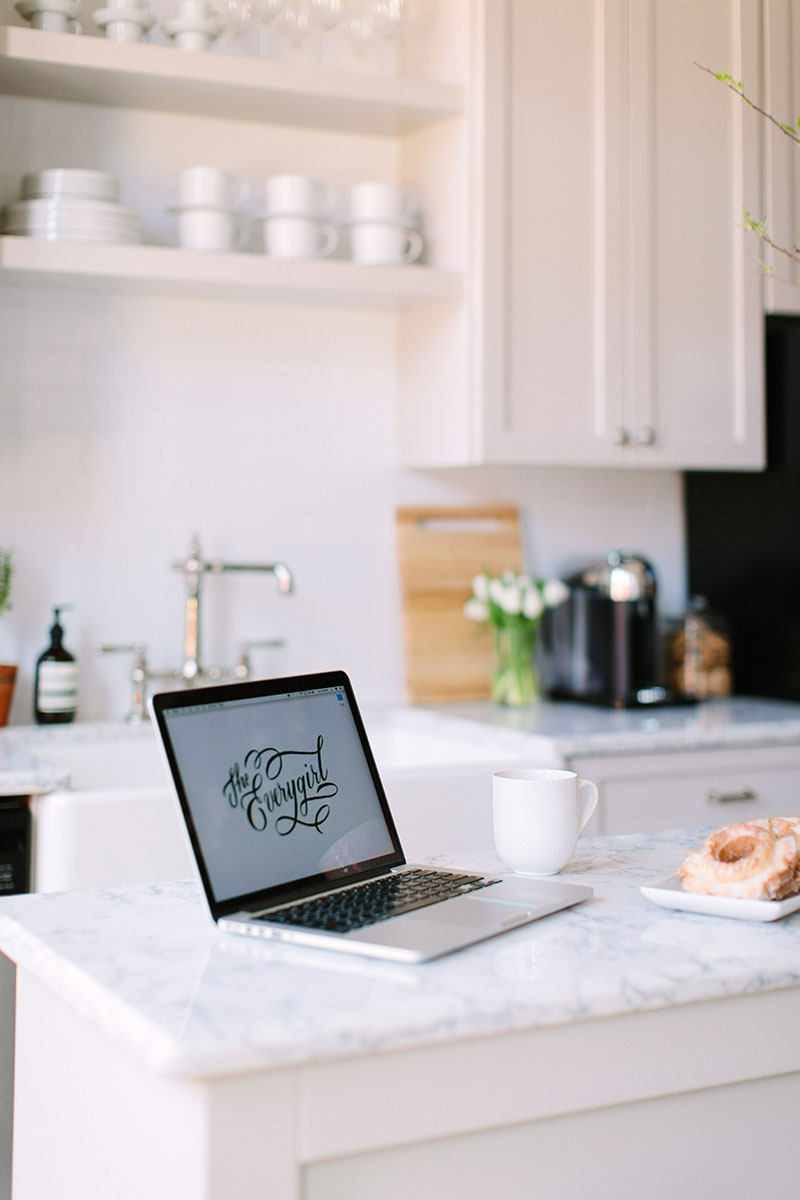 Name: Danielle Moss
Age: 34
Location: Chicago, IL
Current Job: Co-founder of The Everygirl and blogger behind danielle-moss.com
Career Life
What was your first job out of college?
There was a position in PR for a few months, one at a graphic design firm, and finally, a job as an executive assistant in the entertainment industry (product placement in film) for a company run by a family I used to babysit for. The job was something I enjoyed but I ultimately knew it wasn't going to take me where I wanted to go. I ended up designing blogs on the side and eventually went full-time as a graphic designer.
What did you think you wanted to do with your career when you were 22?
Majoring in Sociology didn't give me the clearest sense of where I'd end up, so I thought about everything from starting a letterpress stationery line to studying fashion or interior design at FIDM. Ultimately, I decided against that since I knew nothing about letterpress and wouldn't walk away with a BA from FIDM. So in short, something creative but I had no idea what I actually wanted and felt so much pressure to figure it out.
What advice would you give someone who has no idea what they want to do with their career?
Try a few things and see what sticks. Write, collaborate, apply for a part-time internship. Find something you love that you can do on the side and attempt to grow that while you work full-time. Think about the things you really love–what makes you happy and has you feeling inspired. It's so hard, so my best advice is to put less pressure on yourself to find the perfect job because nothing is perfect. Everything comes with ups and downs and never forget that it's never too late to start over.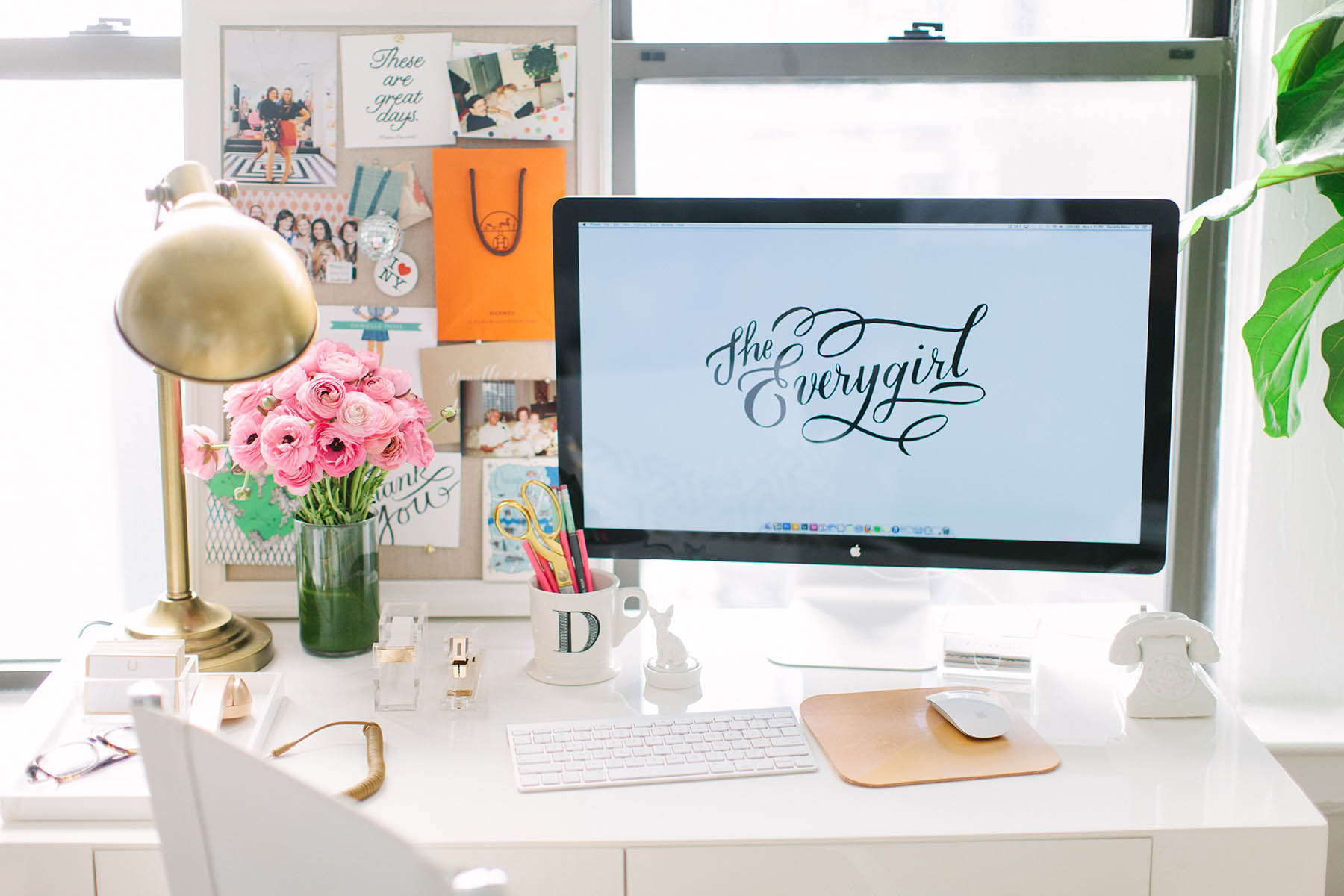 What prompted the idea to create The Everygirl?
I was blogging and designing blogs when I first moved to Chicago from Los Angeles back in 2010 and knew that blogger (the platform I worked with) was on its way out. My job had a shelf life and I didn't feel that inspired by it anyway, so it was time to figure things out again.
Most of my 20s were spent feeling really lost and I decided that I wanted to inspire other women like me who wanted to see real women–their lives and homes–instead of celebrities they can't relate to. I love Meryl Streep as much as the next girl but chances are I'll never have a career or home similar to hers.
A year after making the move to Chicago, my co-founder Alaina Kaczmarski and I met for coffee to discuss what we learned was a shared idea, to inspire creative women in their 20s and 30s who were trying to figure it out. We got to work and six months later launched theeverygirl.com.
What advice would you give someone hoping to start their own business?
Be prepared to work crazy hours and to not turn a profit for a while. Alaina and I both worked in graphic design (full-time) for two years until we could afford to pay ourselves. It's not easy but when you're doing what you love, it's worth it.
Don't forget to maintain having a life and let yourself walk away from work, even if it's just 1-2 nights a week or signing off by 10PM. A few years in we finally learned that we didn't need to be in charge of all of The Everygirl's social platforms (personally), so learning to delegate was a big one for us. I was so overworked those first two years to the point that I got shingles, and had to learn to calm down and give myself a break.
Where do you see your career going in the future?
We've experienced a lot of change the past year. Our team has grown from 3 full-time employees to 5 and last fall, we got an office in Chicago. We just completely relaunched our website last month and are finally tackling video, so the plan is to continue to grow our brand.
Love Life
Congrats on your engagement! How did you guys meet?
Thank you! We were at the same yard sale (my yard sale, actually) the weekend before our first date but didn't even see each other. Just two days later we connected on Tinder! I shared the full story here.
How many long-term relationships did you have before meeting Conor?
I dated one guy–a horrible sociopath (but literally), from 19-29. My longest relationship between that guy and Conor was 4 months, so just the one.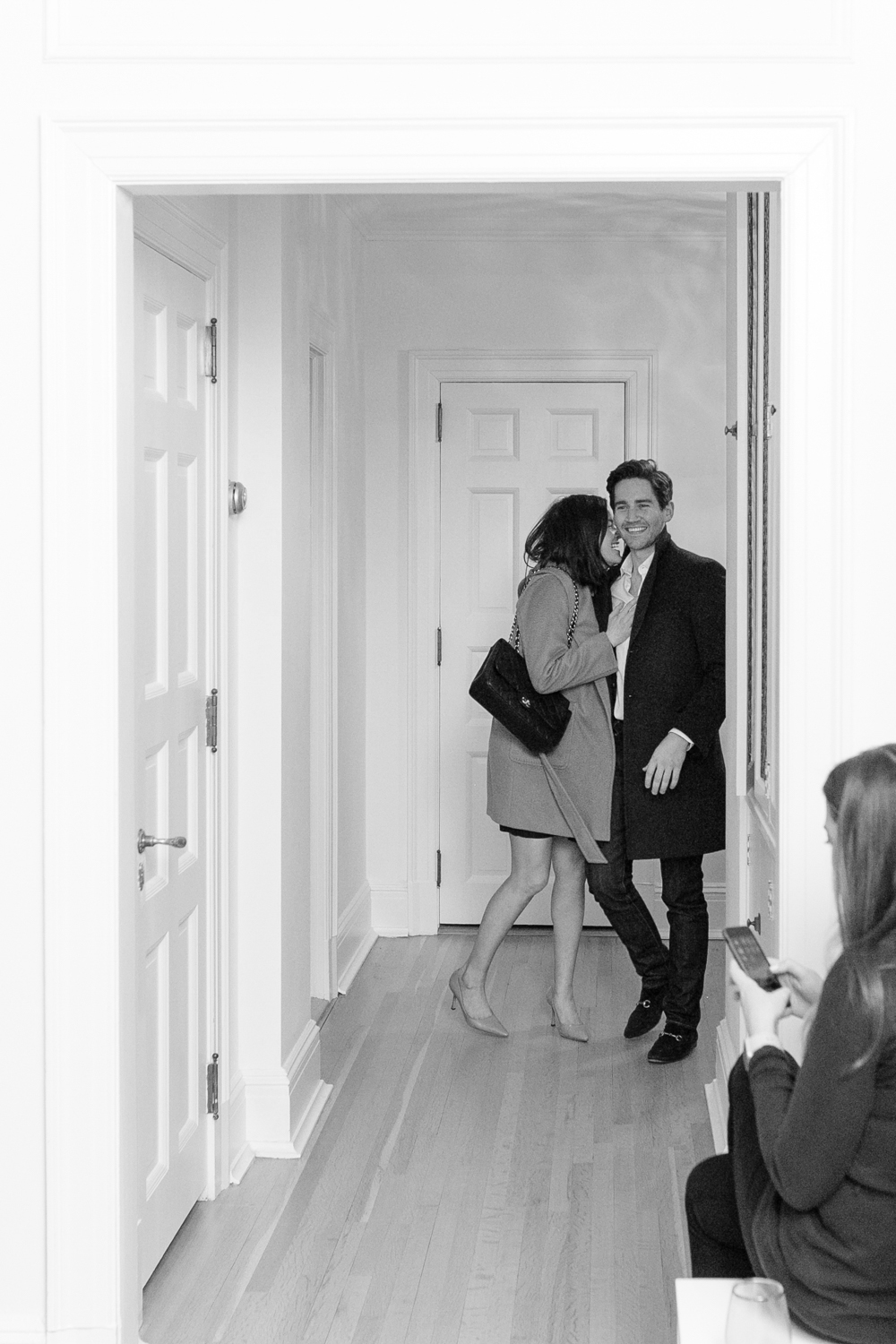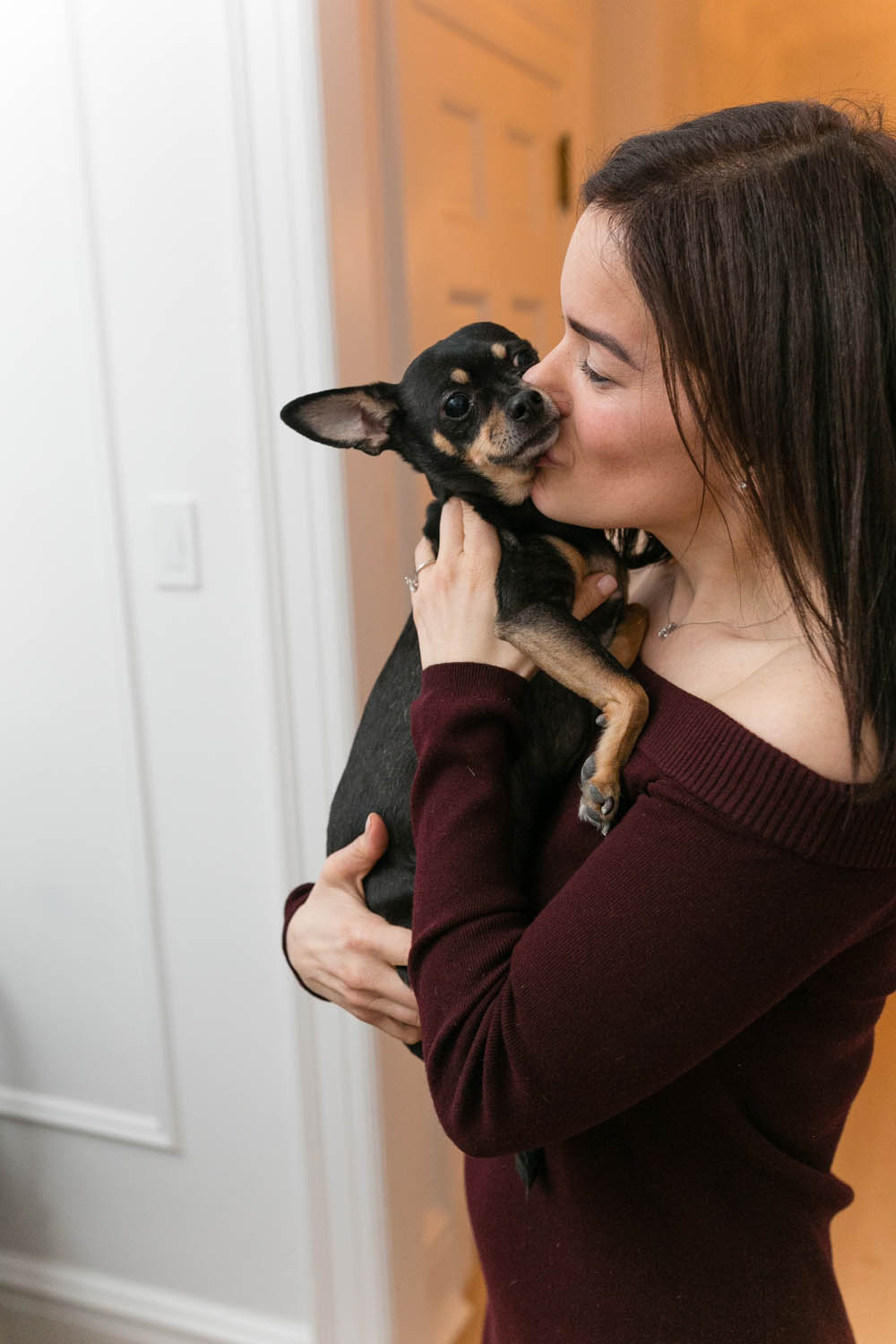 What advice would you give single girls who are dying to find "the one"?
Dating can be the worst but don't let one idiot ruin the experience for you. The guy I dated before Conor had a wife, baby, and girlfriend. There are horrible people out there but there are great ones too. And yes, dating is exhausting and isn't what it used to be, but it's part of the process, so hang in there.
Be open to set-ups. If you're going to try online dating don't focus on more than 2 platforms to do so because it can feel really overwhelming, and never be afraid to take a break and just focus on yourself. Also think about what your important deal-breakers are and give guys (or girls) you might not always consider a chance. You're not perfect, so expecting perfection in your significant other isn't going to get you anywhere. Last one, promise. Stop giving people more credit than they deserve. One fun date doesn't mean this person is the one. You don't know him (or her) yet.
Personal Life
What was the most difficult thing about transitioning from college to real life?
Feeling completely unprepared in every possible way, mostly with my career. I didn't know anything about budgeting or saving or that you had to melt coconut oil before baking with it. But that feeling of wanting to "figure it out" and having no idea which direction to turn in was tough and so scary.
How would you say you've changed from your twenties to your thirties?
I still second guess myself but not nearly as much as I used to, am so much more self-aware, and learned not to live my life on a timeline. Realizing that I was ok on my own was a big one, too. Back in my 20s, I was sure I had to be married by 28 and have a baby at 30. I'm 34 and engaged so that clearly didn't work out the way I thought it should, but I'm happier than I've ever been.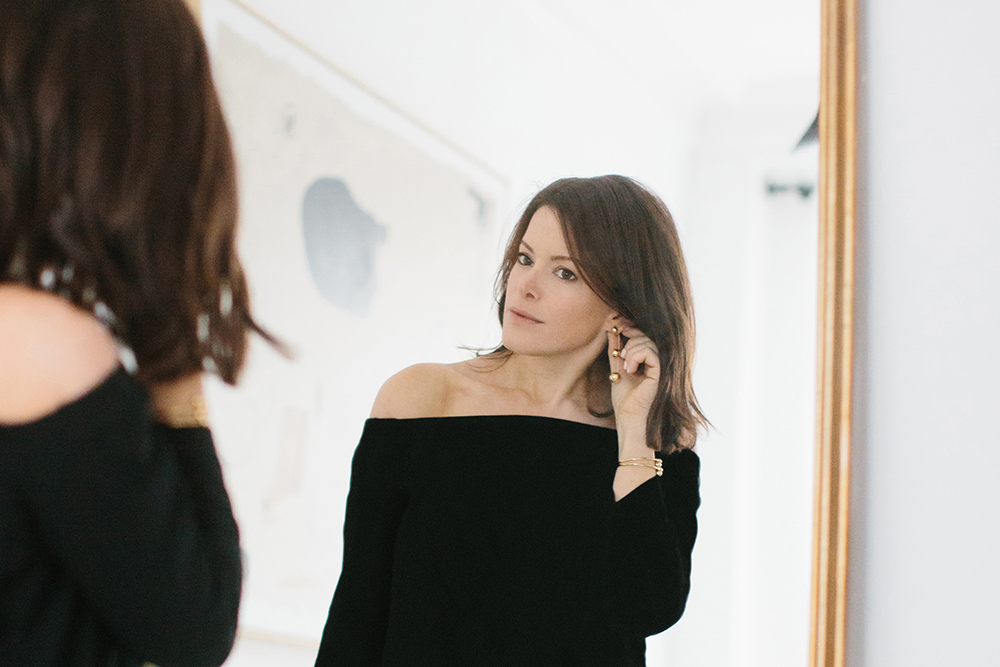 What are some things you weren't anticipating to happen or feel when you entered your thirties?
I don't know. Meeting my soon to be husband on a Tinder? Didn't see that coming.
In all seriousness, running a site that women turn to every day for inspiration and being able to connect with women across the country and world about things I'm struggling with personally has been so meaningful for me. I can write a post that will make someone feel less alone or like it's not too late to figure it all out. That's an amazing feeling.
What is something about yourself you're always working on?
Probably a heavier answer than you were expecting, but I'd have to say navigating life without parents I'm close to. I haven't spoken to my dad since I was 19 and my mom and I have a very strained relationship. Going through all the excitement of an engagement without parents (I do have an amazing future mother-in-law so I'm talking about parents of my own) has been difficult to say the least. So just figuring out what that all looks like as an adult and that it doesn't define my self-worth or who I am.
Who do you typically turn to for advice and why?
I may not have supportive parents but I have the best friends in the world. They are my family and I can always count on them for advice.
What do you wish you knew in your twenties?
That it's ok not to have all the answers. It's going to be ok. And to really embrace sleeping in because one day you'll be in your 30s and will be incapable of sleeping past 7:30 or 8AM.
Thank you SO much, Danielle, for taking the time to interview with us today!!
Would love to know all of your thoughts on the interview and if you have any other questions for Danielle.
Also be sure to follow her on Instagram here :).