DIY
Homemade Halloween: Cher from Clueless Costume
posted on October 16, 2012 | by Amanda Holstein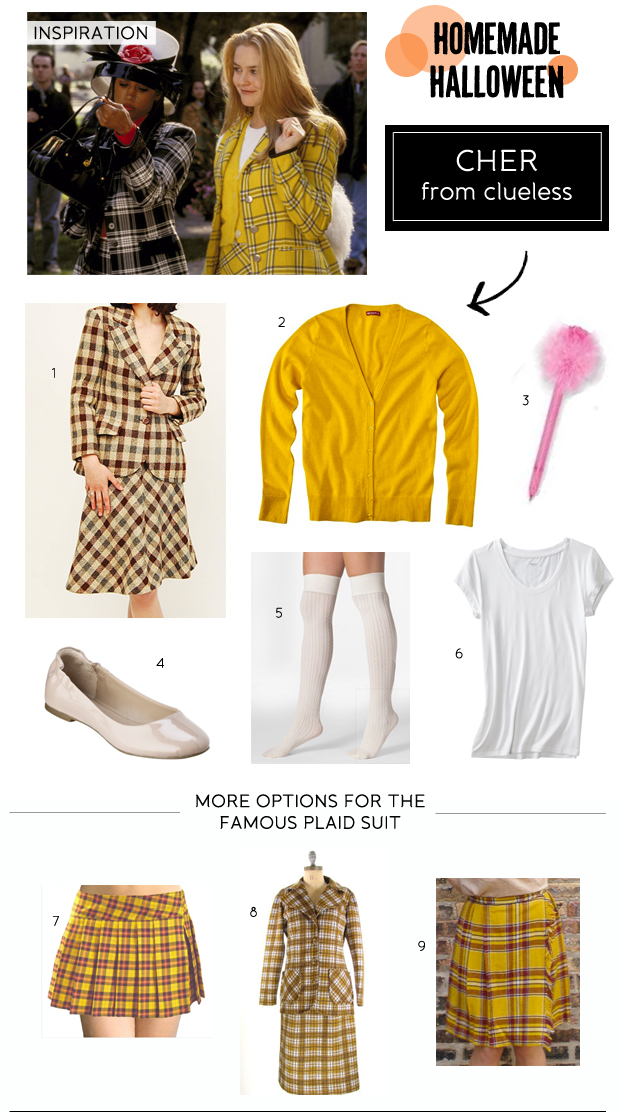 I've never been one to just go out and buy a Halloween costume right out of the box. Though much easier than what I put myself through each year, I just love getting to create my own costume. Even if I'm staying up until midnight the night before cutting a thrift store gown into a mermaid's tail, it's all part of the Halloween experience. The best part about making your own Halloween costume? You don't have to be crafty. I'm serious! It only needs to last one night, right? So let me bring my semi-homemade skills to you with a series of DIY Halloween costumes that you can put together yourself! First up? An all time favorite: Cher from Clueless!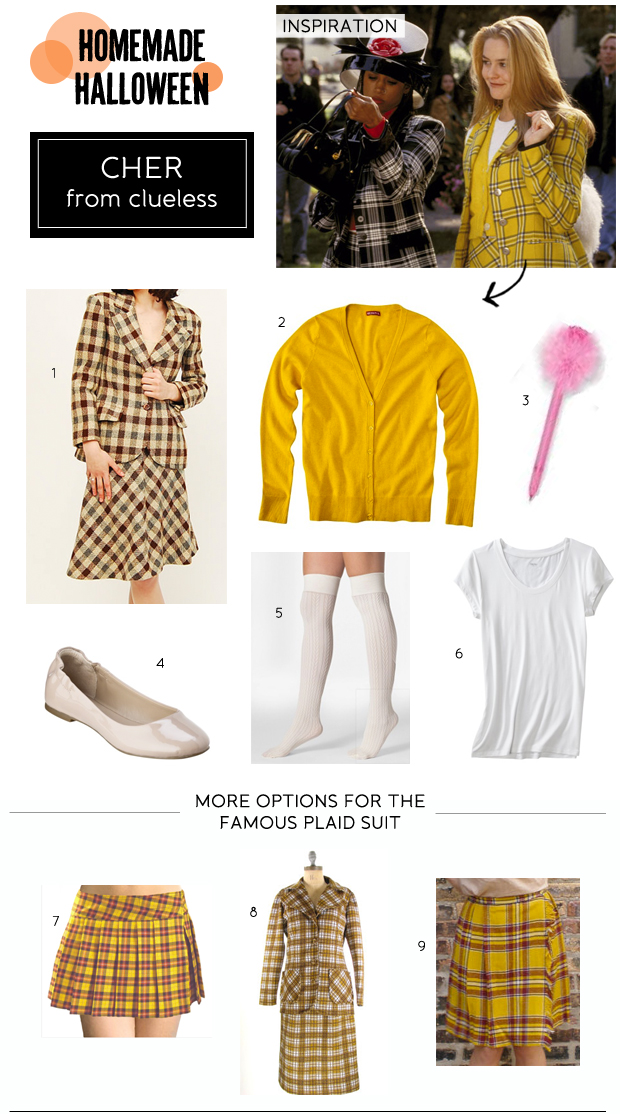 1. Plaid Suit, Etsy // 2. Yellow Cardigan, Target // 3. Fluffy Pen // 4. White Flats, Target // 5. Over the Knee Socks, American Apparel // 6. White T-shirt, Target // 7. Plaid Mini Skirt, Ebay // 8. Plaid Skirt Suit, Etsy // 9. Plaid Skirt, Etsy
A few tips to keep in mind:
1. Use items you already have in your closet. Just look at your wardrobe with a creative eye!
2. Look for cheap basics that you can reuse later at Target and American Apparel.
3. For random items that you'll only use once (like a plaid skirt suit), try Ebay, Amazon, and Etsy.