Ask Amanda
Hair
Ask Amanda: What are your tips for curling thick, short hair?
posted on March 13, 2015 | by Amanda Holstein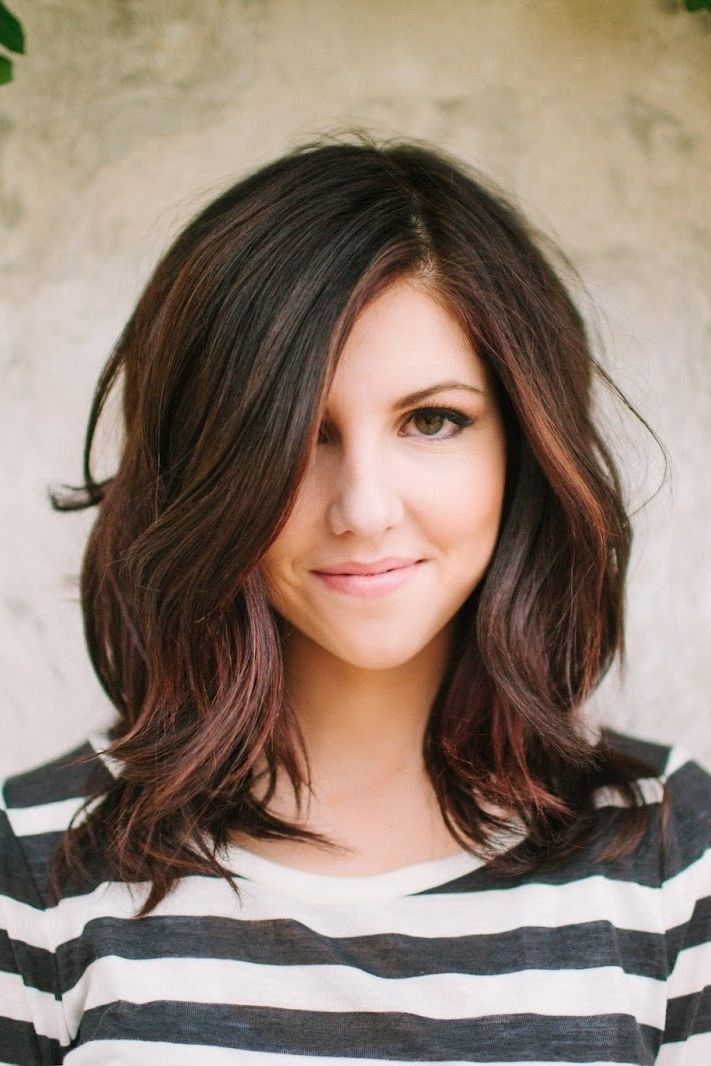 This advice column features questions submitted by actual readers (real live people!).
If you have a question, click the "?" over to the left to submit!
Question:
I recently changed my hair to an a-line (angled) shoulder length cut with a brown to blonde ombre color style. Ny hair is very think and naturally curly/wavy but frizzy so I don't like to leave it natural. The ombre style looks best when curled but I can't get down the look I want. Usually after I curl my hair it goes flat and has no volume, the ends don't look right, the curls aren't the sleek soft messy look and they blend into one big curl…and its frizzy by the end of the day. Do you have any styling tips as to what hair products, methods, and tools I should use for my thick, short hair?
Answer:
Great question! With the long bob, or "lob", recently trending, I bet there are a ton of you out there wondering the same thing. Getting those tousled waves that are smooth and sleek is totally doable, even with super thick hair. Here's what I would suggest:
To Prevent Frizz:
1. Make sure you are using a heat protectant spray before you start. Frizz is often a sign of damaged hair or split ends so this will help.
2. Use my favorite finishing product when you're done – Frizz-Ease Secret Weapon Finishing Cream. It seriously works wonders.
To Get More Volume:
1. Start with a texturizing spray (I suggest Oribe Texturing Spray). Spray it all over your head and flip your head upside down and spray it. Lift up pieces near your roots and spray under there as well.
2. When you're finished, you can also tease the hair close to the roots for some added volume.
3. Lifting up the pieces near your roots and spraying with hairspray helps give some volume as well.
To Get Tousled Waves (and avoid 1 big ringlet):
1. Try playing around with the size of the pieces you're curling. If they're too large, the curl won't last all day and may blend into one big curl.
2. Definitely alternate the direction of each curl as well. This will make sure you get that tousled, messy look. Just make sure you curl the pieces closest to your face away from your face.
To Make Your Ends Look Right/Not Kinky:
1. My secret for getting your ends to look right? Straighten them! I just use my flat iron when I'm finished and straighten my ends.
2. If your ends look dry after doing this, just add a touch of that Frizz-Ease Finishing Cream to them.
NEED SOME ADVICE? CLICK THE "?" OVER TO THE LEFT TO SUBMIT!
DON'T WORRY, I WON'T PUBLISH ANYTHING WITHOUT YOUR PERMISSION…DUH.