Styling Advice
What Shoes to Wear with Boyfriend Jeans
posted on March 16, 2015 | by Amanda Holstein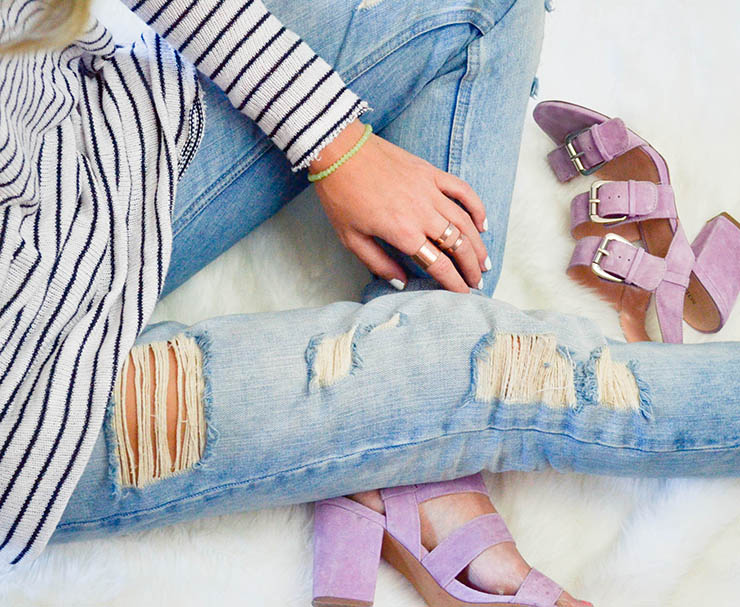 Ripped boyfriend jeans are quickly becoming my go-to. They're baggy, comfortable, and when you find the right pair, they can be super flattering. Go for a "slim" pair that shows off your feminine shape, but still has that loose fit. I highly recommend these bad boys from Urban Outfitters. They're not only flattering, but they can also transition from casual to edgy to even a more feminine look, depending on what you wear them with. I've found that, besides fit, shoes make the biggest difference when styling this denim trend. The wrong shoes can make you look frumpy and unpolished, so take a look below to find out what shoes to wear with your boyfriend jeans.
If you're going for: GIRLY
If you're afraid of looking too messy in boyfriend jeans, try creating a more feminine look. The key is to wear girly shoes like pumps or heeled sandals. They create a defined look and make the jeans more of a statement than just something you threw on. You can't go wrong in classic nude pumps, or try something more colorful like these purple sandals for spring.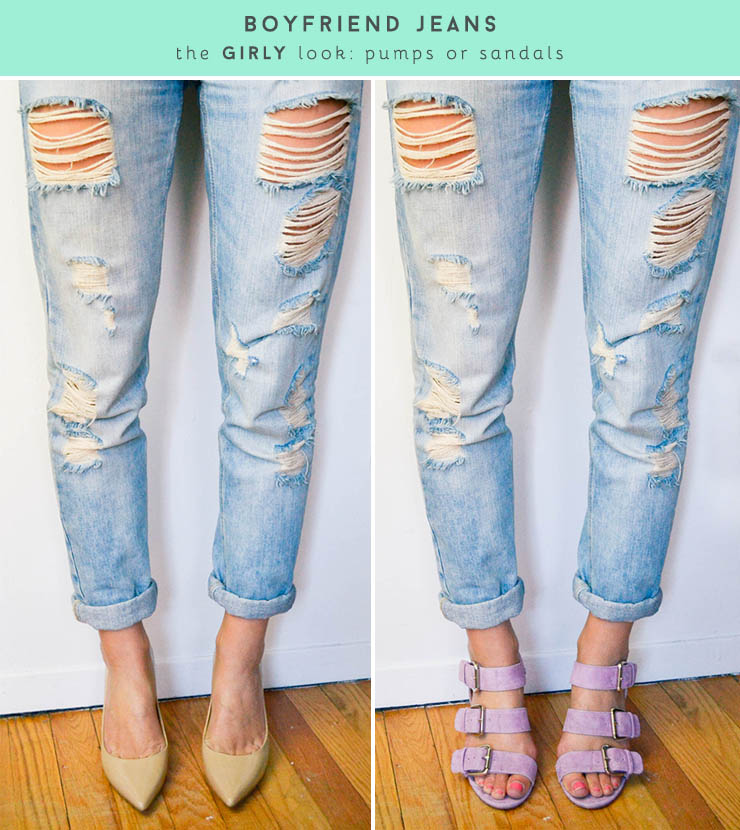 If you're going for: CASUAL
Boyfriend jeans are ideal for that casual look on the weekends or when you're running errands. You can throw them on with a simple t-shirt and you're good to go. As for shoes, flats can be difficult to pair with boyfriend jeans. They tend to make your feet look small, which can make the loose jeans look even bulkier. I suggest choosing flats that add some padding to your feet. For example, slip-on sneakers are a perfect match for boyfriend jeans. Slides have a thicker look to them as well (I can't get enough of this pair from Joie!). I would stay way from ballet slippers or sandals with thin straps – these tend to make your feet like smaller.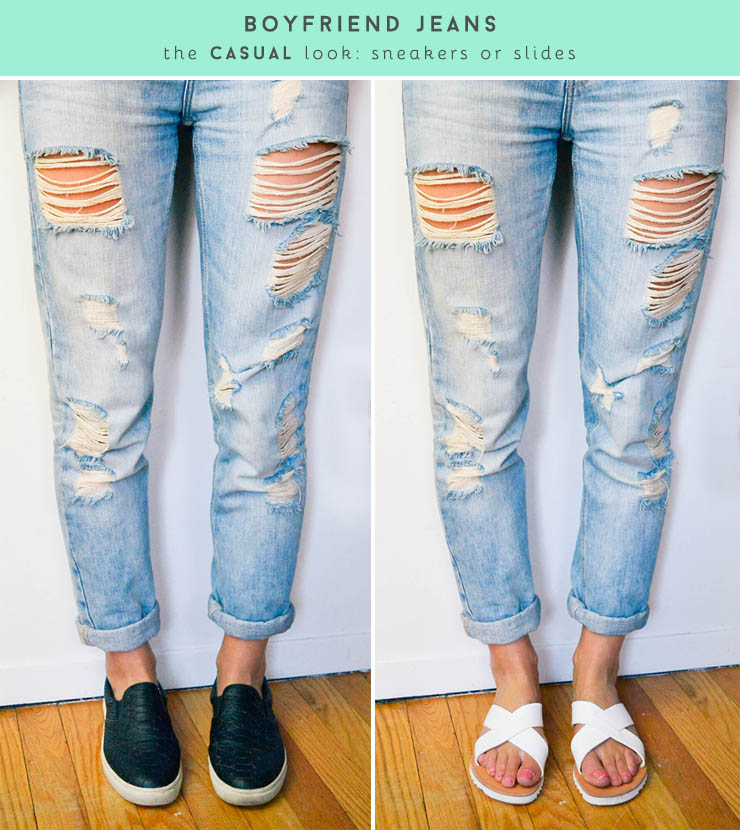 If you're going for: COOL GIRL
My favorite way to wear boyfriend jeans is with ankle boots to get that cool girl vibe I love. Shocker, I know. But not all ankle boots work with boyfriend jeans. Go for super low booties or ones that hit right at the ankle. There should be some space between the boot and the jean to avoid that frumpy look. These options below work perfectly.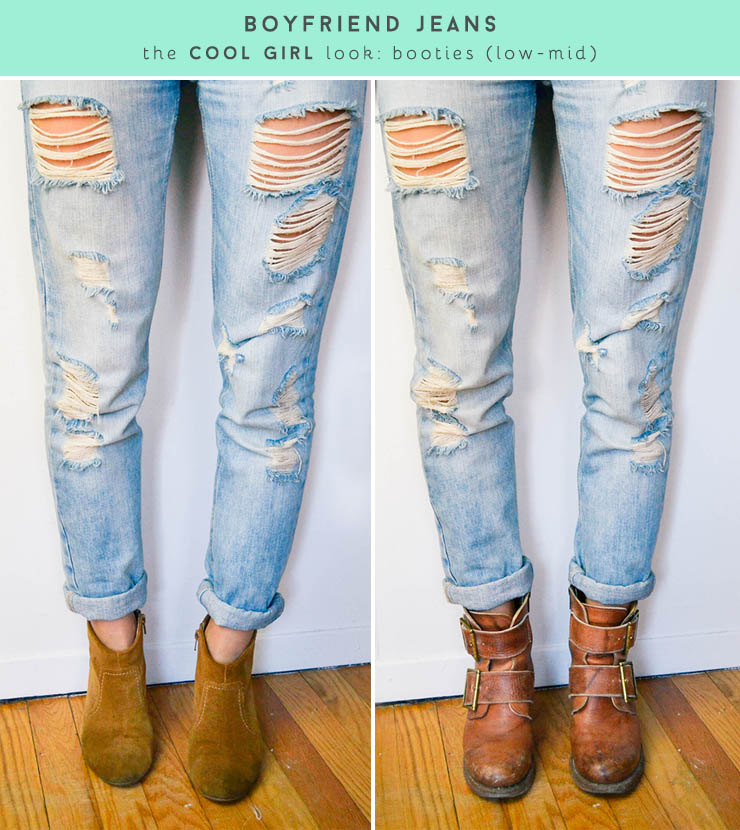 What NOT to Wear
Shoes that are least flattering with boyfriend jeans are boots that hit too high above the ankle. If your jeans fall past the top of the boot, it can look too bulky and unflattering. While I love these boots below, I recommend saving them for skinny jeans.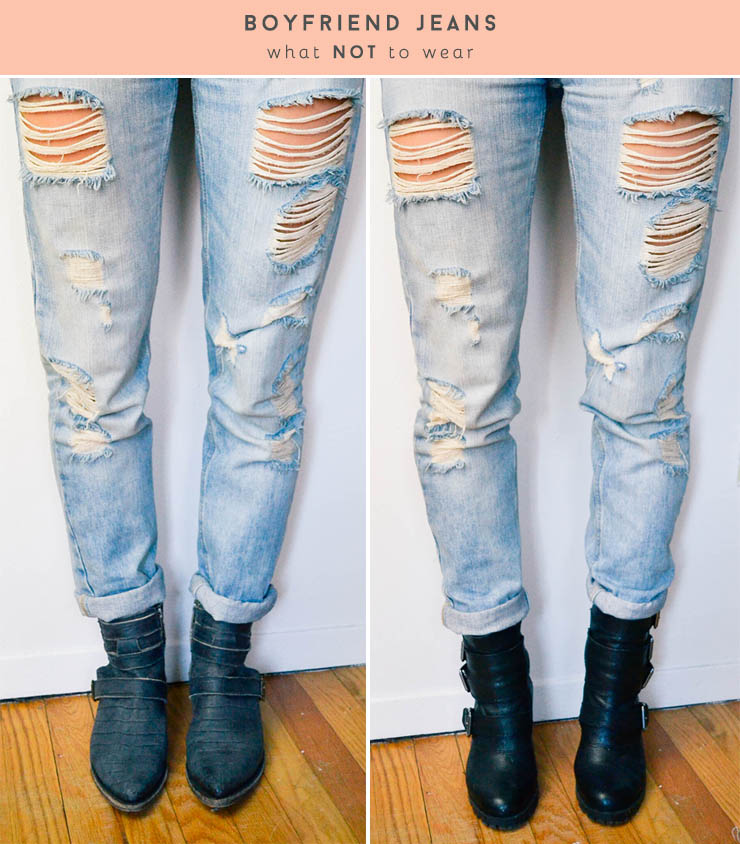 Shop The Post