Technical Tips for Continued Work From Home
posted on January 20, 2021 | by Ginger Abbot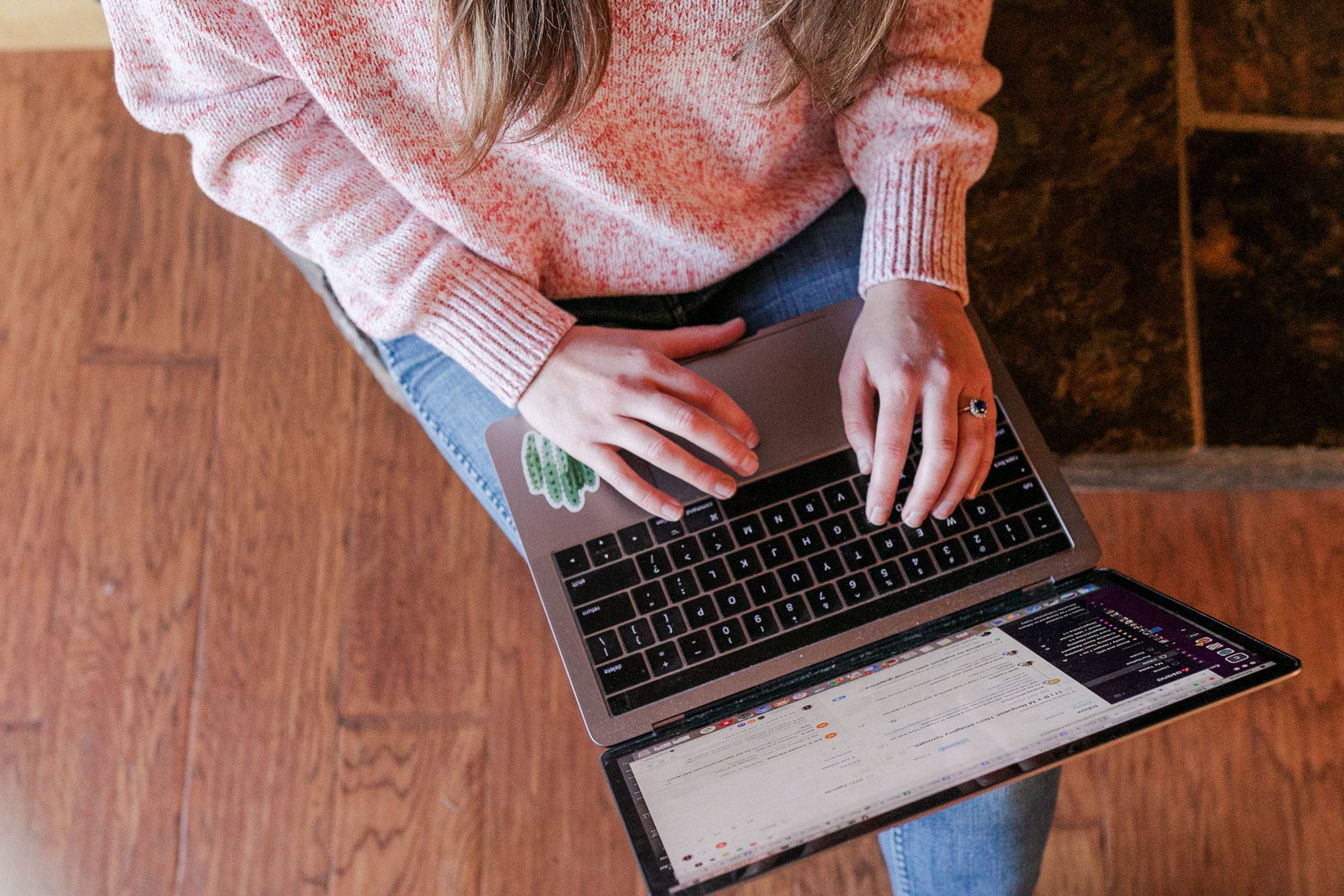 We might have been hoping that 2021 would mean back to business as usual, but with COVID-19 remaining a worldwide issue, it might be a while before we head back into the office. I don't know about you, but even with my work-from-home space set up to suit my style and my schedule purposefully primed for productivity, this winter has me feeling a little less motivated. What more can we do to make that WFH life work better for us while we're waiting to go back to normal?
There's actually a crucial aspect you might have missed, and it's a big part of working from home — security. At the office, your employer has you covered when it comes to WiFi, virus protection, and the like, but it might not be something you've thought about on your laptop or home PC. Protecting your information is just as important as staying productive at home — whether you work for yourself or someone else.
Here are six work-from-home security tips to consider during COVID-19.
1. Keep Passwords Secure
You might think this one is obvious, but you'd be surprised at how many people use throwaway passwords like "1111" or "1234." That might be easy to remember, but it's also easy to guess — meaning it can be a security risk. Your passwords are important, so protect them!
A strong password has more than eight characters. It's also essential to include a few numbers and symbols and avoid using sensitive information. Be sure to put them into a secure password manager and use two-step verification when possible. I use LastPass to store all my work passwords, and I have the handy Google Authenticator app on my phone. 
2. Don't Open Spam Emails
This suggestion probably seems like an internet basic. Everyone knows not to open emails that say they're from a Nigerian prince, right? Nope. Spam scams earn thousands of dollars every year, because they're not always so obvious, and people aren't always so careful. Some spam emails are obvious, but others really do present like legitimate emails. Spammers are getting clever, so be wary of anything that's from outside your work network or an email you don't recognize.
You should never open an email that seems strange. If you get an unusual message from a client, it's always best to call that person directly to verify what was sent. It's much better to take that extra five minutes than to respond to a message that puts your security at risk. Everything that isn't verified should go to the trash.
3. Use Encryption Software
If you're using a computer on loan from the office, your company might already have encryption software installed. If you use a laptop from your office, ask your IT department to confirm. You can also download a specific program for whatever personal device you have for work. Either way, encryption is a must.
This secure software ensures unauthorized individuals can't access your files, and it adds another wall of safety to your work info. If you use Windows, you should turn on BitLocker, and macOS users can activate FileVault. Your smartphone probably already has a proper program installed, but a browse through the app store is never a bad idea!
4. Separate Personal Devices
It can be tricky to separate your personal and work devices completely — just like it's difficult to separate your work life and personal life when your office is your living room. It can be especially challenging when you use your own laptop to work. That said, you should find a way to keep these two components separate — both for your productivity and for security purposes.
Here are a few points to remember:
Don't pay bills on your work computer.
Send job-related emails from your work account.
Use different browser accounts for work and personal tasks — Google Chrome even makes it easy to set up saved browsers linked to different email accounts.
Remove work apps from your personal phone and tablet.
Keep your kids' schoolwork, your partner's video games or your roommate's files off your work computer.
These tactics might take a bit more time, but they're effective — and they'll keep you on track.
5. Install an Anti-Virus Program
You never want to be on the receiving end of a cyberattack, but it happens to the best of us. It doesn't take much to click a wrong link that downloads a virus onto your device. If you use an anti-virus program, you won't have to worry about keeping your eyes peeled for internet threats — the program will protect you. Be sure to choose a credible option for your specific device.
6. Protect Your Internet Router
Here's a work-from-home network tip — your home internet connection won't always be secure. In fact, it could be easier than you think for hackers to access your Wi-Fi router — but with a secure connection, you won't just speed up your internet connection; you'll keep it private. 
Make sure your router has a solid password. You can also consider a virtual private network, or VPN, to take security measures a step further. Never use a public network, like at a library, for work-related purposes — although that's one problem COVID-19 might have solved for you.
Try These Work-From-Home Computer Tips for Better Security
Take these protective tech precautions to make sure your work stays safe — and your time is well spent. Feeling good about your at-home security will help you get out of that winter slump and boost work-from-home efficiency without worrying about tech issues or compromised data. Breathe a sigh of relief — you've still got that WFH game.