Outfits
Army Green: The New Neutral
posted on February 20, 2013 | by Amanda Holstein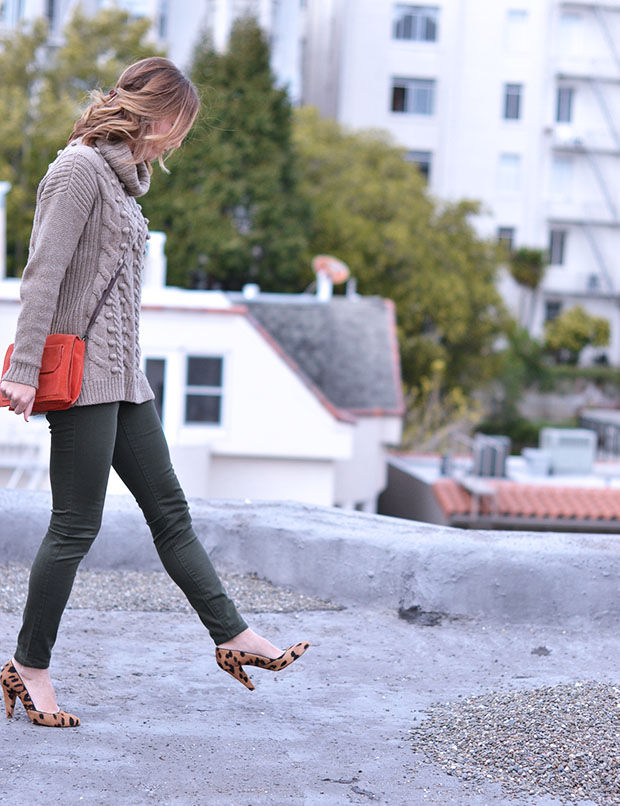 My newest obsession? Army green. And let me tell you, that perfect subdued shade of green with a hint of warmth is hard to find. It took my some time to find this perfect pair at Old Navy. I've come across my fair share of green denim – everything from bright kelly green, to a more bluish turquoise, but when I finally came across this color, I knew it was worth the wait. Unlike other shades of green, this almost sage hue goes with so many other colors in my wardrobe. As you can see below, this new neutral looks awesome with brights like coral, prints like leopard, jewel tones like burgundy, and even neon green.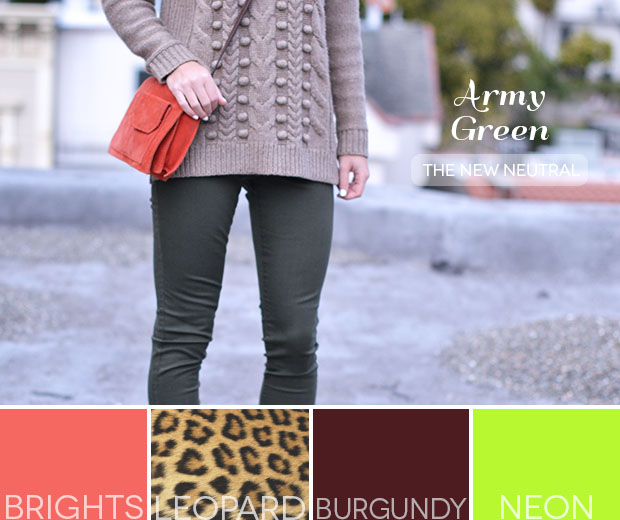 While army print is becoming popular again, if you're not quite ready to jump on that boat, army green jeans are the way to go. The earthy color can easily act as a neutral. I paired mine with a neutral top to highlight the color of the denim, but I added fun leopard print shoes and a pop of color with my purse to add a bit more interest to the look. I also love the unexpected look of bright neon green paired with this softer green hue. Since the colors have the same undertones, they look great together, and the contrast is really fun and unexpected. How do you wear this new neutral?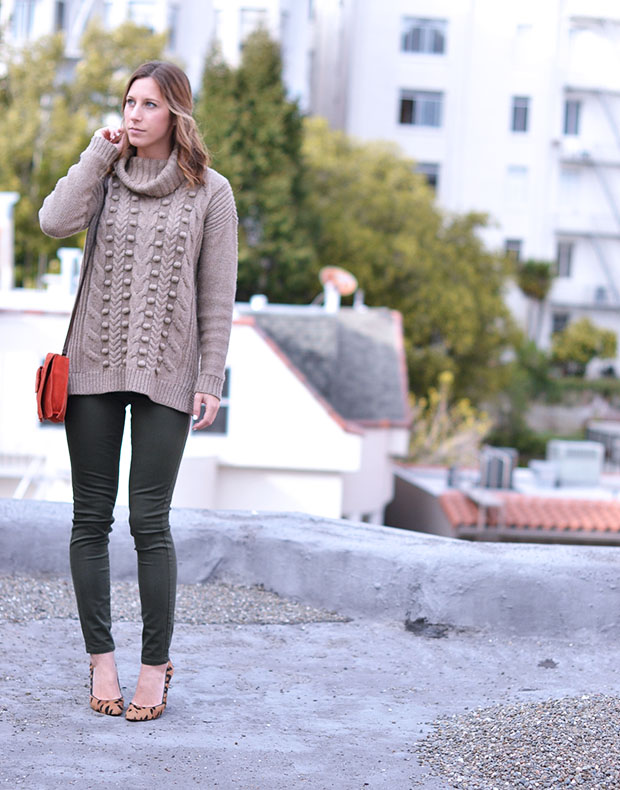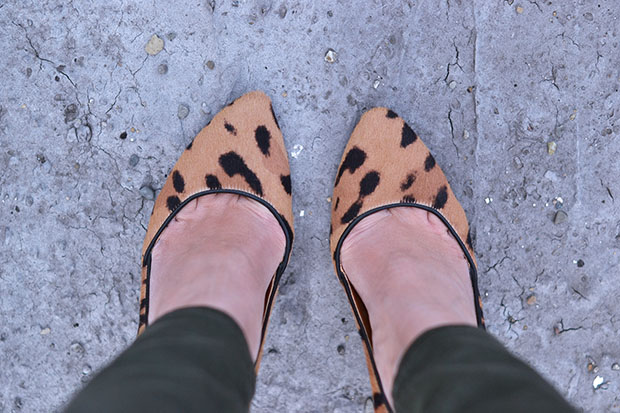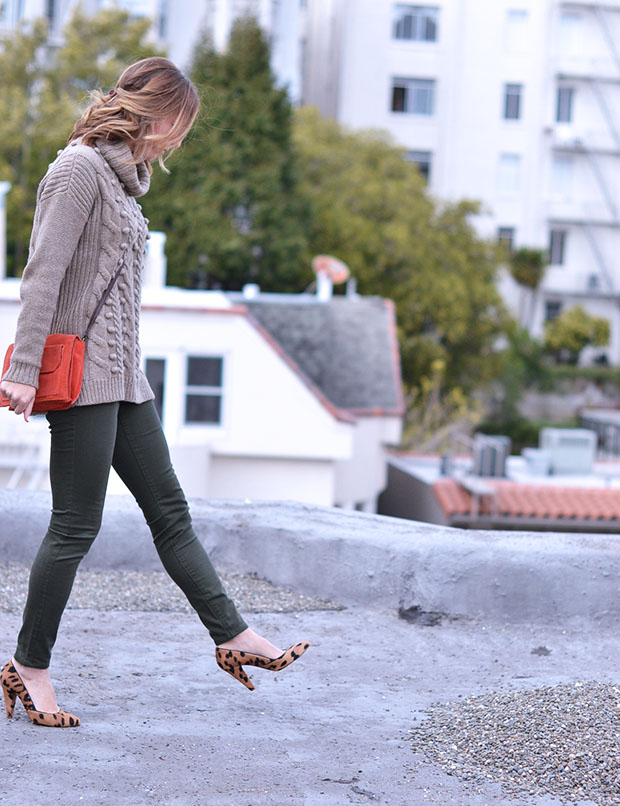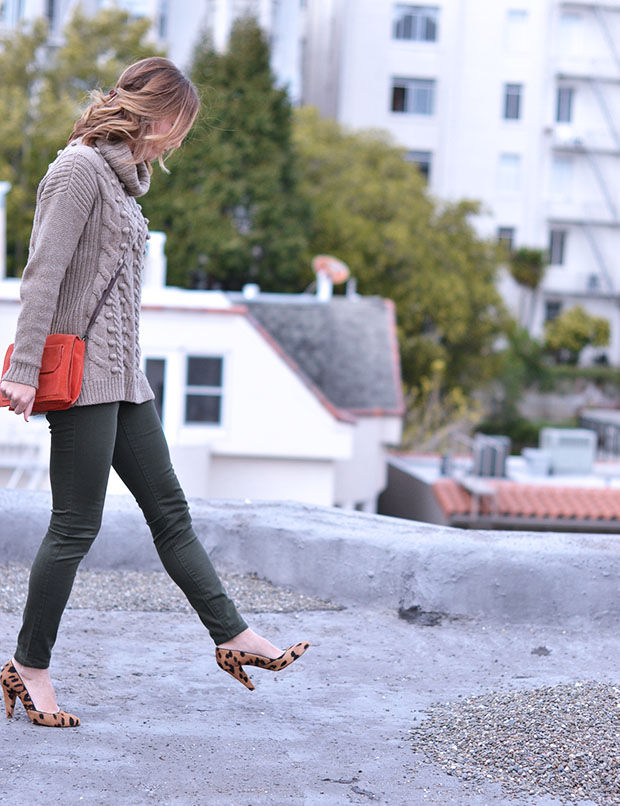 This post is sponsored by Old Navy. Check out Old Navy's latest fashion lineup in store or online at oldnavy.com.