Styling Advice
4 Thrifting Tips: Are You Doing it Right?
posted on August 14, 2019 | by Hannah DiBella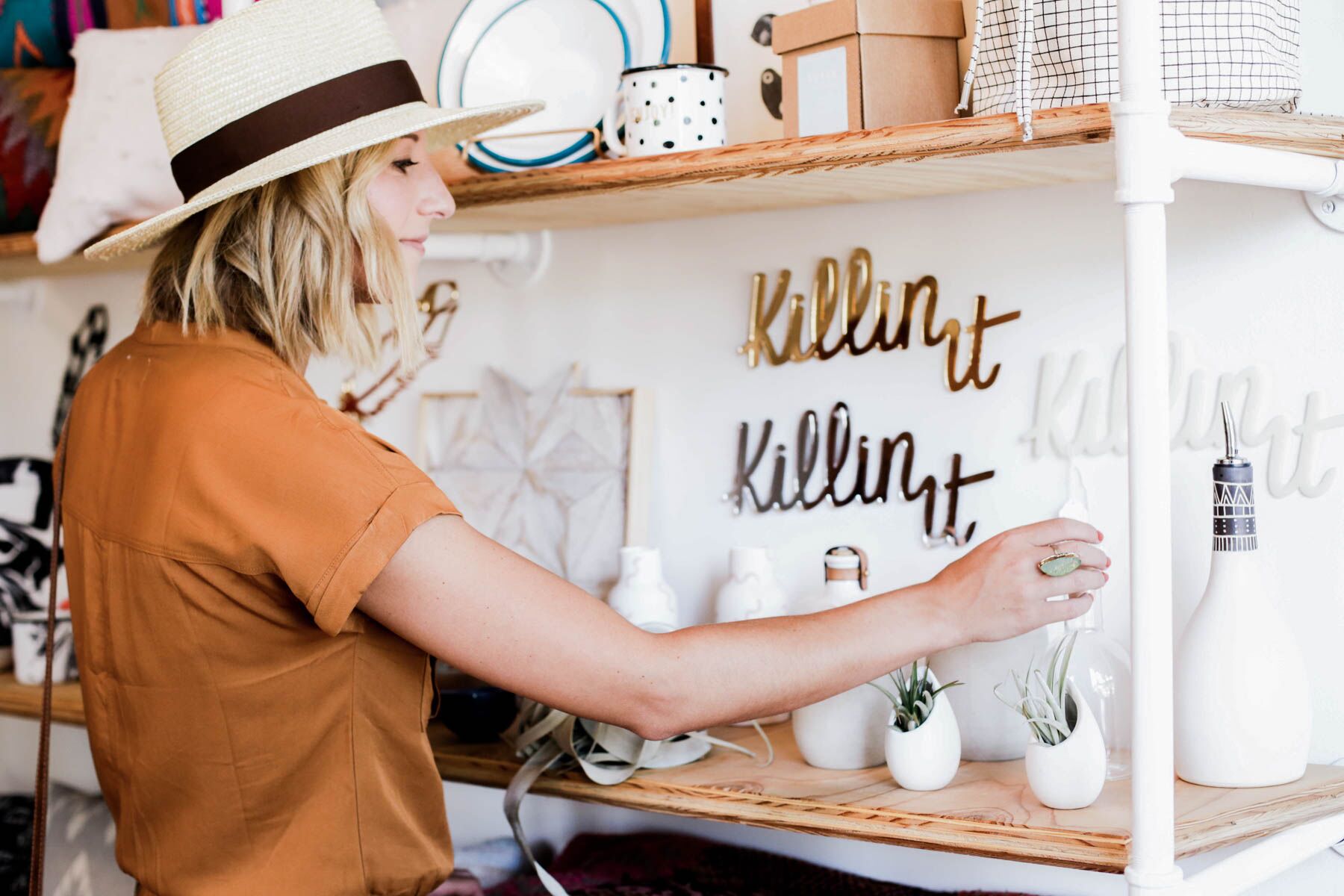 Ever go through phases where you want to switch up your wardrobe entirely but your wallet disagrees? This is a common occurrence for me, and I have cured this issue with thrifting. Yep, thrifting! Most either absolutely love to thrift or despise it completely. But, for those of you who aren't fans (yet), have you ever wondered if you are doing it the right way? Well…being the thrift store connoisseur I am, here are a few tips and tricks I have to help you out and save you a pretty penny!
Have patience
This is 100% my biggest piece of advice. I get it, thrift stores can be overwhelming considering the fact that most of them are huge and have way too many items to look through. However, that is the beauty of thrifting.
It is highly unlikely that you will walk in and see something that catches your eye immediately (sucks but true!). I always start in the women's shirts section and slowly but surely migrate my way throughout the store. It may take a longggg time, once you find that hidden gem it all pays off.
Here is an example of how my patience paid off: After mindlessly looking around and scouring the racks for almost an hour I found what every "thrifters" dream is. An oversized WRANGLER jean jacket. Uh huh! And to make things better it was only 9 dollars (technically 8 with that student discount…hell yes). This is something I had dreamt of finding for forever and it happened. Patience pays off!
Shop in the men's section
I hate to break it to you, but the likelihood that you will find those perfect Levi mom jeans in the women's section is very slim. The good news is that the men's section always seems to be stocked with the perfect high-waisted jeans. Not only is that where I always find my good denim pieces, I can always count on it to find numerous other pieces as well! Looking for a slouchy oversized sweater? They've got it. How about a good basic baggy T-shirt? Guess what, you'll find it there as well.
Thrifting, to me, is all about stepping outside of your comfort zone. Yeah, you might not usually shop in the men's section at your typical stores, but why the hell should you not when at a thrift store? This is your time to get creative with your purchases. Men's clothing doesn't always fit us, ladies, perfectly, but for a good price, why not cut it up, reshape, or do whatever you need to do to make it your own?
I buy men's jeans so that I still get that "baggy" / "vintage" effect, then cut them to whatever length I please! This not only saves me $$ but it also allows me to get creative with my clothing and put my little personal stamp on it.
Use the basics to your advantage
Thrift stores are filled with basic items that everyone has in their wardrobes such as cami's, plain black T's, and everything in between. Yeah, those items are typically pretty cheap in stores as it is, but I don't think it beats a $1 price tag. Now, I don't buy these "basic" clothing items and wear as is. I instead make them into something new. I got tired of paying almost 20 dollars for shirts that probably cost at most 2 dollars to make, so I thought of a way to ditch paying any more than that!
The cropped top phase is staying around for a while, and I'm all about it. Because of my obsession, I always search for plain colored shirts while thrifting (this is where the men's section comes in handy again). Instead of leaving it long, I take it home and chop a few inches off the bottom. This will leave you with the perfect cropped T-shirt that completes just about every outfit. You can do this with clothes you have at home as well! This is a great way to repurpose some "basic" clothing items.
Take a chance on accessories
Now, this is something that I took a while to do. I would always see friends with super cute small purses, hair scarves, and even hats that all came from thrift stores so I decided that I should shoot my shot in that department. Moral of the story: it does not disappoint.
This is the area of thrifting where the most authentic and unique pieces for amazing prices are. You can find a lot of "one of a kind" items when shopping the accessories at thrift stores, however, it is pretty hit or miss! With that being said, I don't necessarily have a tip on how to go about shopping this area besides to just TRY it. Broaden your horizons!
Thrifting is the best way to add a little uniqueness to your wardrobe while saving a ton of money. Going to thrift stores is not all about finding name brands (even though we would all love to), it is about getting creative and exploring new styles. I know not everyone is on the thrifting train, but I hope these few tips and tricks inspired you to go give it a whirl.
For my fellow thrifters, what is your go-to item at thrift stores? Also, what is your best thrift store find so far?