Editor's Picks
Travel
Beach Day Essentials, Part 2: #newfaceofhawaiiantropic
posted on July 11, 2013 | by Amanda Holstein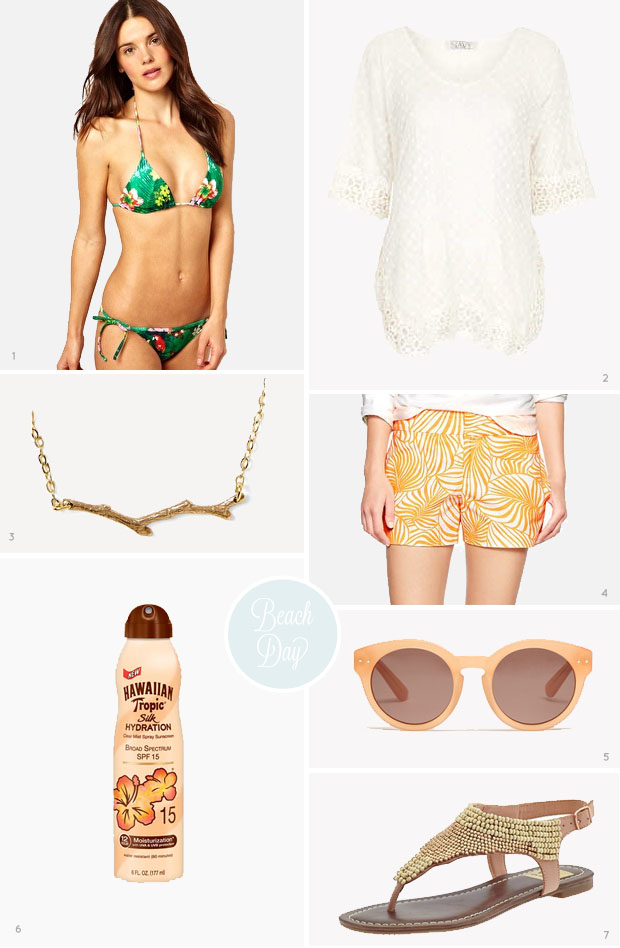 Now that summer is in full swing, beach days are hopefully becoming a weekend ritual for all of us. And since that's the case, of course you can't just have one beach look. Once you've mastered the bikini + light cover up + oversized sunhat outfit (seen here), it's time to mix it up with separates. While a light dress is a great little coverup for the beach, it's not as versatile if you have other plans that day. Coverups tend to be a bit too short to wear out to a restaurant, shopping, etc. So once in a while, a great shorts and top combo is a perfect option for a day at the beach, and much more.
Again you can see Hawaiian Tropic is on my list as it's certainly a beach day must-have. Remember the contest they were hosting on Facebook? Well 5 finalists have been chosen and now you get to choose who will be the New Face of Hawaiian Tropic simply by voting here. Check out the contest and let me know who you vote for!
//
This post is sponsored by Hawaiian Tropic.