Blogging
Career Advice
Blogging 101: How to Run a Blog When You Work Full-Time
posted on November 4, 2015 | by Amanda Holstein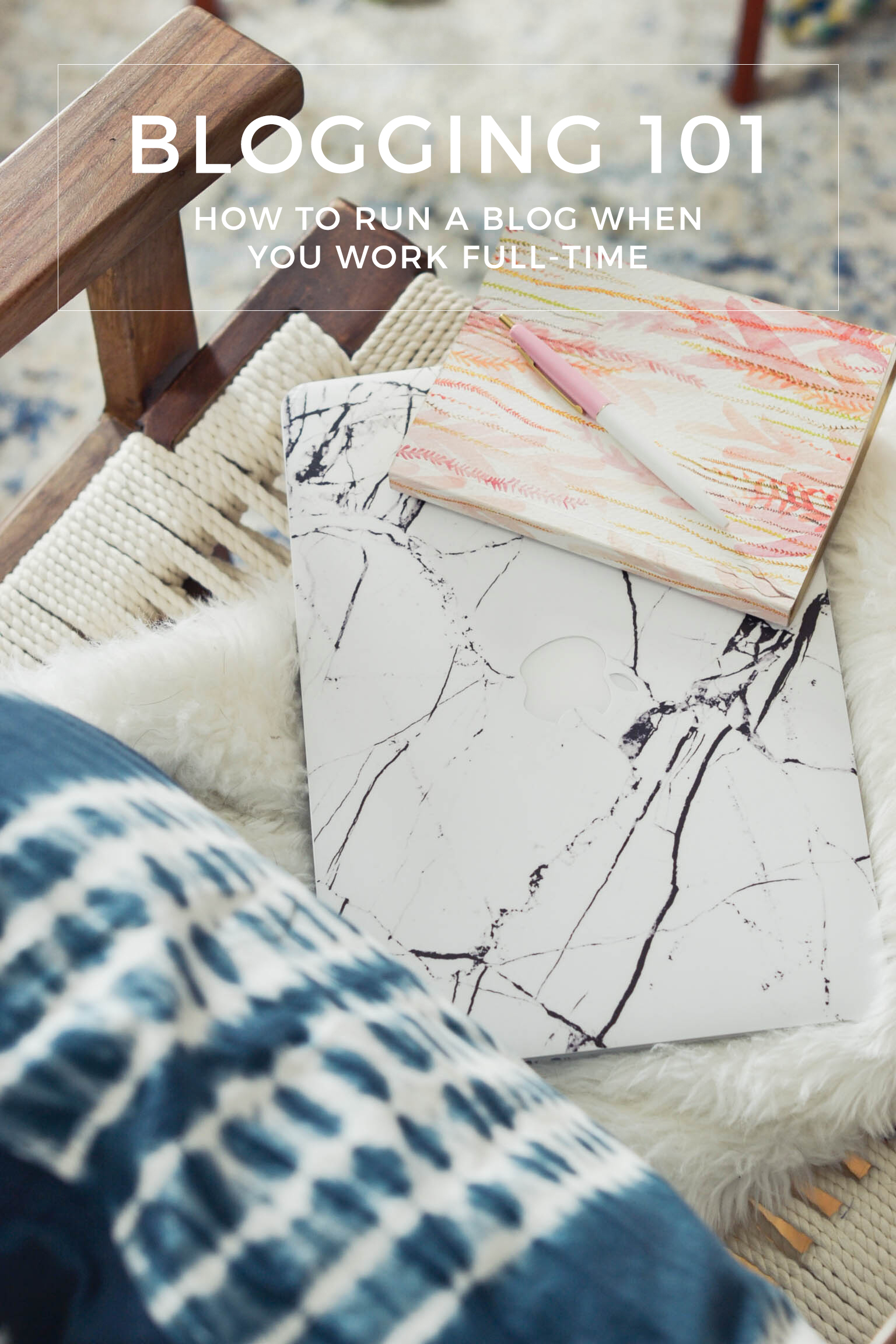 For the majority of us bloggers, working full-time in an unrelated field is the norm. In fact, it's pretty much impossible to turn your blog into a success overnight, so most of us work during the day and spend our nights and weekends blogging.
When I first started my blog, I was working for a media agency, running campaigns with lifestyle bloggers and brands. I was lucky enough to be working in the same industry, but still had to squeeze in time for the blog before & after work. I spent three and a half years balancing the two and learned a lot along the way. So for today's Blogging 101, I wanted to share with you a few tips on how to run a blog while working full-time without going completely insane. It's possible, I swear!
Work with your schedule
Clearly, your days are taken up by work. But if you find ways to easily incorporate photoshoots into your daily life, you'll be able to get a lot done. For example, I would often shoot my outfits in the morning on my way to work, just before leaving my neighborhood or while waiting for the bus (exhibit A). Sometimes I would even bring my camera to work and have a coworker shoot for me during lunch (like in this shoot!).
I left nights for editing and writing. I also took advantage of my weekends — I certainly didn't work on my blog all weekend, but I found a way to divide my days between playtime and blog time. If you're heading to brunch, you could snap some photos on the way or document your weekend activities. Sundays are also a great day to work on a few posts you can schedule out ahead of time for the week.
Look at Blogging as "Me Time"
I think when you start looking at your blog as a job, when you already have one, it can be too stressful. Remember why you started blogging and make sure you're getting what you want out of it. Shift your perspective and look at blogging as "me time". It's your time to be creative, play with photography, learn photoshop, improve your writing, socialize with similar people, and more. Let yourself enjoy those aspects and don't put so much pressure on yourself. I actually was never planning on turning my blog into a full-time job, and that really helped take off the pressure.
Set realistic goals
Speaking of taking off some pressure, make sure you are setting realistic goals for yourself that won't make you go crazy. Maybe you'd like to post 5 times a week, but if that's not realistic, then that shouldn't be your goal. Start with once a week or 2-3 times — whatever you find feasible. Remember, you have a full-time job and it's okay to post less often than your ideal.
The same goes for growing your blog. It's easy to look at others' Instagram accounts and feel envious of their large readership. But driving yourself crazy by trying to reach 100k followers when you currently have 2k is just not worth it. Choose realistic goals for yourself that you can work towards weekly, monthly, and yearly and be proud of yourself when you reach them!
Life is still the most important
For me, life will always supersede work. I think it's important to check in with yourself while trying to balance your blog and your job. Are you happy? Are you enjoying spending your time on these things? Do you feel like you're missing out on life? Make sure you remember what's most important to you and prioritize your happiness. (Plus, the happier you are, the better your work will be!)
If you have any specific questions about running your blog while you work full-time,
let me know in your comments below or email me!