Hair
Blunt Bob Hairstyles: Messy Waves
posted on June 24, 2016 | by Amanda Holstein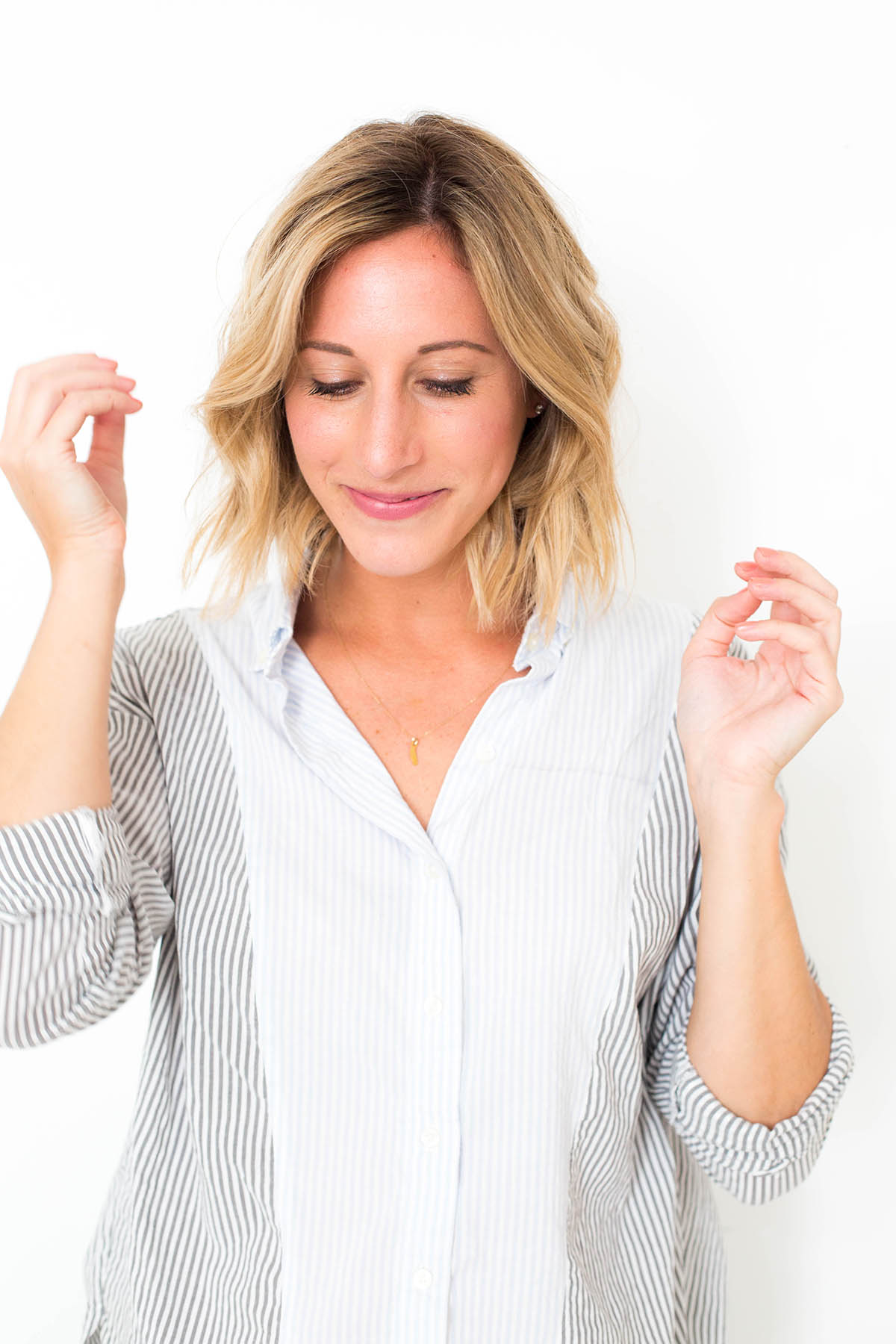 As you may have noticed, I chopped off all my hair. Well, not all of it, but it sure feels like it! As I've been getting used to my new 'do, which always takes some time, I'll admit I've had some trouble figuring out how to style it day-to-day. For a while I kept wanting to throw it up in my usual messy bun, but those short hairs in the back kept falling out. Then I played round with my curling iron and tried the routine I used to do on my long hair. I was getting closer, but it still felt a little too styled.
Finally, I got the courage to give my straightener a try. I've never been able to curl my hair with a straightener, but for some reason, it's much easier with short hair. What helped was changing my thought process. Rather than using the flat iron to create ringlets, I started using it to add one simple wave to each piece of hair. So instead of having to twist the flat iron all the way around like I would a curling iron, I simply twisted it once to create a quick wave. And it worked! So obviously, I need to show you how to do this yourself!

Step 1
Start with somewhat straight hair. You can either blow dry it or quickly run your flat iron over it. Now add a ton of texturing spray — this is what will guarantee that the waves hold and give you that messy look. Do NOT skip this step!! I've tried a few texturing sprays and have three favorites I go between: Bumble + Bumble Thickening Dryspun Finish Spray, Oribe Dry Texturing Spray, and Kerastase V.I.P Volume in Powder Finishing Spray are all amazing.
Step 2
I like to divide my hair into two sections and start with the bottom layer. Now, choosing the size of the pieces you curl plays a big part in the final look. If you want a more tousled look, choose smaller sections. If you want more of a messy, bedhead look, choose larger sections. For this style, I went with larger sections (about 1-2 inches depending on how thick your hair is).
Step 3
Next, clamp the flat iron about 2 inches down and twist your wrist once, so that the curl goes away from your face. Then gently slide the iron down (loosen the clamp a bit so it's easier), letting go once you're about an inch from your ends.
Step 4
Repeat this, twisting the next piece of hair in the opposite direction (towards your face). Make sure to alternate the direction of the curl each time to create that messy, effortless look.
Step 5
Repeat the process on your next layer of hair, making sure the front pieces twist away from your face.
Step 6
Finish by adding a touch of hairspray and shaking out the waves to mess them up a bit.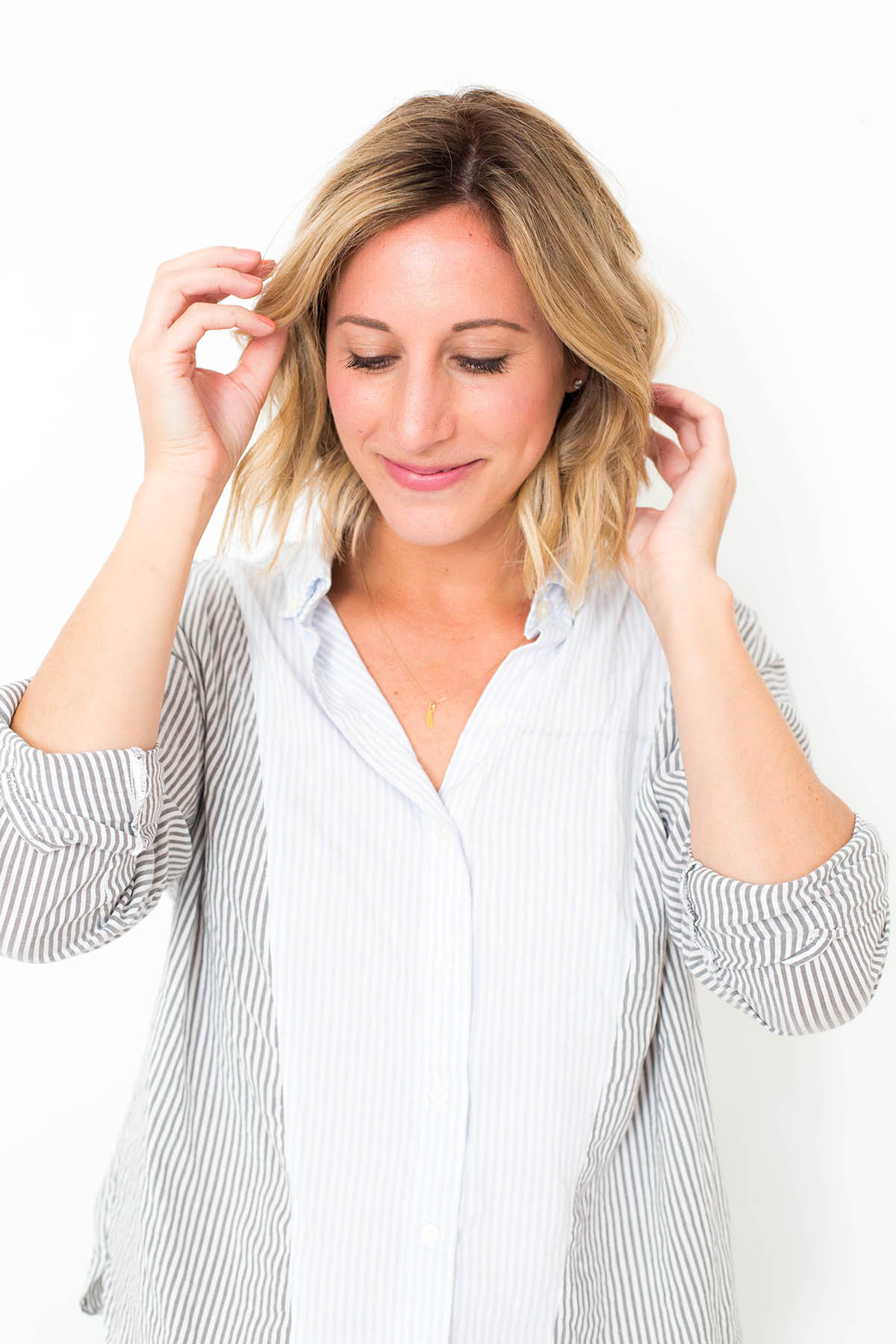 More blunt bob hairstyles coming soon! Any in particular you'd like to see?