Outfits
How To: Dress Up Your Fall Denim
posted on September 24, 2014 | by Amanda Holstein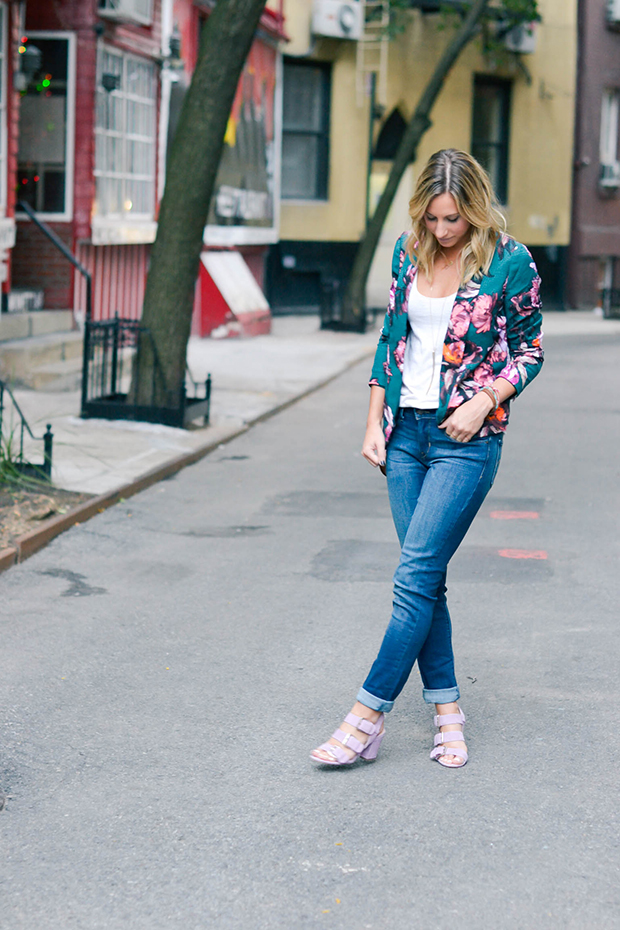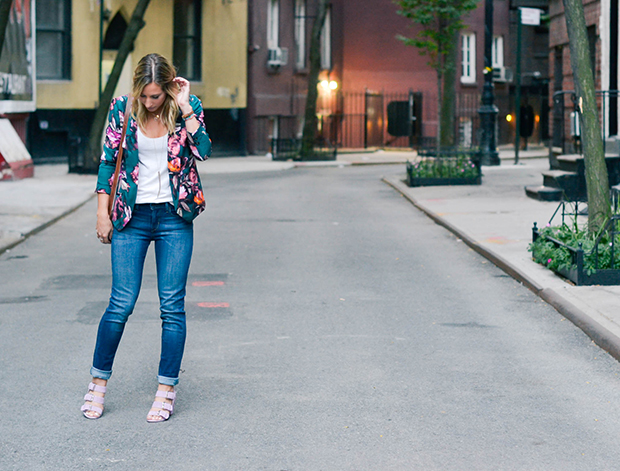 With all of the wild denim trends out there, sometimes I can forget about my classic pair of skinny blue jeans hidden in my closet. Luckily, this season classic is the name of the fall denim game. There's something so refreshing about a well-fitted, simple pair of blue jeans. They're truly the perfect canvas to base any look off of. But rather than pairing them with a simple sweater and flats, try dressing them up this season with bolder pieces and statement accessories for a new take on a classic.
First, you need the perfect pair of denim in just the right shade. When I think of denim, Levi's is always the first to come to mind. They've been a go-to of mine for years. I have vivid memories of trying on piles of jeans in various Levi's stores – from high school in NY, to college in Atlanta, and then in my twenties in San Francisco. I love that the focus is all about finding the perfect pair and you don't leave until you've found just the right match. This season, Levi's is encouraging everyone to share their story through the Live in Levi's Project. Be sure to share yours via social media and include the hashtag #LiveinLevis.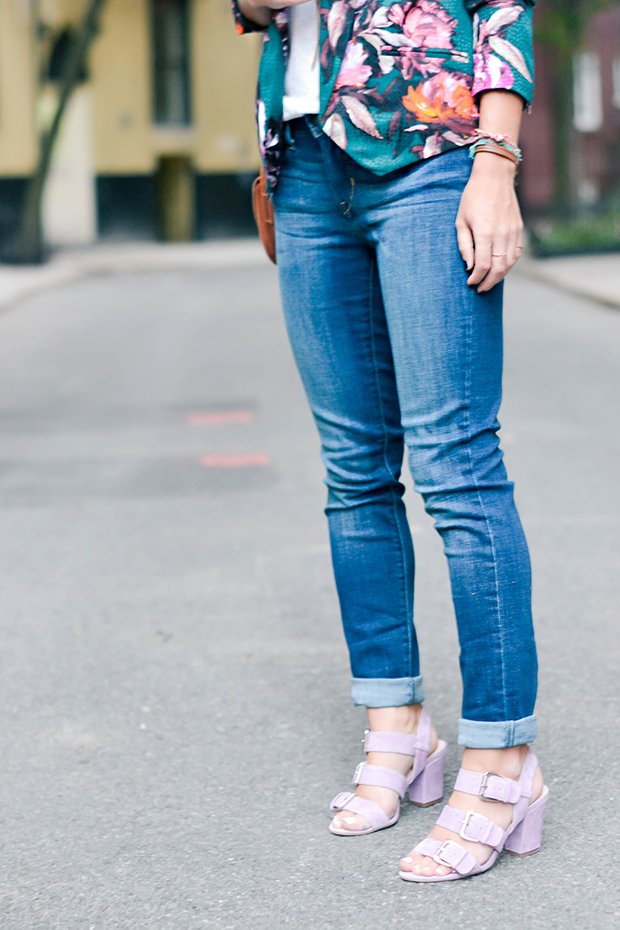 For this look, I went with Levi's Mid Rise Skinny Jeans in Haiku – the perfect shade of blue. They're not only the perfect shade, but they have that stretch that allows them to fit just right. Plus, they're currently on sale for just $40! I paired these babies with a bold blazer. Dark florals are one of my favorite trends this season and go perfectly with classic fall denim. I kept my top simple to keep the focus on the rest of the look, and added a fun pop of purple heels to off set the blazer.
// This post was sponsored by Levi's® through their partnership with POPSUGAR.
While I was compensated by POPSUGAR to write a post about Levi's®, all opinions are my own.
Shop The Post