Makeup
Holiday Makeup Tutorial: Metallic Eyes
posted on December 16, 2015 | by Amanda Holstein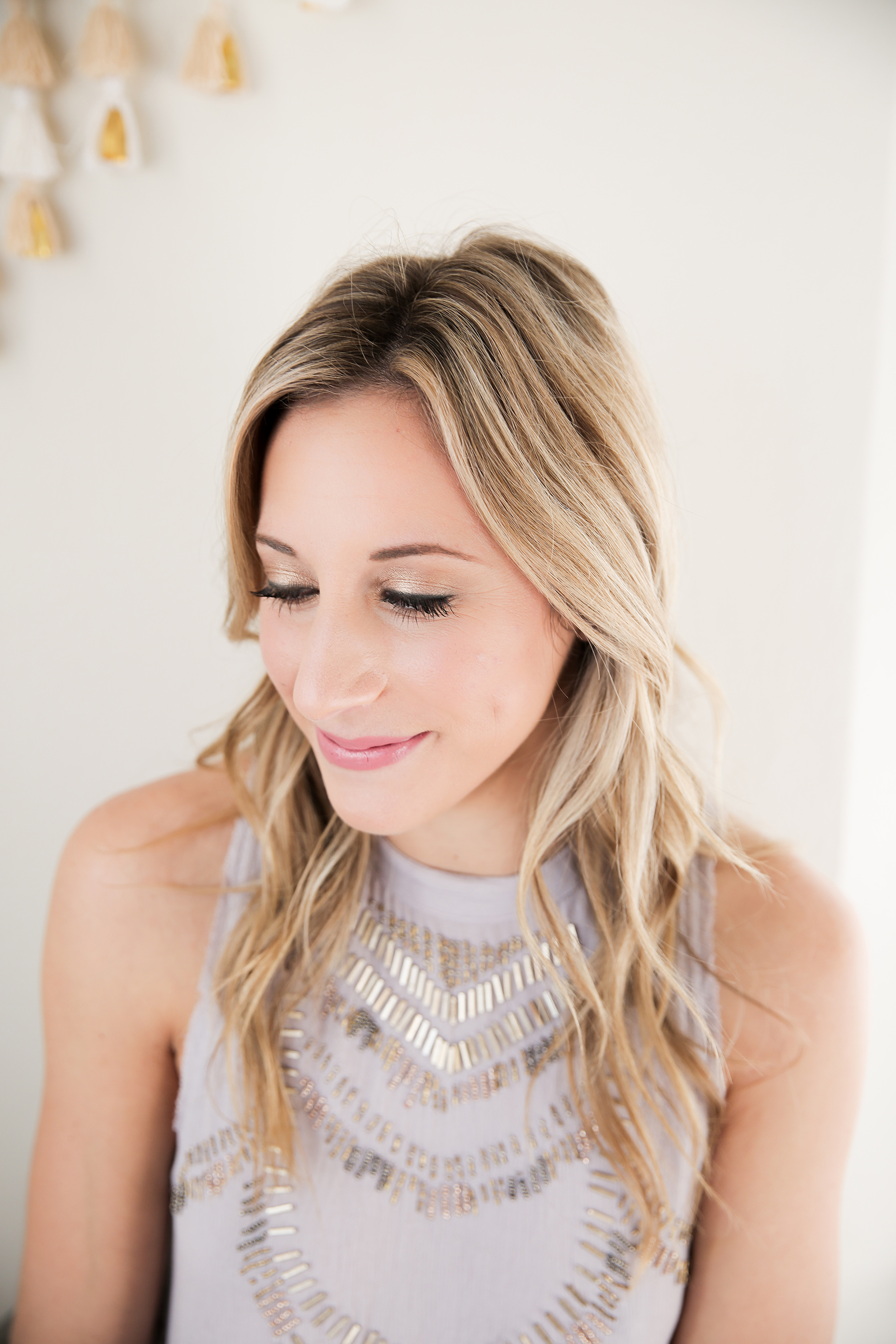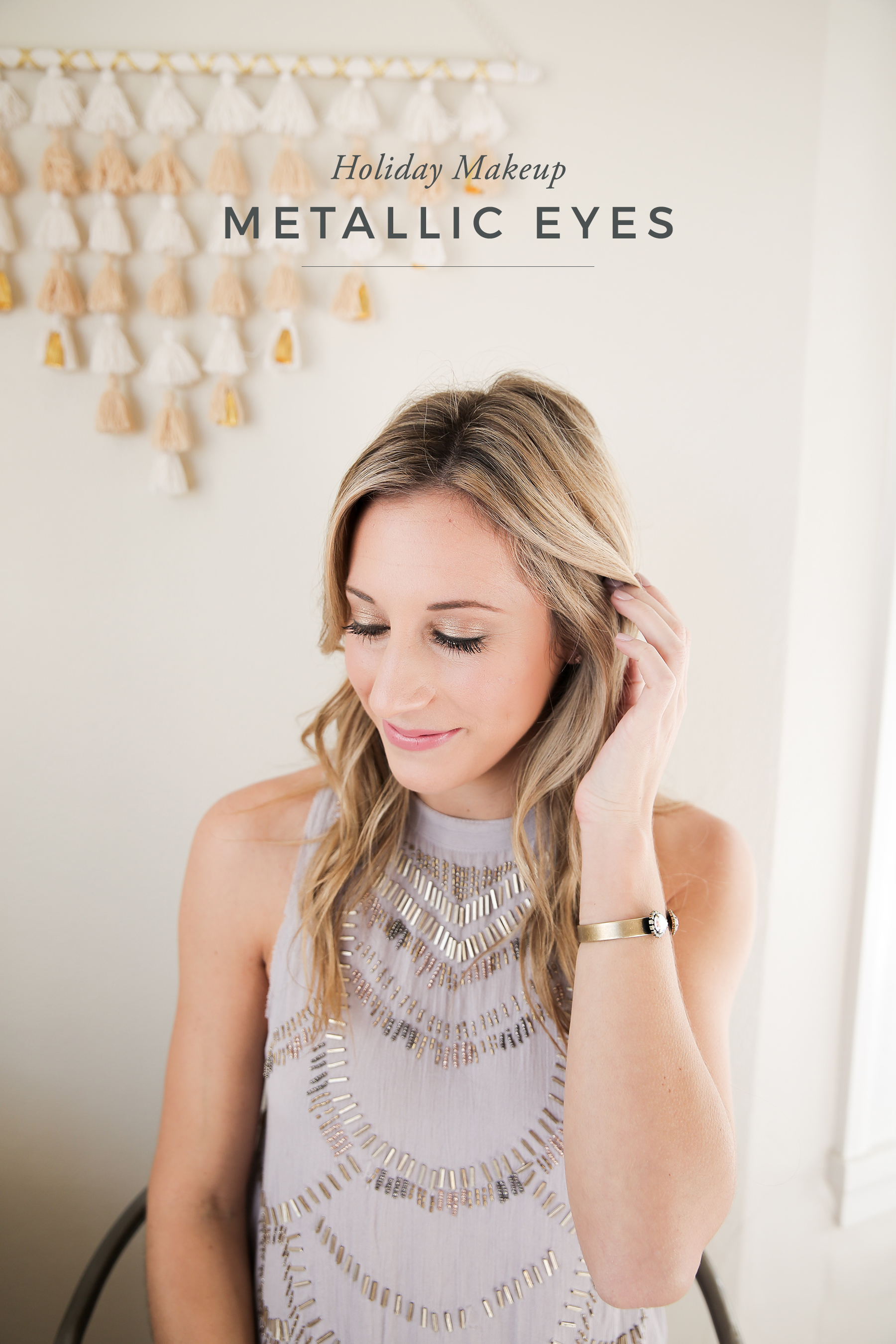 Whether you're getting ready for holiday drinks with friends, a holiday party for work, or even New Year's Eve, metallic accents are a great way to make your look more festive. And when it comes to makeup, I tend to focus on the eyes rather than opting for bold lips, so I thought I'd put together a tutorial on how to create the perfect metallic eye.
For this tutorial, I'm really excited to introduce you to the beautiful Alexandra McCormick, makeup artist and youtuber. Alex did our makeup for the holiday shoot I shared on Instagram and does incredible work that's actually doable for us less-skilled ladies. Together we teamed up with Ulta to create this metallic eye makeup tutorial.
Step 1:
Prime the eyes with bareMinerals 5-in-1 Advanced Performance Cream Eye Shadow using a concealer brush. I'm using "Soft Linen".
Step 2:
Using the bareMinerals Regal Wardrobe Eye Palette, apply the "Natural" shade all over your lid, from lash line to brow, using a fluffy brush.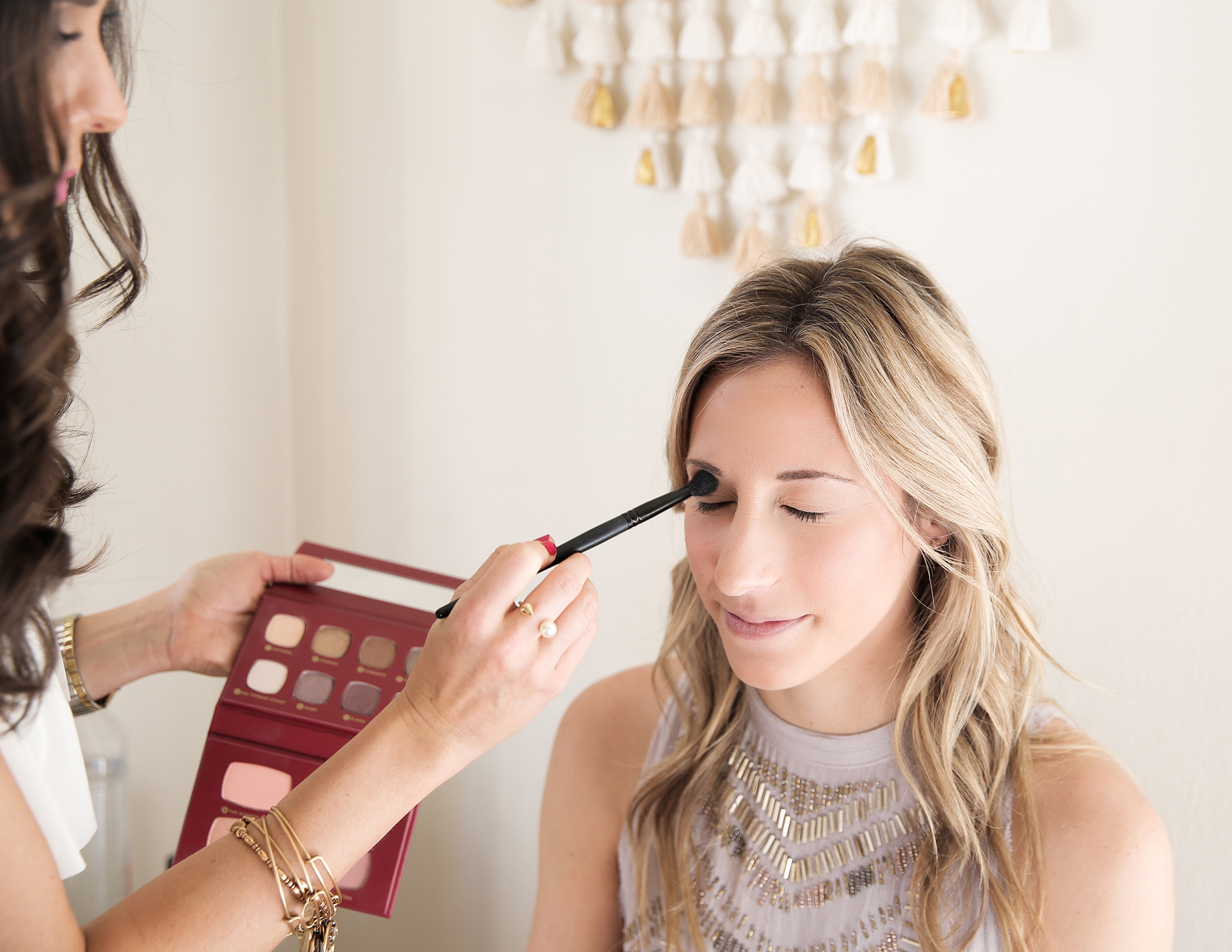 Step 3:
Using a small fluffy brush, apply the "Namaste" shade along your crease and your outer corner, creating a "v" shape. Use an angled brush to apply the same shade to your lower lash line as well.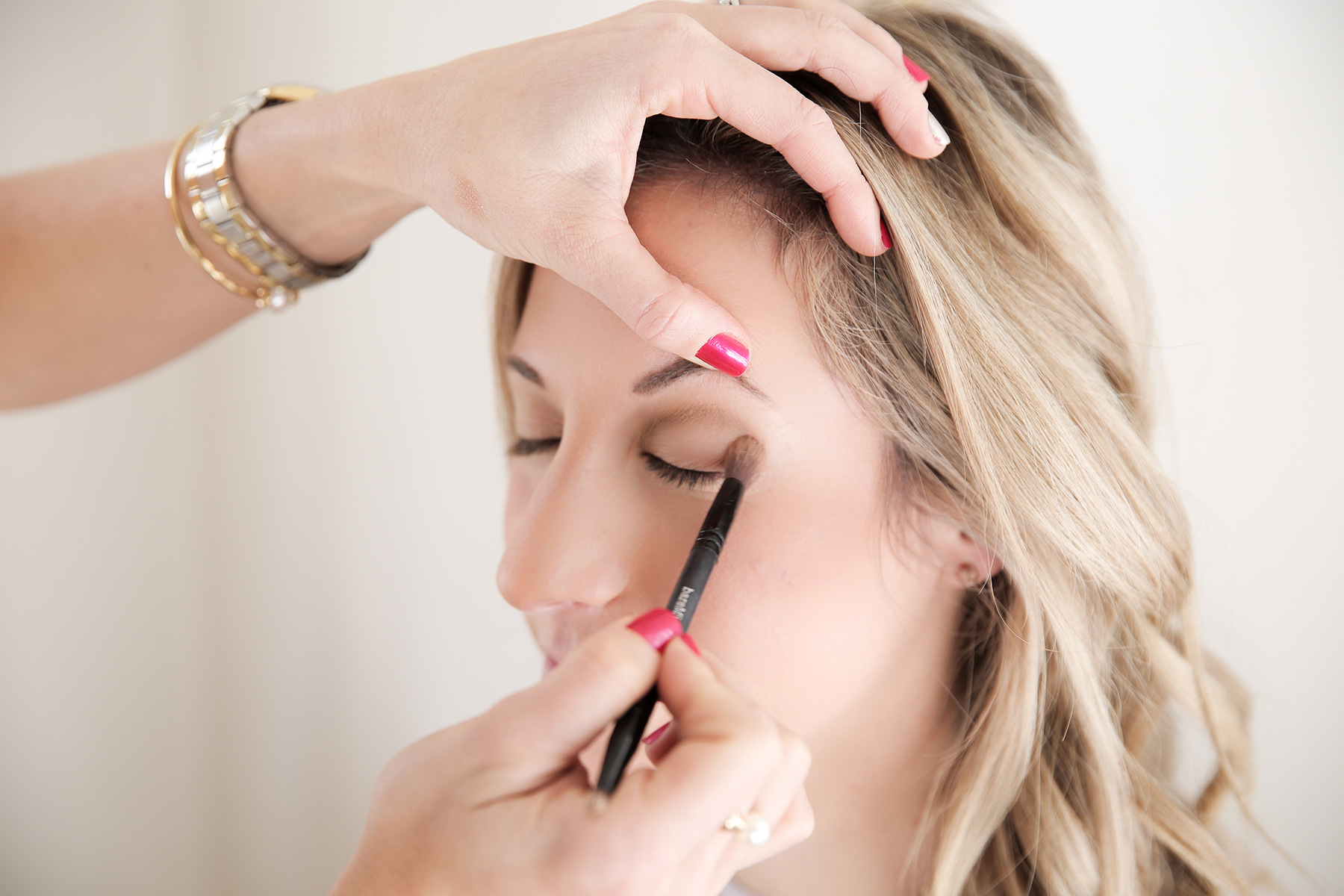 Step 4:
Apply the "Cognac" shade from your inner corners to the center of your lid. Make sure to use a clean brush to gently blend into the crease and outer corner to avoid any harsh lines.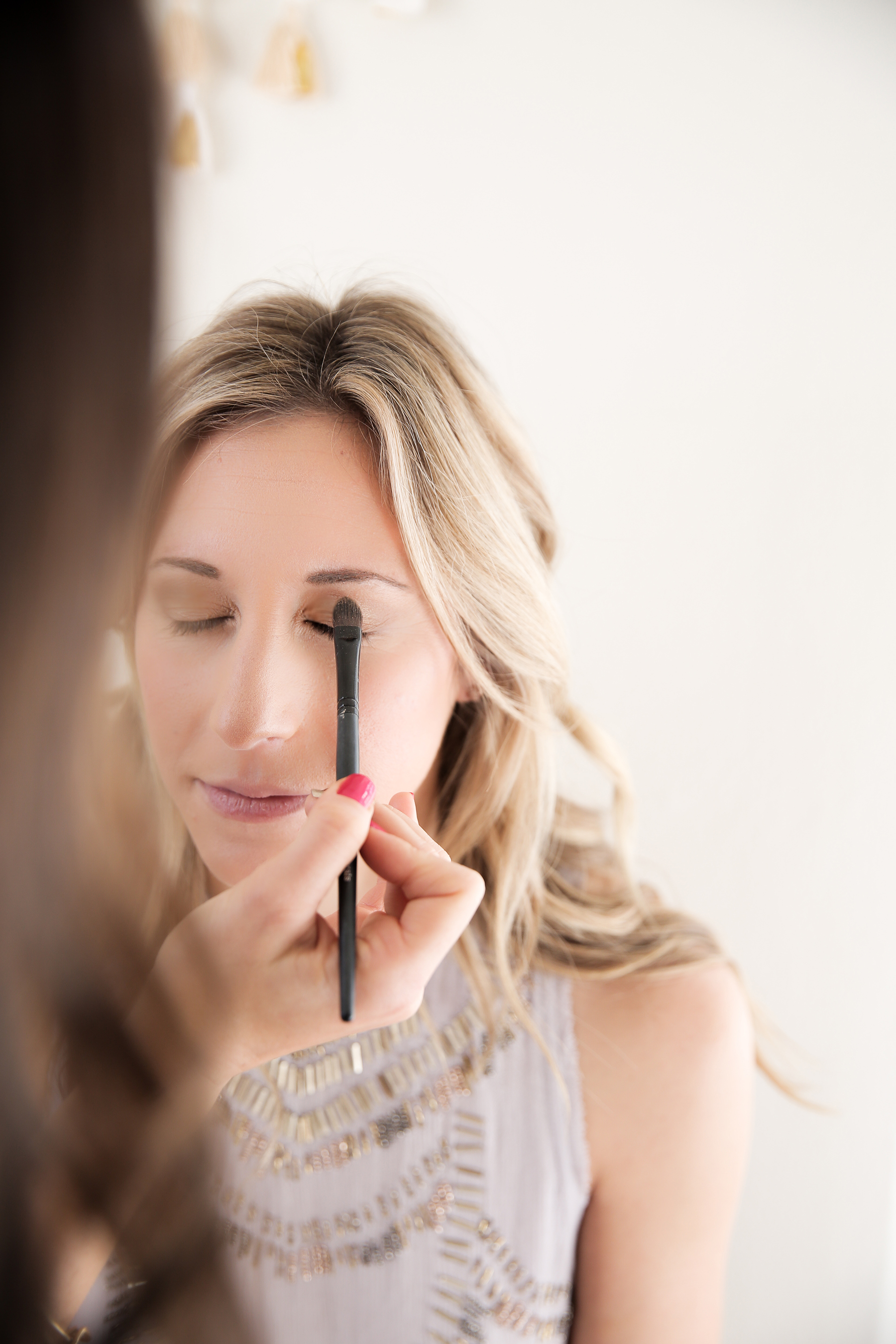 Step 5:
Apply bareMinerals Lasting Line Long-Wearing Eye Liner in "Absolute Black" along your upper lash line, extending the line out just a bit. Apply the liner to your lower lash line as well.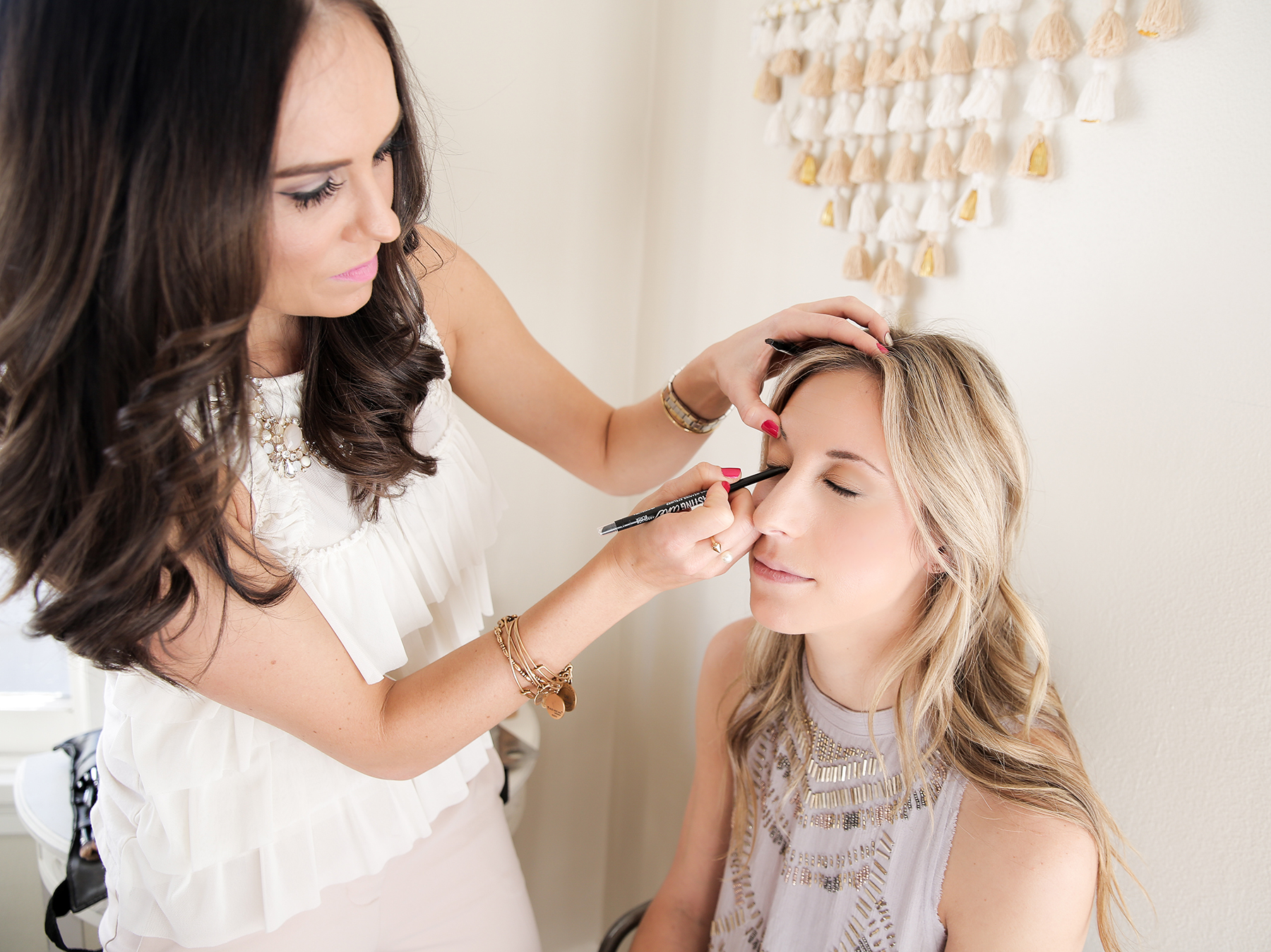 Step 6:
Finish with my favorite bareMinerals Lash Domination Volumizing Mascara on your upper and lower lashes. Keep your lips simple with a soft nude pink, like bareMinerals Marvelous Moxie Lipstick in "Speak Your Mind".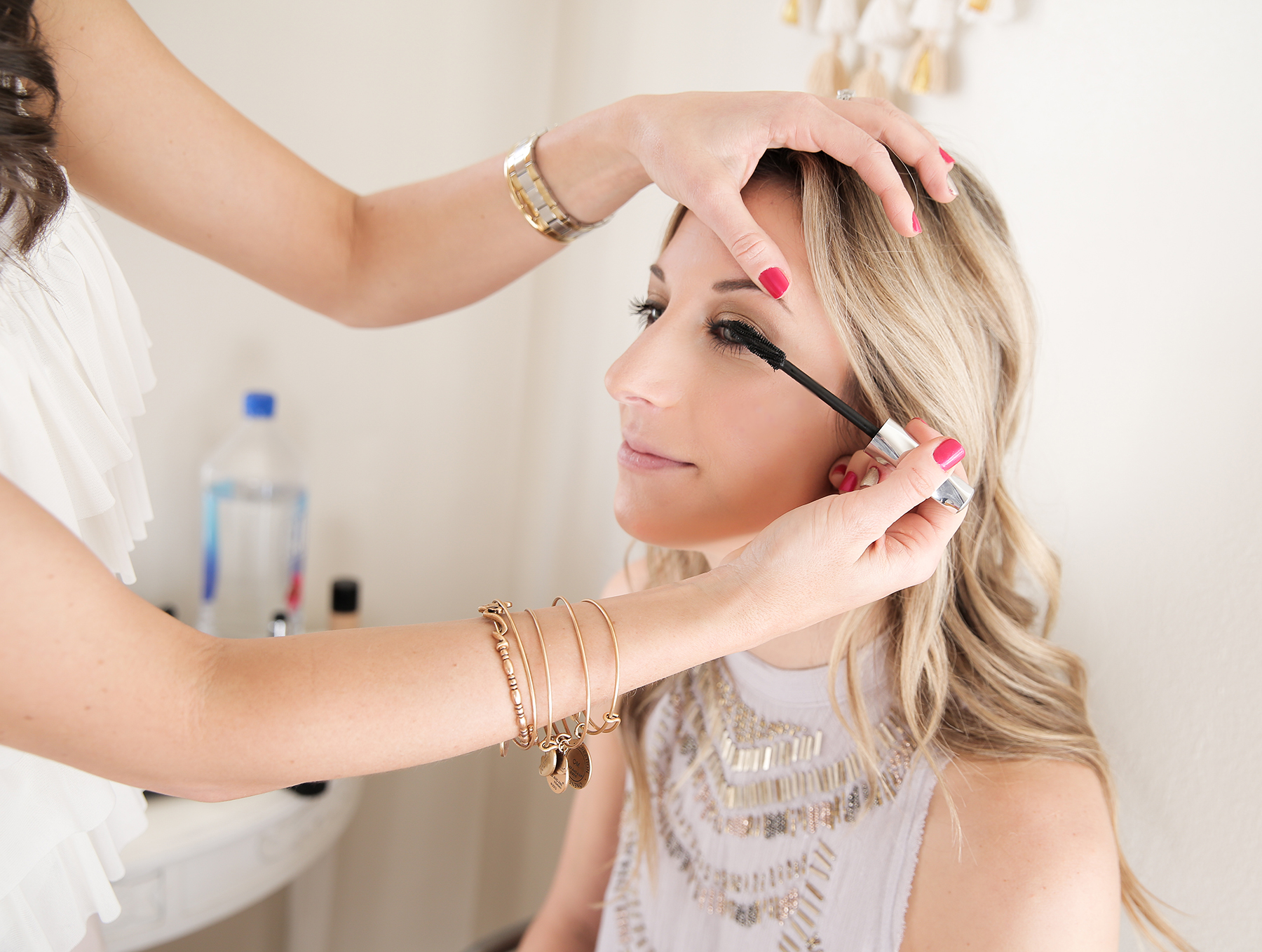 Check out the finished look below!
Shop The Post