Cleaning & Organizing
Get Organized: Your Drawers
posted on December 17, 2012 | by Amanda Holstein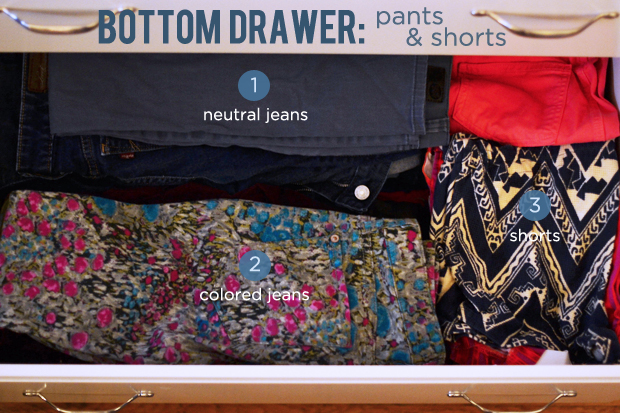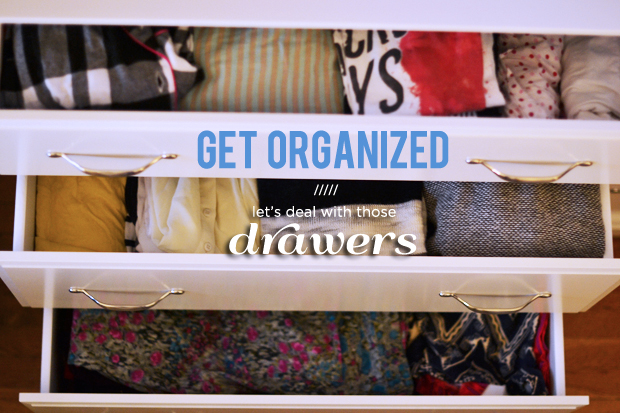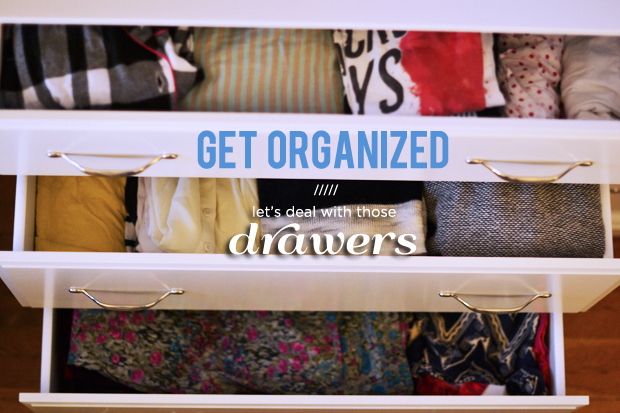 Organizing your drawers is like keeping your room clean. You spend hours doing it once, only to mess it all up the next day. I've tried so many different ways to organize my drawers so that they actually stay kept up, and this has been the way that works best for me. First, decide what should go in each drawer. I like having my pajamas and comfy clothes on top, my tops and sweaters in the middle, and my pants on the bottom. Then comes the hard part. Cleanse and purge. Empty out each drawer one at a time and get rid of that stuff you just don't wear. Be brutal, as I like to say.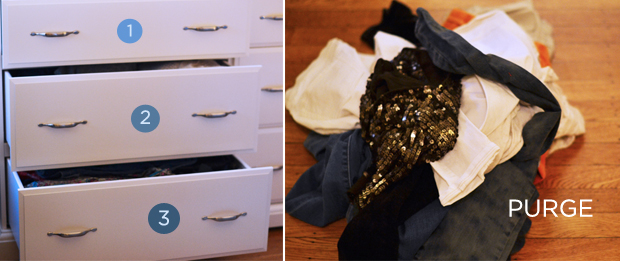 The Top Drawer:
Then start with your top drawer. Separate the clothes into 4 neat piles: pajama tops, pajama pants, comfy t-shirts, and boxers/pj shorts. Roll the shorts to maximize space. I also keep smaller things like leggings in the back of the drawer where there is a little extra room.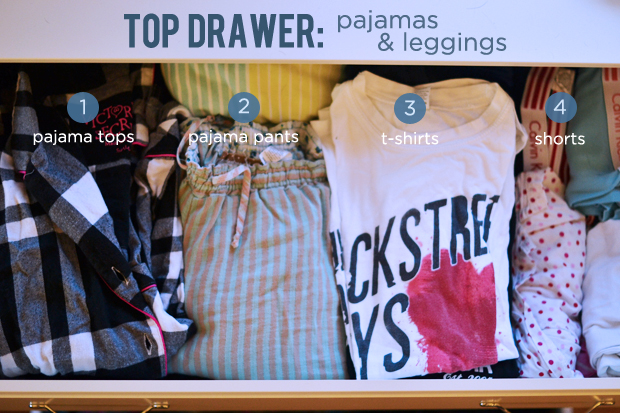 The Middle Drawer:
I organize this into 4 piles as well: tank tops, t-shirts, long sleeve shirts & light knits, and bulky sweaters. Fold them in whatever way is easiest or most convenient to you. That way, you'll be more likely to put them away and keep your drawers neat. If rolling is more your thing, then go for that!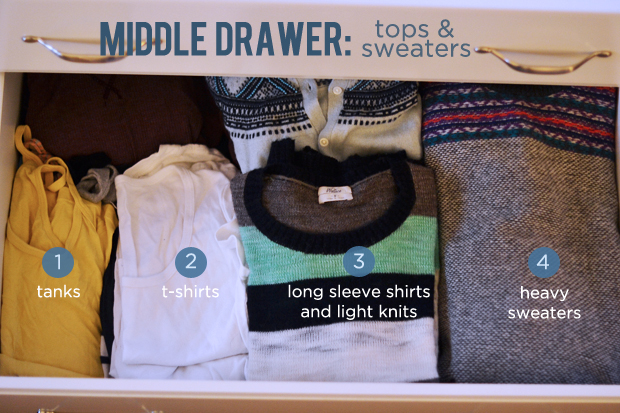 The Bottom Drawer:
Now for my overflowing pants drawer. I like to fold my jeans in half, and then just once to keep them long and flat. I pile my regular blue, gray, and black jeans towards the back, and keep my fun and colorful jeans up front (so I'll take more risks and wear them more often!). Then fold your shorts where there's room on the side.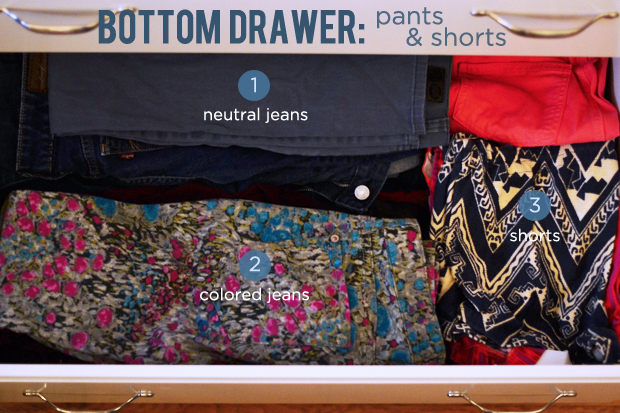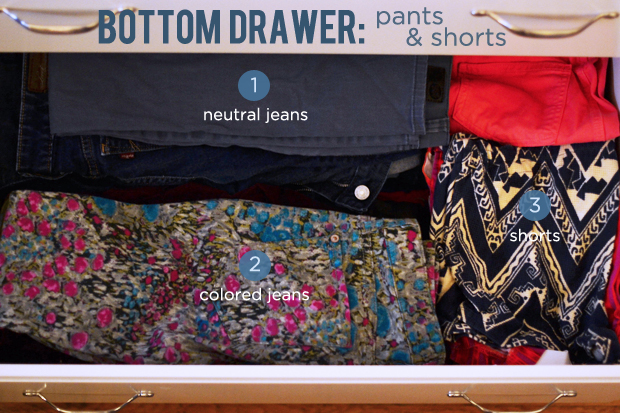 How do you organize your drawers?
Missed my first post on how to organize your purse? Check it out here.