Makeup
Spring Nails: Matte Pastels
posted on March 3, 2015 | by Amanda Holstein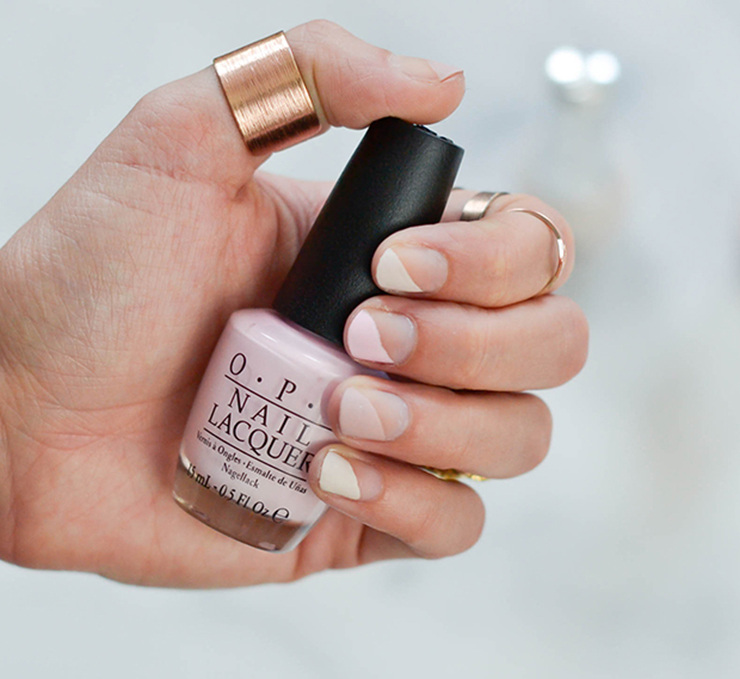 Although winter is still in full effect, I've been dreaming of spring and the latest beauty trends I can't wait to try. While dark shades like navy blue and black have been a staple this season, I can't wait to swap them out for soft pastels for spring. I'm a huge fan of nudes, creams, and pale pinks. For today's tutorial, I decided to combine a few pastel shades for an asymmetrical look with a soft matte finish. I used OPI shades in Mod About You and My Very First Knockwurst, as well as FingerPaints in Nude Sketch.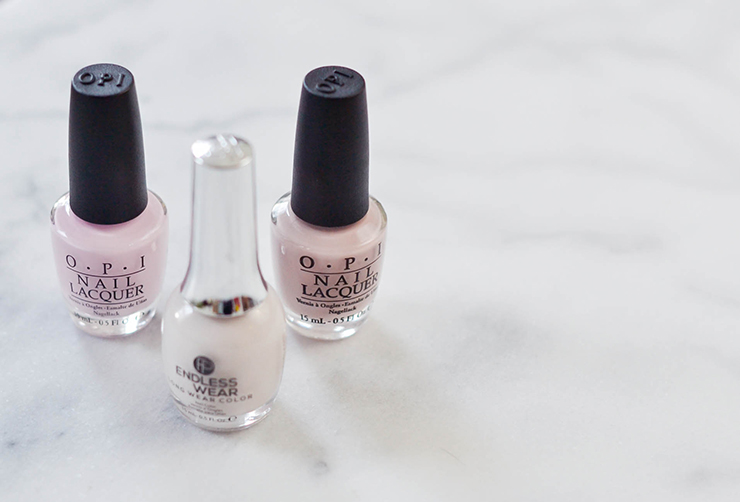 Finish with the OPI Matte Top Coat. All are available at Sally Beauty, which has 750 shades of polish from tons of amazing brands. FingerPaints is a new discovery of mine, exclusive to Sally Beauty, and I'm in love with the consistency of the product. It glides on so smoothly! Once you've got all the colors you need, just follow the step-by-step tutorial below.
Step 1
Paint a diagonal line about halfway up the nail. I suggest steadying your elbow of the painting hand and laying your other hand flat against a hard surface.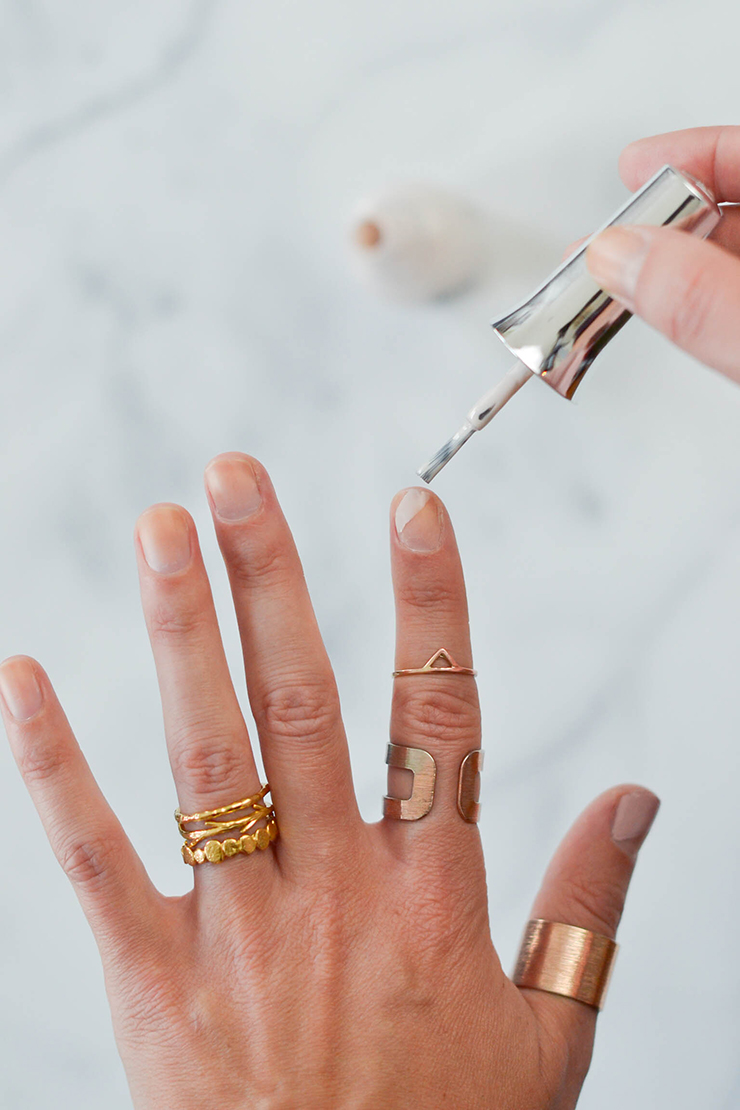 Step 2
Paint a second diagonal line above the first to fill in the shape. Continue alternating colors on each nail. Don't worry if it's not perfect – I'll show you how to touch it up at the end!
Step 3
Apply a second coat to each nail.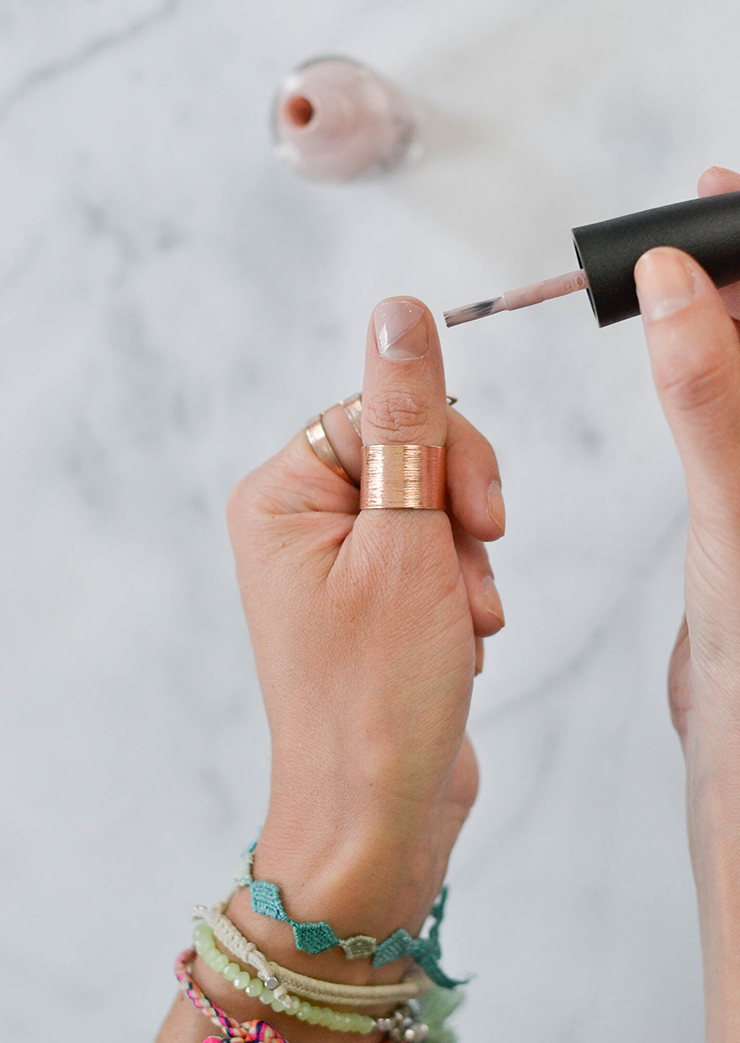 Step 4
Let the nails dry for about a minute. Then apply a matte top coat.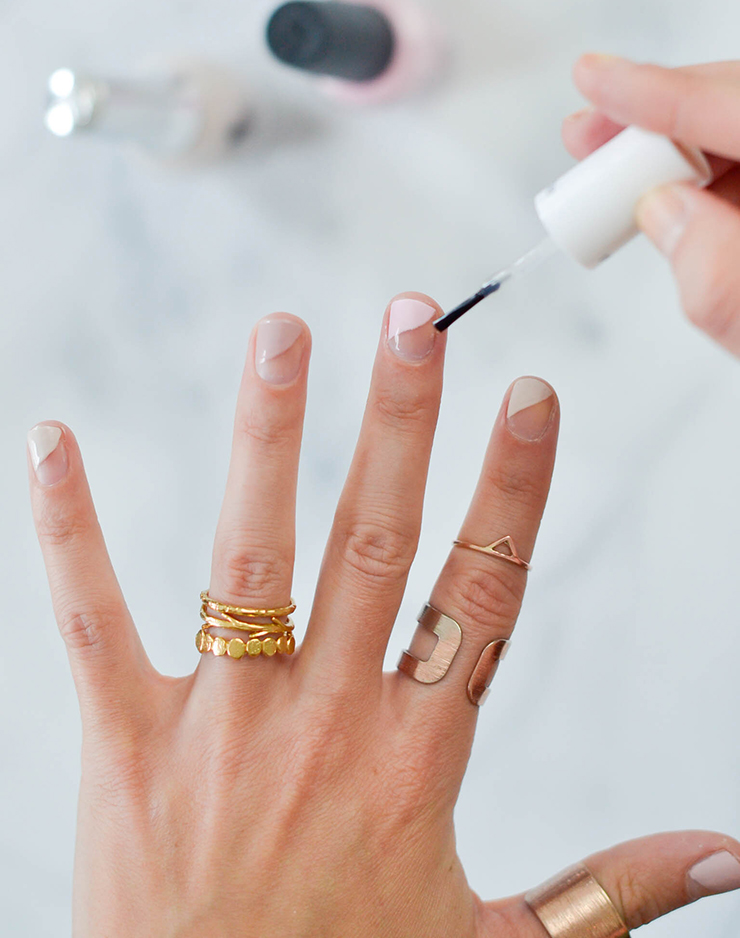 Step 5
Dip Q-tip in nail polish remover and use it to clean up the edges.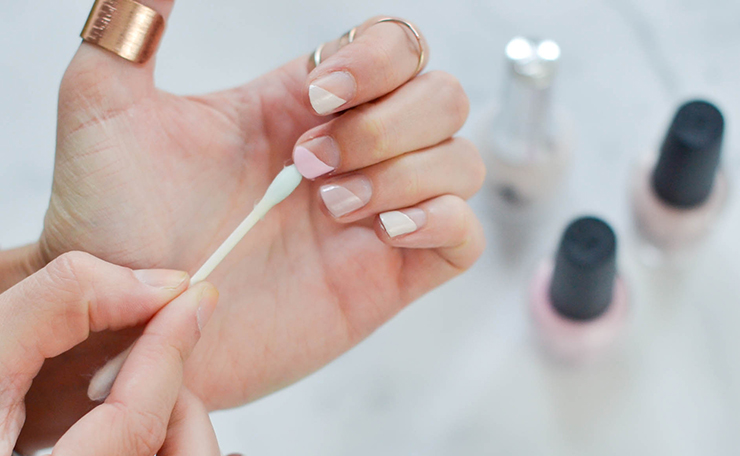 Check out the finished look below!
Shop the post:
OPI Mod About You
OPI My Very First Knockwurst
FingerPaints in Nude Sketch
ColbyJune Stacking Ring Set
Urban Outfitters Ring Set
//
This post was sponsored by Sally Beauty through their partnership with POPSUGAR Select.
While I was compensated to write a post for Sally Beauty, all opinions are my own.