Outfits
3 Cozy Combos To Last You Through Winter
posted on December 18, 2012 | by Amanda Holstein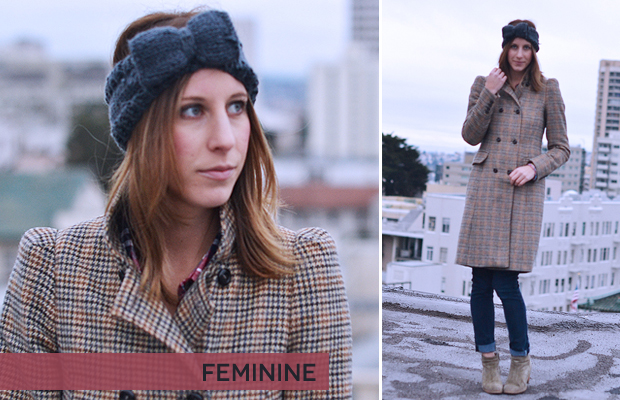 Most people have their go-to winter uniform: the coat, scarf, hat, and gloves that they wear everyday throughout the season. Me? I get bored with just one look (shocking, I know). If I'm going to freeze my buns off, I might as well do it in style. So if you're anything like me and need your wardrobe to get you through the dreary winter season, then try some of these cozy combos and mix up your cold weather uniform.
The Classic Combo:
You can't go wrong with a classic winter coat. Go for a simple, solid neutral in a versatile shape. A tartan scarf is the perfect addition to this classic look. This combo will go with any outfit, any day of the season.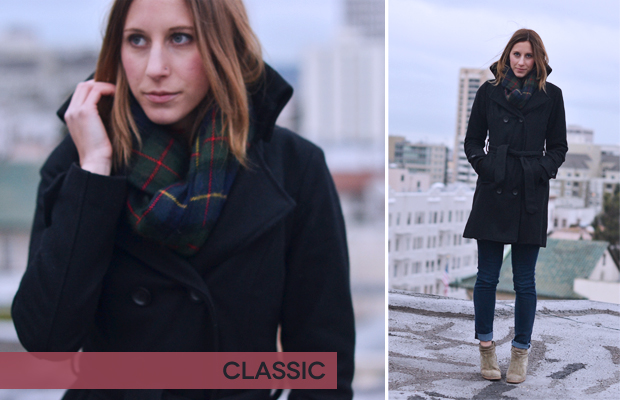 The Military Chic Combo:
What's more fun than a ridiculously fuzzy oversized hat? Pretty much nothing. This is my favorite winter accessory. It's insanely warm, and kind of makes me laugh. Plus, a winter coat with military details is super chic and versatile. And I love the playful vibe the coat and hat have when worn together.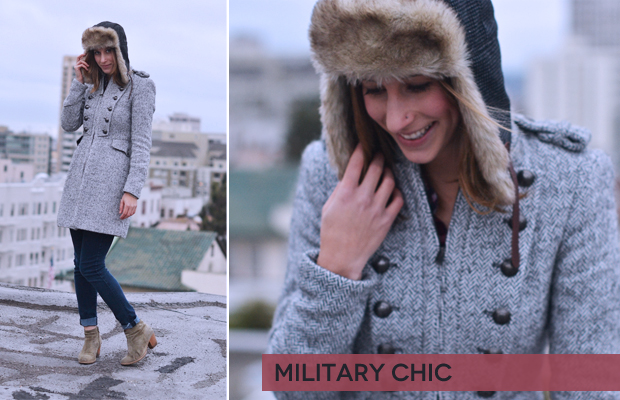 The Feminine Combo:
You don't have to forgo your bows and girlie details during the colder months. Try a cozy headband with an oversized bow. It's not only warm and functional, but it's freakin' adorable. Pair it with a plaid winter coat with ruched shoulder detail and you've got the perfect feminine winter look.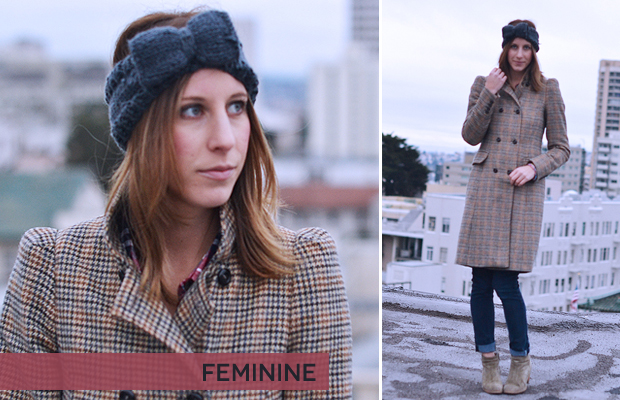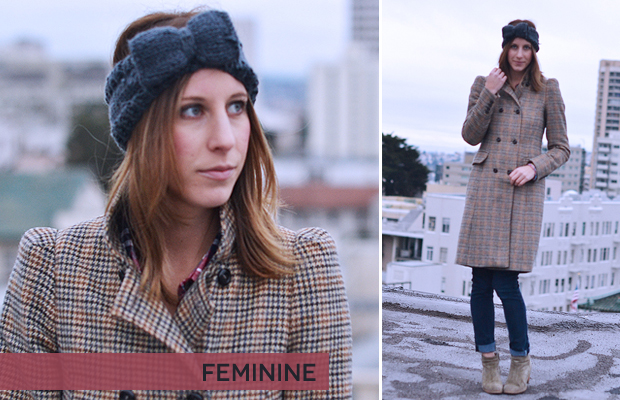 Classic coat (similar) | Scarf | Military coat | Hat | Feminine coat (similar) | Headband (similar)